The City of Buenos Aires Regulator and IBIA Sign New Alliance to Cooperate on Sports Betting Integrity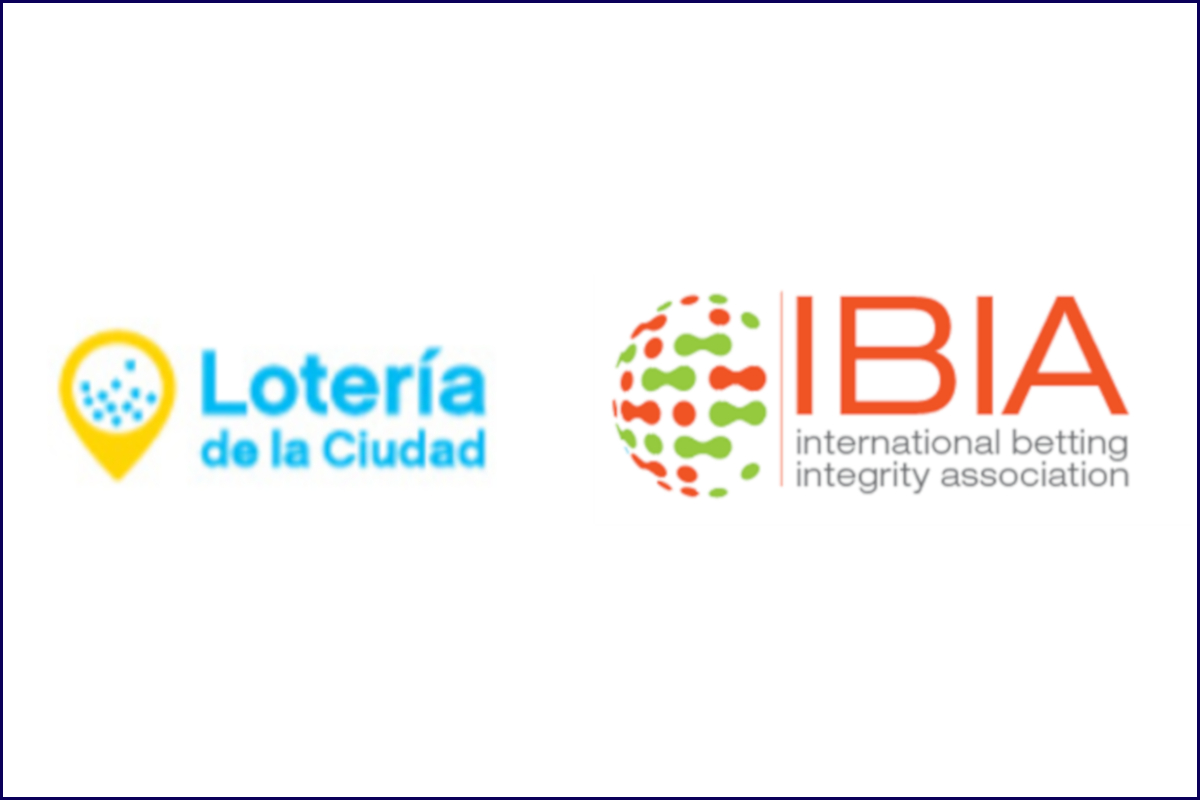 The Loteria de la Ciudad, the public entity in charge of regulating sports betting in the city of Buenos Aires, and the International Betting Integrity Association (IBIA), the largest betting integrity monitor of its type in the world, have signed a memorandum of understanding on sports betting integrity. The agreement will contribute to the development of a regulated, transparent, safe and responsible sports betting market and discourage all types of unfair or fraudulent practices and the manipulation of sports competitions in the city of Buenos Aires.
Martin Garcia Santillan and Federico Cattadori, President and Manager of Gaming and Betting Control of Loteria de la Ciudad, proceeded to sign this memorandum with IBIA, which establishes collaboration guidelines for the exchange of technical knowledge and information related to the integrity of sports and betting.
"The IBIA is delighted to have reached an agreement with the Loteria de la Ciudad to work collaboratively to protect sports, consumers and the regulated betting market from match-fixing," the Chief Executive Officer for the IBIA, Khalid Ali, said. "The association and its members will analyse the betting on their global markets, which cover over $137 billion in sports betting revenue per annum, and work closely with the Loteria de la Ciudad to identify and investigate any suspicious betting activity."
As highlighted in IBIA's Q1 integrity report, during the period 2018 to 2022, the association reported nine suspicious betting alerts on Argentinian sporting events, which represents approximately 9% of all the 105 alerts reported in the Latin American region in that period (behind Brazil with 33 alerts, Dominican Republic with eleven and Mexico with eleven).
This alliance is beneficial for Loteria de la Ciudad as the sharing of information on suspicious betting activities will allow feedback on prevention and it will facilitate the improvement of actions to ensure fraud control and prevention. In turn, this comprehensive approach will ensure that actions are taken to mitigate any potential criminal activity.
The IBIA is a globally recognized non-profit organization that seeks to guarantee integrity in the sports betting sector. Its membership includes nearly 50 companies and over 125 leading sports betting brands including companies that operate with a licence in the city of Buenos Aires.
Representing nearly 50% of all regulated commercial online betting activity, the IBIA's key objective is to fight against corruption in betting in order to protect the integrity of its members, consumers and partners such as sports bodies from fraud caused by the unfair manipulation of sporting events and associated betting.
The signing of this memorandum highlights the policy of Loteria de la Ciudad to strengthen ties with international bodies for the protection of the integrity of sport and sports betting and, in addition, reinforces the commitment to the prevention, surveillance and detection of unfair or fraudulent practices within a regulated, safe and transparent framework.
Gambling.com Group Ready for Launch of Online Sports Betting in Kentucky with BetKentucky.com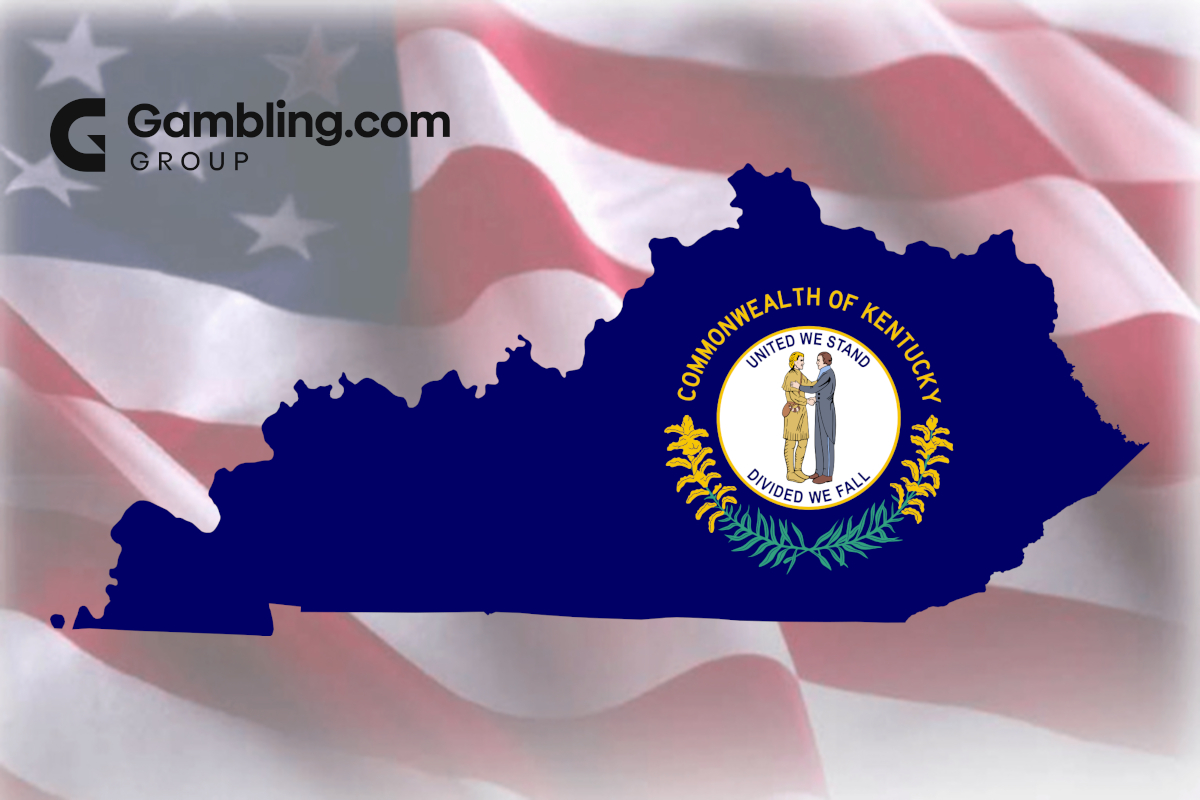 Gambling.com Group Limited (Nasdaq: GAMB), a leading provider of player acquisition services for the regulated global online gambling industry, today announced that it is ready to provide marketing services to licensed online sports betting operators in the state of Kentucky as legal online sports betting goes live on Thursday, September 28, 2023.
The group launched BetKentucky .com in April of 2022 ahead of the legal online sports betting market in Kentucky going live to help sports bettors find trusted, comprehensive and up-to-date information on sports betting and legislative updates in 'The Bluegrass State'. With seven approved online sportsbook operators available on day one and one more expected at a later date, access to comparison websites like BetKentucky .com enables consumers to read expert reviews of all legal sportsbooks in the state to help them choose their best option.
Through its portfolio of informational websites, Gambling.com Group helps operators acquire players, reducing their reliance on more intrusive forms of advertising. In addition to BetKentucky .com, the group is ready to help licensed online gambling operators in Kentucky with its national and international websites including Gambling .com, Bookies .com, RotoWire .com and USAToday .com through its media partnership with Gannett Co. Inc as well as with the Lexington Herald-Leader (at Kentucky .com) via its media partnership with The McClatchy Company and the Louisville Courier Journal (at Courier-Journal .com) via its media partnership with Gannett.
Kentucky with a population of over three million adults, launched retail sports betting in the state on September 7 with Governor Andy Beshear announcing bricks-and-mortar sportsbooks posted a handle of over $4.5 million after the first two weekends. BetKentucky .com in late-July commissioned a survey reporting that 42% of Kentucky adults say they are 'very likely' or 'likely' to bet on sports once it is legalized. Kentucky has a strong college sporting history with college teams at the University of Kentucky, University of Louisville and others receiving undivided attention from fans across the state.
"Kentucky has been one of the quickest states to launch sports betting after legislative approval and 'The Bluegrass State' is taking the right approach by keeping the barriers to entry low and allowing a variety of operators to enter the market," the Chief Executive Officer for Gambling.com Group Limited, Charles Gillespie, said. "We believe that this will foster competition and ultimately benefit consumers as the operators with the best products rise to the top. Kentucky has a rich sporting tradition and Gambling.com Group Limited is excited to help guide and educate sports bettors in the state to get the most out of their online sports betting experience."
"Kentucky allowing sportsbooks to take legal sports bets just as the NFL season is kicking off and with the MLB post-season on the horizon is a huge win for sports bettors in the state," the Vice-President for Gambling.com Group Limited, Caroline Smart, said. "The competitive marketplace in Kentucky will guarantee plenty of choices and opportunities for customers, who can count on our dedicated websites that feature trusted, comprehensive and up-to-date information on sports betting as well as reviews of the legal sportsbooks to provide them all of the resources needed to navigate these exciting times."
EveryMatrix partners with U.S. Integrity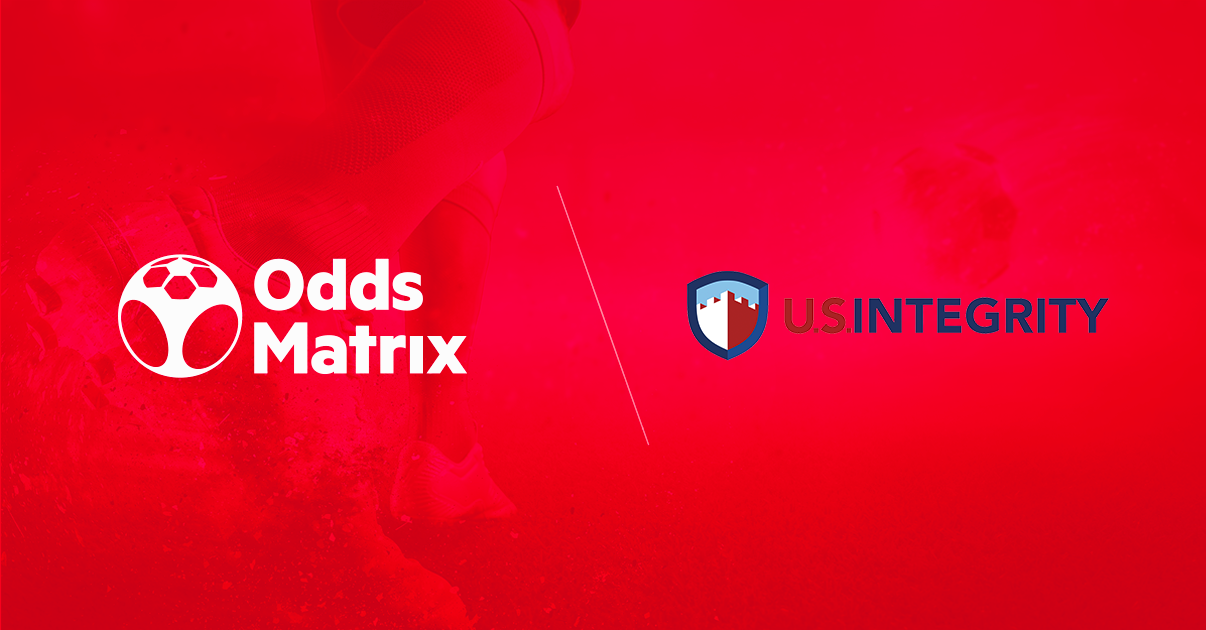 B2B iGaming technology provider EveryMatrix has joined forces with U.S. Integrity (USI), a leading sports wagering monitoring company, to assist in odds and market aggregation delivery as USI continues to innovate solutions designed to safeguard North American sports betting stakeholders from betting-related fraud and corruption.
EveryMatrix will provide USI with its OddsMatrix real-time data feeds and sports data API solutions. USI will leverage this information, alongside other data sources, to provide sportsbook operators, professional and collegiate sports properties and state regulators with timely and relevant alerts into suspicious betting activity.
This data, in part, will be used to identify any irregularities across the regulated sports wagering ecosystem.
With extensive global sports and esports coverage, OddsMatrix has grown into one of the most comprehensive data solutions in the industry, designed to help bookmakers and platform providers diversify their betting offering delivering real-time betting odds, scores, and settlements.
EveryMatrix has secured relationships with several leading U.S operators for in-house games content through its proprietary iGaming Integration Platform, CasinoEngine.
EveryMatrix has licences in New Jersey, Michigan, West Virginia, Ontario in Canada and most recently Connecticut with the regulatory process underway in Pennsylvania.
Erik Nyman, President EveryMatrix Americas, said: "We are thrilled to partner with U.S. Integrity and provide our world-class data feed product to the integrity monitoring leader in the U.S market. Since our inception, EveryMatrix has focused on product excellence and modularity to fit customers' specific needs. Our data feeds are used by operators globally, most commonly as an add on to successful sportsbooks.
"We are very proud to continue to innovate and deploy our data feeds for monitoring purposes as it further demonstrates EveryMatrix's vast capabilities and desire to build a safer iGaming and sports betting community."
Matthew Holt, U.S. Integrity, CEO and co-founder, said: "The OddsMatrix data feed product will help assist our monitoring efforts across regulated sports wagering markets. We're pleased to collaborate with another data supplier that is committed to combatting betting-related fraud and corruption."
Galaxy Gaming Delivers Galaxy Operating System Across Carnival Corporation & Plc Fleet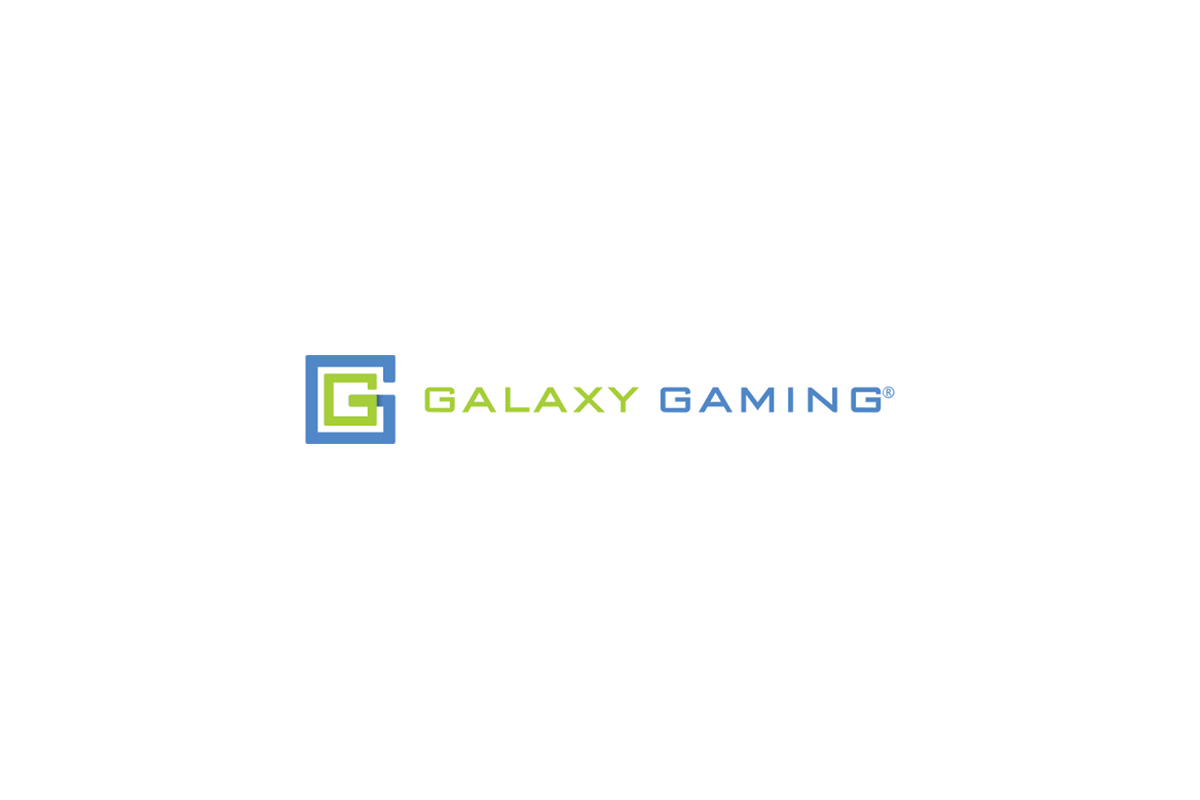 Galaxy Gaming Inc., the world's largest independent developer and distributor of casino table games and technology announced that they will deliver Galaxy Operating System (GOS) as the table games system for 50+ ships across the globe with Carnival Corporation & plc, the world's largest leisure travel company. Already live on over 20 ships, GOS will power the jackpot progressive system for Carnival Corporation ships, including Carnival Cruise Line, Holland America Line, and Princess Cruises.
Launched this year, GOS is the next-generation game management system featuring innovative progressive jackpot options, striking LED sensors, and first-of-its kind digital tracking.
"Carnival Corporation is a global leader in providing first-class experiences for their guests and our continued collaboration is a testament to our shared focus. We're thrilled that the deployment of our GOS system will deliver the best-in-class progressive experience and world-famous content to their casino players fleet-wide," Todd Cravens, President and CEO of Galaxy Gaming, said.
"Our vision at Carnival Corporation is to deliver unforgettable happiness by providing extraordinary cruise vacations to millions of guests. To that end, the Galaxy Operating System will help us create a table game experience that is second to none, ramping up the fun, excitement and rewards more than ever before. We expect the new games to be an instant hit with our guests," Marty Goldman, SVP of Global Casino Operations for Carnival Corporation, said.