Epoxy.ai debuts SmartPicks with betPARX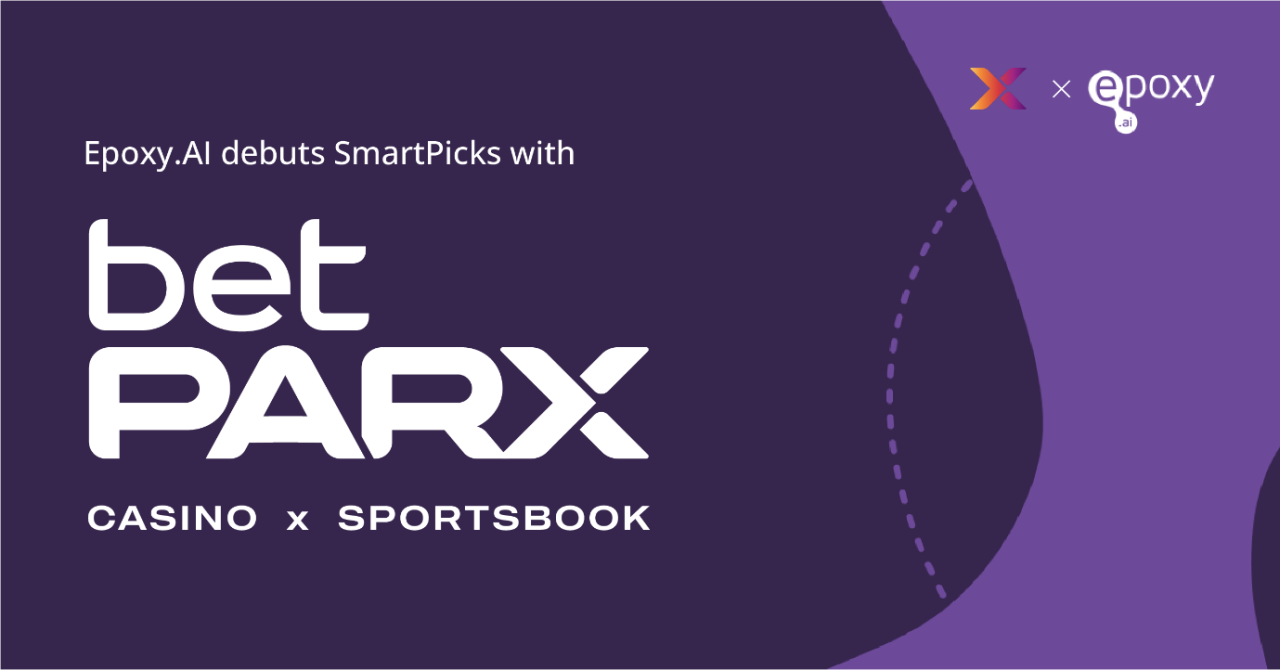 Launch sees industry's first one-to-one personalized betting offering deployed
Epoxy.ai, the leading AI and ML personalization software provider, has launched SmartPicks, the industry's first one-to-one plug and play personalized betting offering with US operator betPARX.
Designed to boost incremental revenue, user engagement and increased wallet share through the power of AI – SmartPicks gives betPARX the ability to quickly enable one-to-one personalization for customers, giving unique bet suggestions based on a wide variety of variables.
SmartPicks leverages Epoxy.ai's recommendations platform and creates individualized betting offers from a series of dynamically generated micro segments based on a variety of behavioural and situation factors.
Using data such as popularity, user preference, and trend analysis, SmartPicks presents betPARX users with a federated rows of bets much like a recommendations row available with leading streaming and music services.
The rollout follows the initial success of Epoxy.ai's Sparks widget with betPARX, launched in September 2022.
Commenting on the launch, Chris Reynolds, Co-founder and CEO at Epoxy.ai, said: "We're thrilled to extend our relationship with betPARX and take our SmartPicks offering live for the first time.
"We know that bettors desire more simplified and personalized experiences that they have become accustomed to in other technologies. AI and ML provides the ability to deliver that transformative experience around betting engagement. 
"Taking our solutions live with betPARX will give the operator a proven advantage across the US, and we look forward to helping them reap the rewards with player retention."
Matthew Cullen, Senior Vice President iGaming & Sports at betPARX, added: "Epoxy.ai has a proven background in utilizing ML and AI to offer standout engagement experiences and we've had positive results so far with the use of Sparks in our mobile sportsbook.
"We're delighted to now be able to use SmartPicks to give each individual user access to the bets that they are most interested in. 
"As a forward-looking operator, we are harnessing the power of AI and ML, and SmartPicks is a key step towards becoming one of the industry's pioneers in AI-based betting."
Focused on making every experience unique to the end user, Epoxy.ai's market-leading products put player engagement at its heart, boosting acquisition and retention on a global scale.
Epoxy.ai. is expected to roll out SmartPicks to all customers across the US, Europe and Canada in the coming months.
Hacksaw Gaming Debuts DraftKings Partnership in New Jersey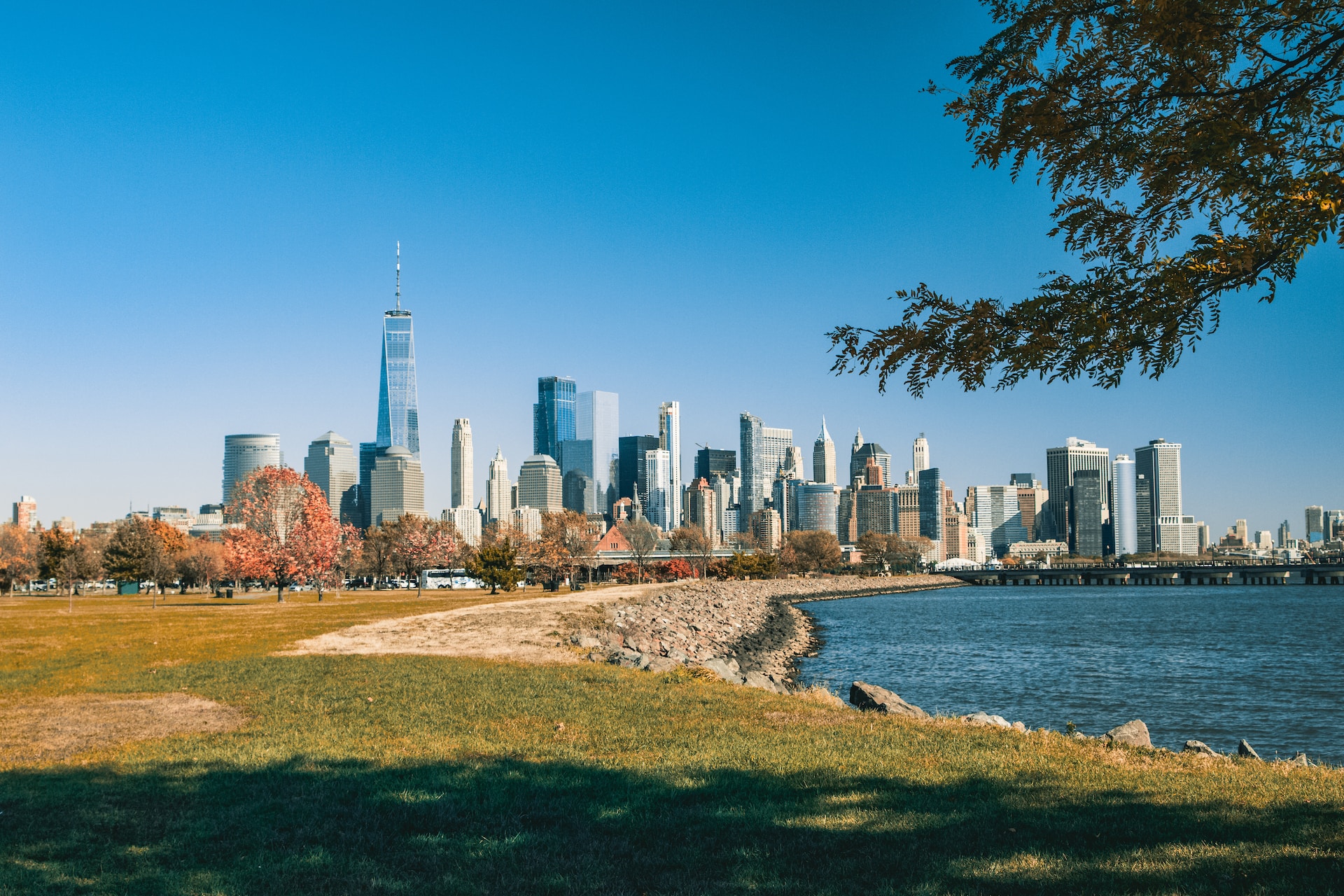 The launch celebrates another North American venture with DraftKings this quarter.
Hacksaw Gaming established its business relationship with DraftKings this time last year. The pair have embarked on a North American takeover since, having successfully set the collaboration in motion in West Virginia after receiving full regulatory approval in June. The studio has already set eager sights on Pennsylvania as another future target.
Gripping the charts as renowned industry lead in the US, DraftKings has rolled out Hacksaw's classic slots, Chaos Crew and OmNom, alongside fan-favourite Dare2Win games Mines and Boxes. The games have received a warm welcome in the online casino lobby following a fruitful agreement to brand Hacksaw's first 10 games with exclusivity in the market for the next 2 weeks.
"Having secured such a significant presence in the US in 2023 is something we are incredibly proud of," said Marcus Cordes, CEO of Hacksaw Gaming, "our hard work takes form in our ever-increasing footprint".
SPORTSNET PARTNERS WITH SPORTRADAR TO PROVIDE DATA-RICH CONTENT TO THE CANADIAN MARKET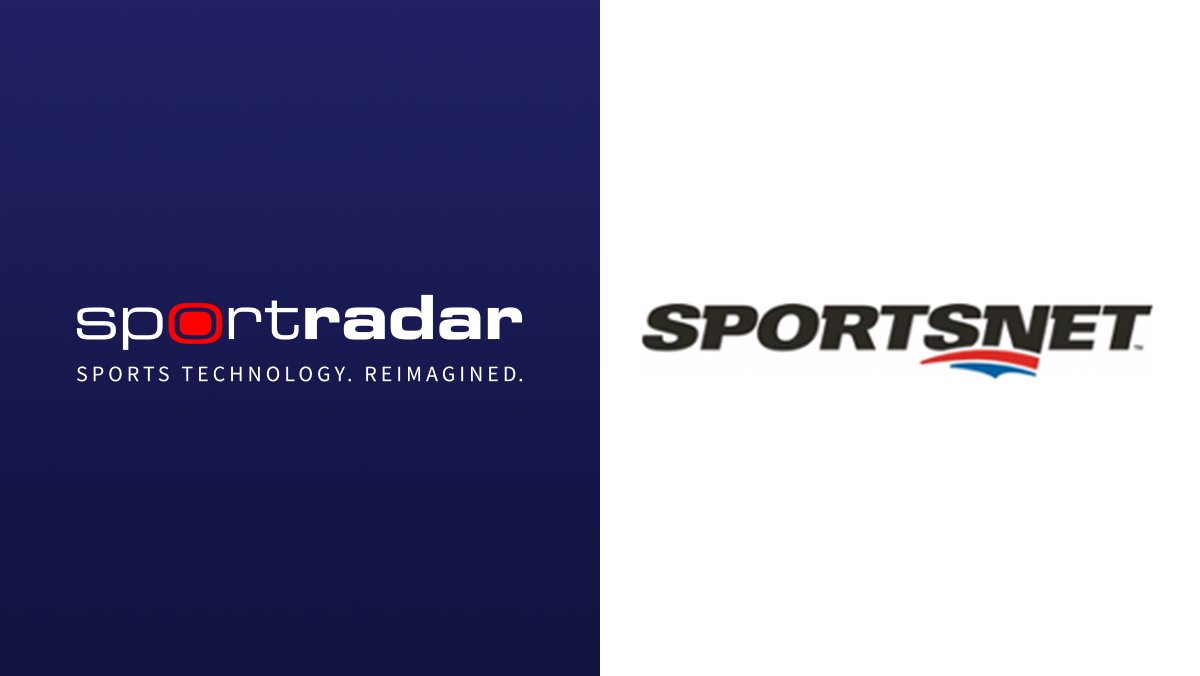 Following a competitive tender process, Sportsnet, Canada's #1 sports network, has selected Sportradar to deliver innovative, data-driven content that creates a more immersive experience for sports fans in the North American region.
Viewers can anticipate the seamless inclusion of real-time statistics, player information and advanced data sets into Sportsnet broadcasts, all made possible through Sportradar's OnAir service. Additional access to both statistical experts and radar360, Sportradar's web-based research application, will elevate Sportsnet's real-time storytelling capabilities. This support includes the integration of enhanced digital graphics and in-depth research to bolster Sportsnet's MLB and NHL broadcasts.
"We are proud to partner with Sportsnet, a market leader, who is committed to entertaining and informing Canadian sports fans," said Brian Josephs, Head of Regional Sales, North America, at Sportradar. "This collaboration showcases Sportradar's expertise in enhancing sports content through data and technology. Together, we will bring fans closer to the action, providing them a unique, more engaging viewing experience."
Sportradar's comprehensive support will apply to Sportsnet's entire brand portfolio, which includes their regional channels, East, Ontario, West, and Pacific, as well as Sportsnet ONE, Sportsnet 360, Sportsnet World, Sportsnet+, the Sportsnet Radio Network, Sportsnet.ca, the Sportsnet app and podcasts.
PRAGMATIC PLAY GROWS EVEN FURTHER IN BRAZIL WITH JOGAR.COM.VC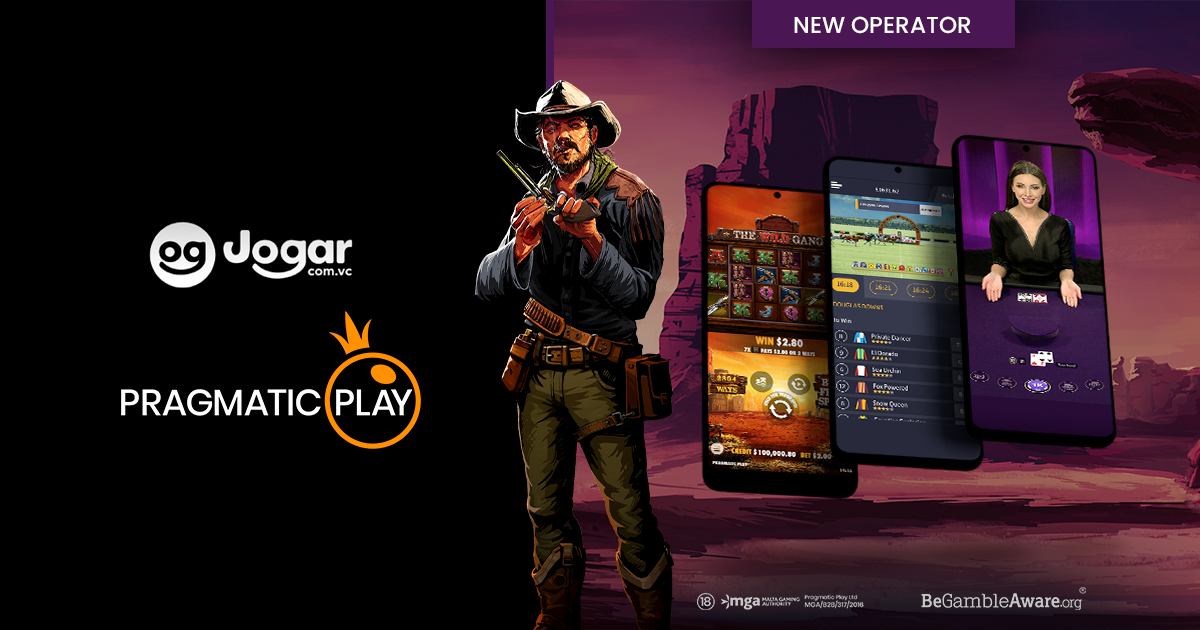 Pragmatic Play, a leading content provider to the iGaming industry, has maintained its market-leading position in Brazil, signing an operator agreement with Jogar.com.vc in one of Latin America's most flourishing markets.
More Brazilian players than ever before will be able to enjoy Pragmatic Play's extensive portfolio of games as a result of this new partnership with award-winning classics such as Gates of Olympus™ and Sugar Rush™ alongside more recently released titles such as Zeus vs Hades – Gods of War™.
Live Casino fans will be delighted by the inclusion of player-favourite games such as Sweet Bonanza CandyLand™ and PowerUP Roulette™, alongside classic table games with intriguing twists.
Virtual Sports content is set to complement the huge library of Slots and Live Casino, delivering cutting-edge 3D renderings of popular sports such as horse and greyhound racing, football and motorsport.
Another multi-discipline deal in the region, this latest agreement with Jogar.com.vc follows several similar recent partnerships and strengthens Pragmatic Play's position at the fore of the burgeoning Latin American iGaming and betting market.
Victor Arias, Vice President of Latin American Operations at ARRISE powering Pragmatic Play, said: "This is yet another delightful agreement for Pragmatic Play to sign. Its continued success with new partnerships across Brazil and Latin America as a whole shows that the brand is producing the content that players here want and are trusted to deliver them efficiently and with a speed to market that operators demand.
"I'm confident this relationship between Pragmatic Play and Jogar.com.vc will achieve just the right kind of results they're both expecting."
A representative from Jogar.com.vc said: "Pragmatic Play is one of the most requested content developers by players here in Brazil and so we had to ensure we had its full complement of games and products. This new deal gives us just that and empowers us to be more competitive than ever in a crowded and growing space."