Pace-O-Matic Granted Access to Eckert Seamans Privileged Logs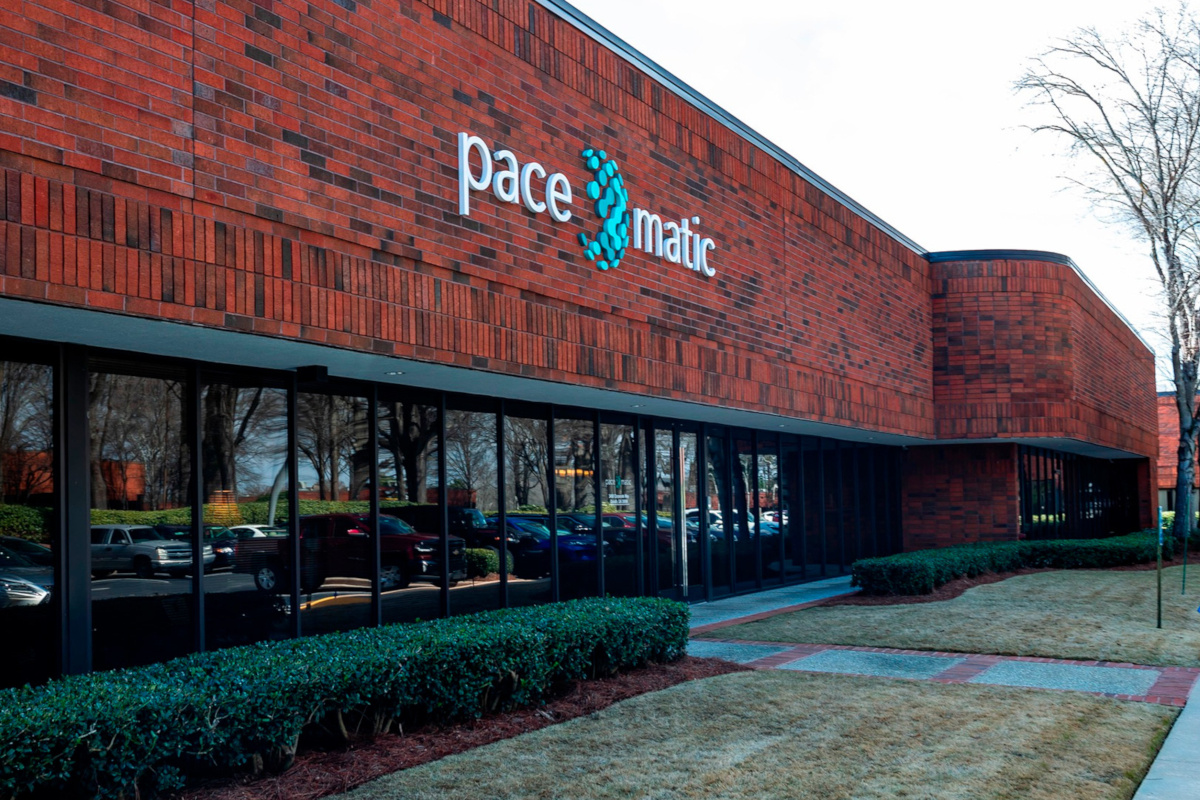 Pace-O-Matic (POM), a Georgia-based gaming company that does significant business throughout Pennsylvania, today released the following statement following an order from the United States District Court for the Middle District of Pennsylvania granting POM access to Eckert, Seamans, Cherin & Mellott LLC's privileged logs regarding the representation of casinos against skill games.
"This is a tremendous step in repairing the damage that has been done to not only POM but the thousands of businesses and fraternal clubs benefiting from games of skill," POM said. "Eckert's attempts to shield its nefarious behavior have failed once again in a court of law and we are eager to shine the light of transparency on its actions. This is a tremendous victory for transparency and we look forward to exposing Eckert's efforts to destroy thousands of Pennsylvania small businesses."
POM's lawsuit alleges that Eckert Seamans Cherin & Mellott LLC, a Pennsylvania-based law firm, deceived its client, POM, while at the same time representing a Pennsylvania casino that opposed POM's operations in the Commonwealth and launched lawsuits against POM. When confronted with the conflict of interest, Eckert first denied the conflict, then swore to a Federal District Court they would not engage in a conflict, then continued to work surreptitiously against POM and POM's interests.
Eckert is a major law firm that has more than 300 lawyers across a network of 15 offices including Philadelphia, Harrisburg, Pittsburgh, Boston, Washington, DC and Richmond, Virginia.
The lawsuit contends that Eckert 'took up arms' against POM on behalf of the Philadelphia-based Parx Casino; that Eckert 'actively participated in and covertly manipulated litigation' in Pennsylvania Commonwealth Court adverse to POM's interests and that Eckert participated in a campaign intended to 'destroy POM's business by attempting to convince elected and appointed public officials that POM's games are gambling devices that should be seized and outlawed'. Eckert used its influence to improperly target the Pennsylvania Gaming Control Board.
When confronted by POM's allegation that Eckert was double-dealing and had breached its professional duties of loyalty and confidentiality, Eckert denied the claim while seeking to shield the law firm's e-mails with the Parx Casino, which would, if made public, reveal that numerous lawyers at Eckert, led by Mark Stewart, co-chair of Eckert's gaming practice group, were indeed simultaneously taking money from and representing the Parx Casino.
Parx Casino calls itself 'the #1 casino in Pennsylvania' and is owned and operated by Greenwood Racing Incorporated. Eckert, working at the behest of Parx Casino and its consultants, sought to block POM from doing business in Pennsylvania.
The suit also alleges that Eckert 'violated its most basic fiduciary duties and concealed and misrepresented material facts to POM's great detriment'. As a result, POM is entitled to appropriate damages.
In November of 2021, United States Magistrate Judge Joseph Saporito, Jr, found that Eckert acted in 'bad faith' by seeking to withhold e-mails that demonstrated Eckert was representing both sides.
Eckert, Saporito ruled, 'actively and clandestinely managed and participated in the representation of Parx in the Commonwealth Court litigation against its other client, POM. Moreover, based on our in-camera review of the purportedly privileged documents, it did so with full knowledge that the conflict asserted by POM precluded its active and continuing representation of Parx in the Commonwealth Court litigation'.
Saporito continued, 'in light of the clear and obviously intentional subterfuge demonstrated in the purportedly privileged documents, we have no difficulty concluding that these documents evidence an intent by Stewart and Eckert to play fast and loose with the courts'.
Eckert appealed Jude Saporito's ruling, which required Eckert to turn over to POM many internal e-mails. On July 5, 2022, Federal Judge Jennifer P Wilson ruled for POM, declaring 'in making inconsistent representations to the court, Eckert has attempted to obstruct the discovery process as to the central issue in this case: whether Eckert breached its fiduciary duty to POM by representing Parx, a party with adverse interests, at the same time that it represented POM'.
POM is a leading developer of legally compliant games of skill in the United States. Its games are played in thousands of small restaurants and bars along with many social halls such as American Legion and Veterans of Foreign War posts. Our games generated millions of dollars in revenue for businesses and clubs in Pennsylvania last year and its games can be found in thousands of businesses, mostly small mom-and-pop shops, along with many social halls.
Jackpot Digital Receives License to Install Three Jackpot Blitz(R) ETGs at Jackson Rancheria Casino Resort in California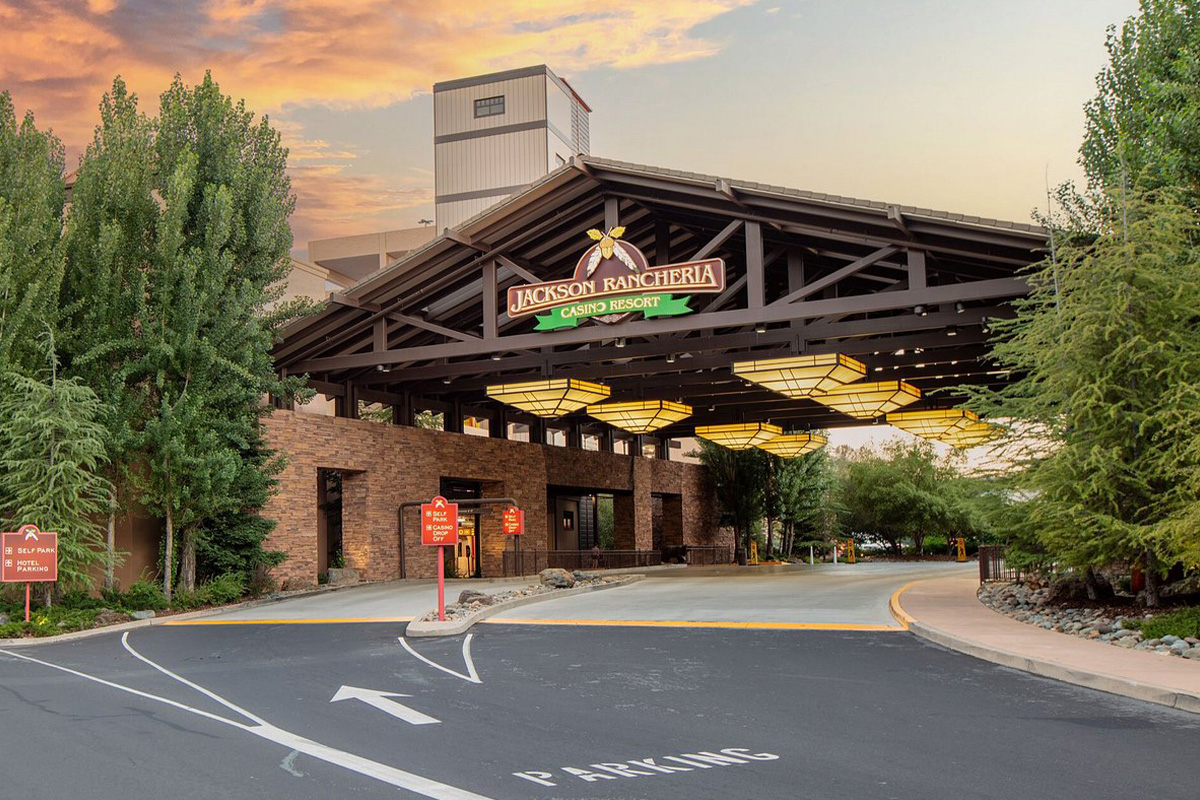 Jackpot Digital has announced that it has received licensing approval from the Jackson Rancheria Tribal Gaming Agency, the regulator for Jackson Rancheria Casino Resort located in Jackson, California. The vendor's license was the final step required for the Company to install Jackpot Blitz ETGs at Jackson Rancheria. The Company is now scheduling installation for three of its next-generation, dealerless Jackpot Blitz ETGs at the property.
Each new table installed will represent additional monthly recurring revenue to the Company.
In addition to Jackpot's cruise ship customers, which include Carnival Cruises, Virgin Voyages, Princess Cruises, Holland America, AIDA, and Costa Cruises, Jackpot has announced land-based installations or orders in 12 states and territories in the US and growing, including California, Kansas, Louisiana, Michigan, Minnesota, Mississippi, Montana, Nevada, Oregon, South Dakota, US Virgin Islands, Washington, as well as several international jurisdictions.
iGaming Ontario to Request Proposals for a Centralized Self-Exclusion Solution in Early 2024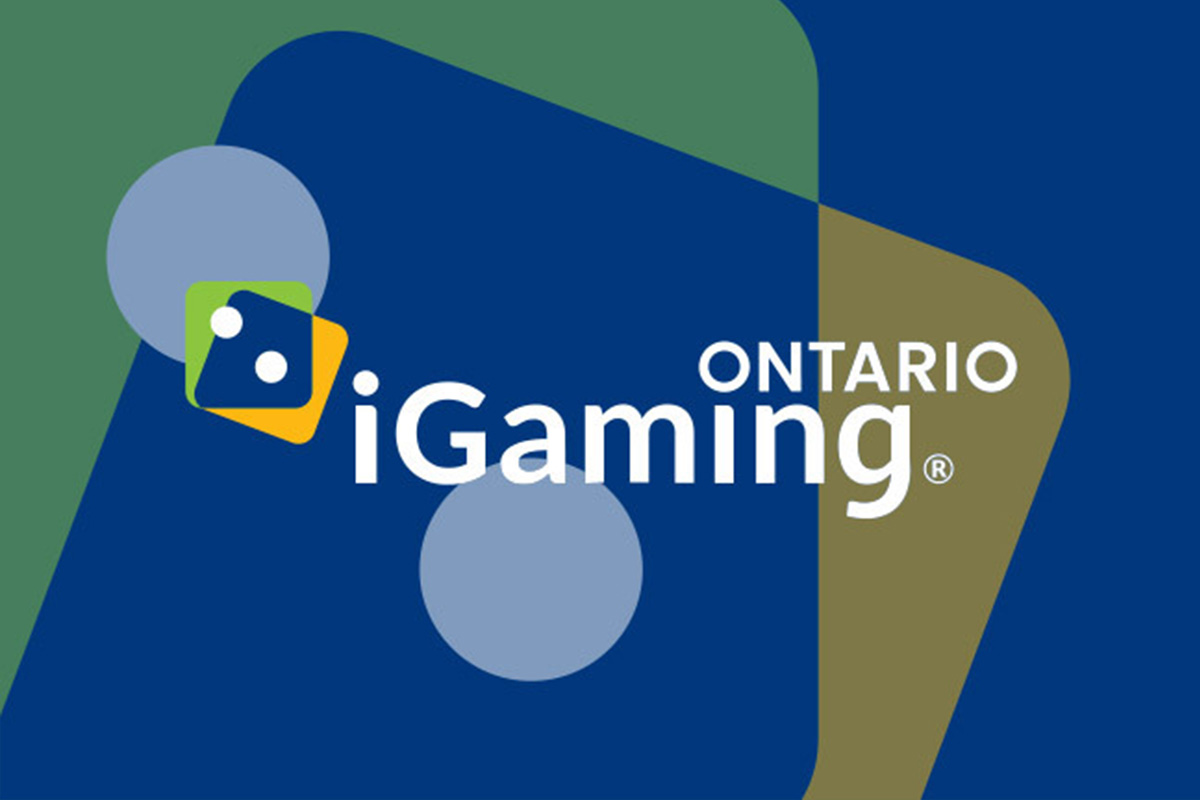 iGaming Ontario (iGO)'s vision is to lead the world's best gaming market, which includes building a safer and more enjoyable experience for all igaming players in Ontario. To support players who decide to stop or take a break from gambling, iGO is going to issue a request for proposals (RFP) in early 2024 for a centralized self-exclusion solution that will enable a player to self-exclude from all Ontario regulated igaming operators in a single registration process.
Given the coordinated nature of the program across all regulated igaming operators, including Ontario Lottery and Gaming Corporation (OLG)'s igaming site, the successful bidder will be expected to develop and implement a centralized self-exclusion system that integrates with all operator systems and supports players' self-exclusion registration, renewal, and reinstatement.
The following are iGO's principles for centralized self-exclusion:
PLAYER FOCUSED – to provide options to players to support their commitment to take a break, to ensure processes are easy to use with minimal barriers and challenges, and to offer a seamless connection to relevant support services.
SUPPORTIVE – to deliver and execute the program in a non-stigmatized, non-judgmental manner; to be supportive and encouraging so that players feel good about registering in self-exclusion.
TRANSPARENT – to ensure expectations and consequences for players and Operators are clear and information is comprehensive and well-promoted.
SECURE – to ensure player information is securely protected and shared only with relevant employees for the purposes of administering the program.
ROBUST – to implement strong processes and procedures bolstered by secure, responsive, and highly available technology to enable an effective program that supports a player's goals.
VIABLE – to develop systems and procedures that are manageable and practical for Operators to implement.
With these principles in mind, iGO is seeking interest from responsive and nimble companies that are able to build modern, innovative, secure cloud-based SaaS solutions that are high-profile, public-facing and critically important to building and maintaining the trust and confidence of a wide range of stakeholders. The successful bidder will partner with iGO on a multi-year program to develop best-in-class user experiences by leveraging modern, innovative technology.
Some features for an effective centralized self-exclusion solution include:
Allowing players to create and manage their self-exclusion profile and including Know Your Client (KYC) identity verification
Providing players with easy access to self-exclusion at any time including while they are gambling on any regulated igaming website
Having registration, renewal, and reinstatement processes that are intuitive, simple and offer supporting information.
A $1 Million Amenity is Coming to the Former Buffet Space at Golden Nugget Casino Biloxi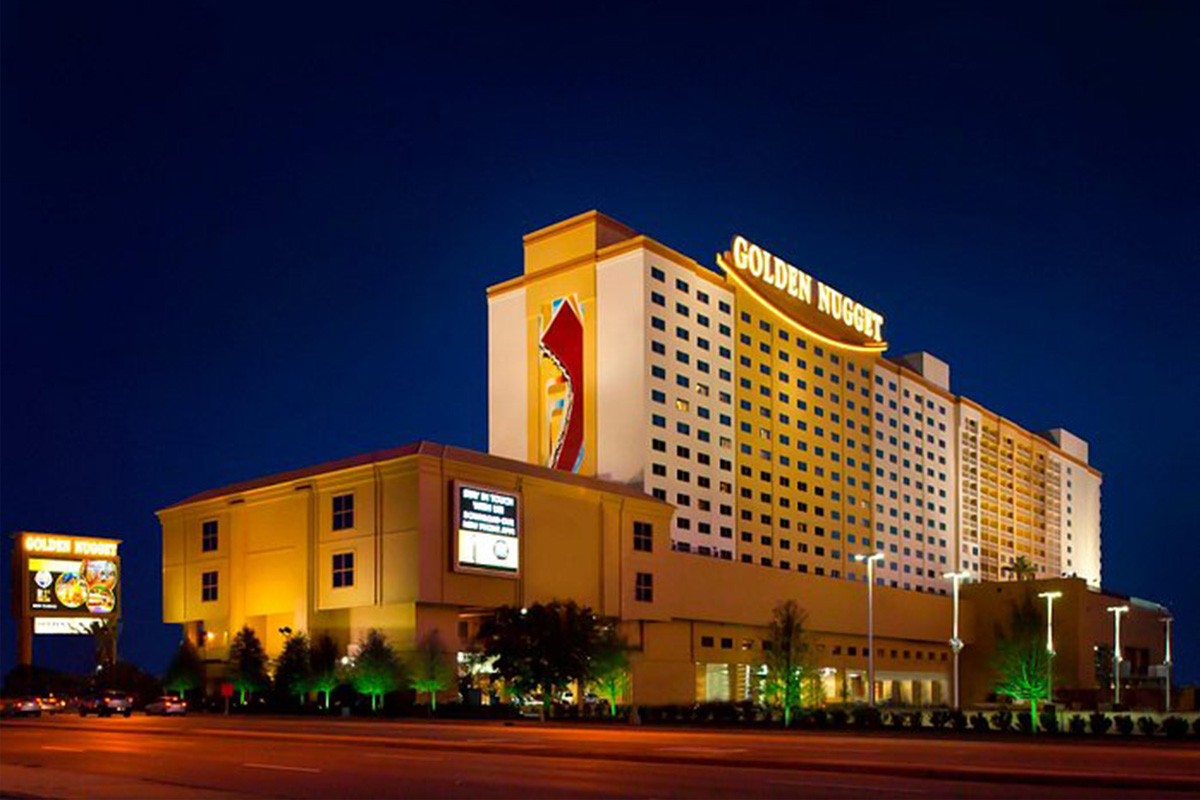 Golden Nugget Casino Biloxi was one of several Coast casinos where the buffet didn't return after the pandemic, and now that space is about to be repurposed.
Golden Nugget and DraftKings announced Tuesday the addition of a high-tech retail sportsbook area that will open in January.
"We are in the process of building that now," said general manager Chett Harrison. The plan is to invest about $1 million and have the new area ready by early January for the playoff games and the Super Bowl.
"It's going to be a grand place to watch a game," he said.
A portion of the former buffet area will become the expansive DraftKings Sportsbook, with video walls and state-of-the-art LED screens that he said will be "the largest seamless screen on the Mississippi Gulf Coast".
The viewing area will get about 40 of the big, comfortable lounge chairs, he said, and food and drinks will be available during the big games. Placing a bet will be streamlined by 17 live betting kiosks and five betting windows.
The sportsbook at Golden Nugget Casino Biloxi now is powered by DraftKings' products and technology after the company bought out the former supplier of the services at the Biloxi casino.
Customers will have access to many of the same features available on the DraftKings Sportsbook app, allowing them to place same game parlays, prop bets and a variety of in-play betting options.
"Together with the leadership team at DraftKings, we are creating an amenity that patrons can enjoy, while offering sports fans an unparalleled sports betting experience at one of the top entertainment destinations in Mississippi," Harrison said.
The current sportsbook and kiosks remain open while the new area is under construction. The new sportsbook will fill half of the former buffet at Golden Nugget Biloxi.