Gambling.com Group Limited Welcomes Legalization of Online Sports Betting in North Carolina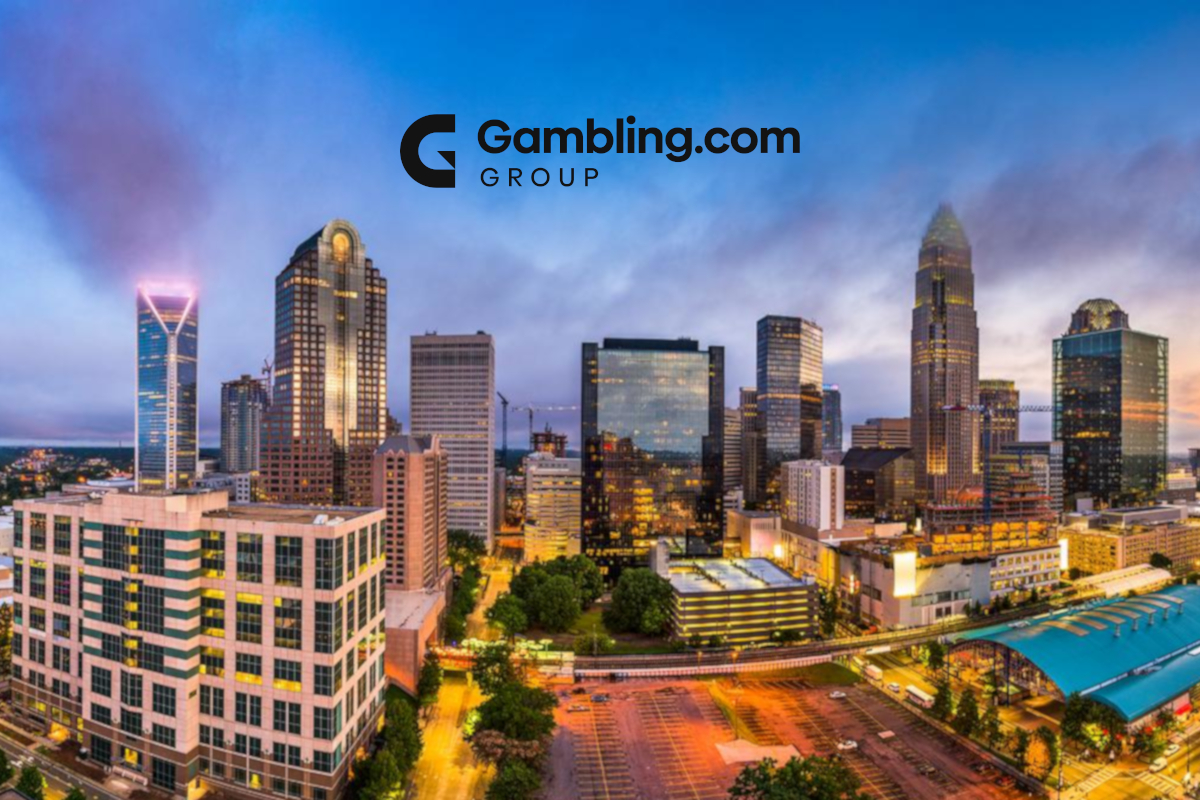 Gambling.com Group Limited (Nasdaq: GAMB), a leading provider of player acquisition services for the regulated global online gambling industry, today noted the signing of House Bill (HB) 347 to allow legal, regulated online sports betting across North Carolina – becoming the 28th state to do so. HB 347 requires the state lottery to publish online sports betting regulations by January 8, 2024, and to authorize sports betting operators to start accepting wagers within one year from today.
The legalization of online sports betting in North Carolina is a highlight for Gambling.com Group Limited's co-founders and Charlotte natives, Charles Gillespie and Kevin McCrystle, who during their time at UNC Chapel Hill started the business that would become Gambling.com Group Limited in 2006. With no regulated online gambling in the United States at the time, Gillespie and McCrystle left North Carolina to build a fully-licensed performance marketing business focused on online gambling with the regulated United Kingdom and Ireland markets as the group's initial core.
In 2018, the Gambling.com Group Limited turned its focus back to the United States after the Supreme Court invalidated the federal prohibition on sports betting. In the years since, Gambling.com Group's business in North America has grown from under $2 million in revenue in 2019 to nearly $36 million for the 2022 full-year period.
Today, the Gambling.com Group Limited has its primary United States office in Charlotte, which the Charlotte Business Journal described as one of the 'Best Places to Work' in 2022. In his role of Chief Operating Officer, McCrystle is now once again based in Charlotte and leads the local North Carolina team in addition to overseeing the group's global operations, which employ over 400 full-time employees and contractors.
"Kevin and I started our journey to build the pre-eminent online gambling affiliate operator in 2006 from an idea that formed in a dorm room in Chapel Hill and which quickly led us abroad to find regulated markets where we could apply our expertise and passion," the Chief Executive Officer for Gambling.com Group Limited, Charles Gillespie, said. "Our journey to building one of the world's leading online gambling performance marketing companies has now come full circle with the legalization of online sports betting in North Carolina. I applaud and congratulate the state's General Assembly leaders and Governor Cooper for making regulated online sports betting a reality. The next generation of North Carolina entrepreneurs will be able to dive straight into opportunities in this exciting industry."
Gambling.com Group Limited stands ready to apply its proven formula in North Carolina to help residents and visitors identify, assess and access the online sportsbooks that will be regulated by the North Carolina Lottery. The group helps licensed online gambling operators acquire players through its portfolio of websites including Gambling.com, Bookies.com, RotoWire.com and the soon-to-launch Casinos.com as well as state-specific websites like BetCarolina.com, which the group launched in March of 2022 to help residents find up-to-date information on North Carolina-specific sports betting topics such as legislative updates, breaking news about the push for regulation and betting coverage of local teams as well as through the Charlotte Observer, Raleigh News & Observer and the Durham Herald-Sun via the group's media partnership with The McClatchy Company.
"After traveling all around the world helping to expand regulated betting markets, it is amazing to finally be home in North Carolina and have access to legal online sports betting," McCrystle said. "Our talented team in North Carolina and across the globe are well positioned to help operators and customers in the 'Tarheel State' succeed as the legal North American sports betting industry continues to grow and succeed."
Performance marketing companies, or affiliates, such as Gambling.com Group Limited, are a critical tool for regulators to channel customers toward their new legal sports betting options and away from offshore sportsbooks, which are subject to minimal oversight, are not taxed and provide risks to players' deposits and winnings. As an online resource for sports betting, affiliates help millions of customers make informed decisions on where to place their wagers and therefore must be held to stringent standards of responsibility and safety. Gambling.com Group Limited works hand-in-hand with regulated sports betting operators and is an integral part of the ecosystem in establishing and maintaining the sustainability of the legal market, which will begin to provide consumer protection for North Carolina sports bettors.
Gambling.com Group Limited believes that North Carolina will not only grow jobs in the state but will keep revenue that is currently flowing to neighboring states such as Virginia and Tennessee where sports betting has been regulated for years, not to mention offshore websites.
North Carolina's population of nearly eleven million adults has the potential to become one of the largest sports betting markets in the United States. Legislators forecast more than $100 million in tax revenue a year within five years of sports betting launching in the state. Gambling.com Group Limited enables sportsbook operators to acquire customers without broadcasting highly-visible advertising on television, which impacts everyone, including young people. Because affiliates predominantly provide resources to motivated consumers actively seeking out information, companies like Gambling.com Group Limited are an ideal alternative to traditional advertising in the industry.
According to a recent survey conducted by BetCarolina.com, nearly 16% of North Carolina adults already bet on sports and 31% said they are either 'very likely' or 'likely' to bet when the state launches sports betting statewide. A quarter of those surveyed said they would bet at least monthly and nearly half said they would bet at least once a year.
Jackpot Digital Receives License to Install Three Jackpot Blitz(R) ETGs at Jackson Rancheria Casino Resort in California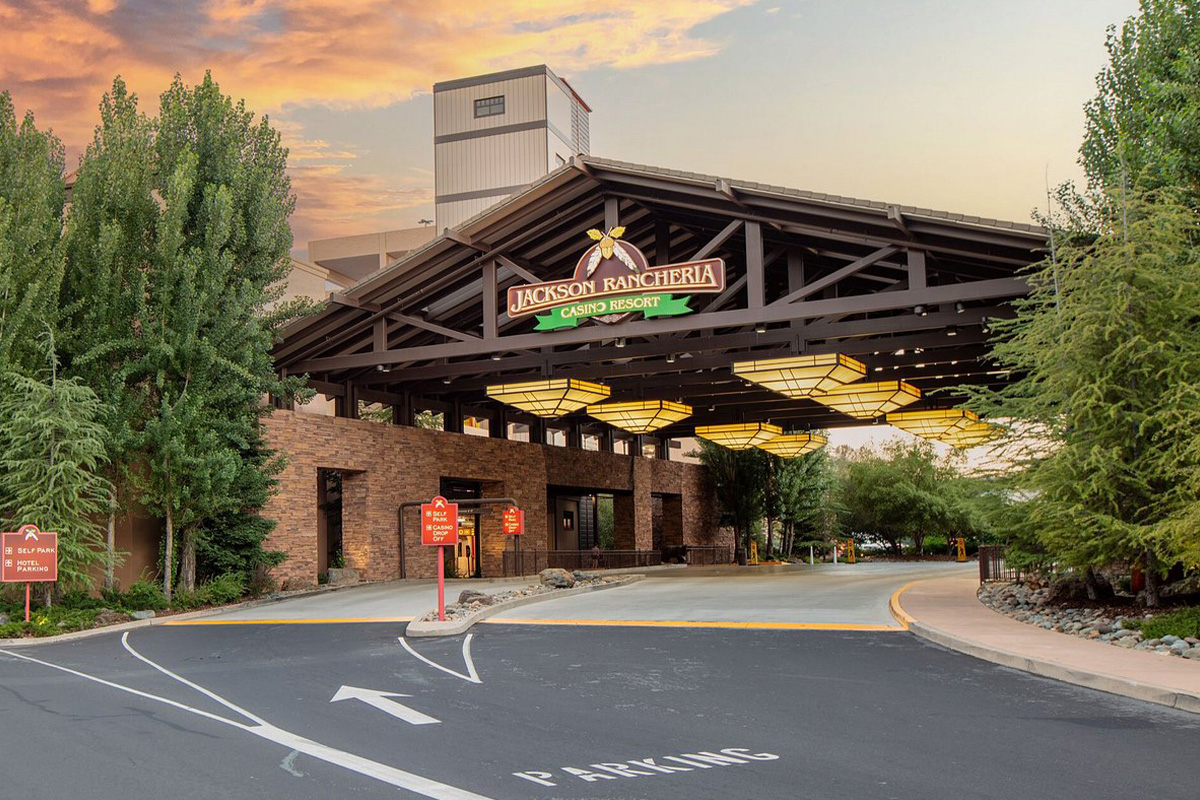 Jackpot Digital has announced that it has received licensing approval from the Jackson Rancheria Tribal Gaming Agency, the regulator for Jackson Rancheria Casino Resort located in Jackson, California. The vendor's license was the final step required for the Company to install Jackpot Blitz ETGs at Jackson Rancheria. The Company is now scheduling installation for three of its next-generation, dealerless Jackpot Blitz ETGs at the property.
Each new table installed will represent additional monthly recurring revenue to the Company.
In addition to Jackpot's cruise ship customers, which include Carnival Cruises, Virgin Voyages, Princess Cruises, Holland America, AIDA, and Costa Cruises, Jackpot has announced land-based installations or orders in 12 states and territories in the US and growing, including California, Kansas, Louisiana, Michigan, Minnesota, Mississippi, Montana, Nevada, Oregon, South Dakota, US Virgin Islands, Washington, as well as several international jurisdictions.
Swifty Global Secures GLI Certification for New Cutting-Edge B2B Gaming Platform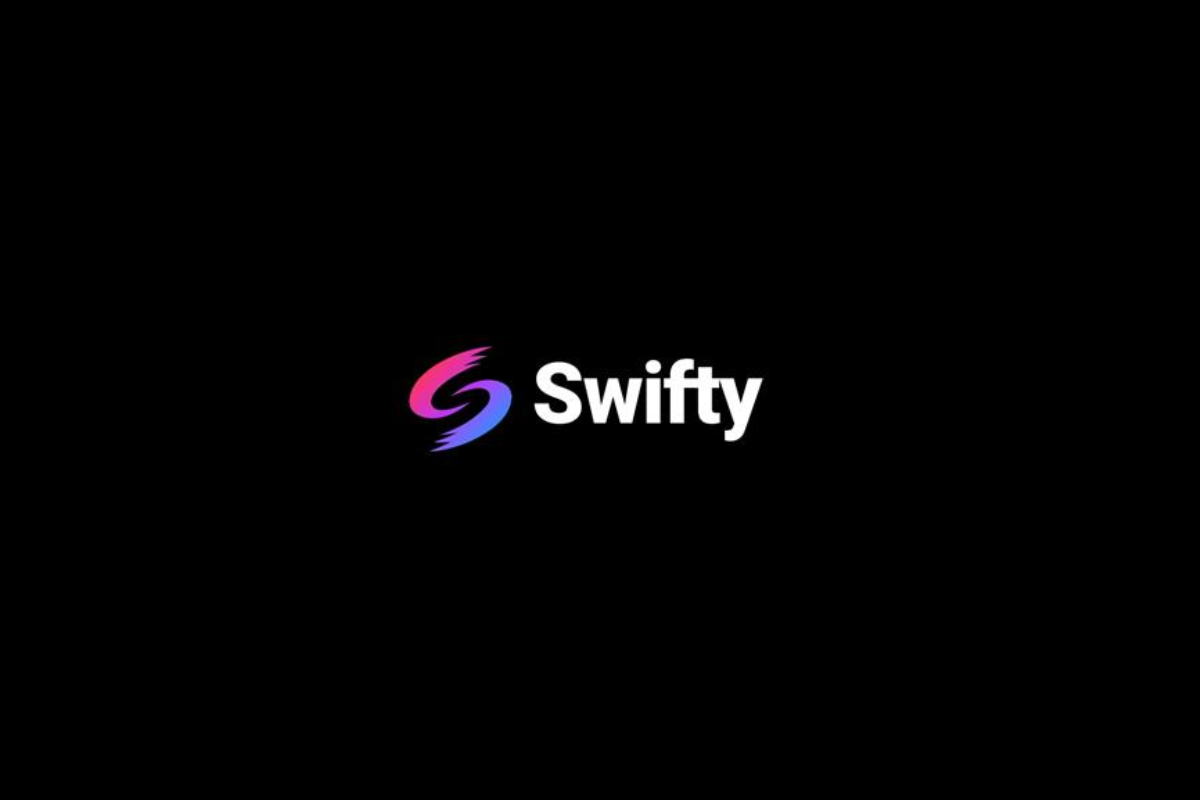 Dear Cashmere Holding Company (OTC: DRCR) also known as Swifty Global (Swifty), is a cutting-edge technology firm focused on creating ground-breaking solutions in the sports betting and gaming sector. Swifty currently holds licenses spanning several global jurisdictions with many more licenses in process. Swifty currently operates its proprietary swipe betting sports prediction application, as well as its traditional sportsbook and casino gaming platforms in numerous jurisdictions.
In a significant step forward, Swifty is proud to announce the completion and approval of the Gaming Laboratories International (GLI) certification for the company's new innovative B2B gaming platform which has now been certified in the UK and can also be used for operators in Isle of Man, Gibraltar, Estonia and Malta. The newly developed B2B platform sits at the center of the Swifty Global scaling and growth strategy and will unlock a substantial new revenue stream for the business.
''Securing this endorsement from GLI effectively certifies our B2B platform readiness for deployment across most European markets, and with this in mind we anticipate a significant spike in revenue over the coming months as we begin to roll out our new offering. Conversations are already underway with several sportsbooks and casinos, and we are confident that the first deal for this B2B platform will close by year end," commented James Gibbons, CEO of Swifty Global.
In line with this, Swifty has recently completed the gap analysis for the South African SANS 1718 standards. The minimal changes requested by the gambling regulator once again highlights the robust nature of the Swifty product offering. This positive outcome has set the stage for the company to pursue official certification, which Swifty will initiate within the next two weeks. Once fully certified Swifty is set to officially launch its offering into the $1.8 billion South African gambling sector.
In addition to market and product expansion, Swifty's relentless focus on enhancing its current offerings continues with the launch of its second major release of its platform, packed with a suite of innovative updates. This includes AI-powered multilingual support, enhancing global user accessibility, and affiliate management integration to open new marketing channels through sites like gambling .com. The release also introduces a dynamic modular interface for creating personalized user pages with various components like sports and casino widgets, adaptable based on user location. Significant enhancements also include a casino aggregator, an improved reporting module, and an AI-driven bonus rules engine, all aimed at elevating user engagement.
''These updates collectively mark a major update to Swifty's gaming offering, reflecting our commitment to continued innovation and user-centric design. With AI-powered enhancements and a dynamic modular interface, we're not just keeping pace with the industry – we're setting a new benchmark for what a gaming platform can offer. As we move towards the close of Q4, I am extremely confident about what the future holds for Swifty Global. The convergence of our technological advancements, new partnerships, and market expansion is set to drive substantial growth into the new year, delivering with it significant value for our loyal shareholders," concluded Gibbons.
BMM Testlabs Is Ready to Perform Compliance in Three Brazilian States that have Authorized iGaming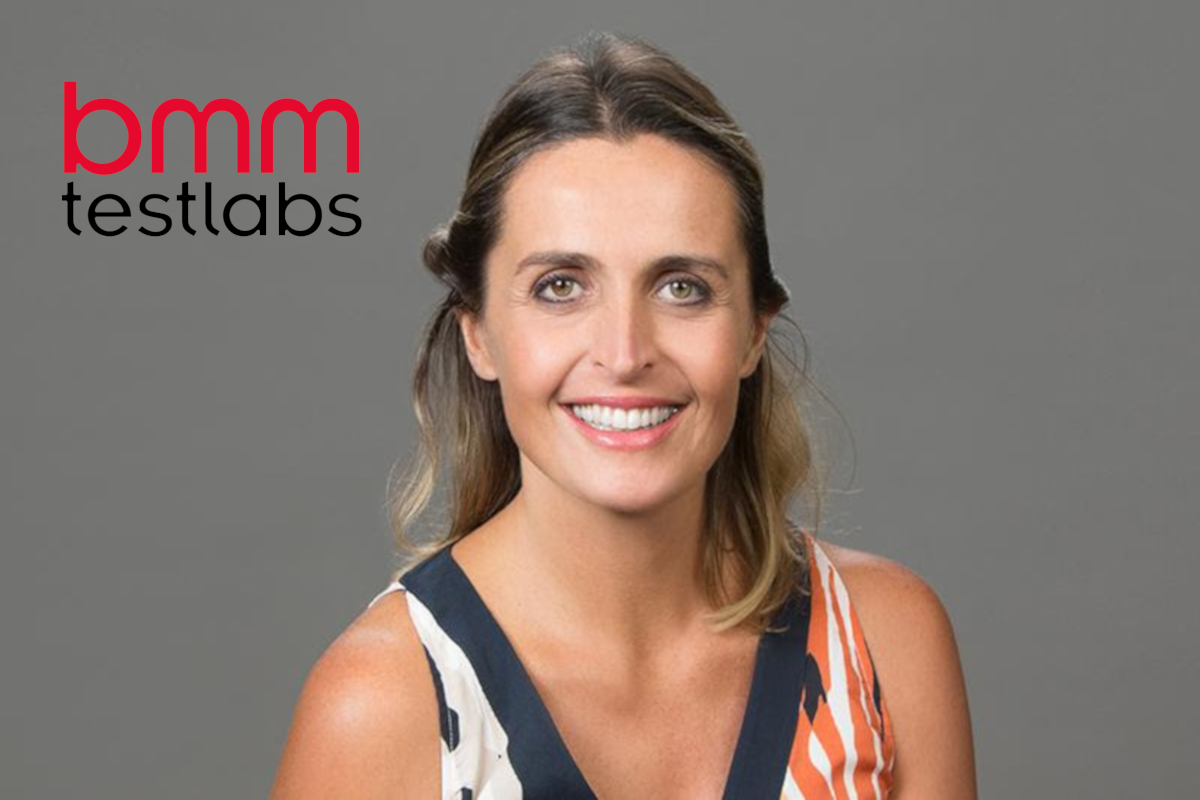 BMM Testlabs, the world's original gaming test lab and product certification consultancy, today announced that it is ready to perform compliance testing and certification in the three Brazilian states that have recently regulated iGaming and sports betting; Rio de Janeiro, Paraiba and Parana.
These three states are all in the process of granting operator licenses, which will allow operators to provide fixed-odds sports betting, casino games and games of skill.
BMM Testlabs, as part of its commitment to the Brazilian market, is establishing a local presence to serve the newly regulated Brazilian iGaming markets. BMM Testlabs will provide its full suite of compliance services and solutions including pre-compliance testing, customized security audits, geolocation testing and software quality assurance.
This exciting milestone is the result of BMM Testlabs' exceptional service to the global gaming industry, its commitment to the Latin America market for more than 16 years and the strong partnerships it has forged with regulators throughout the region.
BMM Testlabs is a trusted independent testing laboratory for compliance services throughout Latin America with offices in Argentina and Peru. The company's unparalleled understanding of the region's technical compliance requirements, high-quality product testing and dedicated local customer support services ensures customer confidence in their choice of a testing laboratory.
BMM Testlabs' Executive Vice-President of Europe and South America, Marzia Turrini (pictured), expressed enthusiasm for the momentum in Brazil and the potential for growth, saying: "We look forward to partnering with operators and suppliers to provide our best-in-class compliance and certification services for this new and potentially huge gaming market in Brazil".