New website and barbecue with Cafu are part of Rivalo's 7th anniversary celebrations in Brazil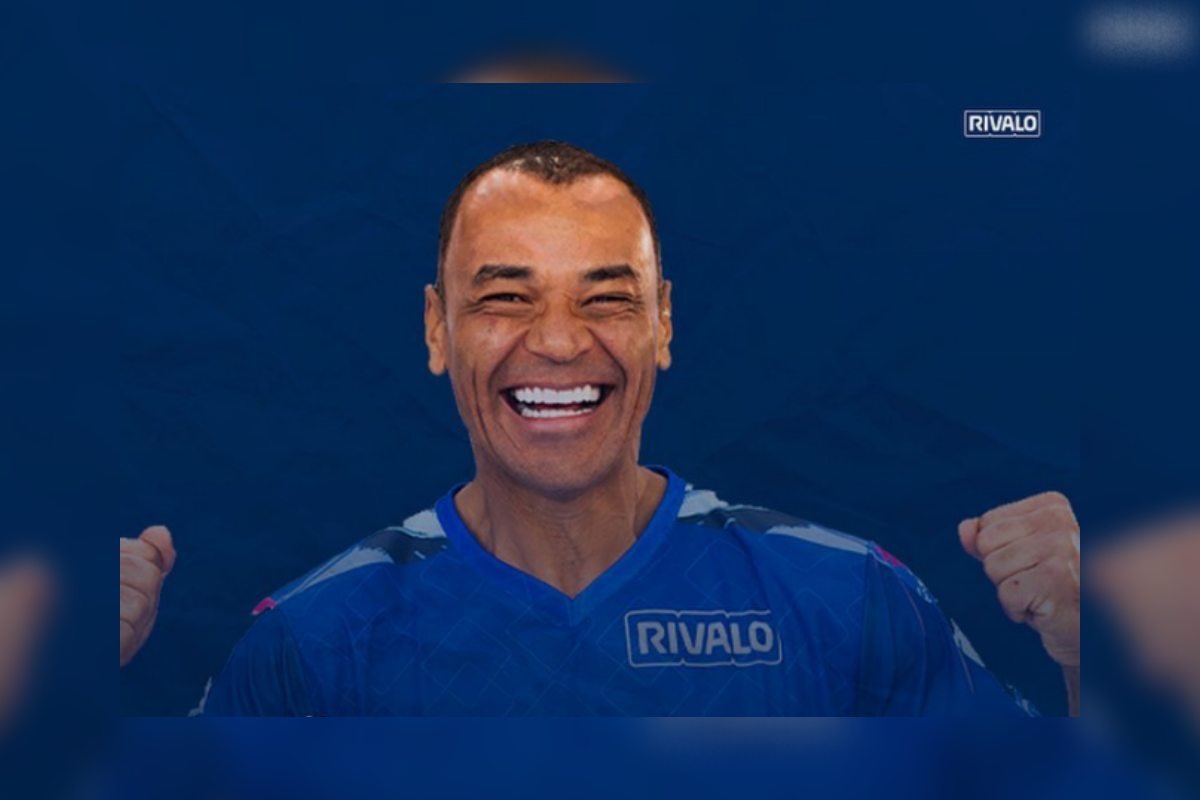 Rivalo, a leading company in the sports betting segment, is celebrating seven years of operations in the Brazilian market. With such a representative date for the company and its entire team, the house is planning a series of special activities to share this party with its players.
Aiming at a better player experience, the site was completely revamped, becoming more modern, clean, responsive, complete and full of news, which will provide greater emotion to the player, whether in sports betting or online casino games.
Another incredible action will be to meet and participate in a barbecue at the home of the captain of the five-time world championship of the Brazilian team, Cafu. This should be an unforgettable experience for a Rivalo player, like everything his team in Brazil is experiencing as it celebrates its seventh anniversary in the country.
Rivalo is launching the 'Barbecue with the Captain Promotion'. The company will take a lucky customer with the right to a companion for a barbecue at the house of former football player and current partner of Rivalo, Cafu. The winner of the promotion and his guest will even be able to hit a ball with the ace, in São Paulo. And the best, with everything paid!
The bookmaker's objective is to share the enthusiasm for reaching such an expressive period of performance in Brazil with its players, in addition to strengthening the relationship with the fans in a 'warm up for the World Cup'. After all, the big winner of the action will have the chance to meet the last Brazilian to lift the world champion cup!
How to compete for Barbecue with the Captain of Penta?
Without a doubt, this is too amazing an experience to miss, isn't it? So, the Rivalo customer needs to meet some simple requirements to compete for 'Barbecue with the Captain':
– Place bets of at least BRL 50 between 9/21 and 10/2;
– Follow Rivalo on Instagram;
– Share your betting slip and tag Rivalo;
– Each bet of at least R$50 represents a coupon for the draw;
– Done, you're already participating in Rivalo's birthday promotion!
In a note, Rivalo reinforced that "we want to provide an unforgettable day for our customers with a partner (Cafu), who perfectly represents the concepts defended by our brand. This is also a way of showing how much we value and always seek to offer first-class experiences to our customers in Brazil, a country that has welcomed us so well over the last seven years."
Sweepstakes and special prizes
In all, Rivalo will feature 20 players with special prizes, in addition to a special trip to São Paulo with everything paid for and with the right to participate in the barbecue with the former side of the Brazilian team.
The draw is scheduled to take place on October 3, in a live on the bookmaker's profile on Instagram.m.
1st prize: a trip with everything paid for and right to take a companion to São Paulo to participate in the captain's barbecue and two shirts autographed by Cafu;
2nd to 10th: shirts of the Brazilian team autographed by Cafu;
11th to 20th: free bets of BRL 250 to use in the World Cup.
Rivalo plans several special actions aimed at the Brazilian public
Rivalo promises to give even more customers throughout the celebrations of its seven years in Brazil. Therefore, the brand is planning sensational news to stir the public in this period that precedes the biggest sporting event on the planet, the World Cup.
In addition to Barbecue at Casa do Cafu, Rivalo will also hold a raffle for autographed shirts, an innovative campaign with digital influencers, launch of its new website, free bets and free spins promotions, bonus combi, new video content and street activations. from Rio de Janeiro and Recife.
NJ Online Casinos Acquires The Domain NJ-Online-Casinos.io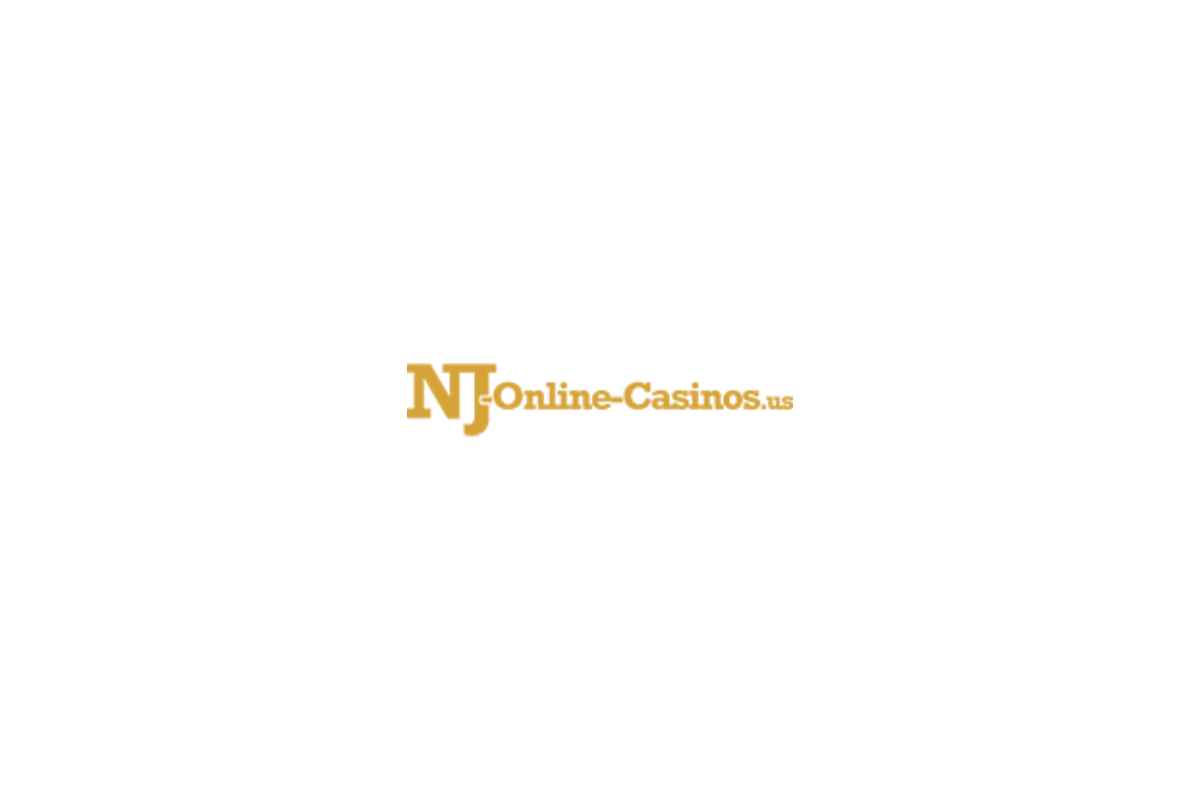 NJ online casinos, a website that lists and reviews all the regulated online gambling sites and casinos in New Jersey, is proud to announce that it has now acquired the domain nj-online-casinos.io.
The website is well established and relied upon by the online New Jersey gambling community for its unbiased, honest, and comprehensive reviews of online casinos that legally operate within the state. With the procurement of the new domain, NJ Online Casino hopes those seeking access to the latest promotions and bonuses offered at New Jersey casinos will discover the website and its extensive resource of gambling sites more easily.
NJ Online Casinos provides visitors to its website with an extensive list of the available online casinos in New Jersey and guides them through the ideal options to pick based on their unique preferences. These include casinos with a wide variety of casino games, such as blackjack, poker, or baccarat, the sites with the best promotional codes or welcome bonuses, and those that offer the most accessibility for users by additionally offering mobile versions of their websites or as downloadable apps.
A spokesperson from NJ Online Casinos said, "Considering all the online casinos New Jersey has to offer, it's not a surprise that people from other states are willing to travel to NJ to play. NJ casino online experience is something pretty unique. There are so many online NJ casino rooms with different characteristics that it is almost impossible to rank them. Thanks to the huge number of online casinos, the number of casino games and online slots NJ has to offer is simply incredible."
As well as its guidance on the most lucrative or immersive online casino to join in New Jersey, NJ Online Casinos also has a useful section on its website that is devoted to showing visitors the warning signs for non-reputable gambling sites and how to easily spot casinos that do not have a license to operate in New Jersey.
This commitment to user safety is furthered in the website's specialized section that discusses the most effective ways to set gambling limits (by placing a credit card limit, for example), as well as the true incentive of casinos' bonus offers, such as referral bonuses, welcome bonuses or no-deposit bonuses and what common terms utilized on gambling sites mean, like RTP (return to player.)
Ontario, get ready! RAW Group Hits the Market Ramping Up its Distribution Scope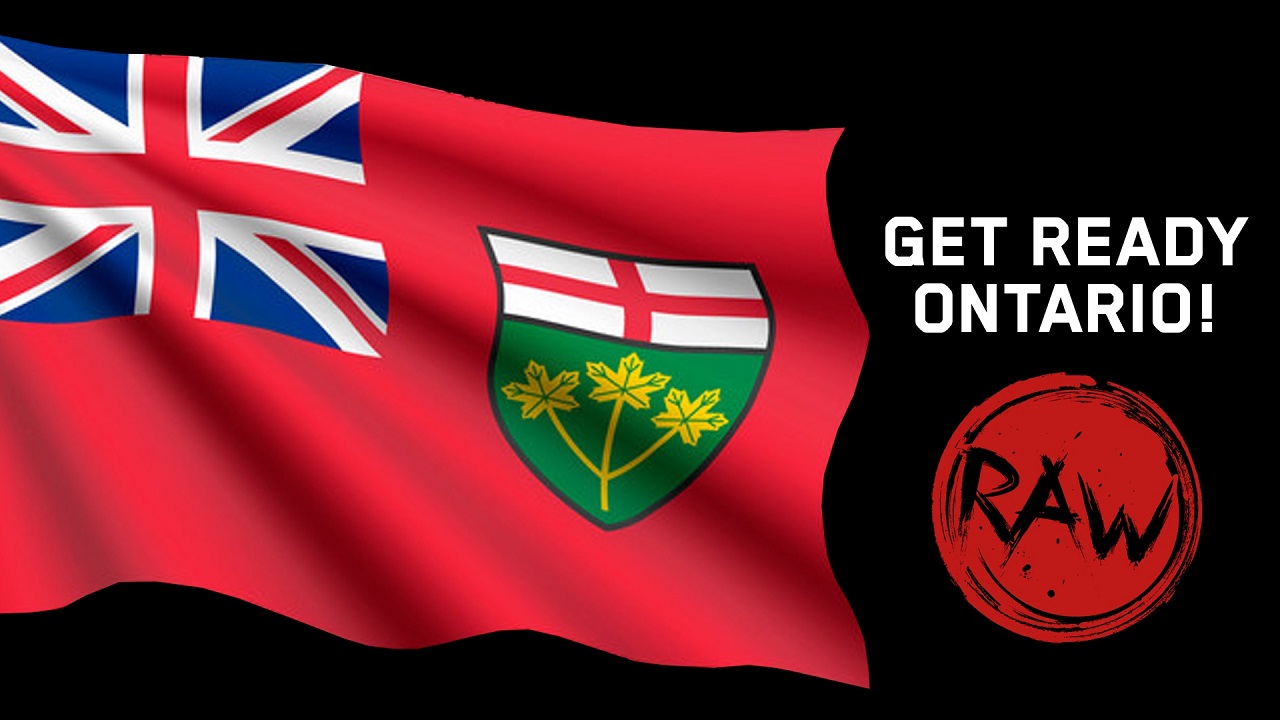 Provider behind SuperSlice®, SuperTracks® and SuperSymbols™ gets the nod to launch in Ontario
RAW iGaming, the studio that considers itself the pink shark in the sea of sameness, is set to blast monotony out of the market in Ontario after being given the green light to launch its games in the province for the first time.
RAW's full suite of in-house games will debut shortly with big name operators while players are being told to strap themselves in for the thrill ride.
RAW iGaming has made a name for itself through innovative, patent-pending mechanics such as SuperSlice®, SuperTracks® and SuperSymbols™, which deliver entirely new experiences that players in Ontario will now be able to enjoy for the first time.
For example, SuperSlice uses wheels instead of reels while SuperTracks uses pathways or tracks and the positioning of symbols on those to determine wins. SuperSymbols is the latest RAW innovation and sees adjacent matching symbols combine to create bigger image pixel counts, which in simplicity means the bigger the SuperSymbol, the bigger the win potential.
Some of RAW iGaming's exciting titles to hit lobbies in Ontario include Ave Caesar DynamicWays™, Raging Super2Ways SuperSymbols™ and the new Aztec SuperTracks™.
RAW's entry into Ontario forms part of wider plans to make its titles available to operators in all core regulated markets across the world. The studio already holds approvals in the UK, Sweden and Malta along with more than 10 other regulated markets and a busy roll out pipeline adding more soon.
Tom Wood, CEO of RAW Group, said its studio, RAW iGaming, believes its titles will bring something entire new to the Operator sites in Ontario and will help differentiate their portfolio's to stand out from rival brands.
"From the outset when we founded RAW in 2021, our mindset was fixed on pushing creativity, and mechanics to deliver games that excite players in ways that other slot games haven't even thought of. Our innovative products push boundaries but still deliver experiences that players recognise and want to play – a balance that is hard to strike.
"Our partners in the market either have a fast growing or an established player-base that exemplifies our growth strategy. We are honoured to see our titles in Canadian lobbies and for players to see why we are the pink shark in the sea of sameness."
'We Are Game' – Play'n GO announces plans for action packed G2E extravaganza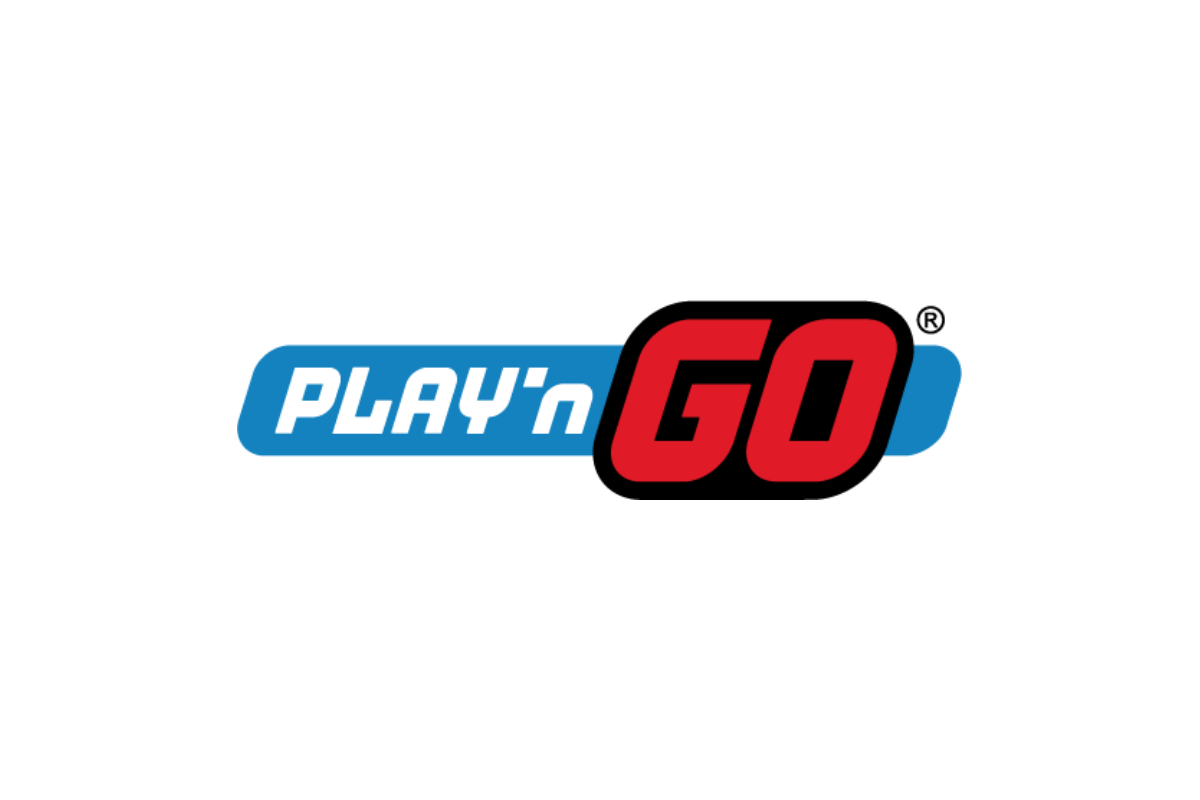 Play'n GO, the world's leading casino entertainment provider, has today announced its plans for the upcoming Global Gaming Expo (G2E) at the Venetian, Las Vegas.
Under the campaign tagline of 'We Are Game', Play'n GO will once again exhibit at G2E with the Swedish gaming giant securing a 1750sqft stand in the newly designed iGaming Zone – double the size of last year's floor space.
Each of the three days of the conference will see a different theme applied to the Play'n GO stand, concluding with a Raging Rex takeover on Day Three, to celebrate the global launch of Raging Rex 3.
There will also be showcases of new games with the most exciting gameplay in the industry, in addition to leaderboards with prizes awarded to the highest scoring players. Also featuring will be recognizable characters from the entire Play'n GO universe on hand each day, providing entertainment and posing for photos.
Ebba Arnred, Chief Marketing Officer, Play'n GO said: "Play'n GO is one of the biggest and most successful games companies in the history of iGaming and we are excited to bring our We Are Game campaign to Las Vegas.
"G2E increasingly plays a crucial role in Play'n GO's strategy every year as we expand into North America. The expo gives us the opportunity to meet customers and players, both new and old, face-to-face, and to promote all that's great about our brand and our content.
"We're so proud of the stand we've designed and built for G2E 2023, in addition to the We Are Game campaign, and want to invite all attendees to pay us a visit at our stand over the three days, where the Play'n GO team will be in attendance. Our team are so excited to showcase our brand in front of the entire world of iGaming, and we can't wait to meet everyone at the Venetian next week."
Play'n GO can be found at stand 4030 in the iGaming Zone at G2E 2023.
To find out more about Play'n GO's plans for Las Vegas, please visit: https://www .playngo .com/playngo-at-g2e-2023