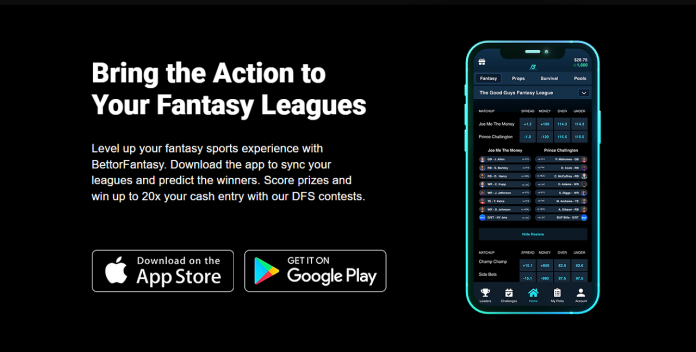 Xpoint, the leading geolocation and compliance technology company specializing in North American sports betting and iGaming markets, has announced that Xpoint Lite – Xpoint's specialist geolocation product for Daily Fantasy Sports (DFS) operators – is now live in-market in the USA with BettorFantasy, the Daily Fantasy Sports app, available now in 21 U.S. states, that lets users sync their fantasy league, make picks, cash in for prizes and even raise money for charity.
The BettorFantasy announcement – Xpoint's latest live, in-market partner in the USA – marks another chapter in Xpoint's busy summer of partner launches, reinforcing the growing reputation that Xpoint enjoys as bringing game-changing, transformative thinking and business practices to the North American geolocation market.
"We're very pleased to be able to support BettorFantasy's launch and expansion throughout the USA," commented Marvin Sanderson, Xpoint CEO and Co-Founder. "Having Xpoint Lite embedded within the BettorFantasy app gives the team behind the business, and their consumers, the peace of mind that their geolocation needs are met, and that they can operate safely, securely and free from fraud."
Xpoint Lite is the go-to option for Daily Fantasy Sports (DFS) operators, sitting alongside Xpoint Verify, Xpoint's real money gaming geolocation product. Embedded within partner platforms (web and apps), Xpoint Lite is a Software Development Kit (SDK) that provides operators with state-of-the-art geolocation technology which helps ensure they meet North American regulatory and compliance standards, and uses location data to help them unlock the true potential of their geolocation investment.
"It's been great working with XPoint as their first XPoint Lite partner," added Sahil Patel, CEO and Co-Founder of BettorFantasy. "The team is lazer-focused on building a great solution and has been open to our feedback. We're proud to work with XPoint as our geolocation partner and we can't wait to integrate this technology for our community."