Pace-O-Matic Announces Major Fraud Suit Against Prominent Pennsylvania Law Firm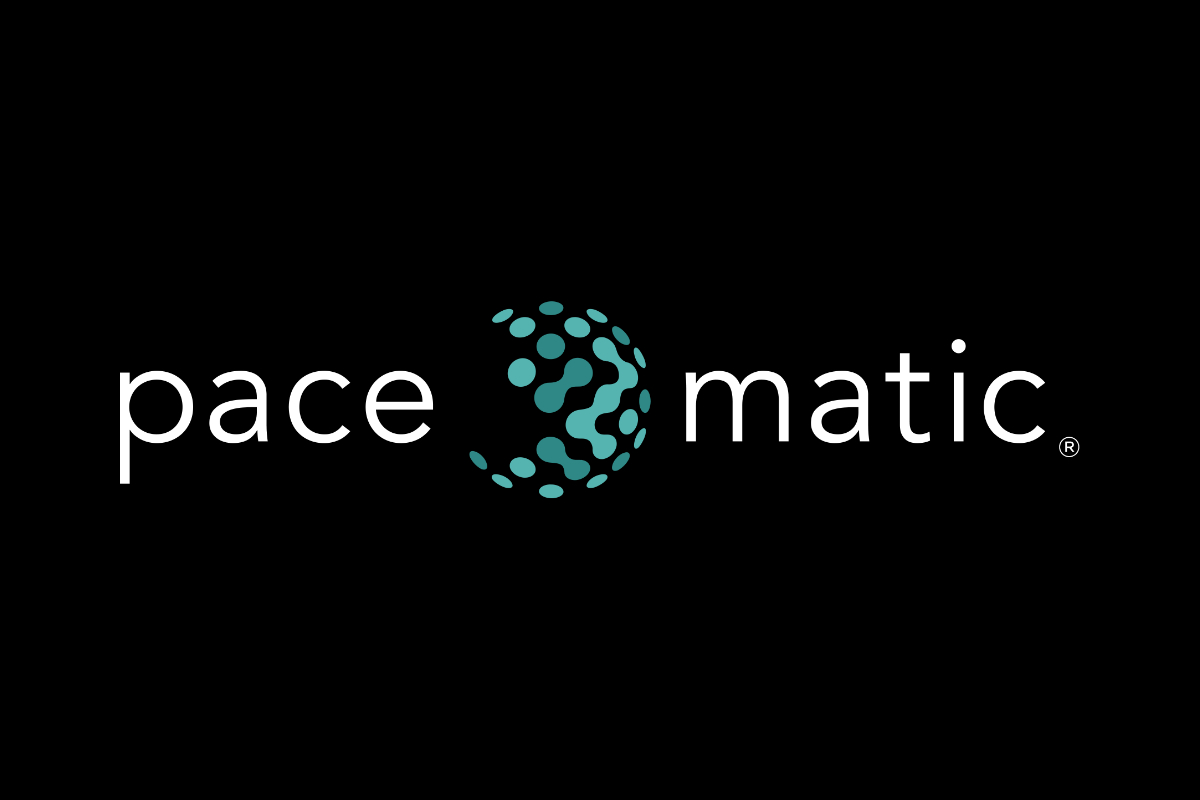 Pace-O-Matic (POM), a Georgia-based gaming company that does significant business throughout Pennsylvania, announced a major fraud claim against one of Pennsylvania's most prestigious law firms.
The lawsuit alleges that Eckert Seamans Cherin & Mellott, LLC, a Pennsylvania-based law firm deceived its client, POM, by taking millions of dollars to represent the gaming company, while at the same time representing a Pennsylvania casino that opposed POM's operations in the Commonwealth and launched lawsuits against POM. When confronted with the conflict of interest, Eckert first denied the conflict, then swore to a Federal District Court they would not engage in a conflict, then continued to work surreptitiously against POM and POM's interests.
"Make no mistake about it, Eckert engaged in an egregious conflict of interest where they unethically pitted one client against another," said Michael Barley, POM's Chief Public Affairs Officer. "This case and record are clear, and we are hopeful the courts will right the damage that Eckert and its agents have inflicted upon POM, its customers, and countless Pennsylvanians."
Eckert is a major law firm that has more than 300 lawyers across a network of 15 offices, including Philadelphia, Harrisburg, Pittsburgh, Boston, Washington, DC, and Richmond, VA.
The lawsuit contends that Eckert "took up arms" against POM on behalf of the Philadelphia-based Parx Casino; that Eckert "actively participated in and covertly manipulated litigation" in Pennsylvania Commonwealth Court adverse to POM's interests; and that Eckert participated in a campaign intended to "destroy POM's business by attempting to convince elected and appointed public officials that POM's games are gambling devices that should be seized and outlawed."  In particular, Eckert used its influence to improperly target the Pennsylvania Gaming Control Board.
When confronted by POM's allegation that Eckert was double-dealing and had breached its professional duties of loyalty and confidentiality, Eckert denied the claim, while seeking to shield the law firm's emails with the Parx Casino which would, if made public, reveal that numerous lawyers at Eckert, led by Mark Stewart, co-chair of Eckert's gaming practice group, were indeed simultaneously taking money from and representing the Parx Casino.
Parx Casino calls itself "the #1 casino in Pennsylvania" and is owned and operated by Greenwood Racing Inc.
Eckert, working at the behest of Parx Casino and its consultants, sought to block Pace-O-Matic from doing business in Pennsylvania.
The suit also alleges that Eckert "violated their most basic fiduciary duties and concealed and misrepresented material facts to POM's great detriment.  As a result, POM is entitled to appropriate damages.
In November 2021, US Magistrate Judge Joseph Saporito, Jr. found that Eckert acted in "bad faith" by seeking to withhold emails that demonstrated Eckert was representing both sides.
Eckert, Saporito ruled, "actively and clandestinely managed and participated in the representation of Parx in the Commonwealth Court litigation against its other client, POM. Moreover, based on our in camera review of the purportedly privileged documents, it did so with full knowledge that the conflict asserted by POM precluded its active and continuing representation of Parx in the Commonwealth Court litigation."
Saporito continued, "in light of the clear and obviously intentional subterfuge demonstrated in the purportedly privileged documents, we have no difficulty concluding that these documents evidence an intent by Stewart and Eckert to play fast and loose with the courts".
Eckert appealed Jude Saporito's ruling, which required Eckert to turn over to POM many internal emails. On July 5, 2022, Federal Judge Jennifer P. Wilson ruled for POM, declaring, "in making inconsistent representations to the court, Eckert has attempted to obstruct the discovery process as to the central issue in this case: whether Eckert breached its fiduciary duty to POM by representing Parx, a party with adverse interests, at the same time that it represented POM."
POM is a leading developer of legally compliant games of skill in the United States. Its games are played in thousands of small restaurants and bars, along with many social halls such as American Legion and Veterans of Foreign War posts.  Our games generated millions of dollars in revenue for businesses and clubs in Pennsylvania last year and its games can be found in thousands of businesses, mostly small mom and pop shops, along with many social halls.
Ontario, get ready! RAW Group Hits the Market Ramping Up its Distribution Scope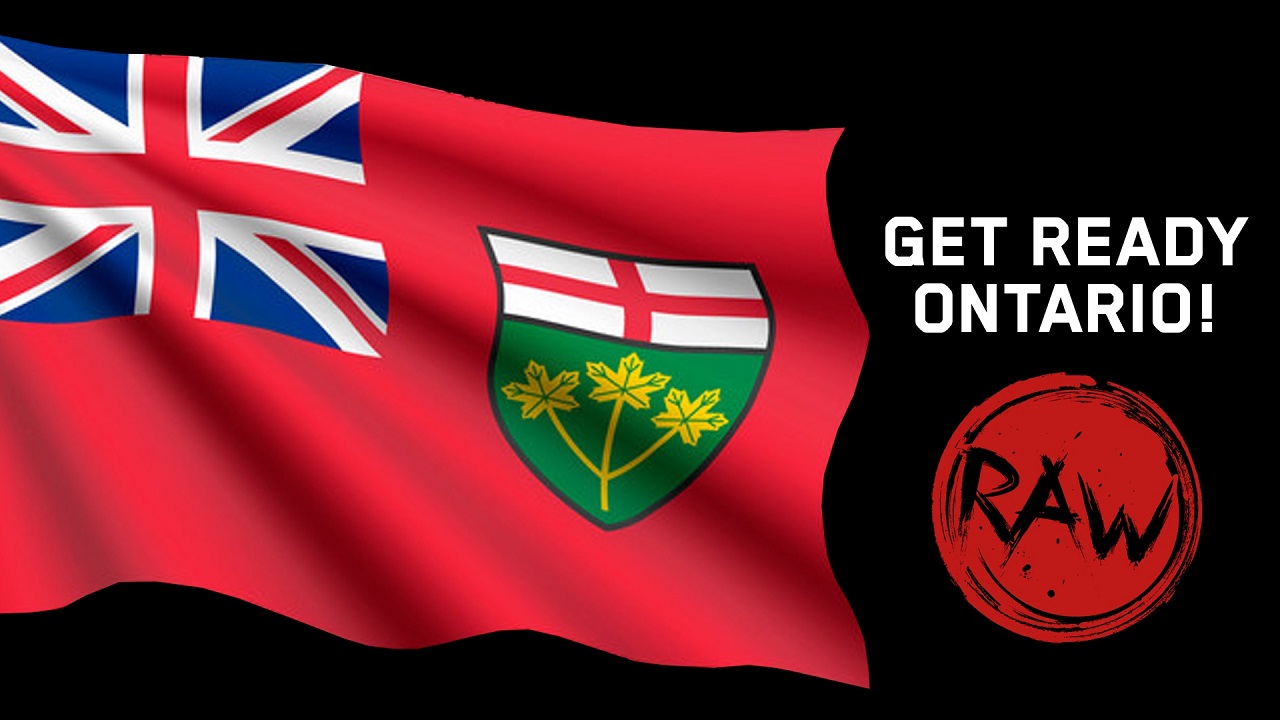 Provider behind SuperSlice®, SuperTracks® and SuperSymbols™ gets the nod to launch in Ontario
RAW iGaming, the studio that considers itself the pink shark in the sea of sameness, is set to blast monotony out of the market in Ontario after being given the green light to launch its games in the province for the first time.
RAW's full suite of in-house games will debut shortly with big name operators while players are being told to strap themselves in for the thrill ride.
RAW iGaming has made a name for itself through innovative, patent-pending mechanics such as SuperSlice®, SuperTracks® and SuperSymbols™, which deliver entirely new experiences that players in Ontario will now be able to enjoy for the first time.
For example, SuperSlice uses wheels instead of reels while SuperTracks uses pathways or tracks and the positioning of symbols on those to determine wins. SuperSymbols is the latest RAW innovation and sees adjacent matching symbols combine to create bigger image pixel counts, which in simplicity means the bigger the SuperSymbol, the bigger the win potential.
Some of RAW iGaming's exciting titles to hit lobbies in Ontario include Ave Caesar DynamicWays™, Raging Super2Ways SuperSymbols™ and the new Aztec SuperTracks™.
RAW's entry into Ontario forms part of wider plans to make its titles available to operators in all core regulated markets across the world. The studio already holds approvals in the UK, Sweden and Malta along with more than 10 other regulated markets and a busy roll out pipeline adding more soon.
Tom Wood, CEO of RAW Group, said its studio, RAW iGaming, believes its titles will bring something entire new to the Operator sites in Ontario and will help differentiate their portfolio's to stand out from rival brands.
"From the outset when we founded RAW in 2021, our mindset was fixed on pushing creativity, and mechanics to deliver games that excite players in ways that other slot games haven't even thought of. Our innovative products push boundaries but still deliver experiences that players recognise and want to play – a balance that is hard to strike.
"Our partners in the market either have a fast growing or an established player-base that exemplifies our growth strategy. We are honoured to see our titles in Canadian lobbies and for players to see why we are the pink shark in the sea of sameness."
MGCB Announces Successful Destruction of Illegal Gaming Machines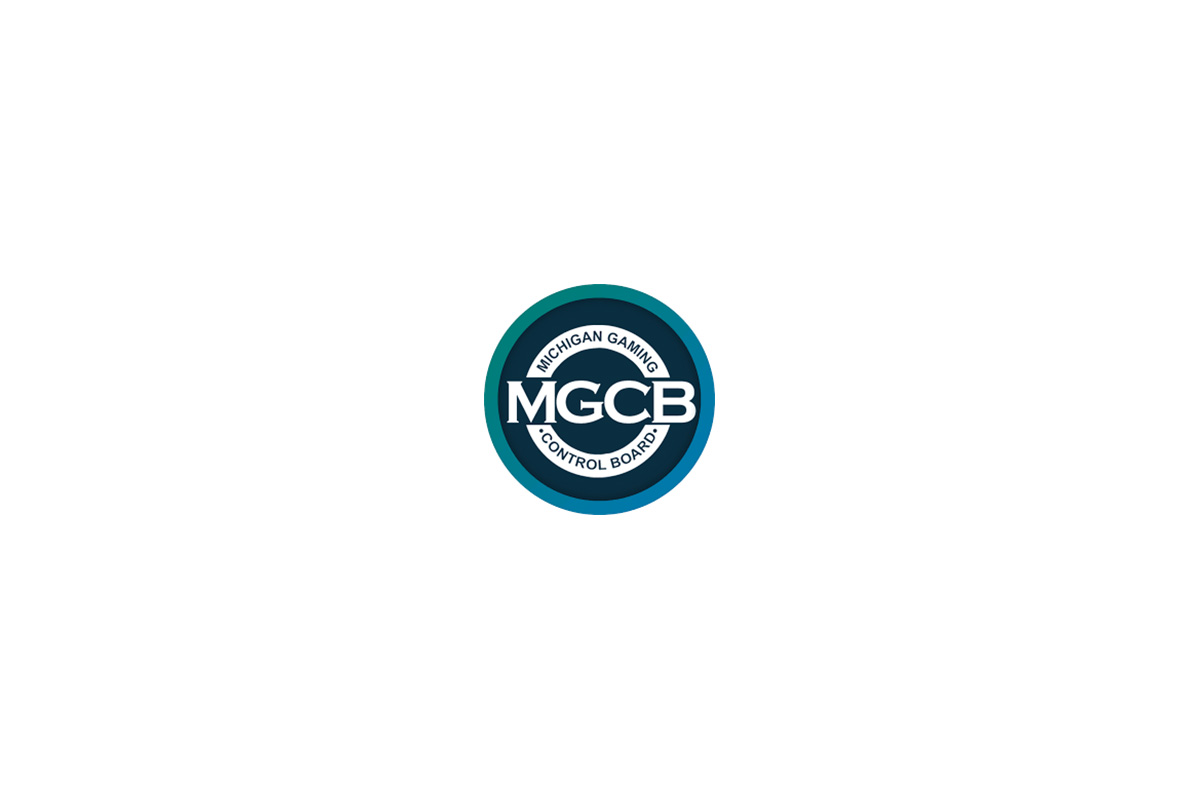 Michigan Gaming Control Board Executive Director Henry Williams has announced that numerous unlicensed illegal gaming machines were recently destroyed at the City Recycling Inc. junkyard located at 1943 Mack Avenue in Detroit.
The machines had been seized by the Attorney General during various MGCB investigations into alleged illegal gambling activity. To ensure that the machines cannot be reused or sold, they were crushed using heavy machinery to prevent any salvageable parts from being used elsewhere.
"Illegal gaming continues to pose a threat to Michigan citizens and their communities, as it often leads to an increase in organized criminal activity, financial exploitation, and other related social issues. Unregulated gaming machines also result in a loss of state revenue. Operators running illegal gaming establishments are not reporting earnings or paying taxes — they are essentially robbing Michigan citizens of taxes and revenue used to support our schools through the School Aid Fund and our communities and local governments with essential state funding dollars," Williams said.
Illegal gaming refers to any form of gambling or betting activity — which involves the elements of consideration, prize, and chance — that is conducted outside the boundaries of the law. It is a widespread problem across the US and not unique to Michigan. According to the American Gaming Association's report, Sizing the Illegal and Unregulated Gaming Markets in the US, unregulated gaming machines, including so-called "skill machines," continue to proliferate, with an estimated 580,651 unregulated machines in the US. With 870,000 regulated machines in casinos across the country, that means 40% of all gaming machines are unlicensed.
"The machines destroyed by the MGCB are the tools of criminals, cheating their neighbors of their hard-earned money as well as the state out of gaming revenues that support our schools. Illegal gaming operations are a danger to their communities, typically becoming local hotspots for other crimes and violence. We will continue to coordinate with the Michigan Gaming Control Board to ensure our state's gambling laws are strictly enforced," Michigan Attorney General Dana Nessel said.
"The destruction of these machines sends a clear message that the Michigan Gaming Control Board is not playing games when it comes to upholding the highest standards of gaming regulation and enforcement. The MGCB will continue to ensure that unauthorized machines are not left to chance to be repurposed and used again by those who choose to break the law," Williams added.
Michigan law prohibits accepting money or anything of value with the understanding that money, or something of value, will be paid to any person contingent upon the outcome of an uncertain event. Unlicensed casinos, unauthorized online gambling platforms, underground sports-betting operations, or any other form of wagering that is not regulated by the MGCB are all considered forms of illegal gaming.
As part of its work to halt illegal gaming, the MGCB and the Liquor Control Commission began a joint effort in 2022 to educate the public and business owners about illegal use of gambling machines. As a result of MGCB investigations from January 2015 through July 2023, a total of 1195 illegal machines and $470,401.98 have been seized. Additionally, since November 2022, 48 locations have received cease-and-desist letters involving 105 illegal machines.
Florida Targets Fantasy Sports Firms Over Possible Illegal Betting Games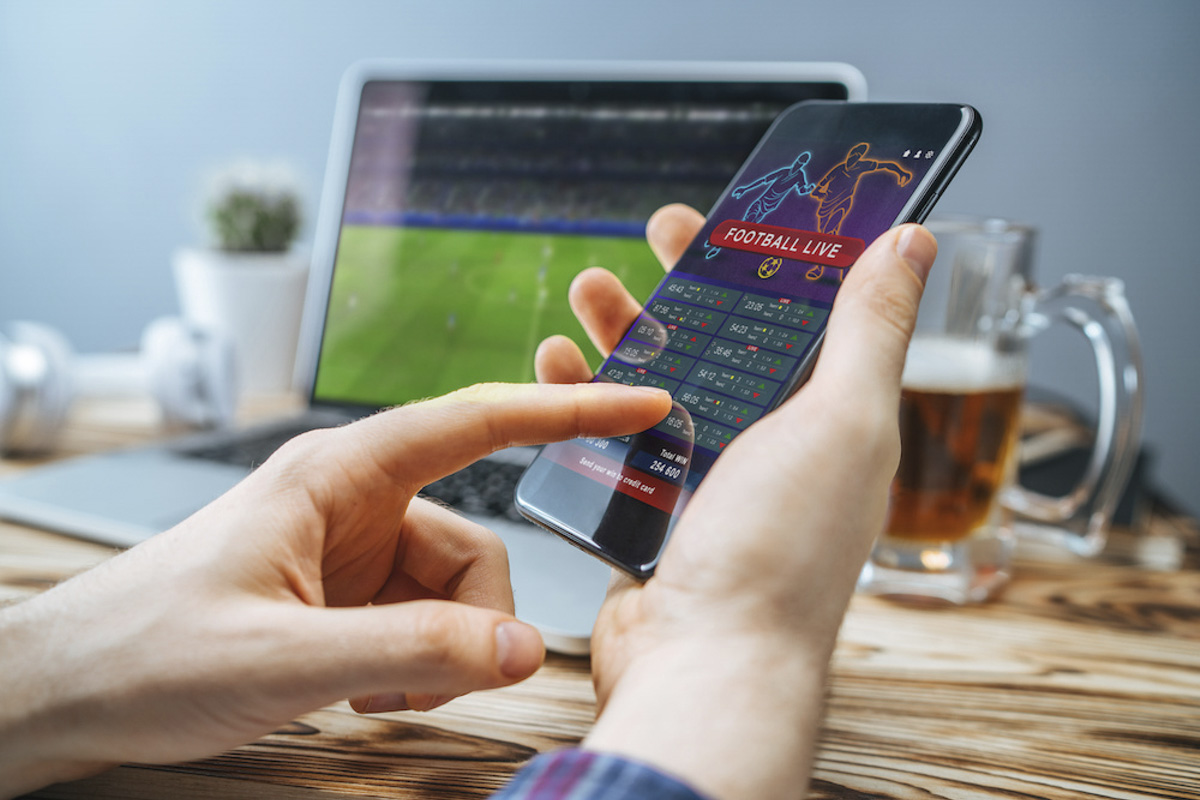 Florida gambling regulators have sent cease-and-desist letters to three daily fantasy-sports operators accused of offering potentially illegal mobile betting games and threatened legal action if the sites don't immediately stop.
Commission Executive Director Lou Trombetta sent letters warning the three companies that they "may be offering or accepting illegal bets or wagers" from Floridians and "may be promoting and conducting an illegal lottery."
The alleged conduct is "strictly prohibited in Florida and constitutes criminal activity," Trombetta wrote.
The letters targeted Underdog Sports, LLC, which is based in Brooklyn, N.Y; SidePrize LLC, also known as Performance Predictions LLC, doing business as PrizePicks, which is based in Atlanta; and Betr Holdings, Inc., which is based in Miami.
In fantasy sports, players can draft rosters of actual athletes, with the winners of fantasy games determined by the statistics of the athletes. Many games, like office pools, last all season.
The three companies offer what are known as "parlay-prop-style" games that could be more similar to sports-betting games that are off-limits in Florida.
"Under Florida law, betting or wagering on the result of contests of skill, such as sports betting, including fantasy sports betting, is strictly prohibited and constitutes a felony offense unless such activity is otherwise exempted by statute," Trombetta's letter said. "Accordingly, in Florida, sports betting may be lawfully conducted only pursuant to a gaming compact. … Further, receiving such illegal bets and wagers and aiding or abetting such criminal activities constitute separate felony offenses. … Lotteries are also strictly prohibited in Florida."
A gaming compact is an agreement reached with the state.
The commission did not send letters to DraftKings and FanDuel, which have dominated the fantasy-sports market in the decade since the online games launched.
It was unclear Friday if the commission would crack down on other operators in the future, but emails show the gambling overseers could be casting a broad net.
"As you might imagine, my exec team asking what the letter means and seeking actionable advice, pretty urgently. Would like to discuss the substance at some point, but if you can help with one question, it would be great. Namely, Underdog operates multiple paid fantasy formats (season-long drafts, daily drafts, pick'em) and I just want to confirm my reading of the letter, which is that the legal conclusion applies to all paid fantasy contests — e.g., all of our contests — and not just particular types," Nicholas Green, Underdog's general counsel, wrote Friday to Ross Marshman, the commission's general counsel.
"Your reading of the letter is correct," Marshman replied.
John Lockwood, an attorney hired by multiple operators, warned that other companies could be swept up in the crackdown.
"The commission staff confirmed to me that the language in the letter broadly applies to all paid fantasy sports contests, and they are not aware of any paid fantasy sports company operating legally in Florida. We disagree on the merits and will be working with the commission and potentially the Legislature so we can ensure Florida sports fans can continue to play," Lockwood said.
State lawmakers in the past have grappled with creating regulatory oversight for the fantasy-sports industry, to no avail. Proponents of fantasy sports have insisted that the contests are games of skill, not chance, and thus are legal under state gambling laws.
Trombetta issued the letters as a legal battle continues over a 2021 compact reached by the state and the Seminole Tribe. That deal gave the tribe control over sports betting in Florida.
A "hub and spoke" plan in the agreement would allow gamblers anywhere in the state to place bets online, with the wagers run through servers located on tribal lands. The deal requires sports betting to be "exclusively conducted" by the Seminoles but allows other operators to run fantasy sports contests.
Owners of West Flagler Associates and Fort Myers Corp., doing business as Bonita Springs Poker Room in Southwest Florida, filed a lawsuit challenging the compact, saying it violated federal law and would cause a "significant and potentially devastating impact" on their operations.
A federal judge in Washington, D.C., in November 2021 ruled that the deal violated a key Indian gambling law. But a three-judge panel of the U.S. Circuit Court of Appeals for the District of Columbia in June reversed that decision. The appellate court last week denied a request for what is known as an "en banc" rehearing before the full court.
The pari-mutuel owners filed a motion saying they would ask the U.S. Supreme Court to weigh in, arguing the panel's decision conflicts with other appellate rulings and "enables an extreme shift in public policy on legalized gaming that, once started, may be difficult to stop."