StatHero Introduces Rivals: The First Ever Daily Fantasy Sportsbook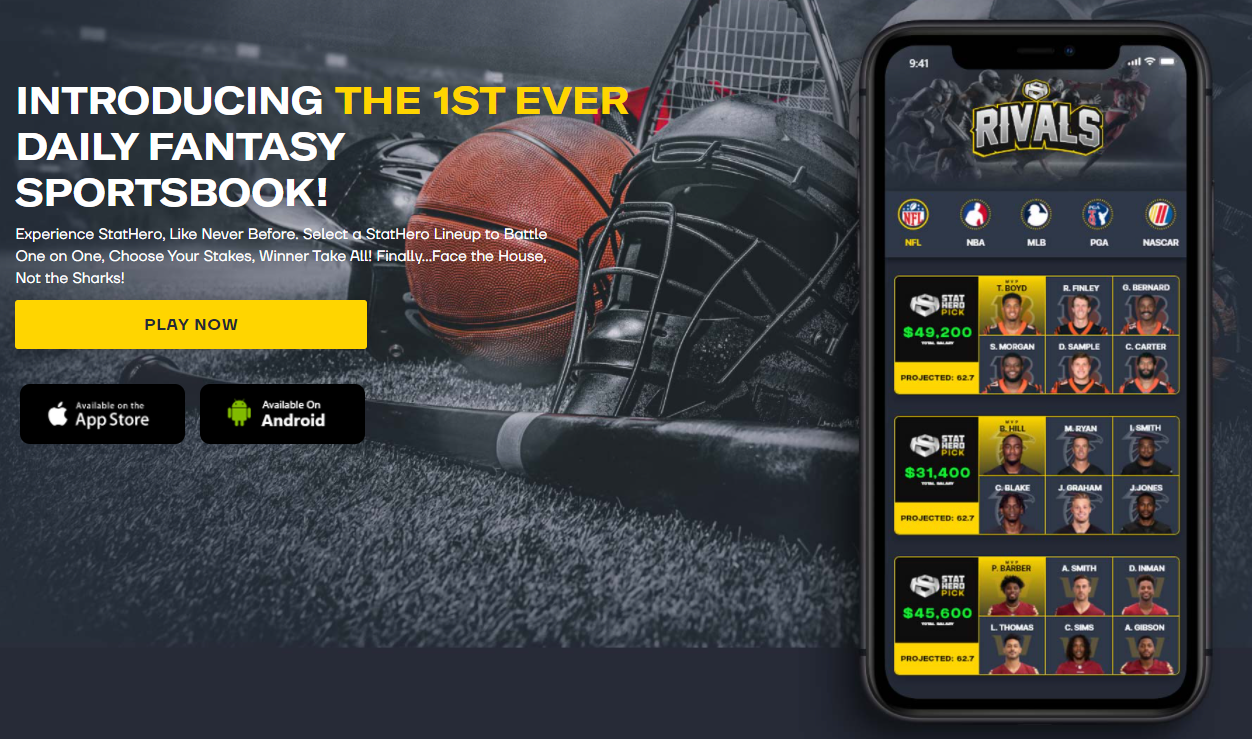 Player vs. the House-style game to transform industry landscape and elevate DFS to a sportsbook experience
StatHero, an innovative leader in the Daily Fantasy Sports (DFS) industry, known for its fantasy survivor pools and leveling the playing field for its customers, announced the launch of Rivals, StatHero's Daily Fantasy Sportsbook — a new DFS game format allowing users to play 1-on-1 against StatHero (the House). Rivals is unlike most DFS games that require users to play within a larger group, making it the first game of skill DFS sportsbook on the market. StatHero's Rivals structure mimics a true sportsbook with no edits, time stamps, and dynamic odds. Players just set their buy-in and create the best line-up under the salary cap to beat StatHero's line-up.
Rivals currently has live games for the NBA, PGA, NHL and the NFL playoffs, and is operational in the 32 states that StatHero is available. This national launch provides users in states where sports betting is not legal, like California, Florida and Texas, a sportsbook experience while playing a game of skill.
Rivals distinguishes itself by giving users the ability to:
Play 1-on-1 against the House: Users play against the House, rather than thousands of other users. If a user's line-up beats StatHero's, they win. The prize goes directly to the winner and is not split amongst a group.
Examine lineups before the game: StatHero will reveal their lineups in their entirety before each scheduled game. This is an advantageous feature for users that helps them gain better insight into creating the strongest line-up possible to beat StatHero.
The user sets the stakes: The object of the game is winner take-all, line-up vs. line-up, the Player vs. the House.
"For years, DFS players have yearned for an opportunity to control their own fate. A game focused on the individual, rather than beating thousands. A 1-on-1 game versus the House creates an experience that operates just like a sportsbook, giving users in states where betting isn't legal the experience that they've been clamoring for," said StatHero CEO Jason Jaramillo. "We at StatHero are excited to provide our users with the most innovative DFS platform on the market that provides greater value, more opportunities to win, and an enhanced experience that will reshape the future of DFS."
For more information on StatHero, please visit www.StatHero.com
Stokastic Unveils Revolutionary New Sims Tools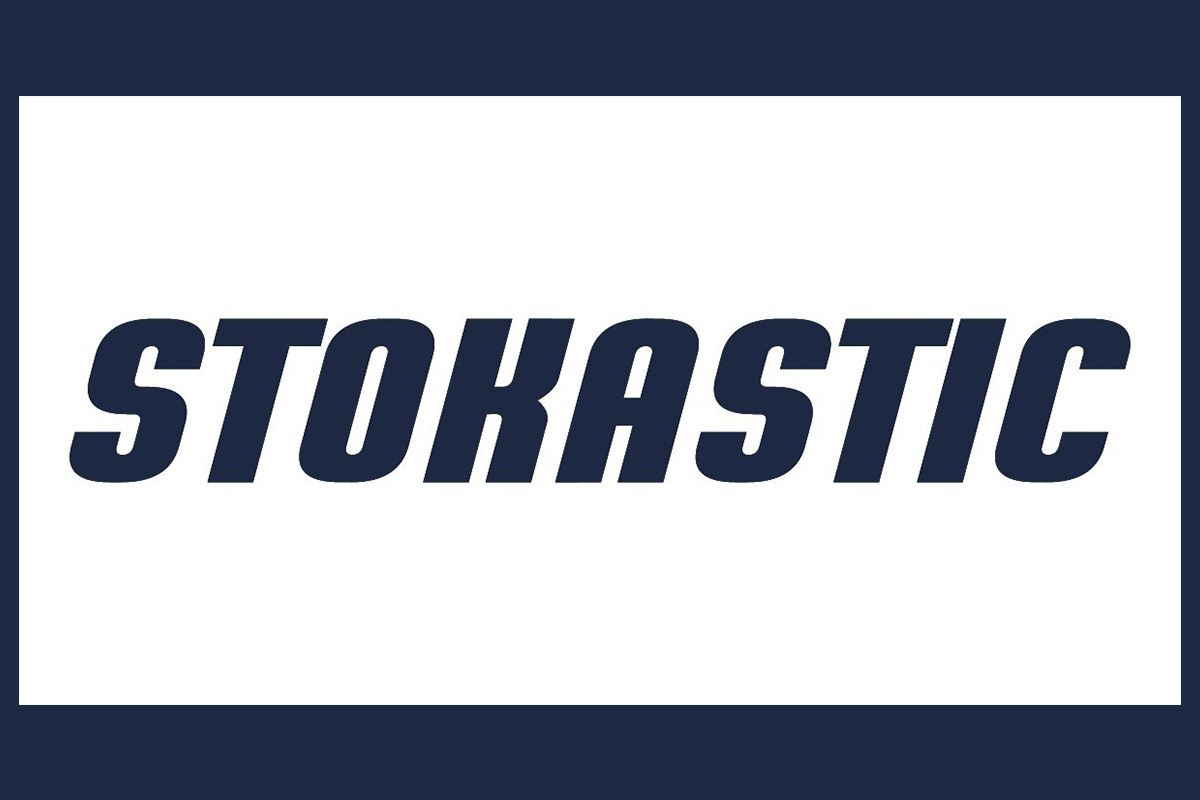 Stokastic, a leading innovator in sports betting and Daily Fantasy Sports (DFS) tools and analytics, has released its groundbreaking Stokastic Sims product. Currently offered for both MLB and PGA, this revolutionary no-code solution empowers players to compete with, and beat, professional DFS players.
Seasoned DFS professionals have long leveraged simulations, but now, with Stokastic Sims, any player can effortlessly do the same. Bryan Berryman, Senior Product Manager and one of the architects behind the Sims, emphasizes, "This tool levels the playing field and empowers everyone, regardless of technical expertise and skill level, to delve into the world of advanced simulations". Berryman is confident that Stokastic Sims will reshape the landscape of DFS for years to come.
With comprehensive metrics, in-depth analysis, and advanced features, the Sims Tools build on Stokastic's legacy of providing its subscribers with invaluable insights for informed decision-making. The launch of the MLB and PGA Sims is a game changer in the world of DFS lineup optimization and cements Stokastic's place as a leader in sports data and analytics.
Daily Fantasy Sports Leader PrizePicks Expands into the State of Indiana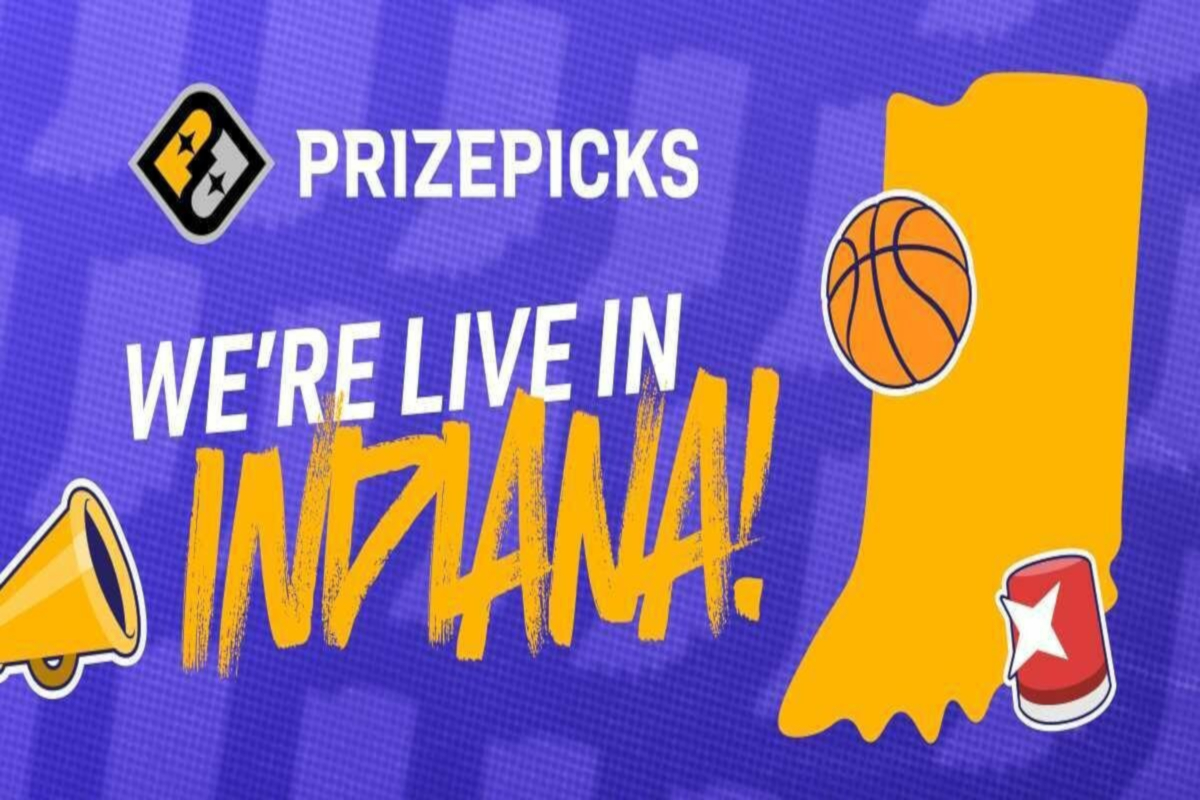 Indiana Gaming Commission Welcomes PrizePicks
Process Underway for Obtaining Permanent Fantasy License
PrizePicks, the largest fantasy sports operator in North America, announced today that the Indiana Gaming Commission has granted the company a temporary license to operate its daily fantasy sports (DFS) business in Indiana, offering fans in the basketball-loving state an exciting new wrinkle to their sports viewing experience.
'The Hoosier State' becomes the latest state in which PrizePicks can now offer its skills-based fantasy sports platform.  As home to the NBA's Indiana Pacers and the WNBA's Indiana Fever, the arrival of PrizePicks and its industry-leading basketball offerings will be well received.
"Adding Indiana as a licensed state to our portfolio is an important benchmark for our organization as we continue to grow our national footprint," the Chief Legal Officer and Head of Public Policy for PrizePicks, Jason Barclay, said. "We are extremely grateful to the Indiana Gaming Commission for its collaboration and we hope that this license can be a model for other states with competitive gaming markets."
The temporary license in Indiana continues what has been a rousing year for PrizePicks, following partnerships with MLB's Atlanta Braves, NASCAR, rapper Meek Mill and the BIG3 basketball league owned by hip-hop legend Ice Cube. On June 27, PrizePicks was named the fastest-growing company in Georgia among the upper middle market by the Atlanta Association for Corporate Growth.
"As an author of the fantasy sports legislation in Indiana, I'm happy to see Indiana continue to be a leader in creating a successful regulatory environment for fostering innovation in the fantasy sports space," said Indiana State Senator Jon Ford (R-Terre Haute), who is also President of the National Council of Legislators from Gaming States (NCLGS).
BIG3 Enters into Partnership with PrizePicks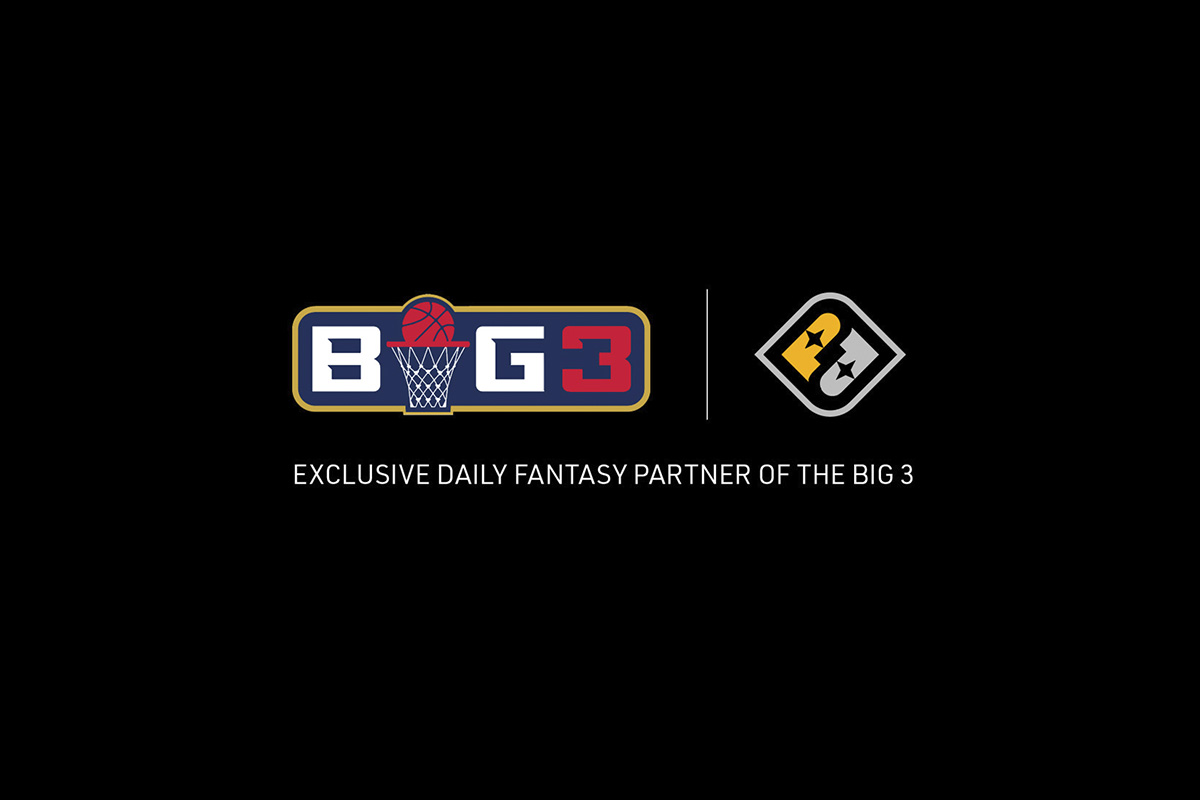 The BIG3 announced they have signed an exclusive partnership with PrizePicks, the largest skill-based fantasy sports operator in North America, to become the BIG3's daily fantasy provider and further the convergence of basketball, hip-hop, and fantasy sports.
Since its inception in 2017, PrizePicks has steadily risen to become the No. 1 fantasy platform in North America for basketball, offering myriad game play options for fans of the NBA, WNBA, and college basketball that include single-statistic and in-game plays. As a result, PrizePicks has turned the game into an immersive fantasy experience from the opening tip to the final whistle.
As part of the BIG3's own in-app vertical, users and FIREBALL3 fans can compete against the numbers and enhance their viewing experience. Additional terms of the agreement include commercial spots, on-court and courtside branding, in-app promos for BIG3 fans, and more.
"We are very excited for this partnership. What PrizePicks is doing for the fantasy and sports entertainment industry is very similar to what the BIG3 is working towards. This partnership is a mutually beneficial relationship with the primary goal of giving fans the best experience possible. Together, we are changing the sports entertainment industry for the better," Justin Williams, CMO of BIG3, said.
"BIG3 is the perfect partner to mutually expand our fan bases as it appeals to both the mainstream basketball fan as well as the more casual fan who might be attracted by the familiar names or innovative game play. We've both recognized that the basketball, hip-hop and fantasy sports communities share common entertainment interests, which opens countless crossover opportunities," PrizePicks Co-Founder and CEO Adam Wexler said.