Hawks Talon GC Hosts Twitch Steam with Lil Eazzyy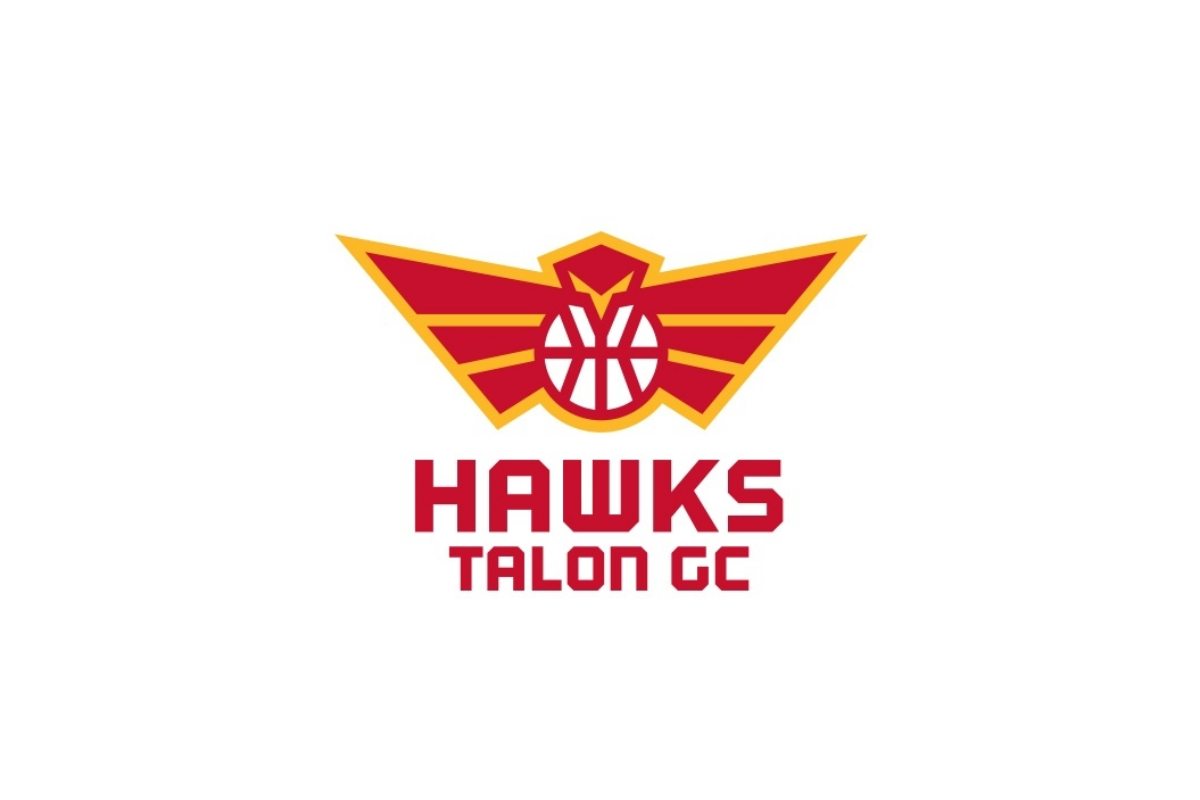 Hawks Talon's Wes Acuff and KEL (Mykel Wilson) Played NBA 2K21 with the Chicago Rapper as part of Talon Takeover
Hawks Talon GC, the official NBA 2K League affiliate of the Atlanta Hawks, hosted a special livestream on the team's official Twitch channel as part of a recently-announced content series called Talon Takeover. As part of the stream, Hawks Talon's Team Manager and Head Coach Wesley Acuff as well as the team's guard KEL (Mykel Wilson) were joined by Chicago rapper Lil Eazzyy. Lil Eazzyy is known for sporting an ironclad flow, razor sharp wordplay, spellbinding storytelling, and no shortage of ambition. He motivates by unleashing unapologetic, unfiltered and undeniable truth.
"It was great to continue our Talon Takeover series with Lil Eazzyy and KEL," said Acuff. "Lil Eazzyy's music has been inspiring and having an opportunity to learn more about him was a great experience for our fans. Lil Eazzyy showed us his skills on the sticks, and we had some fun in tonight's games online."
As part of the stream, they discussed his background, his new music as well as his love for basketball and video games.
"Video games have always been my outlet," said Lil Eazzyy. "I've been a 2K fan for as long as I can remember, so thank you for allowing me to be a part of this takeover."
Throughout 2020, Lil Eazzyy picked up even more steam via "Listen Up," "Letter To Tracy," and "Yerk Attack." He also posted freestyles on Instagram and hit the studio daily. Around the time of his high school graduation, a freestyled snippet of "Onna Come Up" exploded to the tune of 155K views. Meeting fan demand head-on, he finished the track, and it would be touted in video montages by top Fortnite players such as Chronic Hazard, Cultures, Yusa, Keeny, Fakeify, and more. It scaled the Spotify US Viral Chart, breaking him into Rolling Stone's Breakthrough 25 Chart and into the Spotify Top 25 while claiming real estate on playlists, including RapCaviar, Most Necessary, and more. Reaching 1 million streams per week in September 2020, it cracked 7.1 million Spotify streams by October. Racking up 15 million streams in under six months and receiving looks from RapCaviar, HipHopDX, and more, Lil Eazzyy infuses intensity into a viscerally versatile signature style on a series of singles for his 2020 Underrated EP.
Evil Geniuses and Thunderpick Expand Partnership with Sponsorship of Dota 2 Team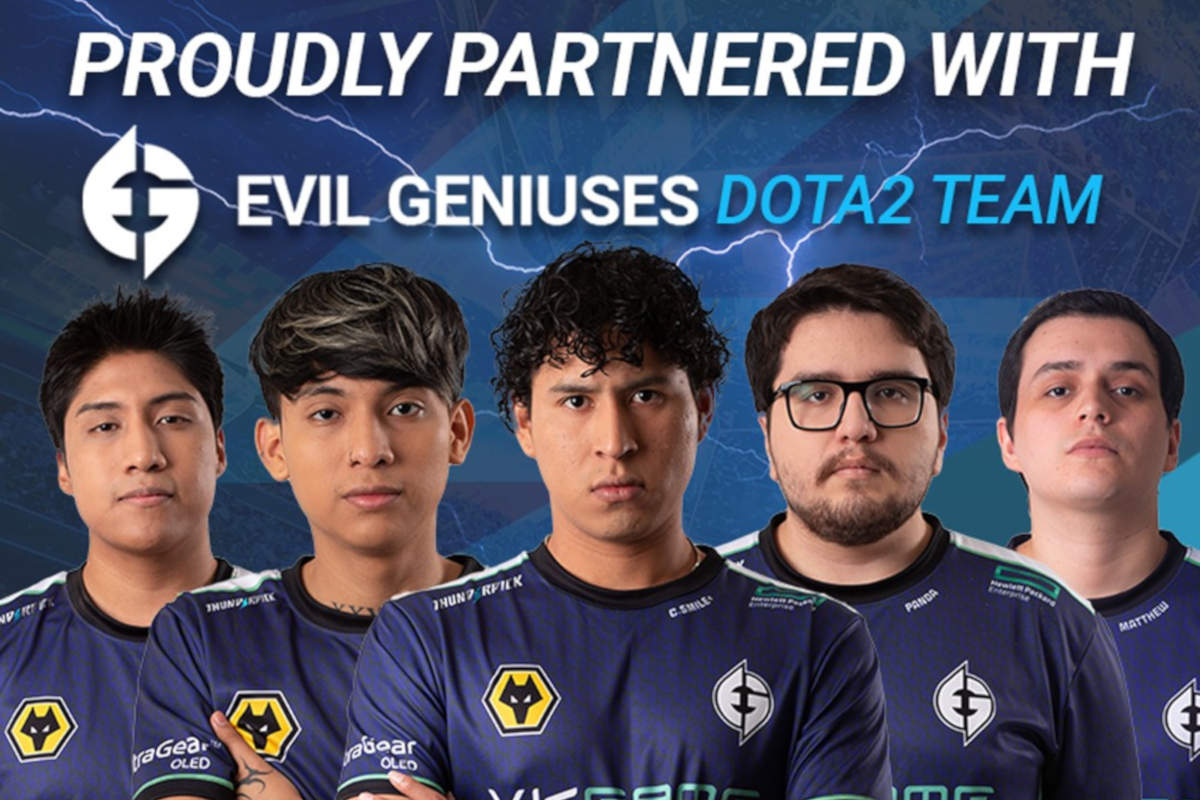 Today, Evil Geniuses, a leading global entertainment and eSports organization, announced an expansion of its partnership with Thunderpick, the leading online crypto betting platform made by eSports fans for eSports fans. With this expansion, Thunderpick signs on as a partner of the Evil Geniuses' Dota 2 team, reflecting Thunderpick's continued investment in supporting the global growth of eSports.
Evil Geniuses' current Dota 2 roster joined the team in late-2022 following The International 11 and is composed of players previously from other top Dota 2 teams in South America. The establishment of this team marked Evil Geniuses' first foray into South American eSports as the team and its staffers come from various countries in South America.
The Evil Geniuses Dota team has accomplished great results so far in 2023, including:
First Place – DPC SA 2023 Tour #3: Division 1
Fourth Place – ESL One Berlin Major 2023
The first South American team to finish in the top four at a Dota 2 Major tournament during the DPC circuit.
"We've been so happy with Thunderpick as our presenting partner on the Counterstrike side and are thrilled to harness this support for our Dota 2 team," the Head of Global Partnerships for Evil Geniuses, Leonard Edwards, said. "This collaboration has been mission-aligned from the start to bring eSports experiences to wider audiences and support players. Its expansion reflects the continued shared vision and investment from both our organizations to advance the success of eSports on a global scale."
"Being a part of Evil Geniuses' eSports journey has been incredibly rewarding and we're ready to take our partnership to the next level and help drive the growth of eSports around the world," the Head of Strategy for Thunderpick, Kelly Sanders, said. "We're excited to extend our support to this team's pursuit of excellence in the competitive world of Dota 2, investing not only in the players, but also in the fans whose passion for eSports fuels our own."
In celebration of this partnership, players and fans can look forward to exclusive team content, fan experiences and so much more as the team gets ready for The International 12 Dota 2 world championship this October.
To learn more about Evil Geniuses, visit http:// EvilGeniuses.gg. For more information on Thunderpick, visit http:// Thunderpick.io.
SIS Launches eSports Products with Betsafe in Colorado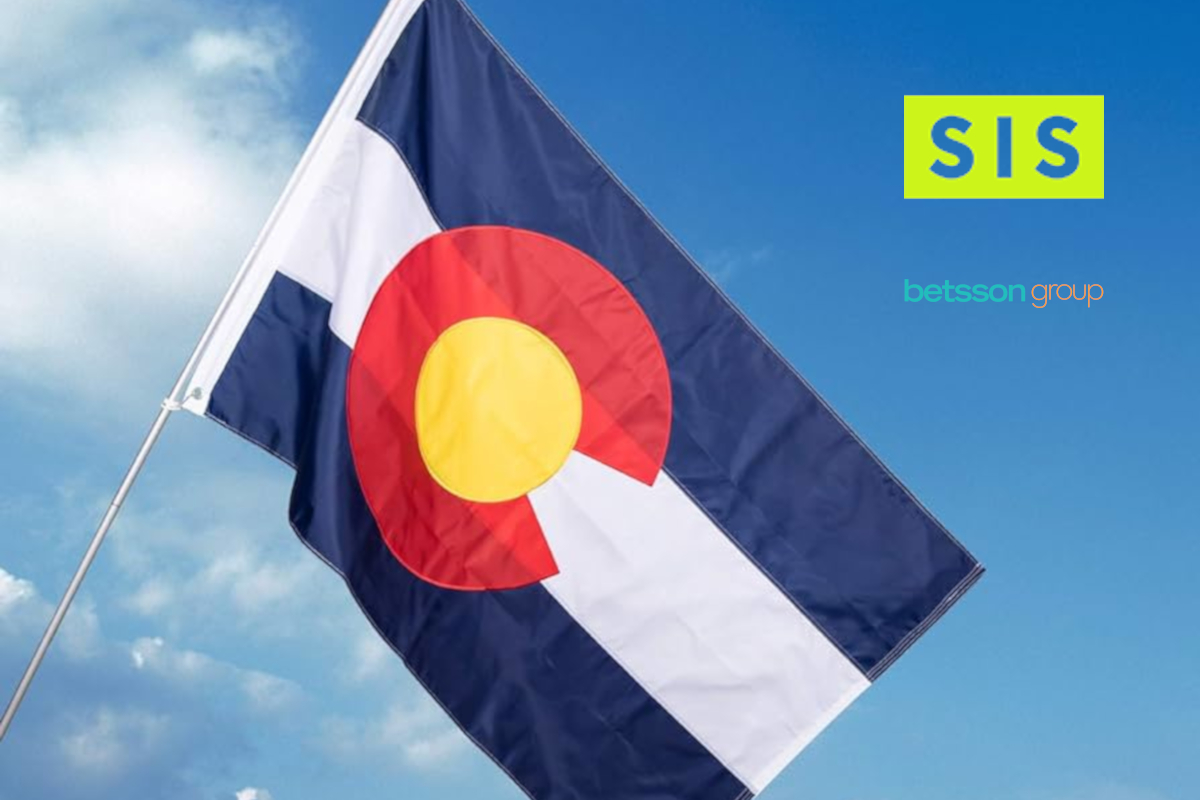 SIS Content Services, part of SIS (Sports Information Services) Group, the leading global multi-content supplier of 24/7 live betting services, has launched its H2H Global Gaming League product on the Betsafe Colorado mobile sportsbook app with round-the-clock esoccer and ebasketball competitive gaming events.
SIS' non-tournament eSports product provides a full end-to-end solution with integrity at its core and is proven to deliver superior margins around the clock, adding as much as 10% in value to sportsbooks.
Colorado has proven to be a high-performing state in the United States, generating over US$12.8 billion in sports betting wagers since legalization in May 2020, resulting in over $850 million in gross sports betting revenue.
SIS' eSports products are currently live in New Jersey and Colorado and this latest launch with Betsafe, Betsson Group's Colorado-facing brand, enhances SIS' reputation as a leading supplier in the eSports betting space, widening the audience that can engage with its content.
The highly competitive games are produced entirely in-house from SIS' self-contained gaming studios based in the United Kingdom. SIS' eSports competitive gaming products feature ultra-low (sub-second) latency live streaming, visible ESIC-trained integrity referees for every game, live caster commentary and on-screen graphics with unique betting prompts to maximize engagement.
"We have enjoyed a great partnership with SIS and to bring esoccer and ebasketball to the Betsafe audience in Colorado is another big step in our relationship as we deliver more content that will drive engagement and enhance the overall betting experience for our bettors," the Head of Sportsbook for Betsson US, David Senior, said.
"Our comprehensive competitive gaming products elevate the eSports betting experience and we are thrilled to bring our content to more bettors in Colorado," the Vice-President for SIS Content Services, Michele Fischer, said. "This launch contributes to SIS' expanding footprint in the United States market."
"We are pleased to see the growth of our eSports product with this latest launch in Colorado," the Chief Executive for SIS and President for SIS Content Services, Richard Ames, said. "We continue to make steady progress in North America and this latest deal showcases our ability to provide bettors with engaging content and further enhances our relationship with our valued long-term partner, Betsson Group."
The Esports Awards Reveals Pro & On-Air Talent Finalists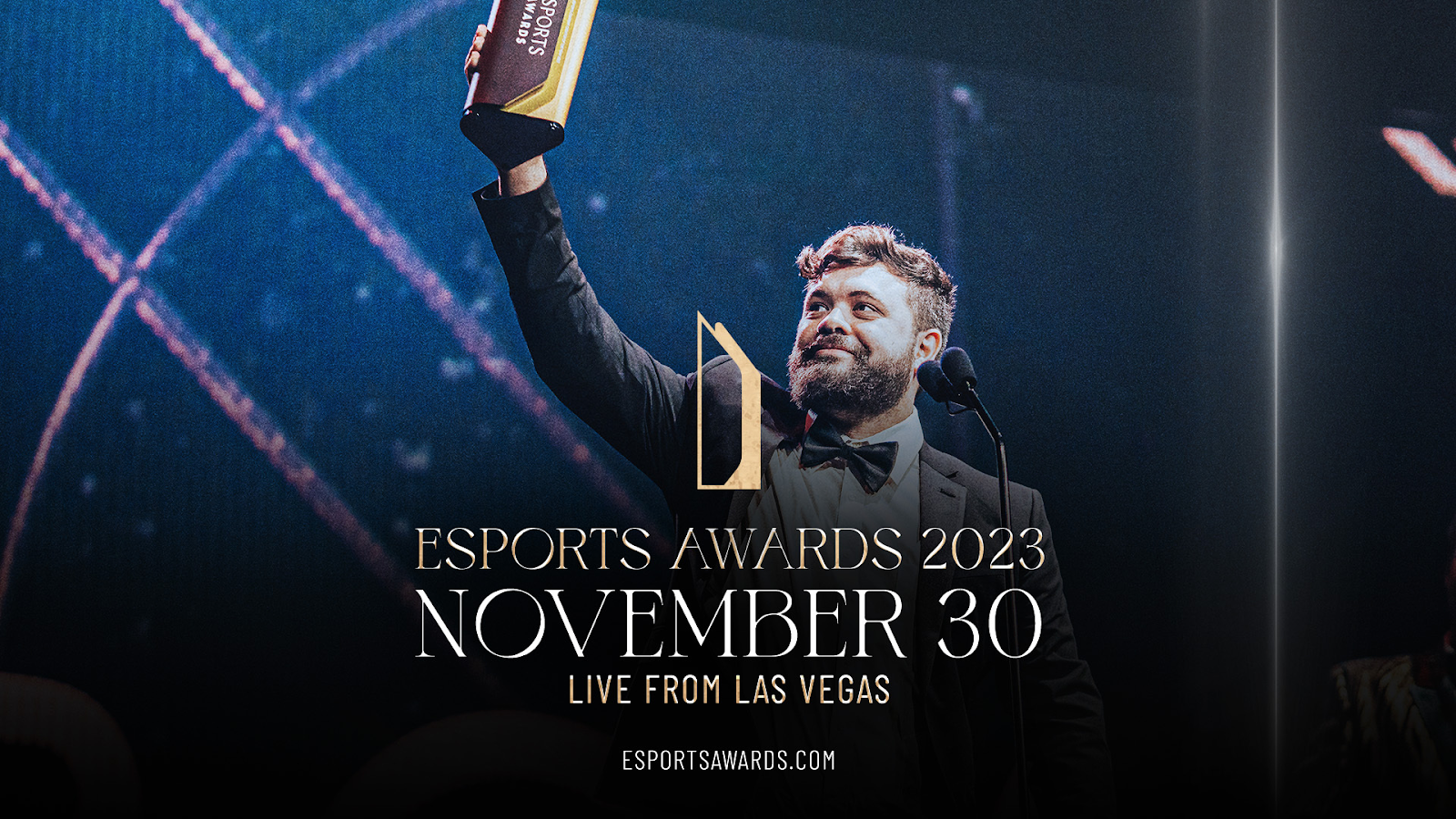 The Esports Awards, the most prestigious night in the esports calendar, is excited to unveil the finalists for this year's Pro, On-Air Talent, and Journalism categories which include the likes of Fnatic, Amjad "AngryBird" Al-Shalabi, and Yinsu Collins with voting now live. This year's Esports Awards, taking place across the 29th and 30th of November, will be hosted by the most innovative and technologically advanced nightclub in Las Vegas, Zouk.
The finalists were announced live across the Esports Awards broadcast platforms, including their Twitch.tv channel by American Esports Host Daniel "dGon" Gonzales, Rocket League Caster and Content Creator Elyse "Herculyse" Herrera, Esports Caster Phil "EEVisu" Visu, and Esports Hosting royalty James "Dash" Patterson.
The Esports Awards will also host PWR UP Las Vegas, held at the luxurious Resorts World Las Vegas. PWR UP Las Vegas is the ultimate esports, tech, and gaming conference. Headlining the event is the groundbreaking Esports Awards Open, a golf tournament blending networking and entertainment with top-tier industry executives and celebrities. PWR UP Las Vegas promises to be an electrifying event that defines the future of esports, tech and gaming, powering up passion within the industry.
The full Pro, On-Air Talent and Journalism finalists are as follows:
Pro
Esports Team of the Year
Team Vitality – CS:GO
Team Vitality – Rocket League
Fnatic – VALORANT
Evil Geniuses – VALORANT
New York Subliners – Call of Duty
JD Gaming – League of Legends
w7m Esports – Rainbow Six Siege
Echo – ML:BB
Gaimin Gladiators – DOTA
TSM – Apex Legends
Esports Organisation of the Year
Team Vitality
LOUD
Team Liquid
G2 Esports
Gen.G Esports
Karmine Corp
Moist Esports
100 Thieves
Optic Gaming
NAVI
NRG
Esports Coach of the Year
Danny "Zonic" Sørensen
Victor "Ferra" Francal
Christine "Potter" Chi
Ehsan "DREAL" Javed
Igor "igoorctg" Santos
Renzo "Renzo" Oemrawsingh
Jan "Swani" Müller
Aske "Cy-" Larsen
Yoon "Homme" Sung-young
Esports Breakthrough Player of the Year
Alexis "Zen" Bernier
Max "Demon1" Mazanov
Thomas "Scrappy" Ernst
Kim "D0NGHAK" Min-sung
Kim "Peyz" Su-hwan
Anders "Vejrgang" Vejrgang
Martin "Yike" Sundelin
Esports PC Player of the Year
Nikola "NiKo" Kovač
Cho "Maru" Seong-ju
Mathieu "ZywOo" Herbaut
Quinn "Quinn" Callahan
Nemanja "Hunter" Kovač
Zhuo "Knight" Ding
Emir "Alfajer" Beder
Max "Demon1" Mazanov
Phillip "ImperialHal" Dosen
Jung "Chovy" Ji-hun
Esports Controller Player of the Year
Alexis "Zen" Bernier
Paco "HyDra" Rusiewiez
Zain "Zain" Naghmi
Matthew "KiSMET" Tinsley
Mashita "acola" Hayato
Amjad "AngryBird" Al-Shalabi
Finlay "Rise" Ferguson
Jack "ApparentlyJack" Benton
Arslan "Arslan Ash" Siddique
Phillip "ImperialHal" Dosen
Esports Mobile Player of the Year
Mohamed "Mohamed Light" Tarek
Frederic "Bennyqt" Gonzales
Gaku "Gaku" Mukai
Erik "Joker" Granström
Burenbayar "TOP" Altangerel
Tensai "Tensai"
Peng "Fly" Yunfei
On-Air Talent
Esports Colour Caster of the Year
Marc "Caedrel" Robert Lamont
Dan "Gaskin" Gaskin
Josh "Sideshow" Wilkinson
John "JohnnyBoi_i" MacDonald
Mohan "Launders" Govindasamy
Thomas "Chance" Ashworth
Ioannis "Fogged" Loucas
Dominik "Lacoste" Stipić
Chad "Spunj" Burchill
Michael "Hypoc" Robins
Esports Desk Analyst of the Year
Mimi "aEvilCat" Wermcrantz
Tyler "Tbates" Bates
Barento "Raz" Mohammed
Alyssa "Allycxt" Parker
Anthony "NAMELESS" Wheeler
Mira "Ephey" Riad
Alex "Mauisnake" Ellenberg
Kale "Genome" Morton
Mathieu "Maniac" Quiquerez
Esports Host of the Year
Alex "GoldenBoy" Mendez
Eefje "Sjokz" Depoortere
Freya "Freya" Spiers
Sean "Stax" Stackhouse
Caleb "WavePunk" Simmons
Yinsu "Yinsu" Collins
Chris Puckett
Jorien "Sheever" van der Heijden
Lottie Van-Praag
Ana Xisdê
James "Dash" Patterson
Esports Play by Play Caster of the Year
Steven "Tasty Steve" Scott
Alex "Machine" Richardson
Brennon "Bren" Hook
Mark "Onset" Hatcher
Conner "Scrawny" Girvan
Brandon Smith
Callum "Shogun" Keir
Clayton "Captain Flowers" Raines
Mitch "Uber" Leslie
Bruno "BrunoClash" Veiga Lopes
Miles Ross
Lauren "Pansy" Scott
Esports Journalist of the Year
Richard Lewis
Dominic Sacco
Kevin Hitt
Alexander Lee
James Fudge
Mikhail Klimentov
Antonio Yuste
Cecilia D'Anastasio
Alejandro Gomis
"I'm continually awestruck by the incredible talent present in the esports industry. It's an absolute joy to gather everyone and create a space where we can acknowledge, celebrate, and foster growth. I'm eagerly anticipating the upcoming night of fun and camaraderie we'll share in Las Vegas this November." Michael Ashford, CEO, Esports Awards
The Esports Awards 2023 campaign key dates:
13th – 20th November: Turbo voting period–votes are worth double
20th November: Voting closes on all categories but 3
25th November: Voting closes for Esports PC Player, Esports Organisation and Esports Team of the Year
27th & 28th November: Inaugural Scholars
29th & 30th November: Esports Awards 2023
The 2023 Esports Awards is brought to you in partnership with Xfinity, Oakley, Amazon Music, Sizzle Creative, and 5GRV.