ENJOY 8 HOURS OF ONLINE NETWORKING BETWEEN 23-24 JUNE AT SPORTS BETTING & CASINO SUMMIT NORTH AMERICA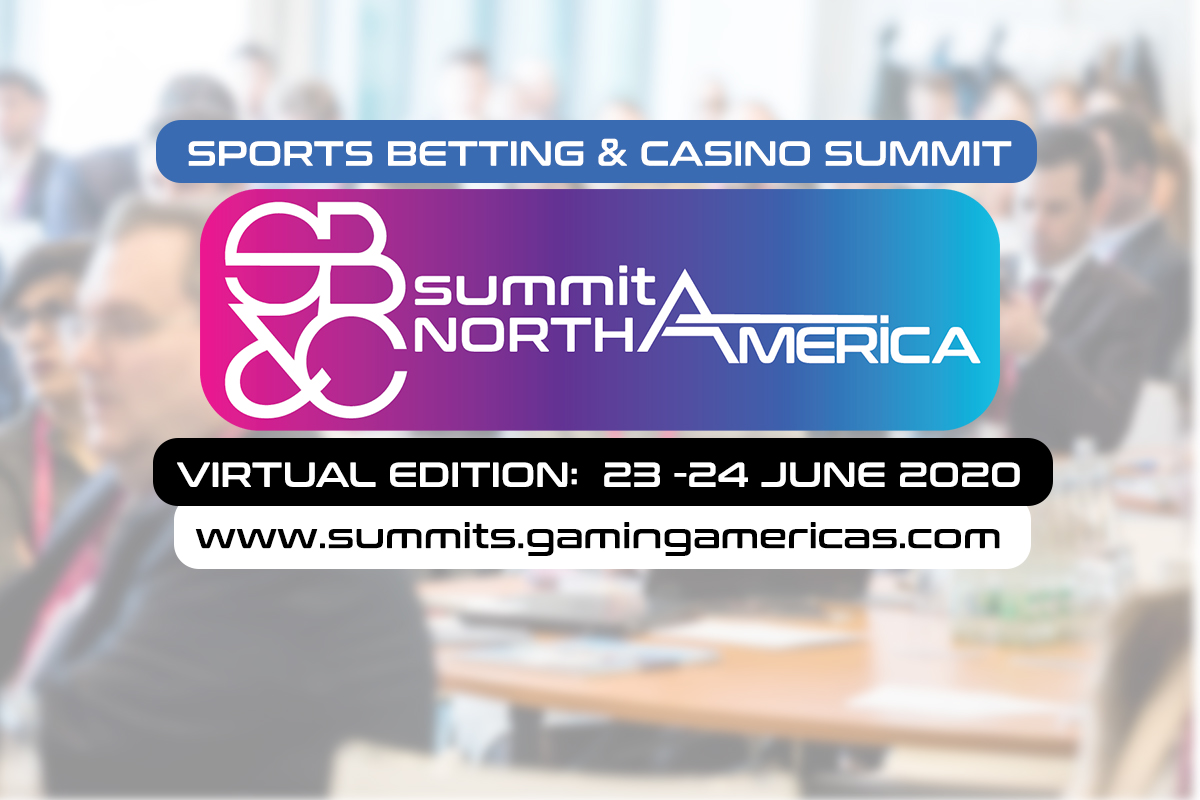 The top industry companies have all confirmed their interest to join the Sports Betting & Casino Summit North America (Virtual Conference), which will open its virtual doors between 23-24 June, and you have the opportunity to meet them all!
We have just enabled +8 hours of networking during which you can have one on one meetings with attending participants. The free networking sessions are held between 8:00 – 12:00 AM (EDT – New York Timezone) on both day and give you the opportunity to create new contacts and possibly tie new deals and not miss out on the education, which starts at 12:00 AM (EDT – New York Timezone).
Here are some of the attending companies:
FanDuel Group, National Football League (NFL), Saiber LLC, MELCHERS LAW, Princeton Public Affairs Group, William Hill US, Roar Digital, SG Digital's Don Best Sports group, Wallach Legal LLC, VIXIO GamblingCompliance, Intralot Inc/US, Pivot Sports Group, Penn Interactive, SeventySix Capital, Westgate LV Resort & Casino, Fifth Street Gaming, Downtown Grand Hotel & Casino, U.S. Integrity, Bet.Works, Esports Entertainment Group, FSB, Champion Sports, Oddin.gg, Incentive Games, DS Virtual Gaming, NSoft, Golden Race, Dr. Mintas Consulting, Slane Advisory, Chalkline Sports, Evenbet Gaming, A GAME ABOVE ApS, Gaming Laboratories International, iGaming Academy, G4 (Global Gambling Guidance Group), HIPTHER Agency, Foley & Quigley PLC, Hard Rock International, Score Media and Gaming Inc, Dickinson Wright, Focus Gaming News, National Council on Problem Gambling, GVC, EPIC Risk Managment, Gamban, Clairvest Group, DRIVE by DraftKings, OneTeam Partners LLC, Barstool Sport, Sharp Alpha Advisors, Fantasy Sports Interactive, DraftKings, Scientific Games, Certegy Payment Solutions and more.
The virtual seats are limited, so hurry and register now to secure your seat(s)!
Do not miss this unique opportunity to attend a virtual conference that gathers all North American gaming industry experts for 2 days of discussions and networking. Register your seat now!
SAGSE Latam in Buenos Aires to feature 47 conferences, 300 brands, new segment for the affiliate market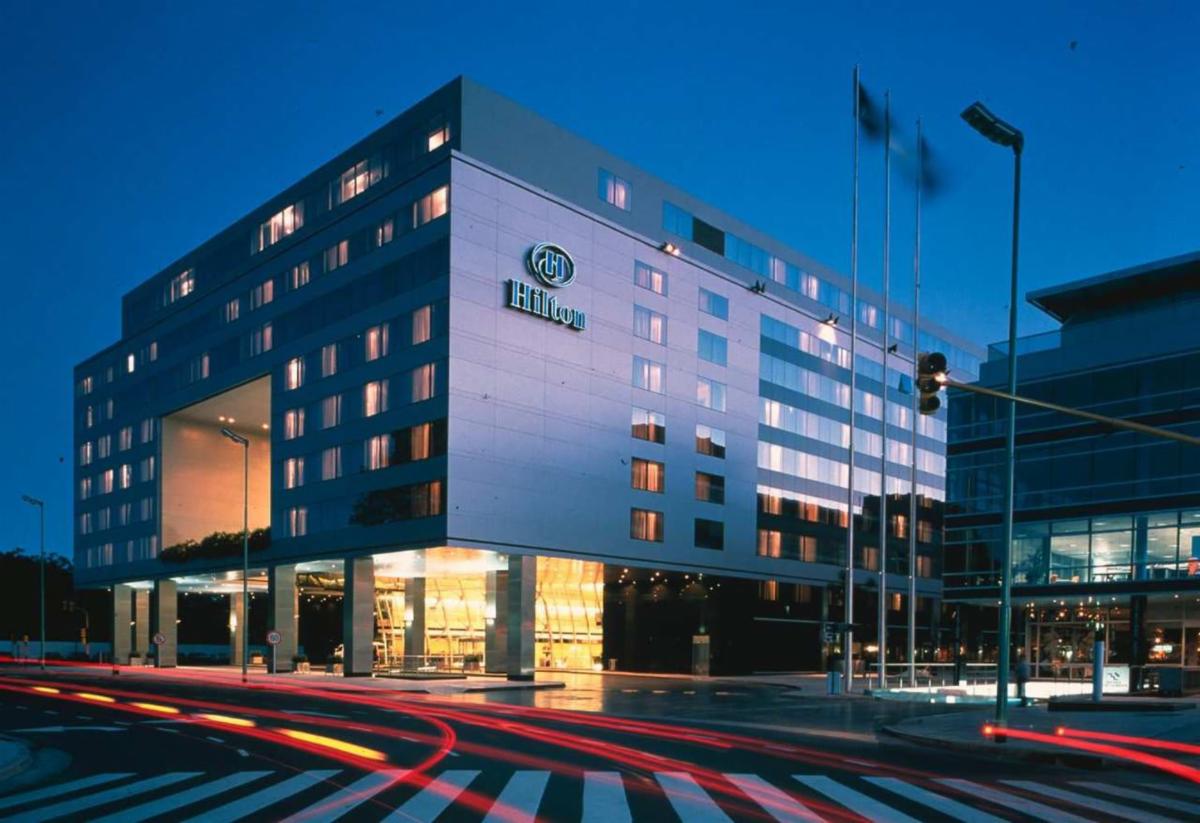 The gambling industry is preparing for the upcoming 31st edition of the SAGSE Latam international exhibition, which will take place on April 19th and 20th at the Hilton Buenos Aires Hotel and Convention Center. Closed and exclusive event for operators, regulators and sponsors. With just one week to go, leading companies in the sector are finalizing the details to present their latest innovations and technological solutions at this key event for the industry.
During the two-day fair, attendees will have the opportunity to meet the main players in the Latin American gambling market and discover the most outstanding trends and business opportunities. In addition, on the second day of the fair, April 20th, the SAGSE Acquisition affiliate event will take place simultaneously, a unique opportunity for affiliates in the sector to establish business relationships and share experiences and knowledge.
Regarding the fair program, this year it will feature a wide variety of expert conferences and panels addressing key topics such as gambling regulation in Latin America, technology applied to the industry, or digital marketing, among others.
SAGSE Latam is a unique opportunity to learn about the latest trends and solutions in the gambling industry and establish high-level contacts in Latin America.
SuzoHapp Highlights Sports Betting at OIGA
SuzoHapp is participating in this year's Oklahoma Indian Gaming Association Tradeshow which kicked off yesterday in Tulsa, Oklahoma.
This is SuzoHapp's first time returning to the show since the beginning of the pandemic. This year, the company is highlighting its comprehensive suite of sports betting terminals.
Over the past year, SuzoHapp launched its complete sports betting ecosystem to help sports books make a seamless transition to the retail space.
With over 60 years of experience in the gaming, amusement and sports betting industries, SuzoHapp has been working to help ease the burden of hardware by offering a self-service ecosystem to support the entire life cycle of a bet.
The sports betting ecosystem is designed so that whether at the bar, behind the counter or on the sports book floor, customers can place their bets how they want, where they want, with minimal impact to operations.
"We've learned from sports betting in Europe that, in retail settings, over 70 percent of revenue comes from in-game bets," said Todd Sims, vice president of sales America.
"As the Americas emerge as a new sports betting supercentre, we recognised that there was a need for terminals designed to not only facilitate those in-game bets but draw customers in to be excited about the experience.
"We designed our SBT-500 tabletop unit for those environments and along with the rest of our ecosystem, allow smaller operators to add sports betting to their offering with a minimal footprint and labour requirement and maximum return value."
BMM Testlabs and BIG Cyber Will Attend the OIGA Conference and Tradeshow in Oklahoma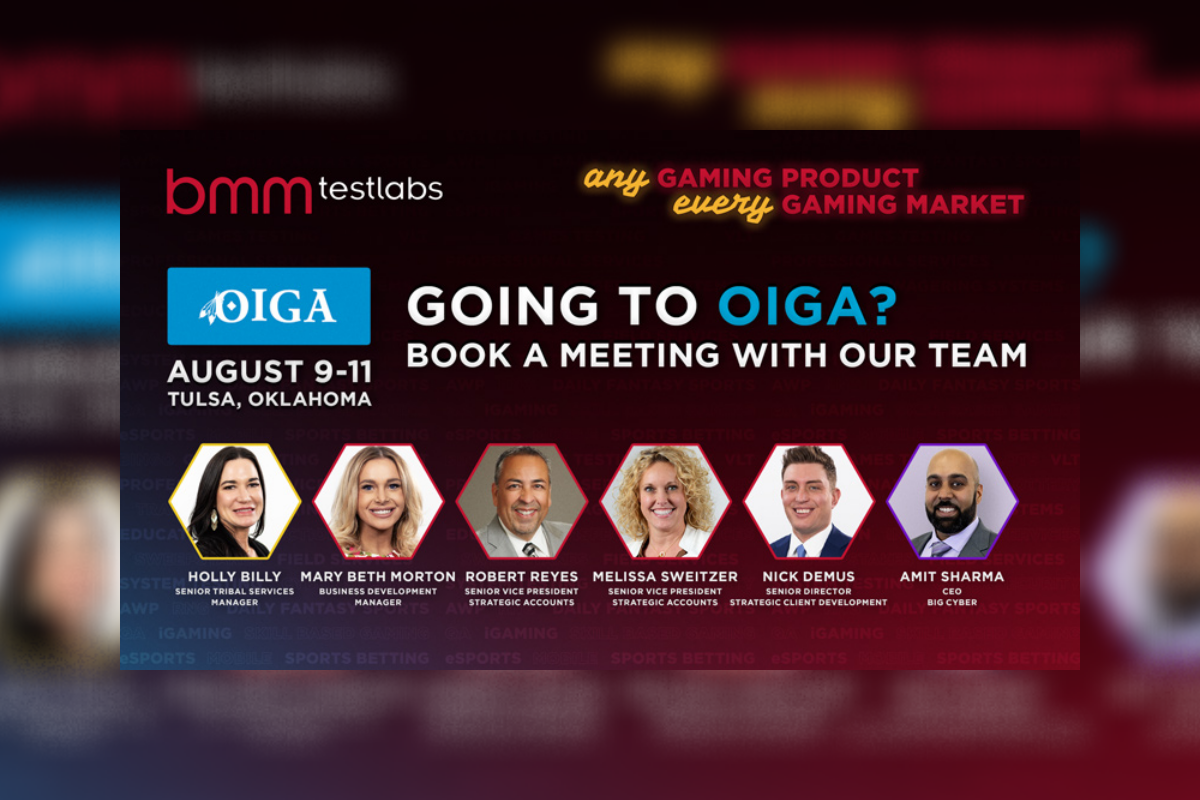 BMM Testlabs, the world's original gaming test lab and product certification consultancy, is pleased to attend the 27th annual Oklahoma Indian Gaming Association (OIGA) conference and trade show in Tulsa, Oklahoma between August 9-11, 2022.
Holly Billy, Senior Tribal Services Manager, BMM Testlabs, commented, "BMM's Tribal services team is committed to meeting and understanding Tribal needs within the gaming industry. We are looking forward to reuniting with our trusted partners and friends at the OIGA conference and trade show, as well as establishing new relationships."
BIG Cyber, a BMM Innovation Group (BIG) Tech company, will also attend the OIGA conference and trade show. BIG Cyber is the Managed Security Service Provider (MSSP) for the Gaming industry, providing cybersecurity services for a variety of gaming technology.
Amit Sharma, CEO, BIG Tech, stated, "BIG Cyber is proud to be a sponsor of the OIGA golf tournament on August 9, 2022. All net proceeds of the event go to the John Marley Scholarship Fund, which provides educational opportunities for OIGA member employees and their families. We are looking forward to discussing our cyber safety services throughout the week at the OIGA conference, tradeshow, and golf tournament."