What sportsbook operators can do to better their odds with customer experience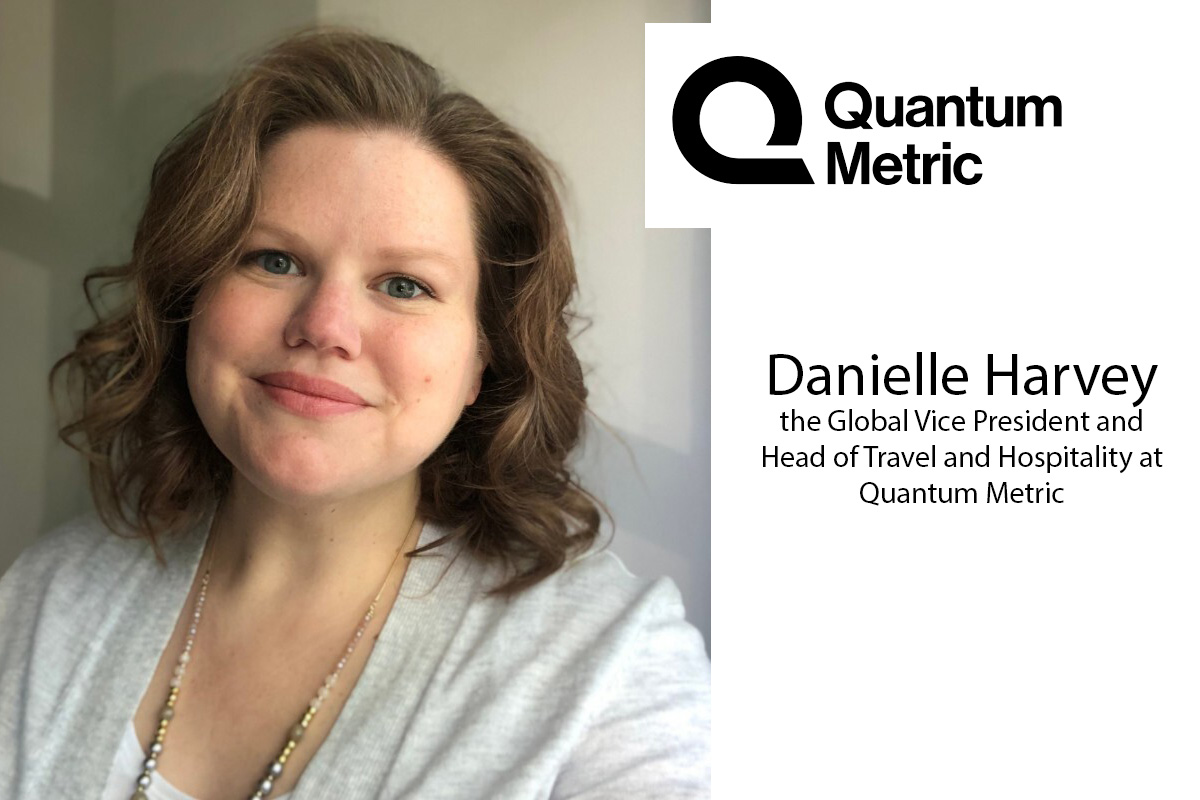 We sat down with, Danielle Harvey, the Global Vice President and Head of Travel and Hospitality at Quantum Metric, to discuss why sportsbook operators need to level up their online presence as mobile sports betting reaches new states.
As mobile sports betting becomes legal in more states, how do you see the market evolving, and what role does Quantum Metric play in helping sportsbook operators adapt to these changes?
As more states allow online sports betting, sportsbook operators will have to better prepare for the significant increases in the size of their potential market. There will be more changes in player behavior, given there are huge differences geographically in how bets are placed, and an increase in operators competing for a share of these new markets. In response, operators should specifically pay attention to behavior around promotions, as this is the biggest point of friction amongst new users as well as the easiest way to attract new players.
Personalization will also be pivotal in bringing new users to the platform. Rather than trying to optimize the happy path for the customer, operators are starting to think about how they use data to surface the content the user wants in the way they want to access it. This will be particularly important as new markets open in different states. Sportsbook operators need to act quickly on customer signals and make changes at the market level to improve the experience for those specific customers.
As the market expands there will be more state-specific regulations that will present significant challenges for operators. From varying deposit procedures and identification verifications to betting limitations, these differences can lead to disparate user experiences within the same platform across state lines. Quantum Metric is adept at aiding operators in fine-tuning these state-specific experiences, thereby reducing the costs and impacts of compliance on player conversion rates. By comparing friction points across states, Quantum Metric equips operators with actionable insights to streamline regulatory adherence while maintaining a user-centric focus.
Given Quantum Metric's expertise in digital analytics, can you shed light on the most common challenges sportsbook operators face in delivering a seamless online experience to their users?
Promotions are where we see the most friction, especially when looking at new users there is a lot of confusion around free bets, and we see this with bet selection on top of post-bet around cash-out.  Registration is also a huge focus when opening a new market, especially during big events like the annual Super Bowl.
For returning users, the most common challenge faced by operators is personalization. We are seeing a change in behavior and a shift in the customer wanting to create their own multi-level bet and have the operator return the odds for this in a responsive way.
Understanding the sports that individual bettors, as well as new markets are mostly interested in, can be a challenge too. Sports betting sites can seem very complex to new users and helping users access the content and bets that they're interested in will be critical. Ultimately, we are seeing operators use digital analytics to understand this and then optimize their experience accordingly. However, while personalization is still being refined, allowing the customer to configure their experience themselves could give operators the edge in the interim.
With numerous sportsbook operators entering the market, how crucial is it for brands to level up their online presence to maintain a competitive edge, and how does Quantum Metric assist in achieving this?
Having a robust online presence couldn't be more crucial as we're starting to see regular sports bettors have accounts with around five operators. Quantum Metric helps level up the online presence of operators and ensure they maintain a competitive edge by capturing 100% of player experiences, allowing companies to see the issues that are impacting customers and in return, actually intervene when users are experiencing this friction.
There is no time to waste when it comes to online betting as customers won't wait for a sportsbook to resolve the issue as timely sporting events often prevent gamblers from coming back the next day to place their bets. This is particularly important when it comes to in-play betting, so having an early warning system across the entire web and app experience will be crucial for retaining customers.
Quantum Metric is well established within customer service teams of operators since we allow agents to quickly understand the issues customers face. This not only allows companies to address customer queries quicker than they could have previously, but it also allows operators to focus on the issues that are driving users to the contact center.
How does Quantum Metric's platform provide insights into user behavior, and why is this data invaluable for sportsbook operators looking to optimize their online platforms?
Quantum Metric's 100% capture of user sessions and the depth of capture from OOTB metrics, events and errors alone allow companies to pinpoint issues that are impacting the customer experience in real-time.
Essentially, Quantum Metric has found that teams have very little visibility of the player on apps than from other tools. With the recent introduction of data enrichment, Quantum Metric can supplement our data with data from other sources which can let operators see the issues hurting the player experience through the lens of player tiers.
Since we know customers are likely to have accounts with multiple operators and will need to complete their transaction quickly, real time alerting is incredibly valuable, and Quantum Metric is being used as an early warning system for issues that are impacting customer experience. Quantum Metric can also connect players with CS teams when they are experiencing friction on key flows like deposit, registration or bet placement by triggering the launch of live chat based on signals observed. Similarly, we can surface VOC surveys to get feedback when users encounter friction which can allow operators to marry up the qualitative and quantitative datasets.
Quantum Metric has collaborated with major sportsbook brands. Can you share some success stories or key learnings from these partnerships that highlight the importance of a robust online presence?
Quantum Metric has been hugely valuable in identifying issues with API performance, particularly where API failures prevented bets from being placed. Our 100% capture has allowed sportsbook operators to confidently and quickly resolve problems that are impacting a niche cohort of users, which would otherwise be very difficult to spot when looking at overall bet placement or continuation rates.
We've also been adopted by the customer service teams of the operators to revamp customer experiences and resolve issues around key flows such as registration, KYC, promotions, deposits and withdrawals. As a result, our services to sportsbook operators have seen quicker resolutions for customers and increased user retention.
One notable success story involved a long-running spinner impacting deposits in a particular region for an operator Quantum Metric works with. By pointing out the error and by making the small change, the sportsbook operator was able to increase page conversion by 5% and reduce friction by 74% on the deposits page.
One success story involves BetVictor, one of Europe's leading online gaming companies. Through our ongoing relationship, we helped the company optimize the bet slip experience and improve its customer feedback rate by providing data-driven insights. As a result of having increased visibility into its customer data, BetVictor saw session engagement rates rise rapidly and its bet slip funnel specifically saw a 3% increase in its conversion rates.
Looking ahead, what trends or innovations do you foresee in the mobile sports betting industry, and how is Quantum Metric positioning itself to support sportsbook operators in navigating these future developments?
A trend we have seen is around operators moving towards a place where the customer can create the exact bet they have in mind and where the operator can serve responsive odds. There has also been a rise in micro-betting for mobile, where players make rapid-fire, small bets during live games on changing lines and odds. As a result, Quantum Metric is ready to support operators with real-time analytics on live games and glean insights of this high-engagement betting style compared to traditional pregame betting.
Exclusive Q&A w/ Gary Denham, founder and CEO of Wamba Technologies and Gamer's Oasis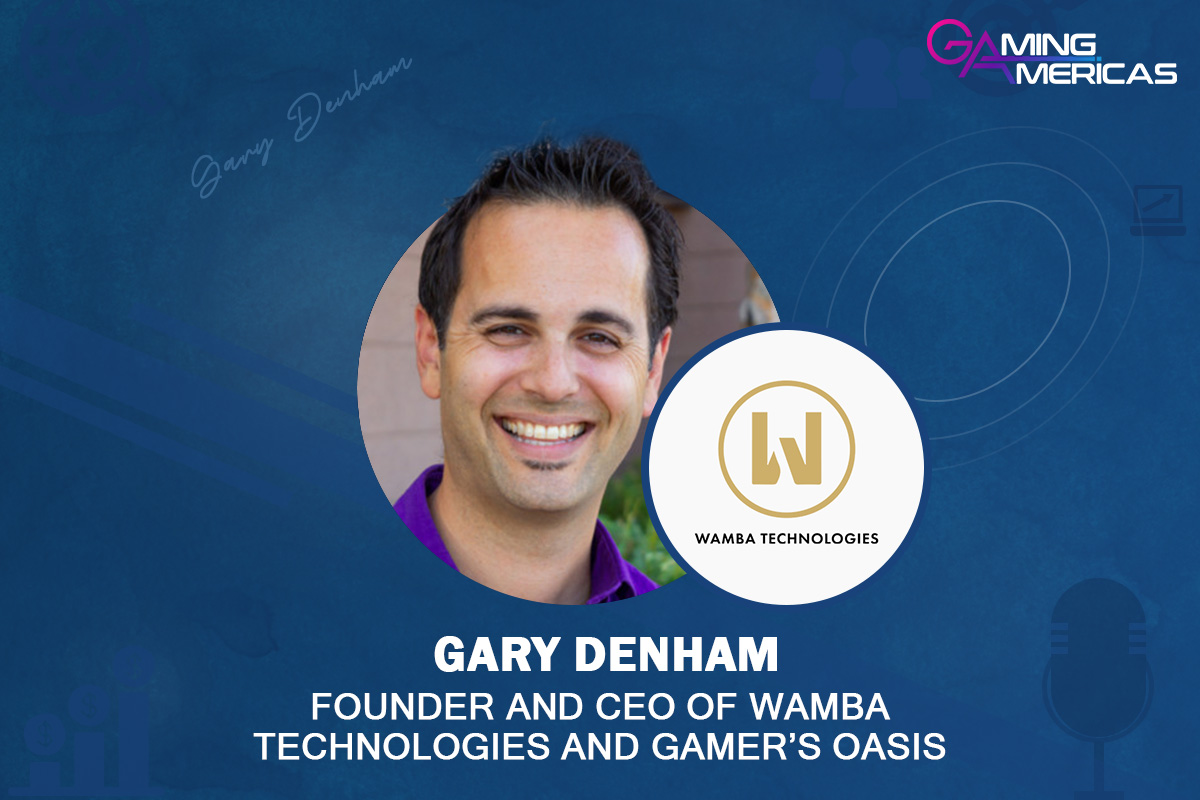 Gary, as the CEO and founder of Wamba Technologies, can you shed some light on the inspiration behind developing the patented technology for "in-game wagering" in skill-based video games?
Right now there are approximately 500 million people around the world participating in Esports. These are people who are earning money by competing in video games. Unfortunately, the vast majority of these people are not competing online when money is involved because of the anonymity and the rampant cheating anonymity causes. Only the best are able to compete online and actually make money. Instead, the majority of gamers are traveling to physical locations and competing "in person" where opponents and skill levels can be verified. What's crazy to me is that down to every last man, woman, and child, these people DO compete against each other online for fun with the very same games that they are traveling to compete in for money. This shows us that these players desire to compete online, however they just don't have a safe, user-friendly option with which to do so. This very issue is what inspired us to build a product that will give users that online, "compete-from-my-own-home" experience that they are looking for where they can pay an entry fee online, compete, and win money right then and there.
What's surprising is that most real money online video game competitions are still operating on the honor system which has led to a lot of cheating. Warzone is a great example of this.  Activision had to ban over 100,000 players from Warzone in a single week and they were not even competing for money.  That was just the "for fun" play.  Simply put, the honor system doesn't work.  For me, the most prominent indicator of this is seeing a marketplace with 500 million users that can't seem to clear $2B in annual revenue going on 10 plus years now. That says a lot.
Our technology is called Gamers Oasis. It will allow gamers of all skill levels to compete against other players,  who are at their same skill level, right from their phones, where they pay an entry fee, compete, and win money back.  Gamers Oasis won't just be for professional players either.  Very  much to the contrary, the basic idea is that anybody, regardless of skill level, can join, compete, and have a fair and reasonable chance of winning large monetary prizes. Our platform will give beginners the opportunity to compete for thousands of dollars and actually have a reasonable chance of winning, opening up the industry to something that previously was only available to the best of the best, the professionals.
With your extensive experience in the Esports and gaming industry, how do you perceive the current revenue challenges despite the massive user base? What factors contribute to this disparity?
There are a number of reasons for this disparity. Before I answer, I want to point out that there is a comparable industry that has done phenomenally well and has not had to make any excuses for their revenue.  Online poker in the United States had a mere 2 million players and was generating $900M a year in the US in 2008.  That is compared to our Esports market with 500M players generating a mere $1.38B last year.  The global Esports market is 250 times larger than the US online poker market but only generated 50% more money than the poker market.  That isn't just a disparity.  That is a tragedy.  What is more of a tragedy though is I've been to several Esports conferences and most of the people I've seen seem to think they've accomplished something with these numbers.  They are hi-fiving and patting each other on the back with congratulations.  Maybe if more of their colleagues would be honest and just speak the truth, which is "hold up there cowboy.  These numbers suck.  Not only can we do better, but we must.  What's broken?", then maybe they'd have already taken this market to where it should be.  When it comes to players competing for money, developers need to start thinking like wagering entities rather than game development entities.  If they had done THAT over the past 10 years, this industry would be a $100B a year industry right now.  The good news is with what we are doing, with what FanDuel is doing, and with what others like us are working to do, I think the industry is beginning to find its way onto the right track to getting to where it can get to.
Originally, Esports consisted of single event competitions where players went to an event, paid an entry fee, competed, won their money, and that was it.  From the Asteroids world championship tournament in 1980 until 30+ years later, that was Esports! But around 10 years ago, the large developers tried to reinvent the wheel to facilitate online Esports. Rather than sticking with the model that had existed for 30+ years at that point, the model that was proven and that worked, they abruptly tried to make online Esports like an actual sports league, like basketball or football, where players would compete for a season to win prizes at the end of the season rather than at individual events. They were trying to build a model where the professionals played and then audiences watched, and they generated revenue from the audience.  While that can be a fine model in some circumstances, unfortunately, the reality is that this model is generating around $2.80 per participant, per year, through ad sales. That just doesn't compare to that poker model featuring player values at closer to $450 per year domestically and around $205 per player per year globally. In a market where 3 billion people play video games, we want to focus on total inclusion and try to include as many of those players as possible.  Whereas the current industry seems to be focused on creating viewers to watch "the best of the best", we want to create players in everybody.  You have to remember, every player is also a viewer.  Don't get me wrong, we will still be streaming everything and focusing on viewers as well, but that's kind of my point. Our model gets all the same viewers, but exponentially more players at an exponentially more valuable "per player" rate of revenue.
Online poker got it right by featuring hundreds or even thousands of events, every day, fully automated, available 24/7, where the host company charges a fee every time a player buys into a competition.  As a result of this model, online poker was generating around $450 per player per year in the United States as compared to the $2.80 per participant per year that the current Esports model is generating. In fact, a company by the name of Skillz followed a model similar to ours and, as a result, generated almost 25% of the global Esports revenue last year despite only having 0.8% of the players. That really says it all right there.  That is a terrific real world example of what I am saying.
After 10 years of trying this league-based model for online Esports, game developers need to finally admit that it's just not working.  They need to stand up, say "this failed, and that's ok.  We learned from it", and then get back to what we know has been proven. It is time to get back to the basics!  Back in 1980, when the game "Asteroids" held a world championship tournament, they had the same player turnout as the largest World Series of Poker event in history which happened this year in 2023. More than 10,000 players showed up, in person, from around the globe!  Single event tournaments where players pay an entry fee, compete, and can win money back right then and there is what players have always done and is what they want.  They don't want to have to wait 13 weeks to get paid at the end of a season. They don't want to be forced to travel to compete in a real money tournament. They want simplicity and instant results.  If developers will get back to that, utilizing today's technology to make it online, automated, and available 24/7, they will make exponentially more money and turn this industry around on its head.
How does the introduction of "in-game wagering" capabilities potentially revolutionize the profitability landscape for Esports?
It changes everything.  There is nothing else that comes remotely close to generating revenue like this model. If we can cause Esports to achieve comparable results as to online poker, and we can, then we are talking "per player per year" values skyrocketing to the $400 to $500 per year range.  Compared to modern successful games clocking in at between $5 – $15 per player per year from ad sales and in-game purchasing, or current Esports values of around $2.80 per participant per year, there's just no limit to the possibilities once this more profitable option becomes widespread.  When games begin realizing the massive difference in returns by adding this feature and having it properly monetized, they will be able to spend a significantly larger amount of money on things that ultimately lead to a better player experience; Customer service, quality control, more aggressive beta testing leading to less bugs on launch, anti-cheating countermeasures which are truly effective, etc.  When the difference is this significant, there may come a time where if a game does not feature this capability, it will be very difficult to compete with the quality of games which do due to all of the enhanced capabilities I just mentioned.
In your opinion, what are the ethical considerations when introducing wagering into skill-based video games, especially considering the diverse age demographics of players?
Wagering into skill-based video games has been done since 1980 when Asteroids had their first world championship and more than 10,000 players showed up to compete and hand their entry fees over. From that point in time until now, it has been available to all ages, though sometimes requiring parental consent for those under 16 or 18, depending on the region's laws.
But when speaking of ethics as it pertains to the diverse age demographics of players, I would have to suggest that ethics do not play a part where age is concerned.  Rather, ethics plays a part where skill level is concerned, regardless of age. To address this particular matter, the platform we are designing, "Gamers Oasis," will match up players based on their skill level to ensure that regardless of your experience you still have a fair and reasonable chance of earning money by competing with us.  Whether you are a phenomenal player or just plain out suck at your favorite game, it won't matter.  If we've done our job right, both players will have a fair chance of winning big money when competing on our platform.  If this is accomplished, then I think we are satisfying all ethical issues here.
To address any concerns with age, kids competing with Esports has been a staple of the sport since its inception.  In 2019, 16-year-old Kyle Giersdorf just won $3M competing in Fortnite.  I think that the morality of kids competing is something that each family needs to decide for themselves.  We live in a society of tech companies that have continuously and increasingly been imposing their vision of morality on the world around them. We want to make sure to stay away from that where this matter is concerned.  If you do not want your child to compete, we will have parental safeguards in place to ensure that your wishes are supported and respected.  And if you are ok with your child competing, well, we will accommodate that as well.
Esports has seen exponential growth in terms of viewership and participation in the past decade. How do you envision its trajectory in the next 5 years, especially in terms of revenue generation?
There is a lot of chaos where Esports is concerned and this has led to tremendous confusion. With our patent, we have an opportunity to seize a degree of control in this industry. Our desire is not to mold it to our beliefs, but rather to hold the industry true to what we have seen that it wants. Offering league and season based Esports play rather than the single event structure that players had become used to for over 30 years is a really good example of that. So, as we use our patent to get an automated system going where anyone, regardless of skill level, can sign up and enjoy the competition, we expect to see revenue generation going up exponentially throughout the industry as per player value increases alongside this exponential increase in user participation.
Lastly, could you share some insights on how Wamba Technologies plans to collaborate with game developers and Esports organizers to integrate and popularize the "in-game wagering" feature?
We patented the methodology of programming video games so that players could pay an entry fee, compete, and win money back over a computerized network.  While we absolutely will offer this "in-game wagering" feature, considering that there are presently around 500 million people who are competing with video games to try and win money in real life, it doesn't need popularization. I'd say it simply needs visibility.
We will be working with game developers and licensing our patent to them to ensure that more and more games offer this type of competition where players can pay an entry fee online, compete, and win money back. This will help create a degree of consistency across a wide range of games. We intend to eventually put together an advisory board consisting of representatives from the games offering this feature so that we can constantly have our finger on the pulse that is the lifeblood of this industry, the games themselves. We want to work with the developers to ensure that this industry gets to a point where the players are actually worth $400-$500 per player per year or more. Then, we can then focus on taking a significant portion of that money and putting it into things that will ultimately give gamers a better overall experience, things like R&D, security, customer service, anti-cheating, and more.
Epoxy.ai: Latin America in focus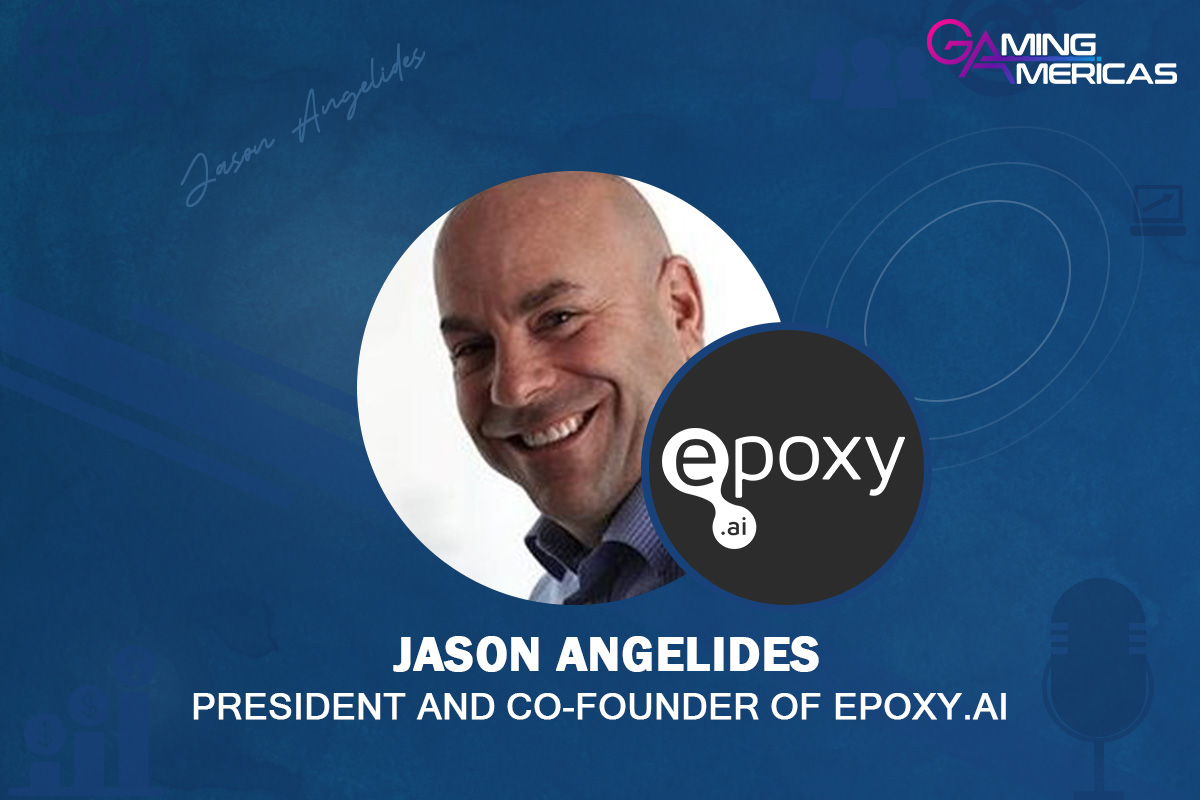 We spoke to Jason Angelides, President and Co-Founder of Epoxy.ai, about the suppliers impressions of the recent SBC Latinoamerica summit, and why LatAm is the next battle ground for iGaming innovation.
What are some of your key takeaways from the SBC Latinoamerica Summit?
In short, a big takeaway is that gaming is very much alive and well in Latin America. There is a strong sense of excitement about the long-term prospects of the industry in the region and one thing that was clear is that technology and innovation is a key piece of the core strategy moving forward.
In a hyper competitive, emerging environment like Latin America, differentiation is especially critical, and it was noticeable how much interest there was in new and emerging technologies, such as AI, as brands look to use whatever tool they can to stand out.
The untapped potential of the Latin America market is well-documented by now, is there anything specific about the market that excites you and why?
I think it's no secret that, with a number of emerging or fledgling markets, new technologies will have a huge role to play in how these landscapes fulfil their potential, which makes Latin America really unique.
Gaming is just part of a larger entertainment ecosystem that is thriving in the continent, and the passion of the people and their appetite for new ways of engagement make Latam a tremendous place to innovate and grow the industry.
Heading to Miami as one of the industry's true pioneers in AI-based personalisation, how do you plan to tailor your offering for the LatAm market?
By definition, AI is a technology that adapts itself to the behaviours of users and automatically tailors presented content to align with an end users' preferences.
I think the real opportunity in Latin America is to get to a point where AI can bridge multiple forms of entertainment around gaming into a more unified customised user experience that feels connected. If we can achieve this, it will be an incredibly exciting prospect for not just us, but the entire industry.
How do you go about setting yourself apart from other competitors who may have similar interests in the LatAm market?
We're adamant in our belief that AI is not just a plug and play product, but a collaborative solution that needs to be adapted to the specific requirements of each of the individual organisations we work with. One of our key differentiators is the ability for our platform to be adapted to support those different needs and to drive the key metrics that each of our partners desires.
We take a very hands on approach to adapting our technology and also implementing it in a way that helps the technology grow, so it learns and becomes more valuable across the broader industry.
Can we expect any exciting developments in LatAm from you in the near future?
We don't want to give too much away, but you can expect to see some announcements in the near future as we bring the Epoxy.ai technology to the Latin American market. It is one that boasts incredible potential, and we're confident that in a region as diverse and active, our AI solutions will be able to bring a real powerful point of differentiation to operators and suppliers in the region.
How BETBY plans to make an impact in LatAm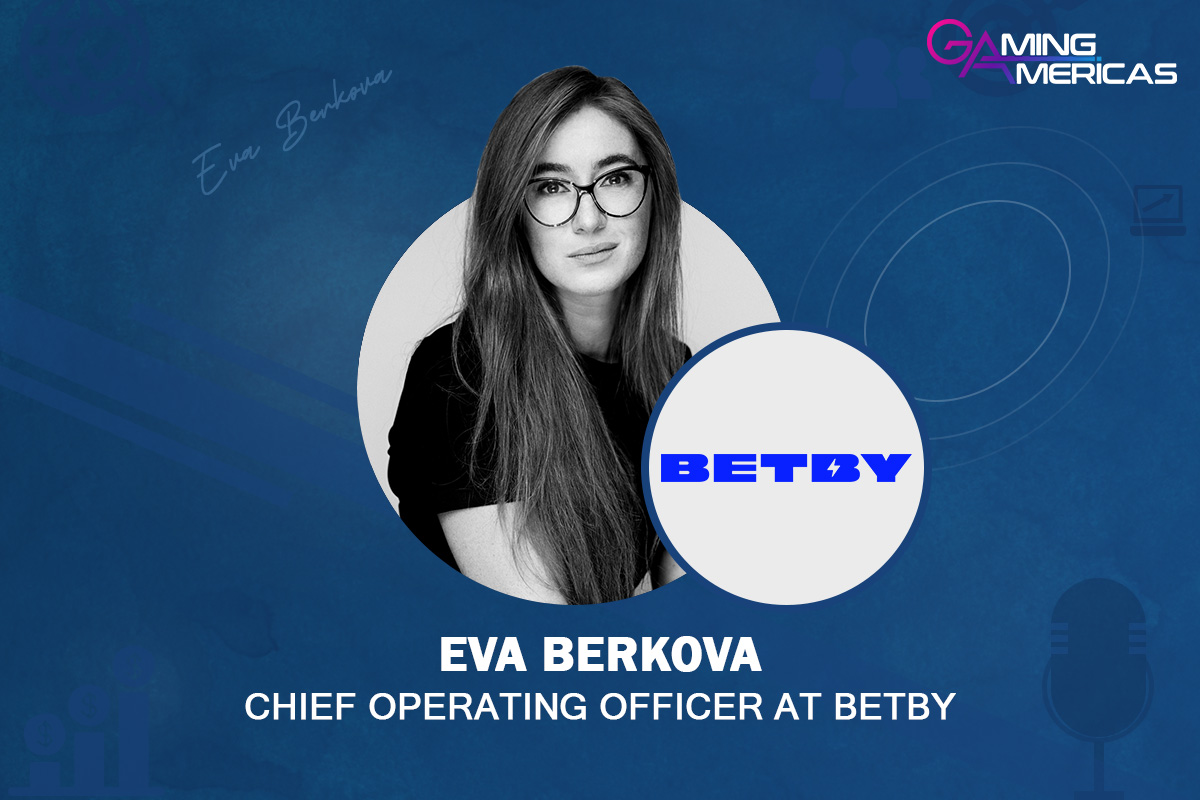 BETBY is firmly focused on making a splash in Latin America and recently attended the inaugural SBC Latinoamérica Summit. COO Eva Berkova talks about the key takeaways and plans for the region in 2024.
From a BETBY perspective, what are some of your key takeaways from the SBC Latinoamerica Summit?
After visiting this exhibition, it has become even more evident to us that Latin America rightly deserves to be a key focus for us, and we look forward to making a concerted effort to capitalise on the excitement this market brings. We already have several big partners here, but the region is very dynamic, and we are firmly convinced that we are going the right way, putting LatAm as one of our key focuses.
At the exhibition we saw genuine interest in our product from delegates who know the workings and nuances of the LatAm landscape, and such are the opportunities in Latin America, we do not want to veer away from the territory and enhance our product portfolio to its passionate sports betting audiences.
With a wide range of operators, affiliates, regulators, and many other industry delegates in attendance, were there any key learnings that will influence your decision making for planning a long-term strategy for any expansion into the region?
For some time now we have been planning to introduce BETBY into the local market with a physical presence, and showcase the power and ingenuity of our products. After visiting the exhibition, our opinion was validated, personal connections and everyday communication are the cultural norm in this region, which really appeals to our company, and not only in business terms.
Constant communication is a key characteristic of the people of this region. Visiting the exhibition reaffirmed our belief that in order to strengthen BETBY's position here, we need to expand our physical presence in the form of our own LatAm office with a Spanish-speaking team.
The untapped potential of the Latin America market is well-documented, what is it about the market that excites BETBY most?
The LatAm market appeals to us because of its breadth and appetite for sports. In this market, there is also a huge opportunity to promote esports. Esports in LatAm is still a niche that is not very saturated with content and offers, as there is a sustained promotion of traditional sports that are hugely loved in the region like basketball, baseball, and soccer.
The potential of the market is truly enormous, without exaggeration. With our mentality and extensive sportsbook solution, BETBY's products and ethos weave perfectly into the local fabric – both in terms of our company values and business approach.
How do you go about setting yourself apart from other competitors who are targeting the LatAm region?
For much of the LatAm population, sport is their life, exuding passion and love for their favourite teams and individuals. Many championships and tournaments are held here on a regular basis, which are of interest to local bettors. As BETBY has its own trading department, we can offer odds and markets for these local tournaments. This is one of our many unique selling points that sets our company apart.
Esports in LatAm is becoming increasingly popular, how will your Betby.Games offering cater capitalise on this growth?
The role of esports in LatAm is not that big yet, but it certainly has the potential to be. FIFA and Valorant are generally popular here, and BETBY offers three types of FIFA content in addition to a large esports package, which also includes Valorant.
But the greatest interest is in Betby.Games – BETBY's own product. An AI-powered sports feed with game mechanics that excludes human interference on the outrights, Betby.Games offers fully localised and customisable leagues and tournaments that includes the Libertadores Cup and South American Cup, which are of particular interest to local bettors.