Florida Targets Fantasy Sports Firms Over Possible Illegal Betting Games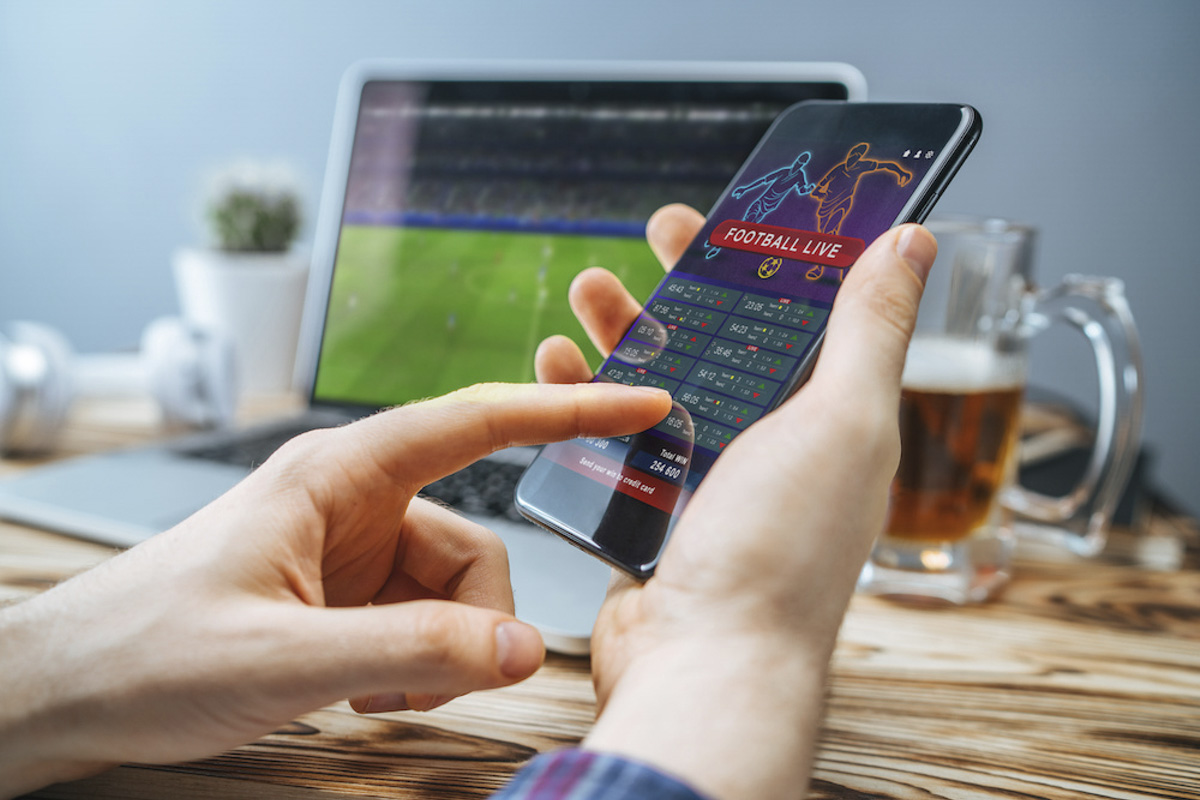 Florida gambling regulators have sent cease-and-desist letters to three daily fantasy-sports operators accused of offering potentially illegal mobile betting games and threatened legal action if the sites don't immediately stop.
Commission Executive Director Lou Trombetta sent letters warning the three companies that they "may be offering or accepting illegal bets or wagers" from Floridians and "may be promoting and conducting an illegal lottery."
The alleged conduct is "strictly prohibited in Florida and constitutes criminal activity," Trombetta wrote.
The letters targeted Underdog Sports, LLC, which is based in Brooklyn, N.Y; SidePrize LLC, also known as Performance Predictions LLC, doing business as PrizePicks, which is based in Atlanta; and Betr Holdings, Inc., which is based in Miami.
In fantasy sports, players can draft rosters of actual athletes, with the winners of fantasy games determined by the statistics of the athletes. Many games, like office pools, last all season.
The three companies offer what are known as "parlay-prop-style" games that could be more similar to sports-betting games that are off-limits in Florida.
"Under Florida law, betting or wagering on the result of contests of skill, such as sports betting, including fantasy sports betting, is strictly prohibited and constitutes a felony offense unless such activity is otherwise exempted by statute," Trombetta's letter said. "Accordingly, in Florida, sports betting may be lawfully conducted only pursuant to a gaming compact. … Further, receiving such illegal bets and wagers and aiding or abetting such criminal activities constitute separate felony offenses. … Lotteries are also strictly prohibited in Florida."
A gaming compact is an agreement reached with the state.
The commission did not send letters to DraftKings and FanDuel, which have dominated the fantasy-sports market in the decade since the online games launched.
It was unclear Friday if the commission would crack down on other operators in the future, but emails show the gambling overseers could be casting a broad net.
"As you might imagine, my exec team asking what the letter means and seeking actionable advice, pretty urgently. Would like to discuss the substance at some point, but if you can help with one question, it would be great. Namely, Underdog operates multiple paid fantasy formats (season-long drafts, daily drafts, pick'em) and I just want to confirm my reading of the letter, which is that the legal conclusion applies to all paid fantasy contests — e.g., all of our contests — and not just particular types," Nicholas Green, Underdog's general counsel, wrote Friday to Ross Marshman, the commission's general counsel.
"Your reading of the letter is correct," Marshman replied.
John Lockwood, an attorney hired by multiple operators, warned that other companies could be swept up in the crackdown.
"The commission staff confirmed to me that the language in the letter broadly applies to all paid fantasy sports contests, and they are not aware of any paid fantasy sports company operating legally in Florida. We disagree on the merits and will be working with the commission and potentially the Legislature so we can ensure Florida sports fans can continue to play," Lockwood said.
State lawmakers in the past have grappled with creating regulatory oversight for the fantasy-sports industry, to no avail. Proponents of fantasy sports have insisted that the contests are games of skill, not chance, and thus are legal under state gambling laws.
Trombetta issued the letters as a legal battle continues over a 2021 compact reached by the state and the Seminole Tribe. That deal gave the tribe control over sports betting in Florida.
A "hub and spoke" plan in the agreement would allow gamblers anywhere in the state to place bets online, with the wagers run through servers located on tribal lands. The deal requires sports betting to be "exclusively conducted" by the Seminoles but allows other operators to run fantasy sports contests.
Owners of West Flagler Associates and Fort Myers Corp., doing business as Bonita Springs Poker Room in Southwest Florida, filed a lawsuit challenging the compact, saying it violated federal law and would cause a "significant and potentially devastating impact" on their operations.
A federal judge in Washington, D.C., in November 2021 ruled that the deal violated a key Indian gambling law. But a three-judge panel of the U.S. Circuit Court of Appeals for the District of Columbia in June reversed that decision. The appellate court last week denied a request for what is known as an "en banc" rehearing before the full court.
The pari-mutuel owners filed a motion saying they would ask the U.S. Supreme Court to weigh in, arguing the panel's decision conflicts with other appellate rulings and "enables an extreme shift in public policy on legalized gaming that, once started, may be difficult to stop."
Jackpot Digital Receives License to Install Three Jackpot Blitz(R) ETGs at Jackson Rancheria Casino Resort in California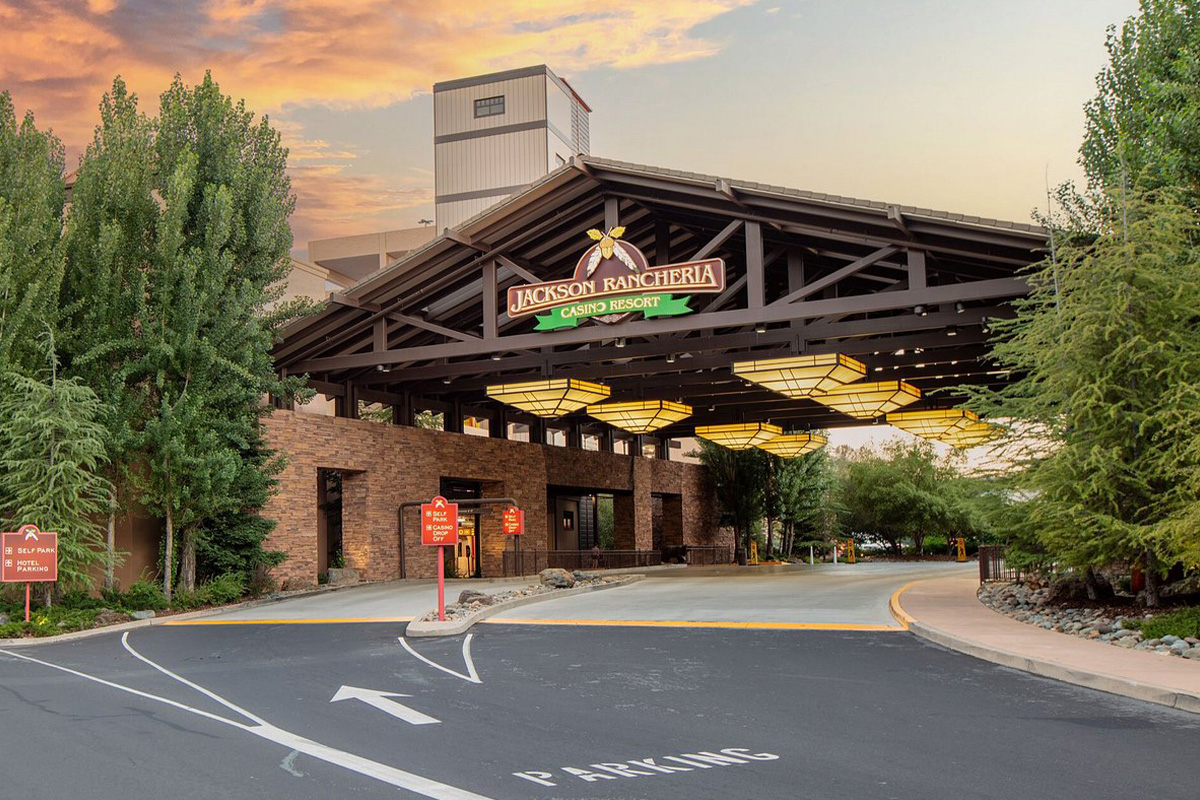 Jackpot Digital has announced that it has received licensing approval from the Jackson Rancheria Tribal Gaming Agency, the regulator for Jackson Rancheria Casino Resort located in Jackson, California. The vendor's license was the final step required for the Company to install Jackpot Blitz ETGs at Jackson Rancheria. The Company is now scheduling installation for three of its next-generation, dealerless Jackpot Blitz ETGs at the property.
Each new table installed will represent additional monthly recurring revenue to the Company.
In addition to Jackpot's cruise ship customers, which include Carnival Cruises, Virgin Voyages, Princess Cruises, Holland America, AIDA, and Costa Cruises, Jackpot has announced land-based installations or orders in 12 states and territories in the US and growing, including California, Kansas, Louisiana, Michigan, Minnesota, Mississippi, Montana, Nevada, Oregon, South Dakota, US Virgin Islands, Washington, as well as several international jurisdictions.
Swifty Global Secures GLI Certification for New Cutting-Edge B2B Gaming Platform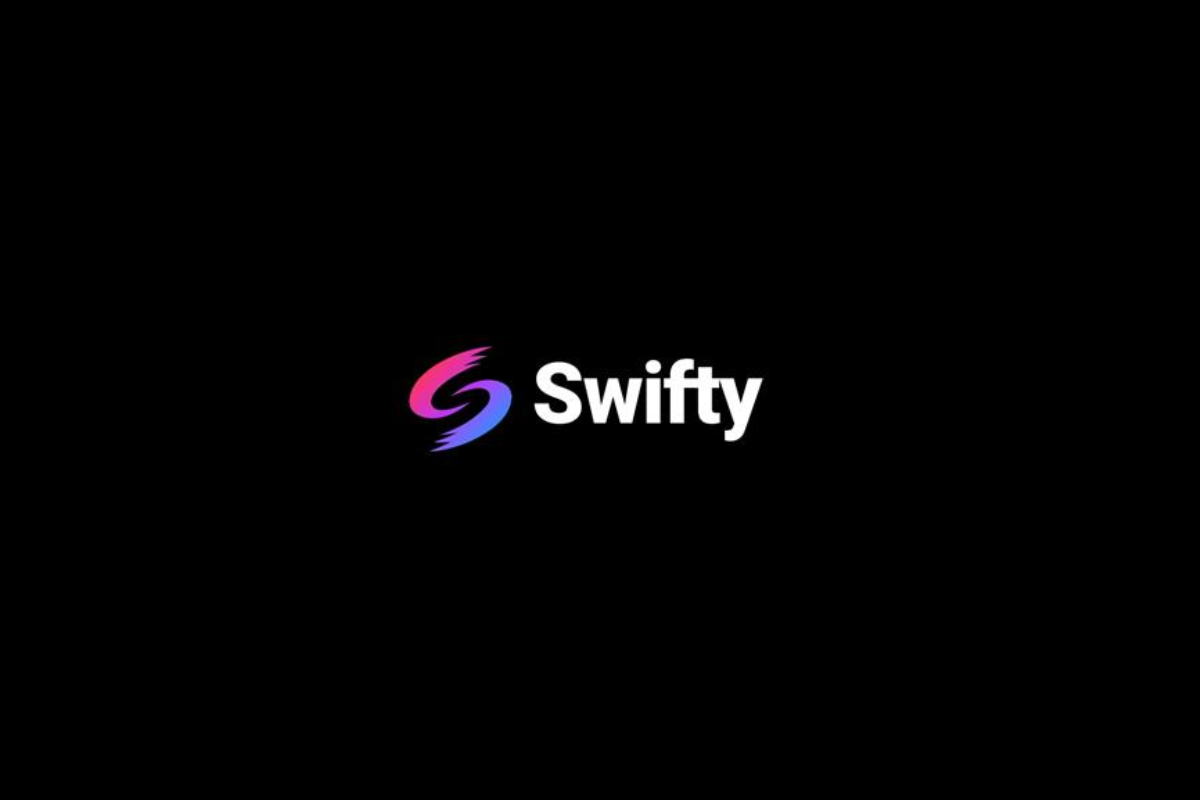 Dear Cashmere Holding Company (OTC: DRCR) also known as Swifty Global (Swifty), is a cutting-edge technology firm focused on creating ground-breaking solutions in the sports betting and gaming sector. Swifty currently holds licenses spanning several global jurisdictions with many more licenses in process. Swifty currently operates its proprietary swipe betting sports prediction application, as well as its traditional sportsbook and casino gaming platforms in numerous jurisdictions.
In a significant step forward, Swifty is proud to announce the completion and approval of the Gaming Laboratories International (GLI) certification for the company's new innovative B2B gaming platform which has now been certified in the UK and can also be used for operators in Isle of Man, Gibraltar, Estonia and Malta. The newly developed B2B platform sits at the center of the Swifty Global scaling and growth strategy and will unlock a substantial new revenue stream for the business.
''Securing this endorsement from GLI effectively certifies our B2B platform readiness for deployment across most European markets, and with this in mind we anticipate a significant spike in revenue over the coming months as we begin to roll out our new offering. Conversations are already underway with several sportsbooks and casinos, and we are confident that the first deal for this B2B platform will close by year end," commented James Gibbons, CEO of Swifty Global.
In line with this, Swifty has recently completed the gap analysis for the South African SANS 1718 standards. The minimal changes requested by the gambling regulator once again highlights the robust nature of the Swifty product offering. This positive outcome has set the stage for the company to pursue official certification, which Swifty will initiate within the next two weeks. Once fully certified Swifty is set to officially launch its offering into the $1.8 billion South African gambling sector.
In addition to market and product expansion, Swifty's relentless focus on enhancing its current offerings continues with the launch of its second major release of its platform, packed with a suite of innovative updates. This includes AI-powered multilingual support, enhancing global user accessibility, and affiliate management integration to open new marketing channels through sites like gambling .com. The release also introduces a dynamic modular interface for creating personalized user pages with various components like sports and casino widgets, adaptable based on user location. Significant enhancements also include a casino aggregator, an improved reporting module, and an AI-driven bonus rules engine, all aimed at elevating user engagement.
''These updates collectively mark a major update to Swifty's gaming offering, reflecting our commitment to continued innovation and user-centric design. With AI-powered enhancements and a dynamic modular interface, we're not just keeping pace with the industry – we're setting a new benchmark for what a gaming platform can offer. As we move towards the close of Q4, I am extremely confident about what the future holds for Swifty Global. The convergence of our technological advancements, new partnerships, and market expansion is set to drive substantial growth into the new year, delivering with it significant value for our loyal shareholders," concluded Gibbons.
BMM Testlabs Is Ready to Perform Compliance in Three Brazilian States that have Authorized iGaming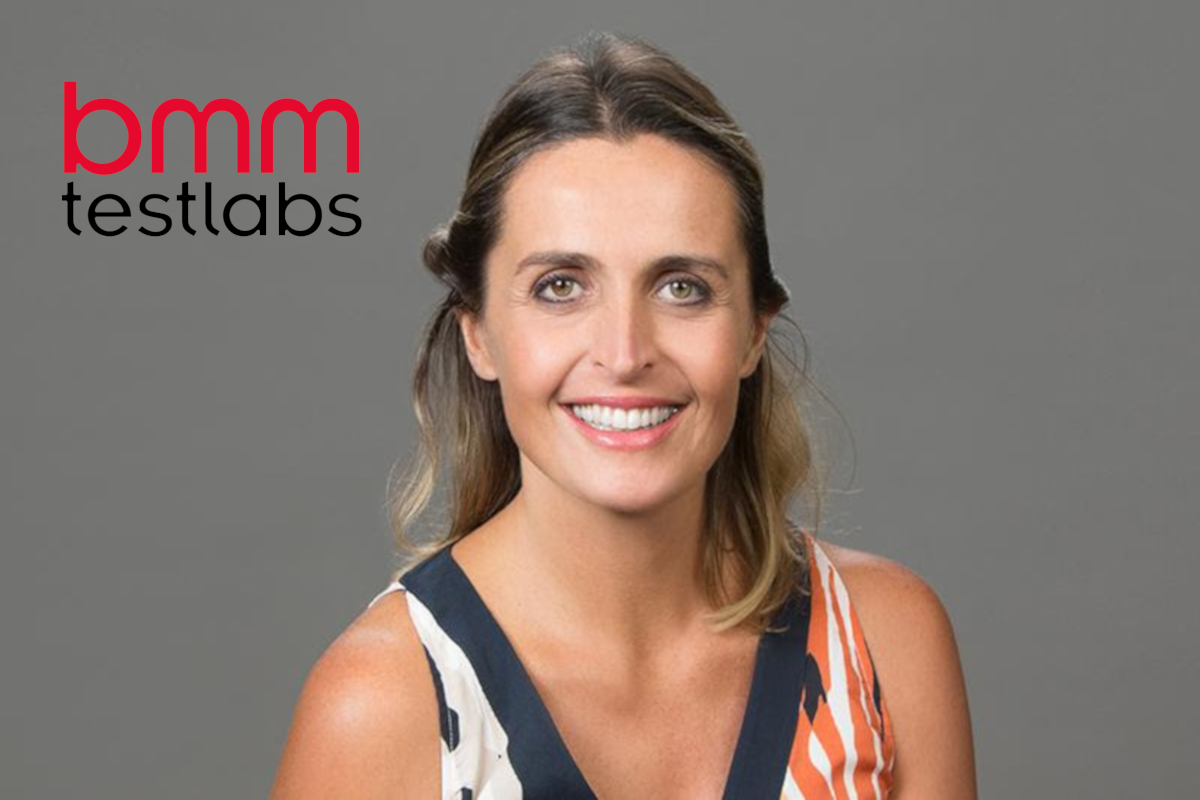 BMM Testlabs, the world's original gaming test lab and product certification consultancy, today announced that it is ready to perform compliance testing and certification in the three Brazilian states that have recently regulated iGaming and sports betting; Rio de Janeiro, Paraiba and Parana.
These three states are all in the process of granting operator licenses, which will allow operators to provide fixed-odds sports betting, casino games and games of skill.
BMM Testlabs, as part of its commitment to the Brazilian market, is establishing a local presence to serve the newly regulated Brazilian iGaming markets. BMM Testlabs will provide its full suite of compliance services and solutions including pre-compliance testing, customized security audits, geolocation testing and software quality assurance.
This exciting milestone is the result of BMM Testlabs' exceptional service to the global gaming industry, its commitment to the Latin America market for more than 16 years and the strong partnerships it has forged with regulators throughout the region.
BMM Testlabs is a trusted independent testing laboratory for compliance services throughout Latin America with offices in Argentina and Peru. The company's unparalleled understanding of the region's technical compliance requirements, high-quality product testing and dedicated local customer support services ensures customer confidence in their choice of a testing laboratory.
BMM Testlabs' Executive Vice-President of Europe and South America, Marzia Turrini (pictured), expressed enthusiasm for the momentum in Brazil and the potential for growth, saying: "We look forward to partnering with operators and suppliers to provide our best-in-class compliance and certification services for this new and potentially huge gaming market in Brazil".