Decoding Online Casino Reviews: What Industry Insiders Want You to Know
Gambling industry experts pulled down the curtain and started talking about crucial things every new and old gambler has to know. After years of experience, the editors of CasinoExpert365 sound the alarm and offer vital information so people don't get scammed by fake casinos or bonuses with unpleasant terms.
Bonuses controversies
Casino experts understand the psychology behind casino reward systems. Seeing 100 free spins with no other strings attached initially seems too good. However, you always determine the requirements if you read the terms and conditions. Usually, some kind of "catch" is designed to benefit the casino.
Wagering requirements are usually the term that will take some of your advantage.
For example, you get 100 free spins, but you may need to wager the bonus amount 450 times before cashing out. So, a $10 offer would require $450 in bets!
Each casino bonus has rules; if you have no wagering requirements, you'll need to deposit around $10.
Casino insiders' advice is to seek reasonable playthrough terms like 20-30x the bonus and minimum deposit bonuses of a maximum of $10.
The best platforms you can find
Top 10 lists feature big global brands overwhelmingly, but the best regional online casino for you depends on your location.
At the top, you will always find well-established names with safe websites but don't overlook newer sites with good licensing. New casinos with improved payment systems get ignored because they can't afford to have big marketing strategies yet.
Local sites offer better language/currency support and targeted game libraries. Don't limit yourself to only well-known international operators. It is important to give a chance to a platform with good reviews from players and industry insiders.
User vs. expert reviews
Expert opinions provide valuable perspectives, and genuine player reviews can offer unfiltered experiences. Casino experts and insiders follow the same path as a new player. They open an account, access bonuses and pages, and play games with a small sum to summarise their experience and rate the punting platform.
Experts who care about people's needs will always tell the truth, even if it weakens the casino's reputation.
Players usually leave reviews only when they lose essential sums or feel incredible emotions. Some will be blunt and describe their honest opinion, but most will simply leave a negative review after a losing streak.
However, you should not ignore either experience. Look for consistent feedback highlighting a site's strengths and weaknesses before joining.
Listing casino sites
Listing websites are simply comparison tools everyone can use for free. You can see these comparison sites in every domain, from medicine to music. In gambling, these listing casino sites compare bonuses and show you cold facts about which casino is the best.
They are meant to observe flaws and advantages in each gambling platform and give you the information.
When checking out online casino reviews, the experts really dig deep into every part of the gambling experience so that you can get all the info you need about each platform. The top-rated analysis sites don't just skim the surface – they explain clearly how to get those bonuses and break down the important terms that come with them.
They also compile lists with the pros and cons of each casino experience so that you can get an honest, bigger picture. Plus, each casino assessment ends with a final verdict on the best way to use a casino bonus and what type of players would enjoy the most particular bonus or limited offer.
This way, you get all the details that match up with what you like, and you can feel more secure about your gambling experience.
The best listing casino sites have comparison pages where you insert 2 casino links, and they tell you which might work best for you and why.
A rating without explanation means nothing
A 5-star rating is worthless without explanatory pros/cons and individual category breakdowns. Quality reviews should make you understand the best and the worst features like game variety, bonuses, software, and data protection.
A casino review must always include functionality details, payments and their fees, the platform's licence number and customer support details.
Generic ratings make it hard to gauge what matters most to you. When you see a generic review, search for other listing sites and eventually read their policy to ensure they are unbiased and care about people.
Jackpot Digital Receives License to Install Three Jackpot Blitz(R) ETGs at Jackson Rancheria Casino Resort in California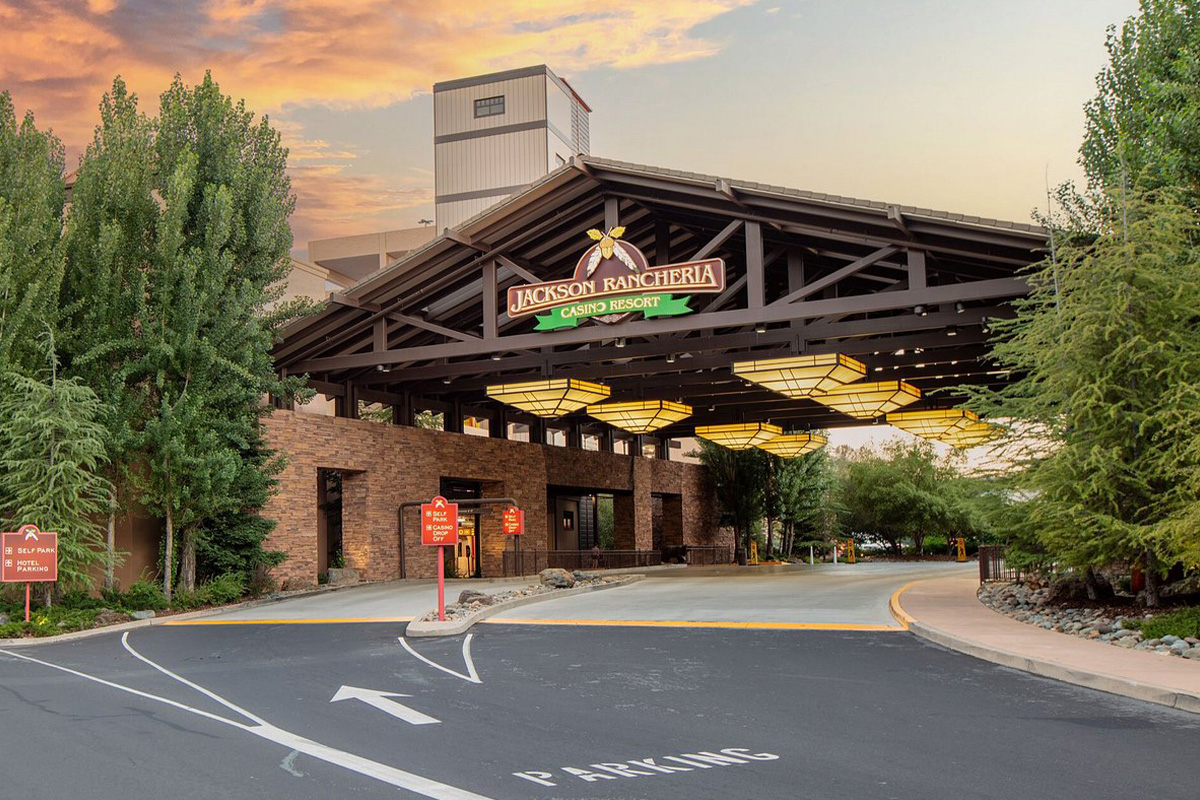 Jackpot Digital has announced that it has received licensing approval from the Jackson Rancheria Tribal Gaming Agency, the regulator for Jackson Rancheria Casino Resort located in Jackson, California. The vendor's license was the final step required for the Company to install Jackpot Blitz ETGs at Jackson Rancheria. The Company is now scheduling installation for three of its next-generation, dealerless Jackpot Blitz ETGs at the property.
Each new table installed will represent additional monthly recurring revenue to the Company.
In addition to Jackpot's cruise ship customers, which include Carnival Cruises, Virgin Voyages, Princess Cruises, Holland America, AIDA, and Costa Cruises, Jackpot has announced land-based installations or orders in 12 states and territories in the US and growing, including California, Kansas, Louisiana, Michigan, Minnesota, Mississippi, Montana, Nevada, Oregon, South Dakota, US Virgin Islands, Washington, as well as several international jurisdictions.
iGaming Ontario to Request Proposals for a Centralized Self-Exclusion Solution in Early 2024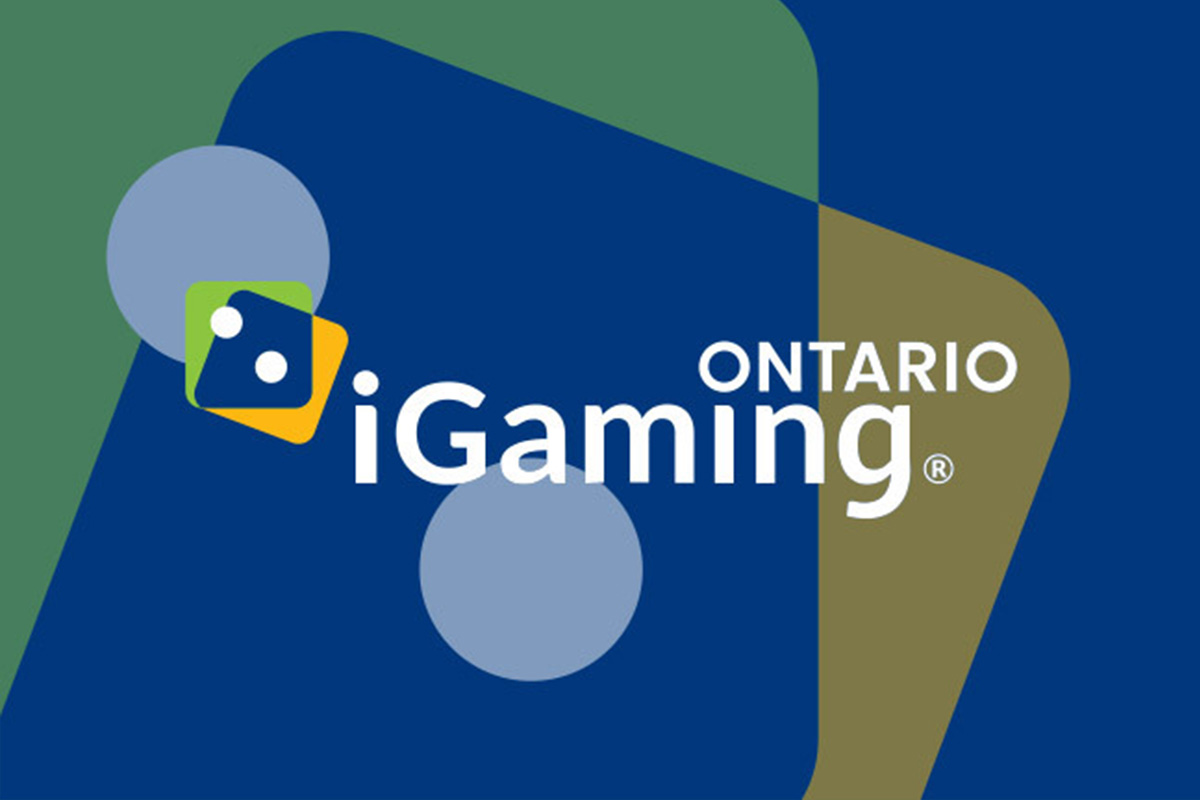 iGaming Ontario (iGO)'s vision is to lead the world's best gaming market, which includes building a safer and more enjoyable experience for all igaming players in Ontario. To support players who decide to stop or take a break from gambling, iGO is going to issue a request for proposals (RFP) in early 2024 for a centralized self-exclusion solution that will enable a player to self-exclude from all Ontario regulated igaming operators in a single registration process.
Given the coordinated nature of the program across all regulated igaming operators, including Ontario Lottery and Gaming Corporation (OLG)'s igaming site, the successful bidder will be expected to develop and implement a centralized self-exclusion system that integrates with all operator systems and supports players' self-exclusion registration, renewal, and reinstatement.
The following are iGO's principles for centralized self-exclusion:
PLAYER FOCUSED – to provide options to players to support their commitment to take a break, to ensure processes are easy to use with minimal barriers and challenges, and to offer a seamless connection to relevant support services.
SUPPORTIVE – to deliver and execute the program in a non-stigmatized, non-judgmental manner; to be supportive and encouraging so that players feel good about registering in self-exclusion.
TRANSPARENT – to ensure expectations and consequences for players and Operators are clear and information is comprehensive and well-promoted.
SECURE – to ensure player information is securely protected and shared only with relevant employees for the purposes of administering the program.
ROBUST – to implement strong processes and procedures bolstered by secure, responsive, and highly available technology to enable an effective program that supports a player's goals.
VIABLE – to develop systems and procedures that are manageable and practical for Operators to implement.
With these principles in mind, iGO is seeking interest from responsive and nimble companies that are able to build modern, innovative, secure cloud-based SaaS solutions that are high-profile, public-facing and critically important to building and maintaining the trust and confidence of a wide range of stakeholders. The successful bidder will partner with iGO on a multi-year program to develop best-in-class user experiences by leveraging modern, innovative technology.
Some features for an effective centralized self-exclusion solution include:
Allowing players to create and manage their self-exclusion profile and including Know Your Client (KYC) identity verification
Providing players with easy access to self-exclusion at any time including while they are gambling on any regulated igaming website
Having registration, renewal, and reinstatement processes that are intuitive, simple and offer supporting information.
A $1 Million Amenity is Coming to the Former Buffet Space at Golden Nugget Casino Biloxi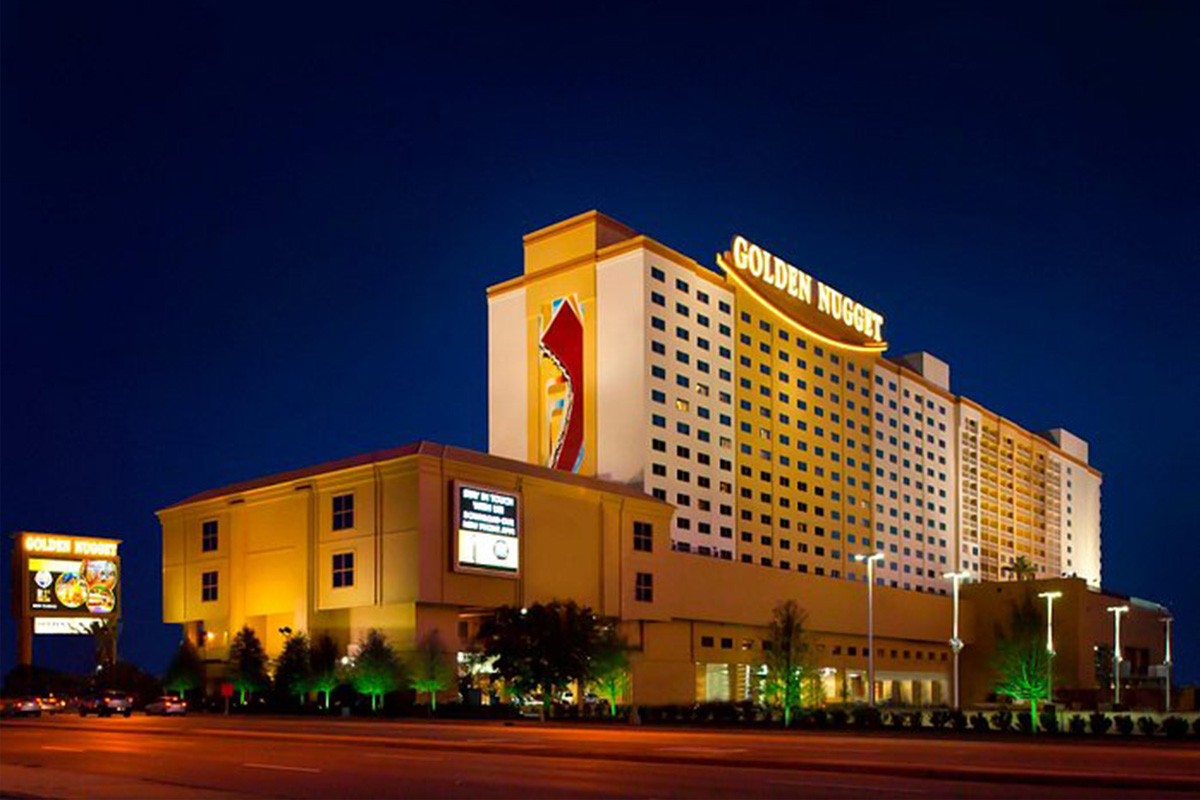 Golden Nugget Casino Biloxi was one of several Coast casinos where the buffet didn't return after the pandemic, and now that space is about to be repurposed.
Golden Nugget and DraftKings announced Tuesday the addition of a high-tech retail sportsbook area that will open in January.
"We are in the process of building that now," said general manager Chett Harrison. The plan is to invest about $1 million and have the new area ready by early January for the playoff games and the Super Bowl.
"It's going to be a grand place to watch a game," he said.
A portion of the former buffet area will become the expansive DraftKings Sportsbook, with video walls and state-of-the-art LED screens that he said will be "the largest seamless screen on the Mississippi Gulf Coast".
The viewing area will get about 40 of the big, comfortable lounge chairs, he said, and food and drinks will be available during the big games. Placing a bet will be streamlined by 17 live betting kiosks and five betting windows.
The sportsbook at Golden Nugget Casino Biloxi now is powered by DraftKings' products and technology after the company bought out the former supplier of the services at the Biloxi casino.
Customers will have access to many of the same features available on the DraftKings Sportsbook app, allowing them to place same game parlays, prop bets and a variety of in-play betting options.
"Together with the leadership team at DraftKings, we are creating an amenity that patrons can enjoy, while offering sports fans an unparalleled sports betting experience at one of the top entertainment destinations in Mississippi," Harrison said.
The current sportsbook and kiosks remain open while the new area is under construction. The new sportsbook will fill half of the former buffet at Golden Nugget Biloxi.