ESPN Bet Highlights the Intersection between Sports, Entertainment & Betting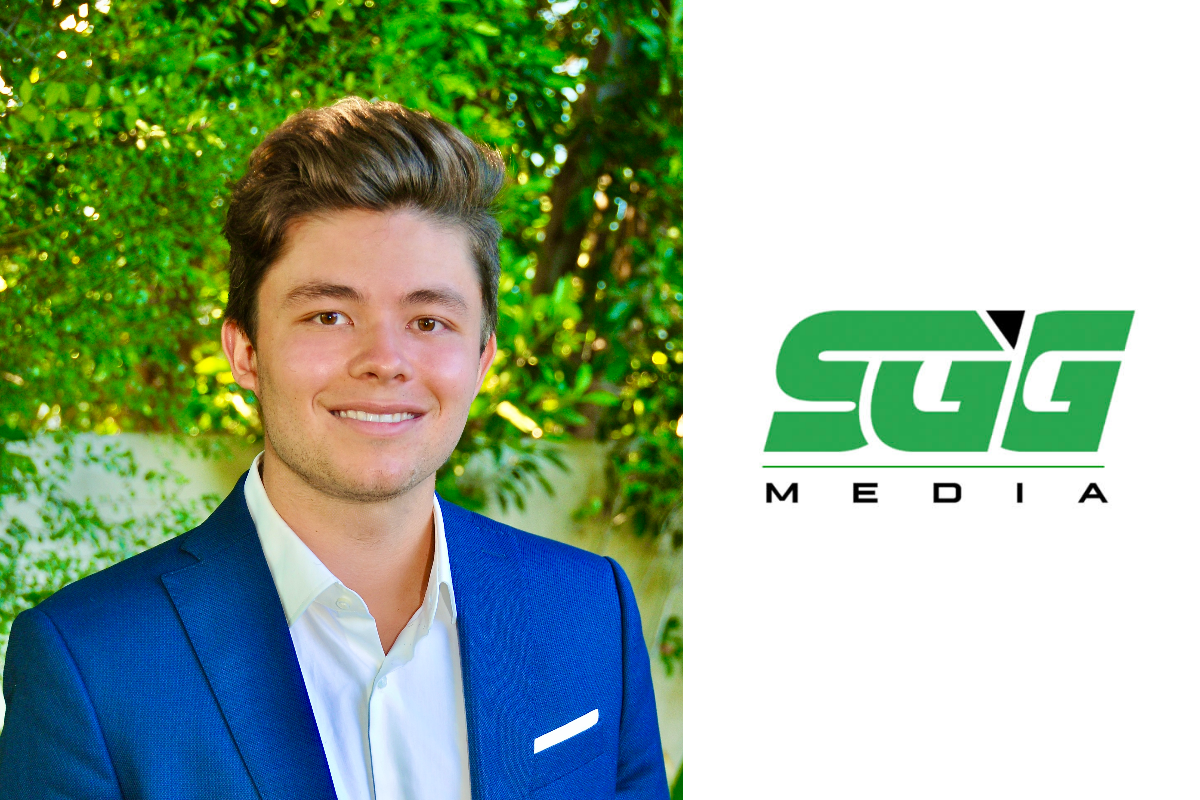 In a move that has felt inevitable for some time, ESPN has joined forces with PENN Entertainment and entered the world of sports betting, rebranding the popular Barstool brand as ESPN Bet in the process.
The entertainment world has been flirting with sports betting for some time now, but as the recent failure of FOX Bet showed, it is not always plain sailing. ESPN, however, feels like a very different beast to FOX, and with the power of Disney behind it, failure does not feel likely.
ESPN is one of the biggest sports broadcasters and brands in the world. It has a huge influence over the 21-40 male demographic, which will be key to its success in the gambling world. Any company attempting to succeed needs to understand the kind of content and services this demographic is looking for, and ESPN feels perfectly placed to deliver on this.
The move also continues to move the sports betting world into the mainstream, with ESPN's reach being significantly bigger than any other industry brand.
At SGG Media, we believe the way people interact with sports and the way they bet is evolving, and this move perfectly highlights this. Betting has become essential to the matchday experience, and for many it has just as much a part of the day as their pre-match beer and catch-up with their buddies or checking out the team news.
The way sport is consumed has changed. Attend any sports game, whether it is NBA, NFL, NHL, or even your local minor-league teams, and you will see people regularly checking their phones to keep up to date with the game's statistics and, in many cases, placing in-game bets.
ESPN will now be bringing that to people's homes. Betting, odds updates, and contests have become a regular part of sports broadcasts, and this deal could give to all sorts of new and innovative content. This continued intersection between sports, entertainment, and betting is only going to get closer, and ESPN has stepped into the game at the opportune moment.
Talking of opportune moments, the move comes just months after ESPN announce cost-cutting lay-offs. The injection of cash from this deal will be significant, and as the company deals with the ever changing viewing and TV landscape, the betting industry will provide a whole never revenue stream.
Of course, questions will be raised over ESPN's impartiality with sports betting and how it will impact their product. A portion of their press-release was dedicated to their continued commitment to journalistic integrity, ensuring bettors and viewers that the merging of the two products will be seamless.
A quick glance across the Atlantic can give you an indication of how effective a sports broadcaster delivering its own sports-book product can be. Skybet in the UK is one of the most used sportsbooks in the country, and it has been able to blend effortlessly into Sky Sport's broadcasts.
It has also been able to use clever promotions, such as its 'Super 6' prediction competition which it ties in cleverly with its coverage This has also helped to build a community around the sportsbook, tapping into the potential of that target demographic by encouraging them to partake in free-to-play leagues and tournaments with friends. Access to communities is essential in the modern sports betting environment, and it is something we have personally placed at the front of our micro-influencer marketing model.
Disney's presence in this deal is a huge talking point. The House of Mouse has sent mixed signals about wanting to be involved in betting over the years, but ESPN provides them with the perfect vehicle. The early optics for the move have also appeared steady, with no indication of public backlash over Disney's involvement.
The other part of this puzzle is Barstool being returned to its owner, Dave Portnoy. Once again, this is a smart move for everybody, Barstool has always been a disruptor, and its business strategy and ethos was never suited to being part of a publicly traded company. Portnoy himself has been a controversy magnet and it seems unlikely Disney or ESPN would want to be too heavily associated with the Barstool brand.
ESPN and Disney entering the iGaming space could kick start a new era of sports betting in the United States. The perfect cocktail of sports, betting, and entertainment coming together to create new content and opportunities for the industry.
BRENDAN DONOHUE TO STEP DOWN AS NBA 2K LEAGUE PRESIDENT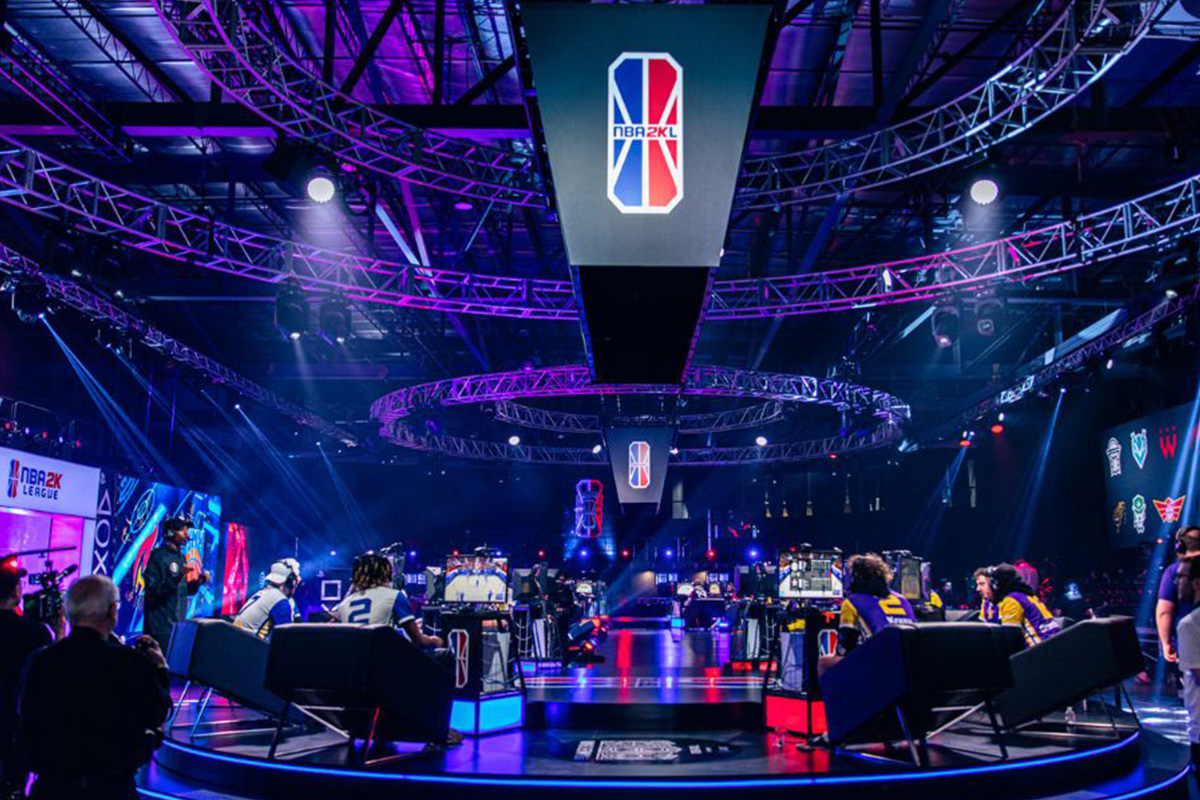 Brendan Donohue will step down as NBA 2K League President, it was announced today by NBA President, Global Partnerships Salvatore LaRocca.  Donohue, who has overseen the NBA 2K League since its inception, will stay on to assist with the transition to new NBA 2K League leadership until Oct. 31.
A sports business veteran with more than two decades of experience in team and league operations, Donohue was named NBA 2K League President in 2017 and has led the substantial growth of the esports league over its first six seasons.  The league – which was co-founded by the NBA and Take-Two Interactive and is the first official esports league operated by a U.S. professional sports league – has expanded from 17 teams in its inaugural season to 25 teams, including 22 NBA-affiliated teams and international franchises in Australia, China and Mexico.  This past season, the NBA 2K League delivered significant fan engagement growth across YouTube and Twitch, including a more than 50% increase in average minutes watched on the platforms compared to the prior year.
"We thank Brendan for all of his efforts in overseeing the launch and expansion of an entirely new league," said LaRocca.  "Under his leadership, the NBA 2K League has built a strong global following and presence in the esports community, and we see more opportunities for growth in the coming years given the enormous popularity and interest in the NBA 2K franchise."
"It has been an incredible privilege to lead the NBA 2K League and witness its evolution over these past six years," said Donohue.  "Working and engaging with talented colleagues, the very best NBA 2K players in the world and a growing community of passionate fans has been such a rewarding experience.  I am proud of what we accomplished together and look forward to taking on my next challenge in the sports industry."
Prior to being named NBA 2K League President, Donohue served as Senior Vice President of the NBA's Team Marketing & Business Operations (TMBO) department, where he led the strategic planning and management for all teams across the NBA, WNBA and NBA G League, helping them innovate in sales, marketing, digital and analytical areas of their business.  He joined the NBA league office in 2009 and previously held sales leadership positions with the Atlanta Hawks, the then-New Orleans Hornets, Milwaukee Bucks and Detroit Pistons.
Rivalry Releases New Original Game 'Cash & Dash' to Establish Next Generation of Casino Entertainment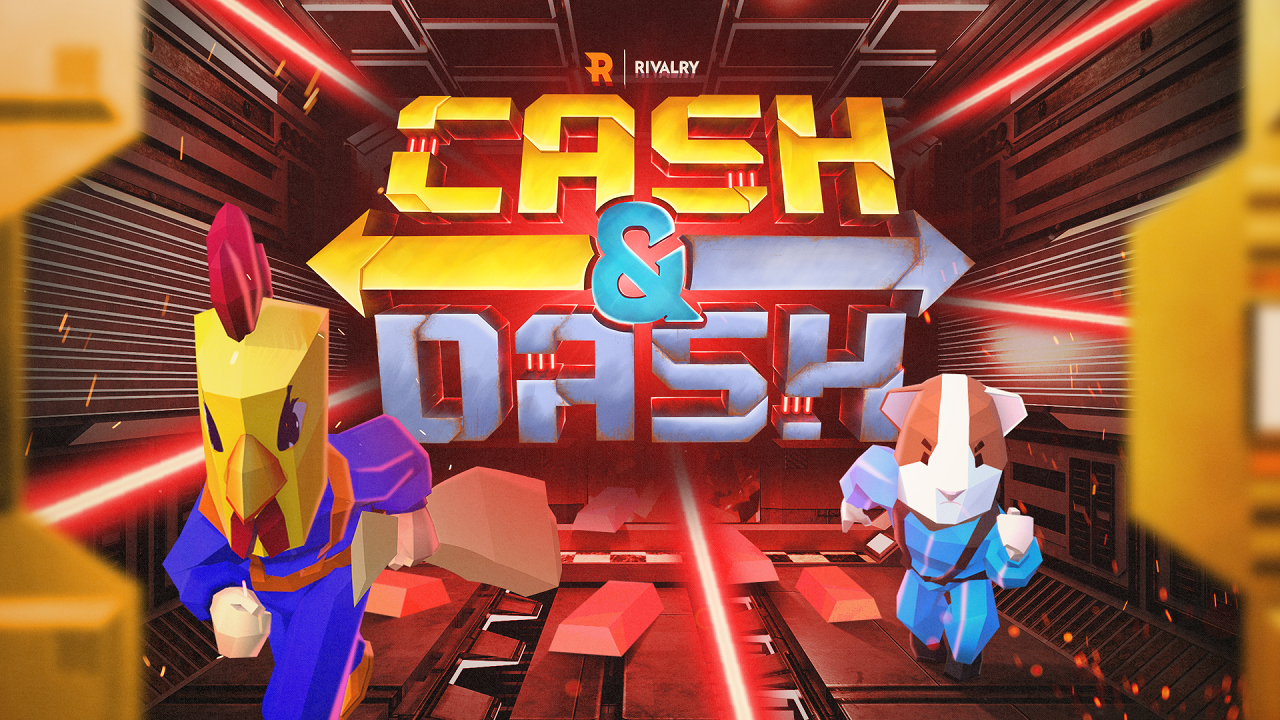 Rivalry Corp., the leading sportsbook and iGaming operator for Millennials and Gen Z, released 'Cash & Dash,' a new original casino game available exclusively on Rivalry. Developed in-house by Rivalry's games team, the fast-paced title blends elevated graphics, unique gameplay, and original IP to adapt the online casino experience for the next generation of bettors and their unique entertainment preferences.
"Online betting is still far behind other forms of entertainment from a product standpoint," said Steven Salz, Co-Founder and CEO, Rivalry. "We see a growing opportunity to create betting products that are strikingly fun, interactive, and engaging, and our original games are a big step in that direction. Cash & Dash, Rushlane, and other original games we currently have in development, continue to build on a unique betting experience exclusive to Rivalry that differentiates our product at a time where most sportsbooks look and feel the same."
Cash & Dash is a 3D game where players must infiltrate a high-security bank and avoid a series of booby-traps in order to steal the treasure and escape. Players bet the desired amount at the beginning of each round with multipliers that increase their winnings as they successfully navigate further into the secured building. Cash & Dash also features an array of Rivalry's original IP as playable characters and more, further bridging product, marketing, and brand across the Company.
As a live-service game, Cash & Dash offers players a dynamic gaming experience where additional content and rewards including new playable characters, custom maps, consumable items, and more will be released through future updates and expansions. Rivalry will also host limited-time events in collaboration with its creator partners to drive awareness and player engagement.
"Cash & Dash is a first-of-its-kind title that merges online casino betting with modern video game studio development and gameplay," said Andre Nogueira, Senior Product Manager, Games, Rivalry. "We've incorporated tried-and-true mechanics from the games industry to add a layer of entertainment value to the casino experience that resonates with our Millennial and Gen Z audience."
Cash & Dash has been developed by Rivalry's growing team of game developers, designers, and motion artists with experience producing video games for publishers and studios including Xbox, Nintendo, Ubisoft, and more. Rivalry will continue investing in video game development and producing more first-party games which build on the on-site entertainment experience and create an online betting product unique to the Company.
Cash & Dash is available on desktop and mobile in select regions and will soon roll out to all of Rivalry's markets globally.
Casino Interlaken named SC Bern sponsor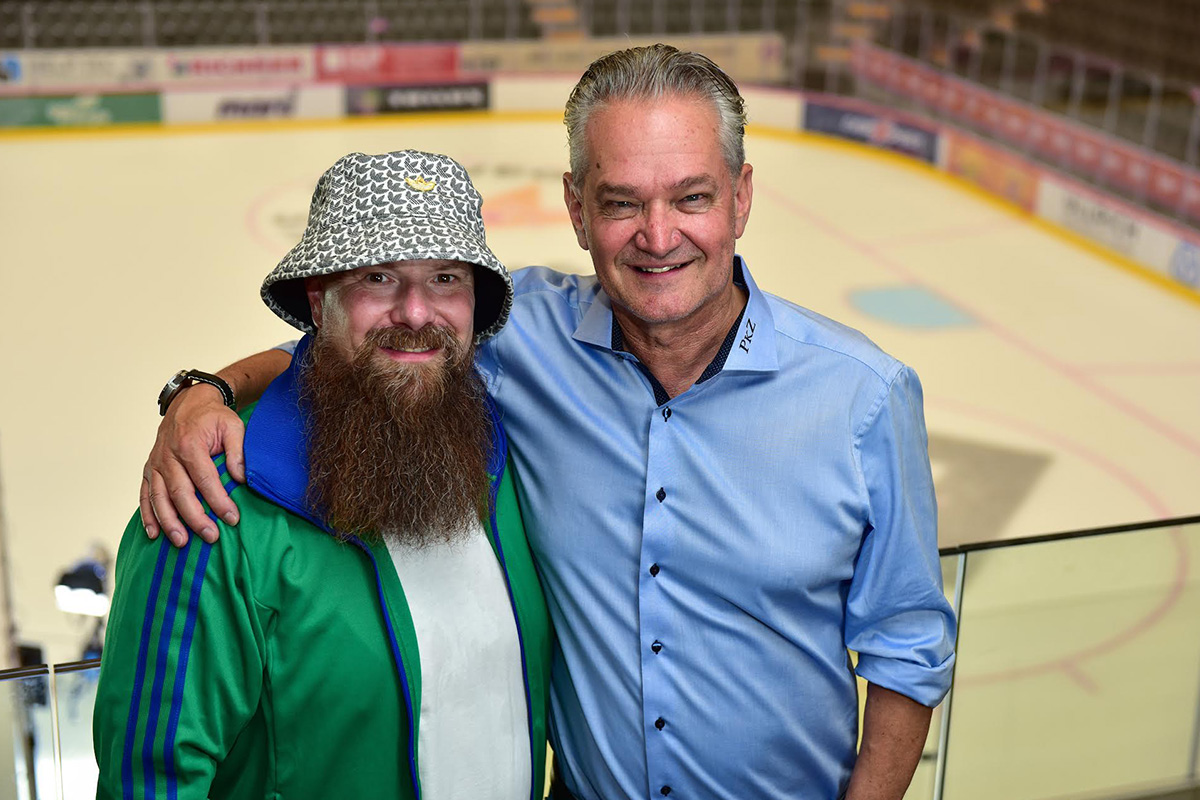 Casino Interlaken, the company behind StarVegas.ch which is powered by Greentube, has signed a sponsorship deal with leading Swiss National League ice hockey team SC Bern.
As part of the gold sponsorship package, StarVegas.ch branding will feature during home matches and the casino will host games of musical chairs with fans from the crowd during breaks in play.
Those lucky enough to win StarVegas game of 'Reise nach Las Vegas' will earn themselves a signed SC Bern jersey. In addition to this, all winners throughout the season will be placed into a prize draw to win a once-in-a-lifetime trip to Las Vegas for two.
The Swiss operator will also launch a betting game on its website in which punters can guess the result of the game for a chance to win SC Bern merchandise.
Founded in 1931, SC Bern is one of Switzerland's most successful and well-supported ice hockey teams, having won the league sixteen times in front of more than 16,000 supporters each game at the PostFinance Arena.
Jens Sellgrad, COO at Casino Interlaken, said: "This sponsorship deal marks the coming together of two Swiss institutions and we are delighted to be able to support SC Bern through this collaboration. We are looking forward to the start of the new season and can't wait to get behind the squad."
Rolf Bachmann, Chief Sponsoring Officer at SC Bern, added: "We are hugely grateful for the support of Casino Interlaken. We couldn't be more excited to kick-start this partnership that will see fans win some incredible prizes throughout the season, including an incredible trip to Las Vegas."