Building Brand Identity and Influencer Partnerships: How operators can work with micro- influencers to help establish their brand identity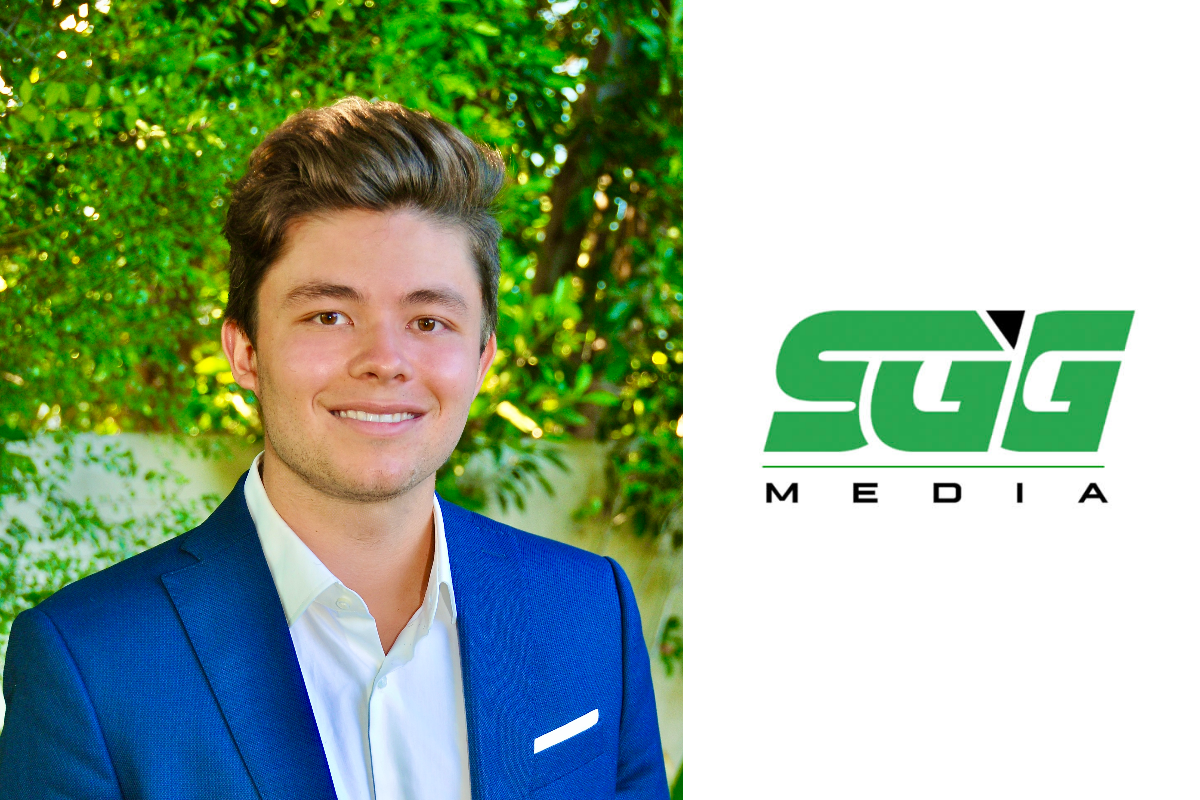 Having a clear brand identity is becoming increasingly essential for sportsbetting companies. In a competitive marketplace, having a brand that is clearly defined and that knows its audience can help you stand out from broader sports books that fail to distinguish themselves.
A key element of building a brand identity is choosing the right people to work with. There is a rush from operators to snap up celebrity endorsements, often with little to no consideration for what it says about their brand. This is where micro-influencers can help.
Micro-influencers are experts at creating a brand identity. They have to build a carefully curated image and brand to connect with their audiences. Authenticity is key to everything that they do, and this helps them create the communities that, in turn, propel them to success.
Where a lot of sportsbooks go wrong is that they approach big influencers that do not align with their brand. Posting an ad to 100,000 people is great, but if only 2,000 are those who are interested in the sport or team you are promoting, then it is just a misuse of advertising resources. This is where micro-influencers become a much smarter and more cost-effective option. They might have 10,000 followers, but all 10,000 of them follow them for a specific reason, and that is often to do with sports.
For example, if a brand is operating in Ohio, it can be matched up with a micro-influencer that is based in the area that has a direct link to the Cincinnati Reds or the Cleveland Browns. This is much more effective than using a big influencer just because they have more followers, it provides operators with a direct line to the people that they want to attract. Ultimately, the number of followers is not as important as the demographic and quality of the followers.
Authenticity also has a direct influence on conversion and retention rates and that is why it is essential to match the right brands with the right influencers. Long-time followers of a micro-influencer will spot a disingenuous ad straight away, as such, we must ensure that micro-influencers are matched with sportsbooks that fit their demographic and values. SGG Media works with over 1,450 micro-influencers, and between them, we can find an influencer for every major and minor sports team and sport you can think of.
Creativity and engagement are also essential in that respect. Putting faith in influencers to be creative with their ads will reap rewards in the long term. They know their audience much more than the sportsbook does, and they understand what type of content they want to see. The most successful campaigns are the ones that provide value to the influencer's audience and content. It merges into their content instead of feeling like it has been curated specifically to sell a product. A synergy between an influencer and an operator is very palpable, and a genuine endorsement from a micro-influencer is much more effective than an aimless ad when someone is scrolling through their feeds.
On that point, engagement should also be a focus. Audiences do not want to just feel as though everything they see from a sportsbook is an ad. Influencers should engage with their followers and make the content involving. This not only fosters loyalty and shows audiences that the endorsement is genuine, but it can also be a great way of managing communities and generating more followers, which, in turn, is beneficial for everyone involved.
If you are considering using micro-influencers for your advertising, then you need to make sure that you are working with the correct one for your brand. Using the correct social media influencer can be hugely beneficial to all involved and can help operators get the exact kind of audience they are looking for. It supplies operators with a direct link to their target demographic, ensuring a better ROI and better customer retention rates.
Author: Troy Paul – Co-Founder and CEO at SGG Media
BMM Innovation Group 'BIG' Welcomes Kara Matthew as Chief Operations Officer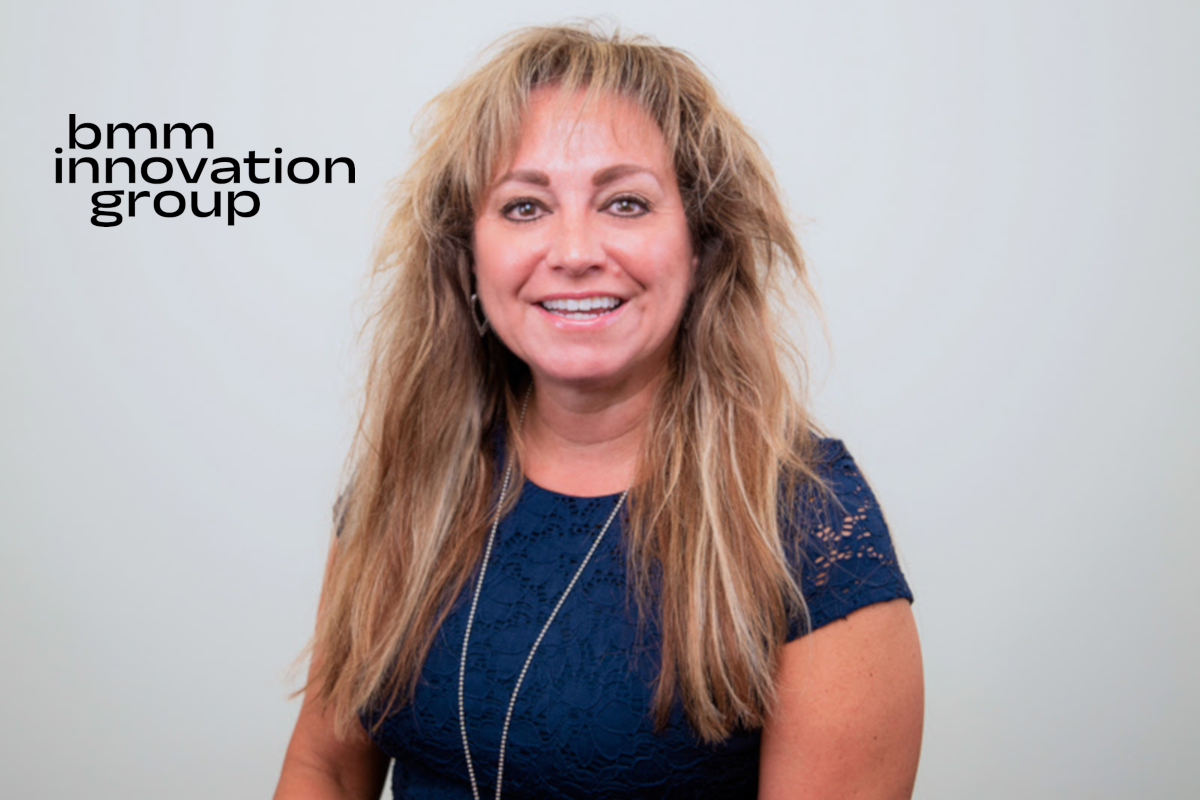 BMM Innovation Group (BIG), a technology conglomerate providing world-class services and cutting-edge solutions to the global gaming industry, is pleased to announce Kara Matthew (pictured) as Chief Operations Officer and welcomes her to its executive leadership group. Matthew will report directly to the Group Chief Executive Officer.
"Kara is an extraordinary leader and business executive," the Chief Executive Officer for BIG, Martin Storm, said. "Kara has excelled in large-scale global management, process optimization and technology advancement. At BIG, she will lead and globalize our growing service delivery, program management, R&D and IT capabilities in response to our rapid growth in digital and land-based gaming testing and certification. Her values and vision align perfectly with where our business is today and where it is heading. I am so pleased that she chose BIG as the new home for her talents."
"I am super excited and honored to join the team at BIG during this time of record growth for the company," Matthew said. "The BIG leadership team is exemplary and I have a lot of respect for them as well as the company. BIG's vision and values align with mine and I believe in the company's massive potential for continued growth and ongoing success. I am looking forward to being a key contributor to the advancement of our globalization as well as being part of a great organization."
Matthew holds over two decades of experience in gaming at Microsoft Xbox and International Game Technology (IGT) where she led global research and development and operational teams. More recently, she led delivery and operational teams at a global healthcare company with hundreds of staff across the world, where she played a key role in the growth and ultimate IPO of the company. Storm believes Matthew's success in technology, strategy, product delivery and operations leadership will fuel the continued growth of BIG.
Matthew will attend G2E 2023 in Las Vegas to meet with key clients throughout the industry. Visit her at BIG, the BMM Testlabs, BIG Cyber and RG24seven booth #4408.
BRENDAN DONOHUE TO STEP DOWN AS NBA 2K LEAGUE PRESIDENT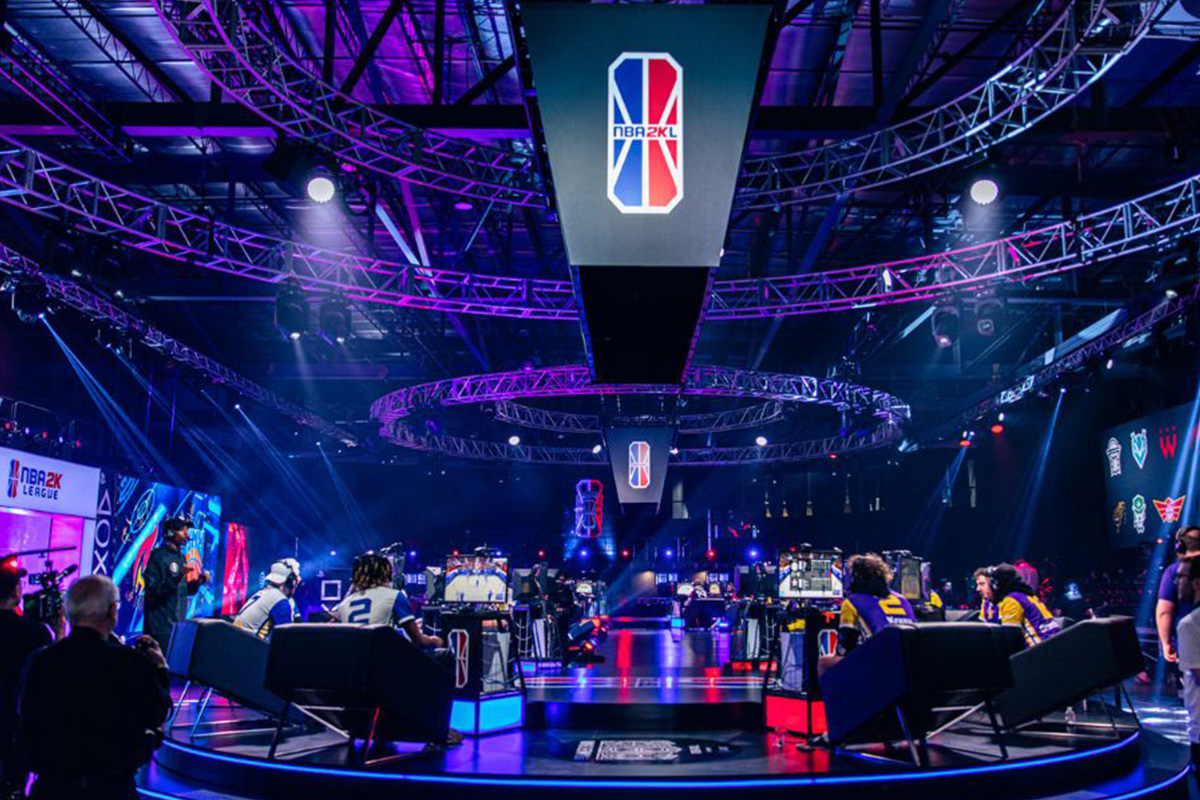 Brendan Donohue will step down as NBA 2K League President, it was announced today by NBA President, Global Partnerships Salvatore LaRocca.  Donohue, who has overseen the NBA 2K League since its inception, will stay on to assist with the transition to new NBA 2K League leadership until Oct. 31.
A sports business veteran with more than two decades of experience in team and league operations, Donohue was named NBA 2K League President in 2017 and has led the substantial growth of the esports league over its first six seasons.  The league – which was co-founded by the NBA and Take-Two Interactive and is the first official esports league operated by a U.S. professional sports league – has expanded from 17 teams in its inaugural season to 25 teams, including 22 NBA-affiliated teams and international franchises in Australia, China and Mexico.  This past season, the NBA 2K League delivered significant fan engagement growth across YouTube and Twitch, including a more than 50% increase in average minutes watched on the platforms compared to the prior year.
"We thank Brendan for all of his efforts in overseeing the launch and expansion of an entirely new league," said LaRocca.  "Under his leadership, the NBA 2K League has built a strong global following and presence in the esports community, and we see more opportunities for growth in the coming years given the enormous popularity and interest in the NBA 2K franchise."
"It has been an incredible privilege to lead the NBA 2K League and witness its evolution over these past six years," said Donohue.  "Working and engaging with talented colleagues, the very best NBA 2K players in the world and a growing community of passionate fans has been such a rewarding experience.  I am proud of what we accomplished together and look forward to taking on my next challenge in the sports industry."
Prior to being named NBA 2K League President, Donohue served as Senior Vice President of the NBA's Team Marketing & Business Operations (TMBO) department, where he led the strategic planning and management for all teams across the NBA, WNBA and NBA G League, helping them innovate in sales, marketing, digital and analytical areas of their business.  He joined the NBA league office in 2009 and previously held sales leadership positions with the Atlanta Hawks, the then-New Orleans Hornets, Milwaukee Bucks and Detroit Pistons.
Rivalry Releases New Original Game 'Cash & Dash' to Establish Next Generation of Casino Entertainment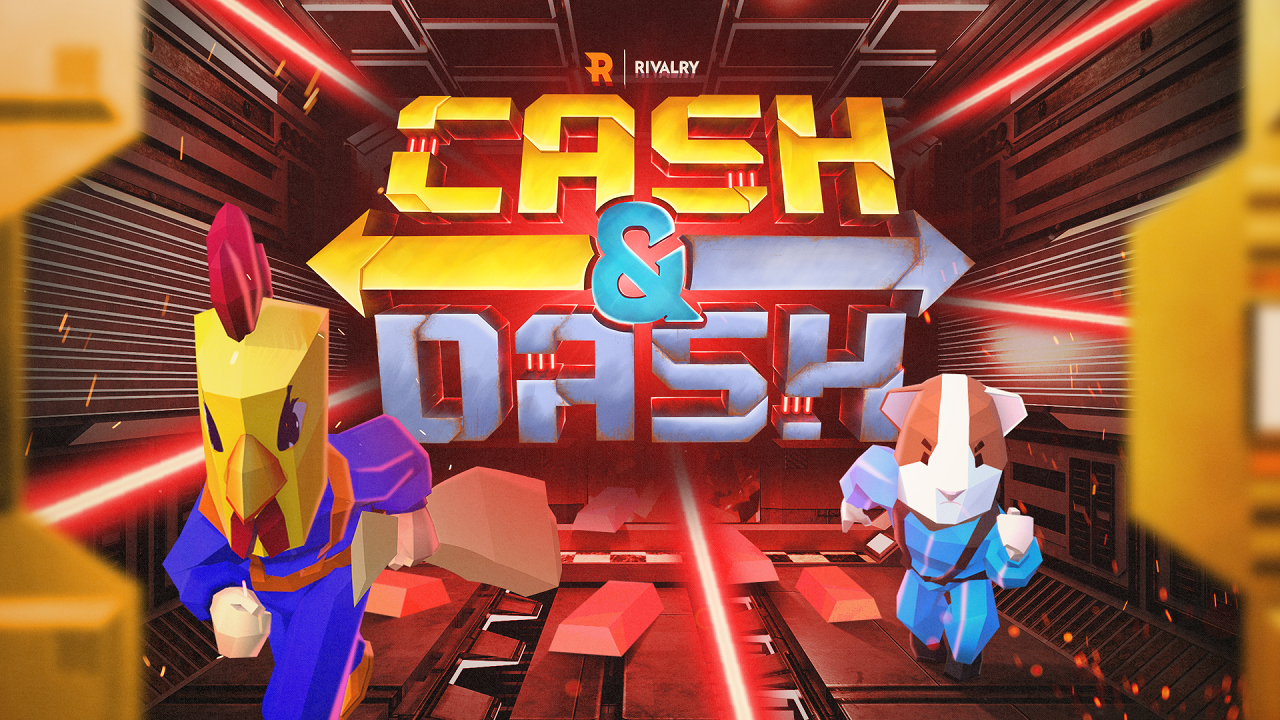 Rivalry Corp., the leading sportsbook and iGaming operator for Millennials and Gen Z, released 'Cash & Dash,' a new original casino game available exclusively on Rivalry. Developed in-house by Rivalry's games team, the fast-paced title blends elevated graphics, unique gameplay, and original IP to adapt the online casino experience for the next generation of bettors and their unique entertainment preferences.
"Online betting is still far behind other forms of entertainment from a product standpoint," said Steven Salz, Co-Founder and CEO, Rivalry. "We see a growing opportunity to create betting products that are strikingly fun, interactive, and engaging, and our original games are a big step in that direction. Cash & Dash, Rushlane, and other original games we currently have in development, continue to build on a unique betting experience exclusive to Rivalry that differentiates our product at a time where most sportsbooks look and feel the same."
Cash & Dash is a 3D game where players must infiltrate a high-security bank and avoid a series of booby-traps in order to steal the treasure and escape. Players bet the desired amount at the beginning of each round with multipliers that increase their winnings as they successfully navigate further into the secured building. Cash & Dash also features an array of Rivalry's original IP as playable characters and more, further bridging product, marketing, and brand across the Company.
As a live-service game, Cash & Dash offers players a dynamic gaming experience where additional content and rewards including new playable characters, custom maps, consumable items, and more will be released through future updates and expansions. Rivalry will also host limited-time events in collaboration with its creator partners to drive awareness and player engagement.
"Cash & Dash is a first-of-its-kind title that merges online casino betting with modern video game studio development and gameplay," said Andre Nogueira, Senior Product Manager, Games, Rivalry. "We've incorporated tried-and-true mechanics from the games industry to add a layer of entertainment value to the casino experience that resonates with our Millennial and Gen Z audience."
Cash & Dash has been developed by Rivalry's growing team of game developers, designers, and motion artists with experience producing video games for publishers and studios including Xbox, Nintendo, Ubisoft, and more. Rivalry will continue investing in video game development and producing more first-party games which build on the on-site entertainment experience and create an online betting product unique to the Company.
Cash & Dash is available on desktop and mobile in select regions and will soon roll out to all of Rivalry's markets globally.