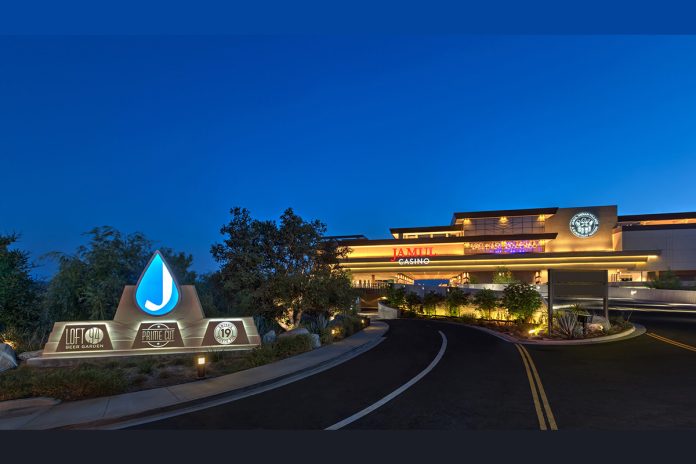 On April 25, 2023, the Jamul Indian Village of California (the JIV or Tribe) was honored with a highly prestigious national award from the Native American Finance Officers Association (NAFOA). The Tribe was awarded the Business Impact Deal of the Year Award at the 16th Annual NAFOA Leadership Awards luncheon during the 41st Annual NAFOA Conference in Washington, D.C. The Business Impact Deal of the Year Award recognizes the JIV's outstanding leadership, perseverance, and the trailblazing structure of its debt refinance.
Jamul Indian Village's Debt Refinance
The Business Impact Deal of the Year Award recognized the JIV's success in refinancing debt related to the construction of its casino, owned and operated by the Jamul Indian Village Development Corporation (JIVDC). The transaction reduced the JIVDC's interest by over $30 million annually by allocating a portion of its high interest rate debt to a holding company until the entire debt could be converted to a conventional, low interest loan. The refinancing deal serves as a shining example for other Tribal Leaders looking to refinance their projects in the future. With this achievement, the Jamul Indian Village of California has cemented its place as a leader in financial management and a force for positive change in the Native American community.
Erica M. Pinto, Chairwoman of the Jamul Indian Village and Chairwoman of the JIVDC Board, said: "This recognition is a testament to the resilience, determination, and hard work of our Tribe. After facing numerous challenges, we have emerged stronger and more successful. The refinancing deal has not only transformed our casino's financial standing but also paved the way for a brighter future for our entire community."
The JIV's successful debt refinance was due in part to Jamul Casino's:
Strategic location in a well-populated area with favorable demographics.
Modern facility with state-of-the-art amenities.
Impressive player database growth with strong trends.
Best-in-class management team, led by President and General Manager, Mary Cheeks.
Cheeks said: "Given the post-COVID lending environment, Jamul Casino's successful debt refinance speaks to the vision of our Tribal Board, the Casino leadership team, the dedication of our staff, and the loyalty of our guests. These transactions have provided new economic opportunities, such as allowing us to begin building a beautiful new hotel connected to Jamul Casino."
The Tribe's financial transactions were completed with the assistance of Procopio, Cory, Hargreaves & Savitch LLP (Procopio), who provided legal counsel for the JIVDC, and FSA Investment Group, who acted as the JIVDC's financial advisor. Procopio is an AMLaw 200 full-service business and litigation law firm, and FSA Investment Group is a financial advisory and investment firm.