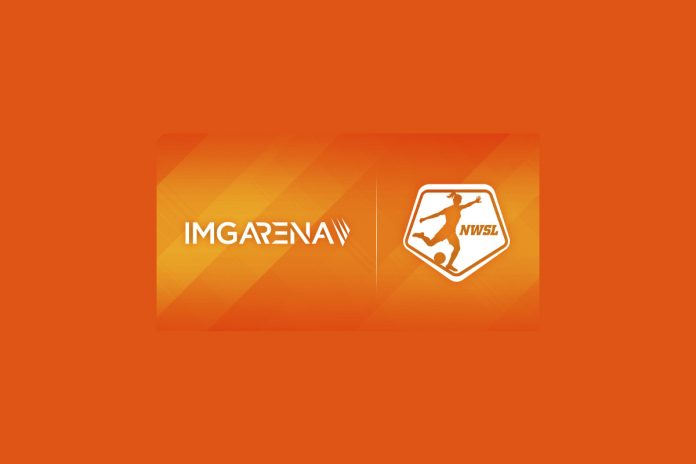 IMG ARENA has secured the exclusive worldwide data and streaming rights for the National Women's Soccer League (NWSL) and been appointed as its official integrity partner.
The multi-year deal will see IMG ARENA capture and deliver data from more than 161 NWSL and UKG NWSL Challenge Cup games per season for its global network of more than 460 sportsbook operators, as well as distribute live streaming for betting.
As the league's official integrity partner, IMG ARENA will also provide NWSL with full monitoring services to safeguard competitions and tournaments.
NWSL Chief Revenue Officer Mitch Poll said: "As the NWSL continues to grow on and off the field, delivering new opportunities to further engage with our teams and players is critical to unlocking our potential as an entertainment business. This new partnership is a key step in increasing the value add of our league and we are excited to work alongside IMG ARENA as we continue enhancing the fan experience for NWSL fans and sports enthusiasts alike."
Andrew Turner, Commercial Partnerships Manager – Americas, IMG ARENA, said: "We are delighted to be partnering with the world's premier women's soccer league to help grow the NWSL's global reach and engage fans with a front-row seat to every moment of the action. With last season's record-breaking attendance, new Utah and Bay Area franchises set to join in 2024, and a new-format Challenge Cup, the NWSL is one of the most exciting properties in global sports and a fantastic addition to our expanding US soccer portfolio."
The 11th NWSL season kicked off on 25 March after a record-breaking 2022 season that saw more than one million fans attend games during the season for the first time in the league's history. This year's multi-stage UKG NWSL Challenge Cup tournament is being played concurrently with the regular season for the first time.
The partnership builds on IMG ARENA's global portfolio of top tier properties which includes MLS, the USTA, UFC, PGA Tour, and multiple European soccer leagues via its partnership with European Leagues.