San Manuel Band of Mission Indians Named "Responsible Business of the Year" at 2022 Global Gaming Awards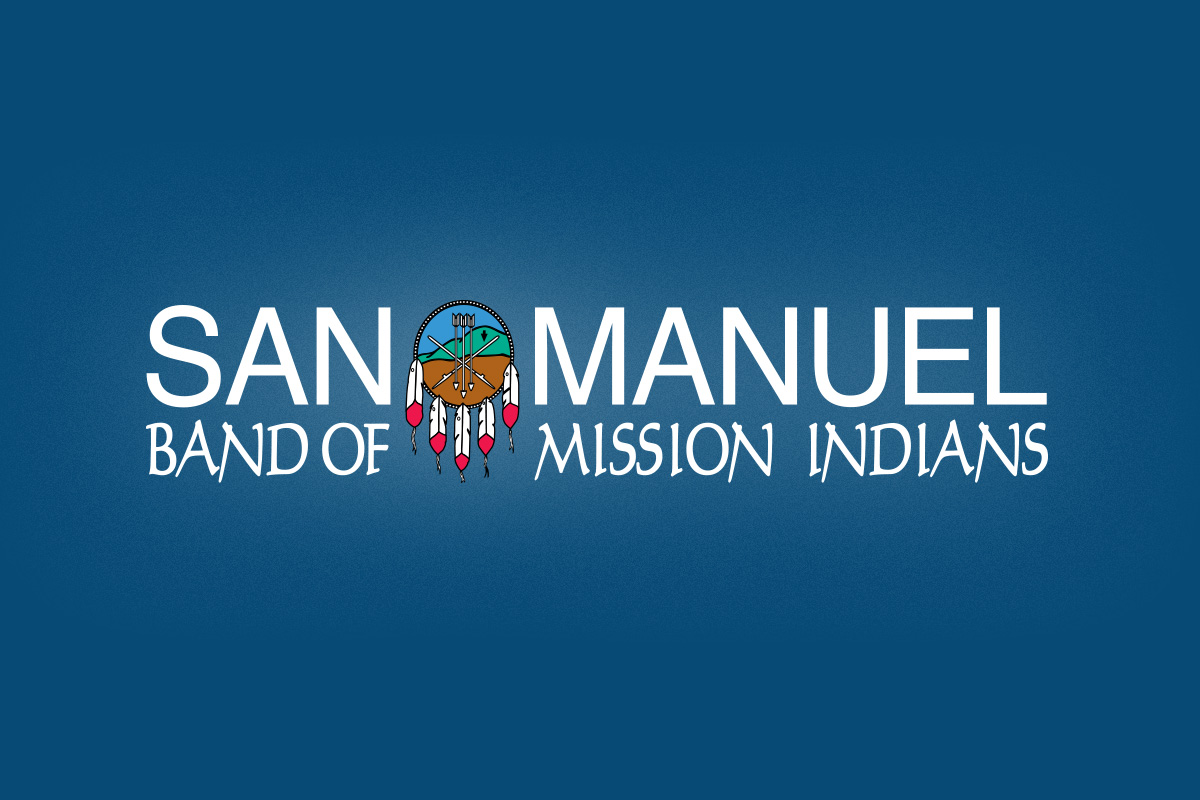 For the second year in a row, the San Manuel Band of Mission Indians has been awarded "Responsible Business of the Year" at the 2022 Global Gaming Awards in Las Vegas. The Tribe was recognized for its "generous contributions," donating over $300 million to charitable organizations in their own community, across the country, and throughout Indian Country over the last 20 years.
According to the tribe, this award "acknowledges the tribe and its gaming enterprise for their commitment to providing resources on services, programs, and initiatives that will yield positive economic, cultural, and social impacts." The recognition also "solidifies San Manuel's commitment to outstanding business practices" in human resources and community relations.
"It is an honor that the gaming industry recognizes our dedication to people first, before the enterprise. In an ever-changing economic and business environment, we have not wavered from our values-based business model that is centered first around our stewardship of people and our communities. Our values guide us in building healthy and resilient communities, being a responsible employer, and providing a responsible entertainment destination for our valued guests," Lynn Valbuena, Chairwoman of the San Manuel Band of Mission Indians, said.
In addition to supporting non-profit organizations nationally and locally, the Tribe is one of the largest employers in the Inland Empire, providing employment opportunities that support their Tribal Government Operations as well as at Yaamava' Resort & Casino.
In the last 12 months, the San Manuel Band of Mission Indians have hired more than 3000 new team members to support the expansion of San Manuel Casino to Yaamava' Resort & Casino at San Manuel which includes a 17-story hotel tower, full-service spa, pool deck, additional dining, and a state-of-the-art entertainment venue.
ESPORTS AWARDS LIFETIME ACHIEVEMENT IN ESPORTS CLASS OF 2023 ANNOUNCED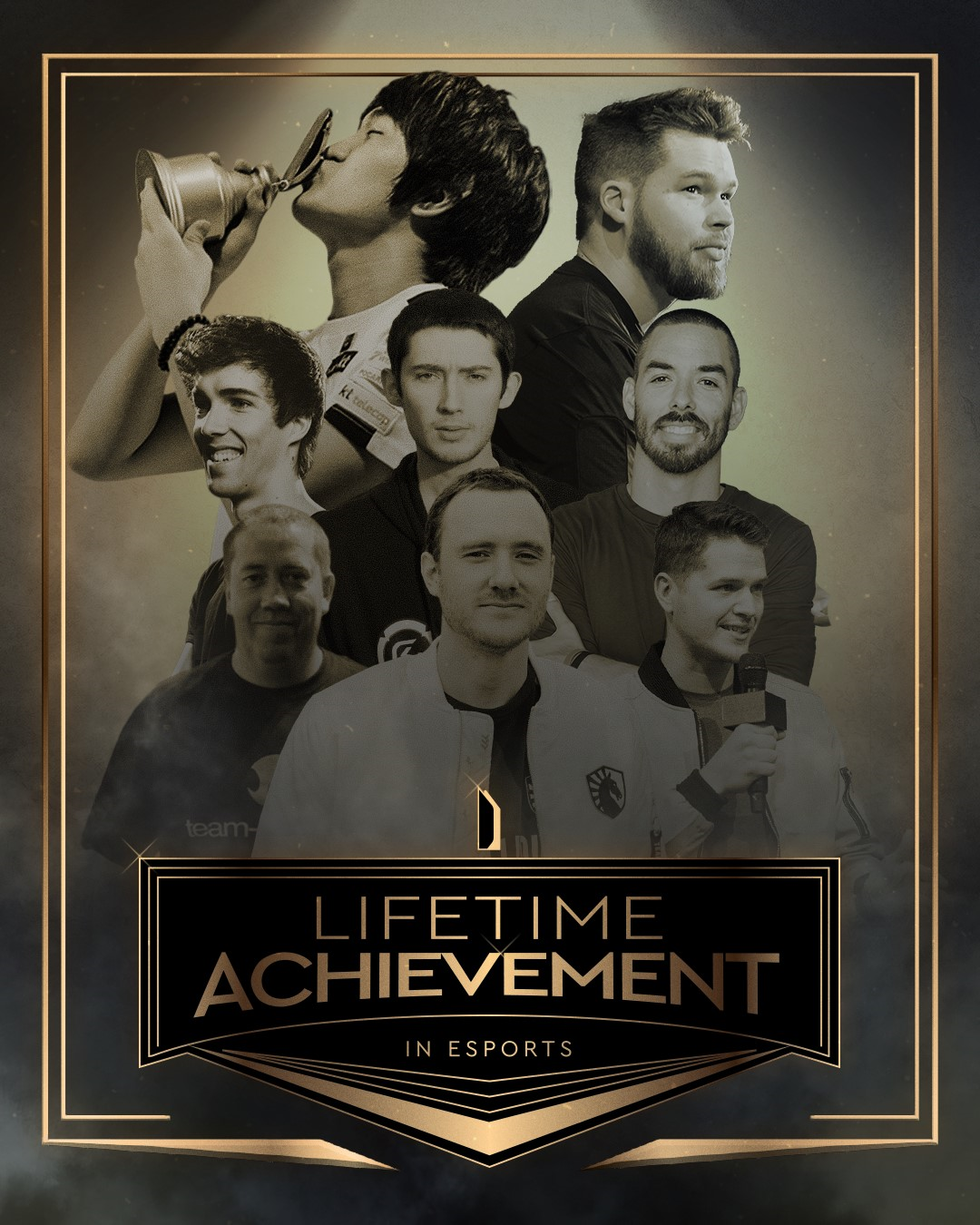 The Esports Awards presented by Lexus, the most prestigious night in the esports calendar, is excited to present the inductees for this year's Lifetime Achievement in Esports award, which celebrates those that have dedicated their professional life to improving the industry. This year's Lifetime Achievement inductees include Michael "Odee" O'Dell co-founder of Dignitas, 38x COD Champion Ian "Crimsix" Porter and esports host and Vice President of Programming for MLG .tv Chris Puckett.
The Lifetime Achievement inductees are carefully chosen by the esteemed Esports Awards panel, with each member nominating an individual they deem deserving of the accolade. This year's selection will join the likes of Dennis 'Thresh' Fong, the first professional gamer in history, Stephanie "missharvey" Harvey, Chief Culture Officer at Fly Quest and retired CS:GO player who achieved a staggering 5 World Championships, and Ralf Reichert, Co-CEO, Founder, and Chairman at ESL FACEIT Group.
To merit this distinction, candidates must fulfil three essential criteria: a substantial and enduring impact on the advancement of esports throughout their professional journey, a significant and sustained dedication to the industry's progress, and a distinguished status as a longstanding advocate who has achieved widespread recognition through their contributions. To celebrate the arrival of the 2023 inductees, the Esports Awards will host them at the Lifetime Achievement Mixer, a unique event in the industry that allows all classes of the Lifetime Achievement Award to meet and network.
The full list of lifetime achievement inductees are:
Chris Puckett – Former professional Halo player, long-standing esports host who made his name in MLG -Call of Duty but has been a mainstay from 2004 to the present day.
Michael "Odee" O'Dell – One of the founders of Dignitas, who has been a part of the esports industry since 1999.
Victor "Nazgul" Goossens – Retired professional StarCraft: Brood War Player who founded Team Liquid at 17 years old.
Shane "rapha" Hendrixson – Considered the greatest Quake player of all time, with his esports career spanning from 2002 to the present day.
Manuel "Grubby" Schenkhuizen – One of the most successful real-time strategy players of all time, playing Warcraft III, Age of Empires and Starcraft II.
Lee "Flash" Young Ho – Began his career in 2007 as a Starcraft professional player and quickly became one of the best players of all time.
Marc Merrill – Co-Founder, Co-Chairman, and President of Games for Riot Games.
Ian "Crimsix" Porter – Currently, the ESL R1 Driver for FaZeClan, who retired from professional Call of Duty after becoming 38x COD Champion and winning 3 COD World Championships.
"I am elated to share the Lifetime Achievement Class of 2023 inductees. All of these individuals have laid the foundation for the current generation of esports. Through their hard work, dedication, and perseverance, they have been instrumental in shaping the esports industry into what it has become today. We are proud to welcome eight of the most influential inductees into the Lifetime Achievement Awards" said Michael Ashford, CEO, Esports Awards.
The Esports Awards 2023 campaign key dates:
13th – 20th November: Turbo voting period–votes are worth double
20th November: Voting closes on all categories but 3
25th November: Voting closes for Esports PC Player, Esports Organisation and Esports Team of the Year
27th & 28th November: Inaugural Scholars
29th November: Lifetime Achievement Mixer
0th November: Esports Awards 2023 presented by Lexus
The 2023 Esports Awards is brought to you in partnership with Lexus, Xfinity, Oakley, and 5GRV.
LexisNexis Risk Solutions Honoured with Company of the Year Award from Frost & Sullivan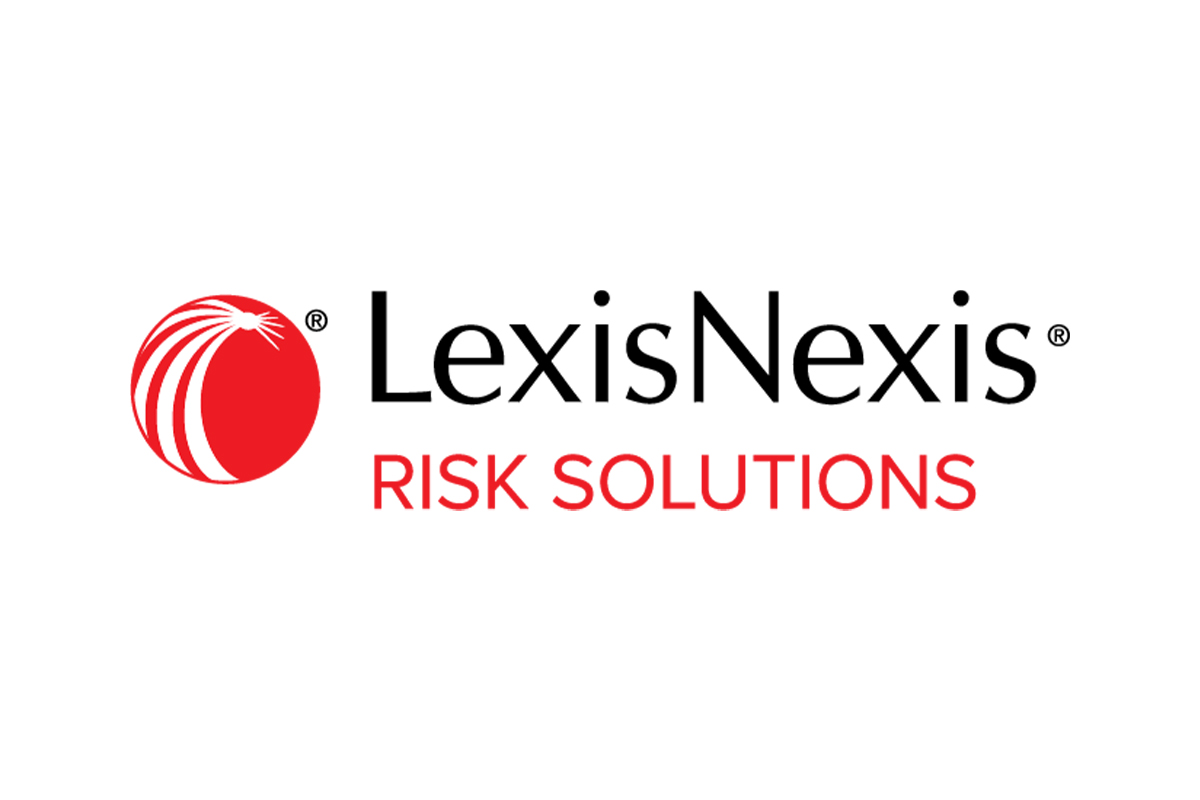 LexisNexis® Risk Solutions has received a Best Practices Company of the Year Award in the global fraud detection and prevention industry from Frost & Sullivan.
This top honour recognises LexisNexis Risk Solutions for its visionary innovation, market-leading performance and unmatched customer care. Frost & Sullivan independently evaluated nominated organisations against multiple criteria across the customer impact and visionary innovation and performance categories.
LexisNexis Risk Solutions received praise for empowering small and large enterprises with data and analytics-based insights, enabling them to prevent fraud and financial crimes, while helping them meet regulatory requirements.
"The product portfolio of LexisNexis Risk Solutions, guided by its vision to support customers with risk appropriate fraud and identity workflows, caters to the entire customer interaction channel and customer journey," said Deepali Sathe, senior industry analyst at Frost & Sullivan. "Utilising its digital network and consortium of customers, the company offers real-time and privacy-centric sharing of fraud feedback. This shared intelligence adds value by enabling better protection against fraudulent activity that may have affected another customer in the network."
Frost & Sullivan highlighted the attributes of LexisNexis® ThreatMetrix® in providing companies with protection against fraud across the customer lifecycle. ThreatMetrix® used embedded machine learning and insights, sourced from billions of global transactions and nine billion unique devices in 2022 alone to authenticate customers. This solution allows organisations to introduce the appropriate level of security-related friction to each interaction.
It also recognised the value of LexisNexis® Emailage® for email address-based risk assessment and LexisNexis® BehavioSec® for behavioural biometrics, offering customers a more comprehensive portfolio to detect and prevent fraudulent activity. It also recognised the value of solutions including LexisNexis® Emailage® for email address-based risk assessment, LexisNexis® Phone Finder for phone-based risk assessment, and LexisNexis® InstantID® and the LexisNexis® Fraud Intelligence analytic model for know your customer (KYC) identity verification and fraud detection.
"We are very pleased that Frost & Sullivan has recognised our efforts in fraud detection and prevention with this Best Practices Company of the Year Award, given our long and successful track record in helping businesses to reduce fraud attacks across the customer journey." said Steve Elliot managing director, for LexisNexis Risk Solutions UK & Ireland. "We are particularly pleased Frost & Sullivan highlighted our customer-centric approach and how our products and services help customers drive revenue and growth – something we pride ourselves greatly on. Recognition from such an esteemed industry analyst firm will only help make us more determined in helping organisations worldwide to protect their customers and society from bad actors."
Wynn Resorts Receives 24 Five-Star Awards from Forbes Travel Guide on 2023 List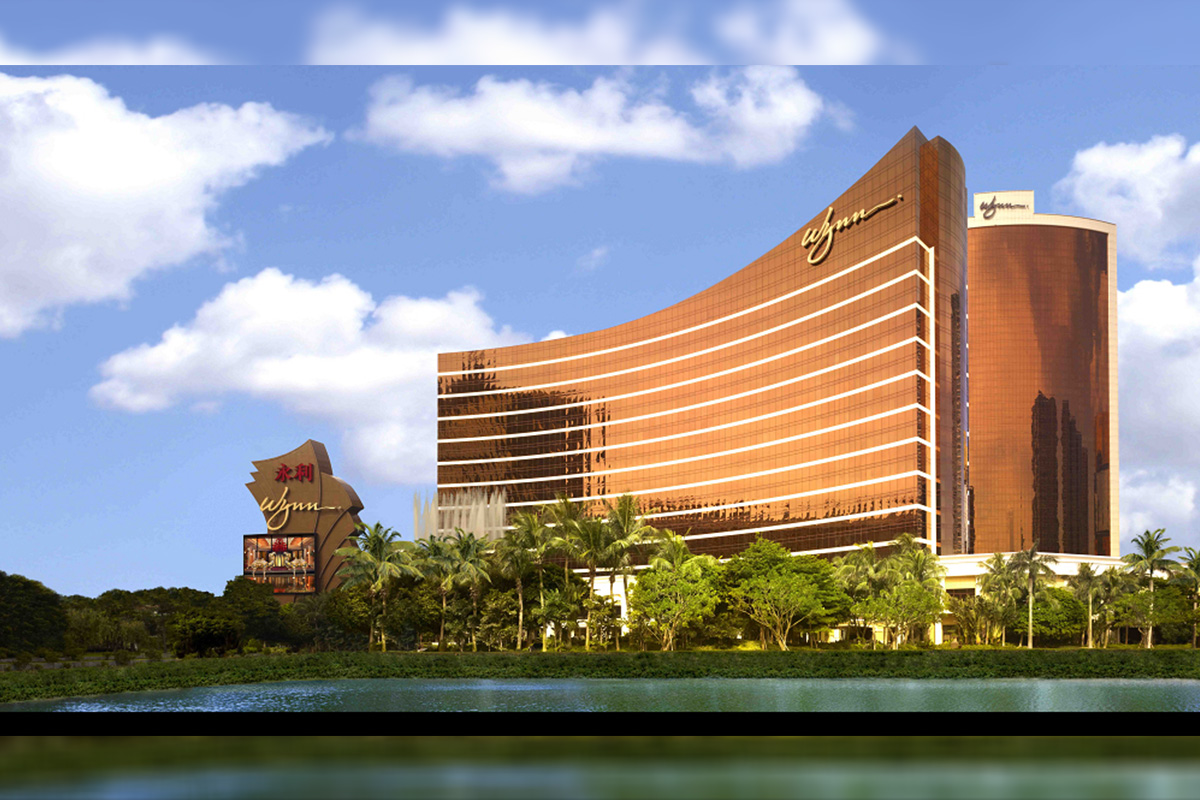 Wynn Resorts announced that it has maintained its 24 Forbes Travel Guide (FTG) Five-Star Awards in 2023, more than any other independent hotel company in the world. In addition, Wynn Las Vegas, Encore Las Vegas, and Wynn Palace remain the three largest FTG Five-Star casino resorts in the world.
"This continued recognition of our commitment to excellence reflects the effort and dedication of our people, who are the foundation of our success. We are proud to have maintained an unprecedented position with the multiple awards we have received, and this recognition continues to inspire all of us to provide the unparalleled guest experience that we are known for globally," Frederic Luvisutto, COO of Wynn Macau Limited, said.
Wynn Macau maintains its exclusive status as the only resort worldwide with eight FTG Five-Star awards, while Wynn Palace continues to have the most FTG Five-Star restaurants of any individual resort in the world. Globally, in North America, Wing Lei at Wynn Las Vegas remains the only FTG Five-Star Chinese restaurant, while Encore Boston Harbor sustained its classification as the largest Five-Star regional resort casino after earning awards in 2022 for the spa and hotel.