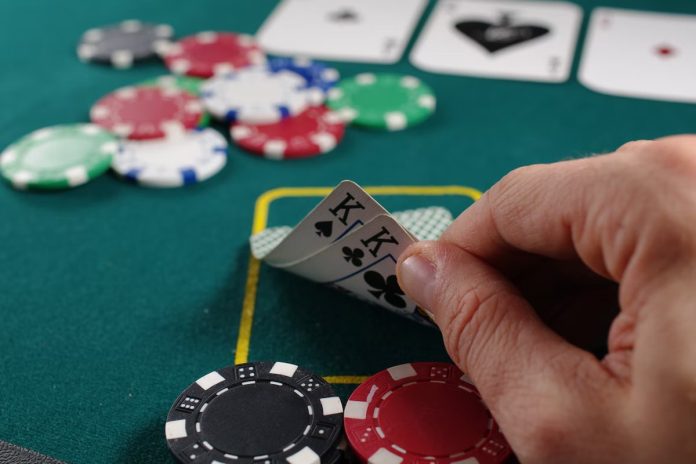 So, you have played poker for a while and want to show up your poker skills in a head-to-head battle. If you are not sure about your skills, you might need some heads-up poker strategies to develop your strategy.
One of the more popular casino games, for instance, is online poker. While games like slots are more dependent on luck, online poker needs some skills as well. And that's where things get interesting.
There is a reason why poker is one of the most interesting games in a casino. It is mostly dependent on strategies, and it is an honour to be a master of poker. There are many variations of the game, and each variation is as good as the other. Poker is also very fast-paced and intense. It is no exaggeration to say that a heads-up match between two worthy opponents has the same excitement as a top-rated thriller movie.
Top Online Poker Tips for You
If you are heading out to play poker games online for the first time, here are some quick tips to get you started!
If you are just venturing into the world of online gambling and have never played online poker before, you might find it a little different from the online version. Online poker has a slightly faster pace. You will get used to it after a few rounds.
Try a few games for free. Online casinos usually let the players sign up and play demo versions. It gives you an idea of how the game works. You can also visit the game developer's site and try out the demo versions there.
Watch a few instructional videos and read up blogs about tips and tricks. As such, there are no tricks that come in handy while playing online.
Poker Tips When Playing for Real Money
It is often said that if you can take over your opponent in heads-up poker, you have mastered poker! For pros, heads-up poker is a fine opportunity to show off their skills and make some money. And to help you gain that confidence, we have elaborated some cool heads-up tips.
Ensure that you play at an authorized casino.
You will not win a single penny at a rigged casino.
Claim all the bonuses.
The bonuses boost your chances of winning and give you some leverage. Make sure you use the bonuses to the fullest.
Don't chase your losses.
The worst move you can make is chasing the losses and losing some more. Poker may involve some skills, but it is more or less dependent on luck, just like other gambling games.
Try different variants.
While being loyal to poker and mastering it is great, you should try your hand at other types. Who knows, you might like other variants too! You also try other card games for fun.
Watch your bankroll.
Playing poker is extremely addictive. And binge-playing it can lead to some ugly scenarios like angry landlords. Be smart and set limits to your betting.