Underdog Appoints Renowned Problem and Responsible Gambling Policy Expert Brianne Doura-Schawohl as a Consultant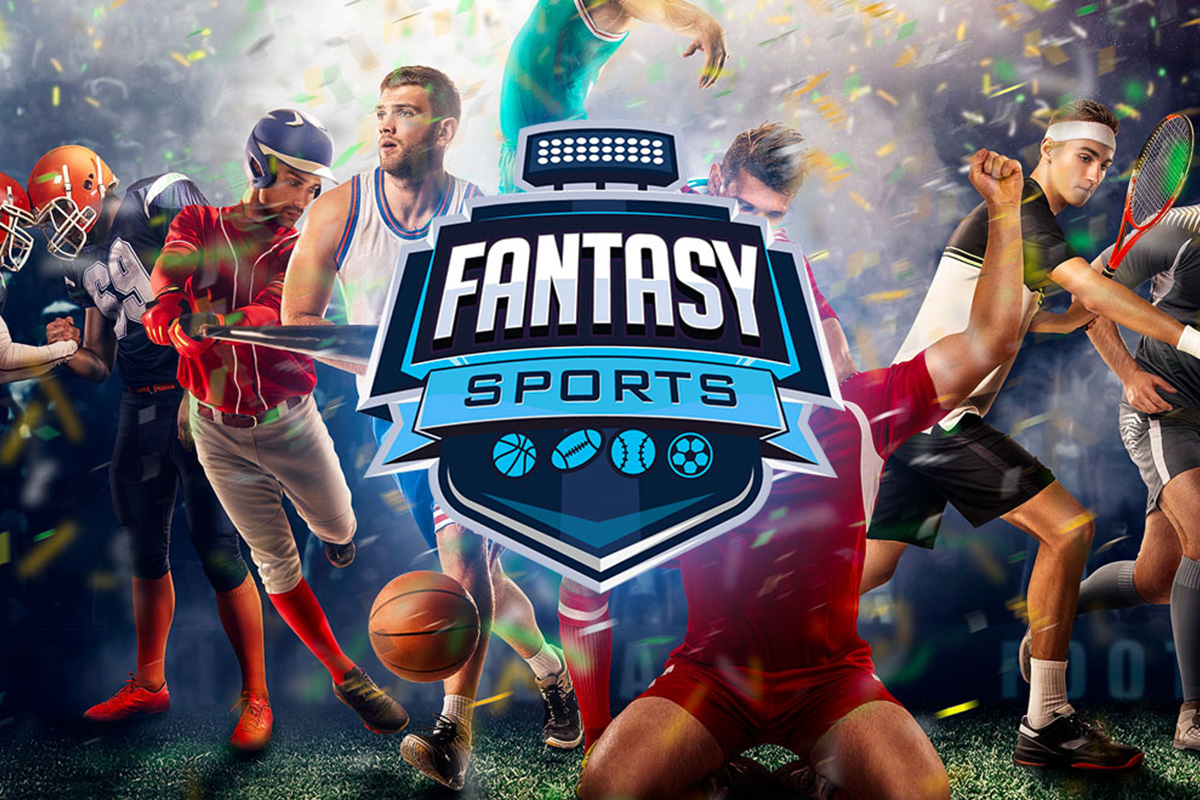 Fantasy sports company Underdog has announced that Brianne Doura-Schawohl has joined the company as a consultant to bolster efforts to provide users with a safe, fair, and reliable platform with the highest level of integrity.
Doura-Schawohl brings more than a decade of experience in advocacy, public policy, government, and communications, and has played an invaluable role in shaping gaming legislation. Prior to starting her own consulting firm, Doura-Schawohl Consulting LLC, she most recently served as Vice President of US Policy and Strategic Development for EPIC Risk Management and as Legislative Director for the National Council on Problem Gambling (NCPG). Named as one of the Top 100 lobbyists in 2021 by the National Institute of Lobbying & Ethics (NILE) and one of the Top 25 people watch in 2022 by Global Gaming Business, she currently sits on the Board of Directors for Kindbridge Behavioral Health and holds a leadership role within the NILE Next Gen Executives committee.
In her role, Doura-Schawohl will guide core concepts for Underdog operations with regard to responsible gaming, including the development of internal policies, the creation and execution of impactful strategic plans to increase understanding of problem gambling, and making introductions to key stakeholders within states to ensure the brand is well represented as a committed partner in responsible gaming efforts.
"A guiding principle of Underdog is to deliver the necessary resources and guidance to our community to ensure a responsible fantasy sports experience. Collaborating with a well-respected industry leader of Brianne's standing will strengthen our efforts as we accelerate our future roadmap," Jeremy Levine, President and Chairman of Underdog, said.
"I'm thrilled to be working with the incredible team at Underdog as we reimagine the fantasy sports experience. With the company's rapid growth and as it expands its offerings to new customers, it is critical that we uphold the highest degree of integrity while delivering users with a safe and reliable platform," Doura-Schawohl said.
Rivalry Corp Releases Fantasy Basketball App for 2023/24 NBA Season in Partnership with Low6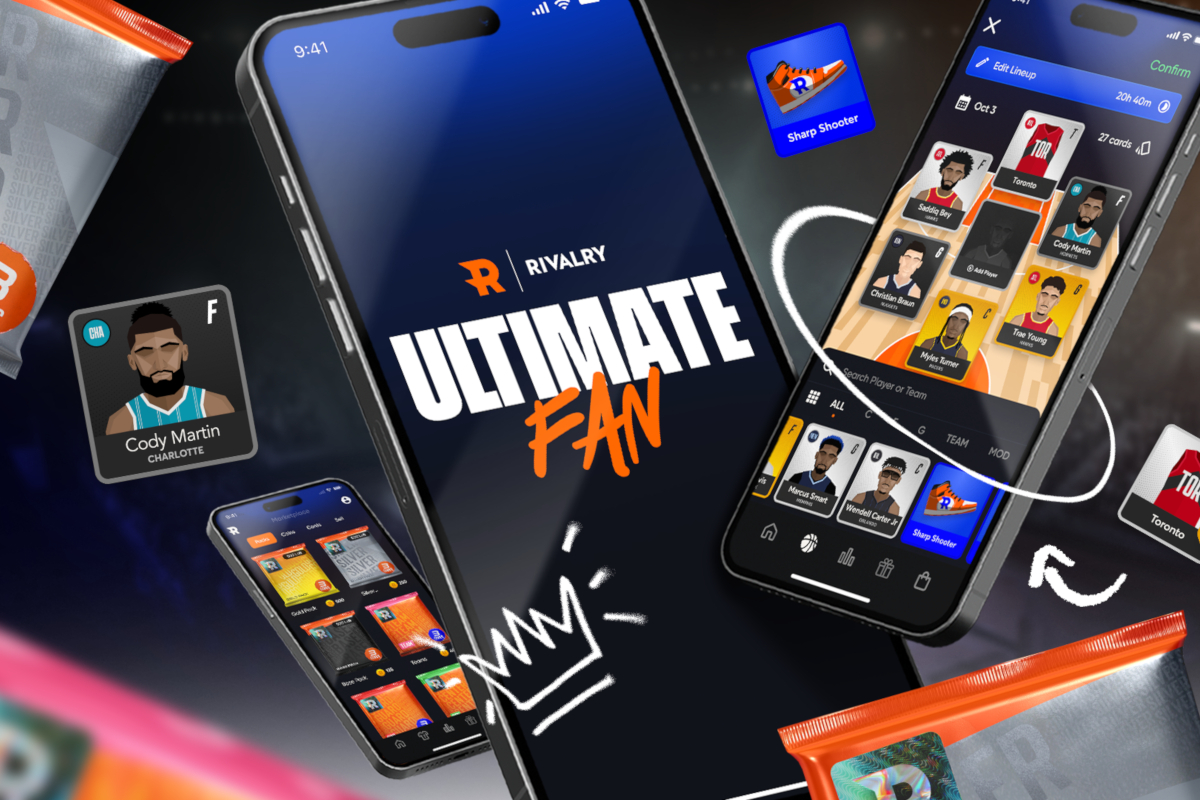 Rivalry Ultimate Fan taps into trading card culture, collectibles and local communities to engage the next generation of basketball fans throughout the 2023/24 NBA season and expand the company's position within traditional sports verticals
Rivalry Corp (TSXV: RVLY) (OTCQX: RVLCF) (FSE: 9VK), the leading sportsbook and iGaming operator for Millennials and Gen Z, today released Rivalry Ultimate Fan, a standalone daily fantasy sports app for the 2023/24 NBA season launched in partnership with Low6, a leading gamification innovator.
"Rivalry Ultimate Fan applies our Gen Z playbook to the world of fantasy sports to engage the next generation of basketball fans and strategically position our brand within a new vertical," the co-founder and Chief Executive Officer for Rivalry Corp, Steven Salz, said. "Expanding further into the traditional sports segment enables us to introduce the unique betting experience we've built to a new community of players and realize the operating leverage we see in other parts of the business among a broader audience. Low6 has delivered an innovative free-to-play product that fits well into this strategy and builds our presence in an important category."
Rivalry Ultimate Fan is a free-to-play fantasy basketball game that taps into the rise of trading card culture, collectibles and pack openings. Users open digital card packs of NBA players to create line-ups, compete in weekly contests throughout the season and win an array of prizes including NBA merchandise, gift cards and redeemable promotions on Rivalry Corp's sportsbook and casino.
Rivalry Corp will also release a collection of physical booster packs containing custom-illustrated trading cards of NBA players, Rivalry Corp's original IP and more with QR codes to claim additional prizes. This includes The Big Baller, a one-of-one holographic card that will award two tickets to the 2024 NBA Finals. Further tapping into the excitement of trading cards, Rivalry Corp will collaborate with its creator partners to livestream Rivalry Ultimate Fan pack openings to its audiences throughout the season.
"Rivalry Corp's expertise and understanding of Millennial and Gen Z customers is very much aligned to Low6's product development," the co-founder and Chief Executive Officer for Low6, Jamie Mitchell, said. "We're confident our award-winning fantasy game will drive acquisition and engagement for Rivalry Corp among a new audience while maintaining its commitment to innovation and one-of-a-kind experiences in betting."
Adding to the offline experience, Rivalry Corp will give back to basketball fans and local communities by refurbishing outdated and neglected basketball courts. The promotion will allow registered Rivalry Corp users who have bet on basketball to submit their local court to be restored in hope that it may help cultivate the next NBA star.
Rivalry Ultimate Fan will be available on iOS and Android mobile devices in a sub-set of the company's Isle of Man-licensed markets. Rivalry Corp will explore opportunities to expand the product and other similar free-to-play offerings to additional regions in the future.
Underdog Announces Pioneering Responsible Gaming Innovation Fund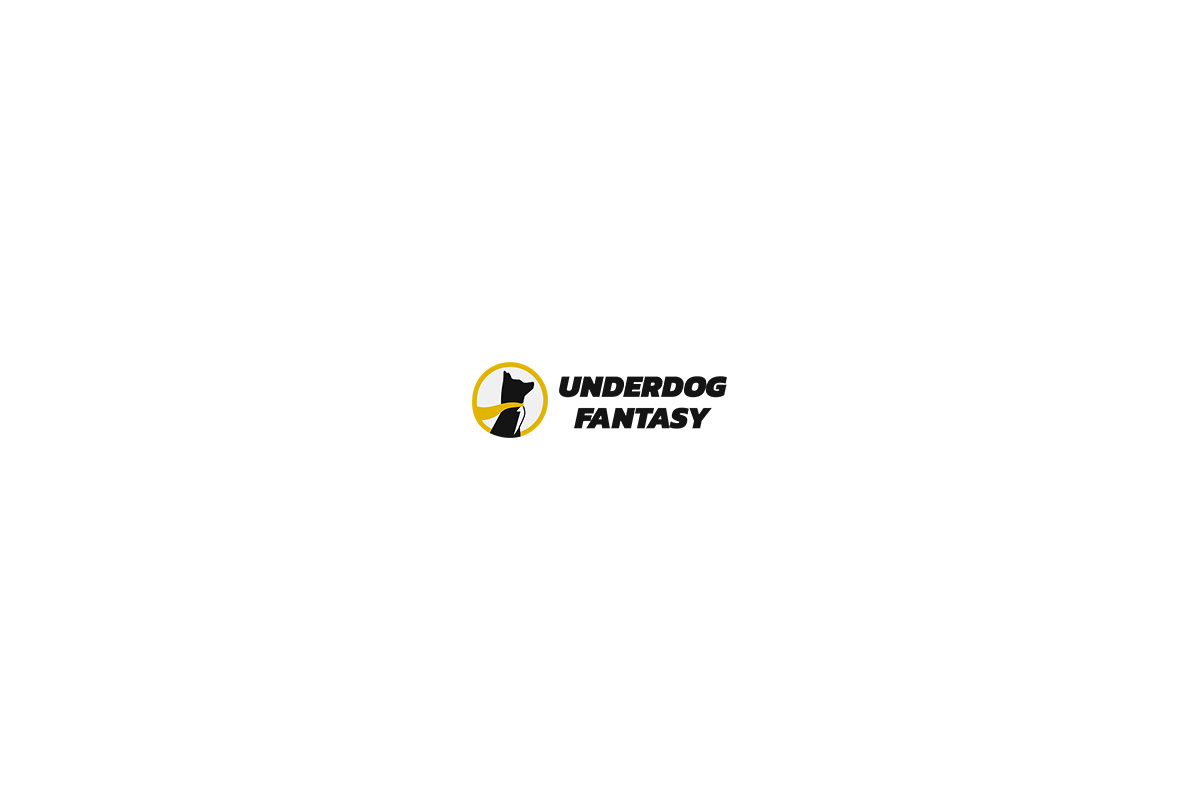 Underdog Fantasy, the fast-growing sports gaming platform, announced the launch of GuardDog, a pioneering investment initiative dedicated to fostering innovation in responsible gaming. Underdog is launching GuardDog with $1 million in initial funding to be used to support and accelerate early-stage startups focused on building new and creative solutions to address problem gaming and further responsible gaming.
GuardDog's mission is to identify, invest, and help grow innovative startups that help real-money operators operate responsibly and players play responsibly. In keeping with Underdog's overarching commitment to industry-leading innovation in responsible gaming, GuardDog will make investments in companies building technology and solutions to make fantasy, betting and all real-money games safer and more enjoyable for those who play.
Companies receiving GuardDog funding will, in addition to monetary investment, get access to advisors, mentors, and investors from a community of former regulators, responsible gaming experts, experienced funders, and more who can help accelerate their business. Mentors include Brianne Doura-Schawohl, renowned responsible gaming advocate; Adam Warrington, former vice president of Responsible Gaming at FanDuel; Chris Grove, partner at Acies Investments; Dan Hartman, former director of the Colorado Division of Gaming; and Sara Tait, former executive director of the Indiana Gaming Commission.
"At Underdog, we always look to adopt best in class and then innovate further. With GuardDog, we intend to spur innovation to help companies that help people play the games they love — including all our games on Underdog — responsibly. We know there are tons of dreamers, entrepreneurs and builders out there that can help build a stronger, more responsible ecosystem for all. We want to help those innovating in responsibility by providing capital, mentorship and valuable connections. We're really excited to launch GuardDog and we can't wait to help some amazing companies," Jeremy Levine, founder and co-CEO of Underdog, said.
Underdog Brings Responsible Gaming Leader Adam Warrington Aboard as a Consultant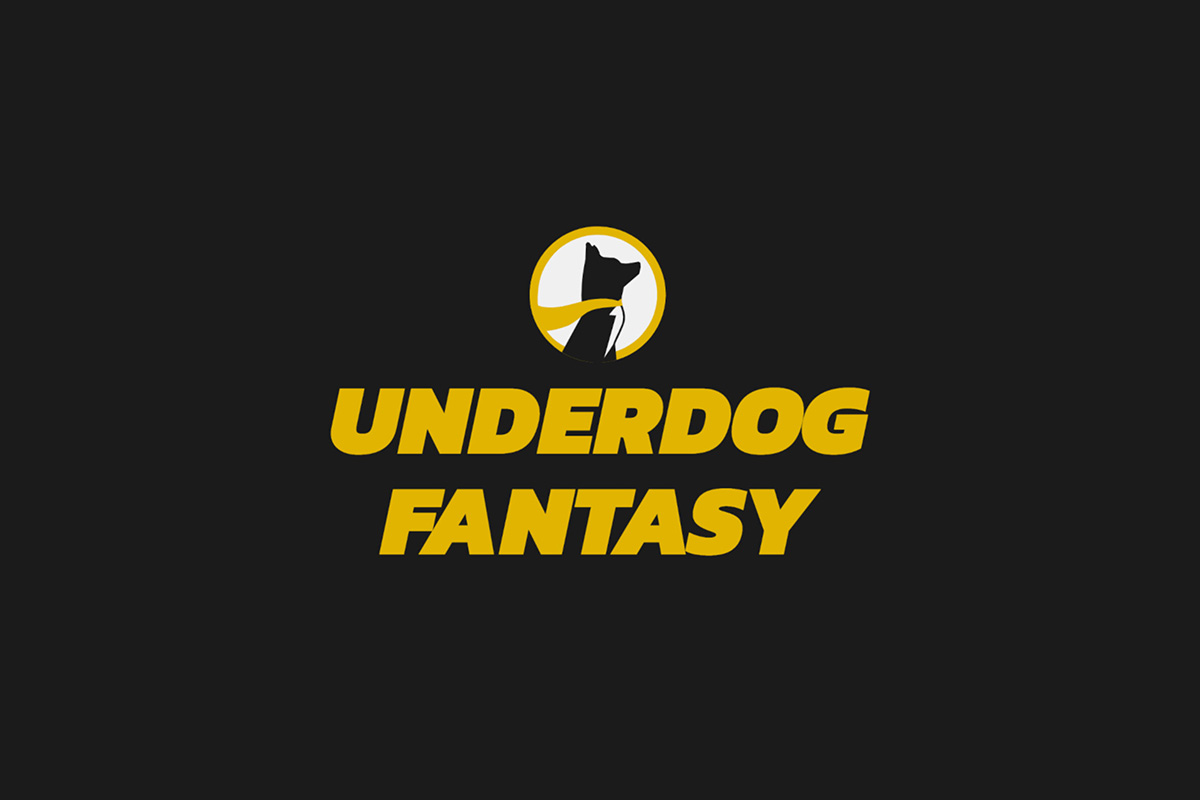 Underdog Fantasy, the fast-growing sports gaming platform, announced Adam Warrington has joined the company as a consultant to help further enhance Underdog's innovative responsible gaming program aimed at providing users with the safest gaming platform on the market.
Warrington brings deep experience in corporate responsibility and has led numerous social impact and responsible gaming initiatives over his career. Warrington most recently was the Vice President of Responsible Gaming at FanDuel, where he oversaw the company's responsible gaming platform. Previously, Warrington was the Vice President of Corporate Social Responsibility at Anheuser-Busch, where he led the team responsible for local and national social impact initiatives, including the company's long-standing emergency drinking water program, as well as the "Drink Wiser" responsible drinking campaign through the Budweiser brand. Warrington also spent four years on the board of directors for Keep America Beautiful, the nation's leading community improvement non-profit organization.
"At Underdog, making sure our players enjoy our games responsibly is paramount. That's why we're thrilled to work with Adam, whose expertise, experience and standing will be invaluable to our efforts to continue to innvovate and lead the industry by example when it comes to responsible gaming," Jeremy Levine, Founder and Co-CEO of Underdog, said.
In his advisory role, Warrington will support Underdog's ongoing innovation and continual enhancements in its best-in-class responsible gaming program as the company works to ensure that any fantasy sports or sports betting offerings in North America put player protection first and empower and educate users to play responsibly. Warrington will help guide strategic planning and execution around ongoing and emerging initiatives to mitigate problem gaming and will help the company communicate its responsible gaming efforts and achievements externally.
"I'm incredibly excited to partner with Underdog to identify and execute opportunities to drive innovation and measurable outcomes in responsible gaming. Daily fantasy and online sports gaming are a fast-moving and dynamic space. It's critical the pace of innovation and advancement in responsible gaming keep up. I truly admire Underdog's commitment to this important topic, and I'm pleased to be working with the team to further their mission," said Warrington.