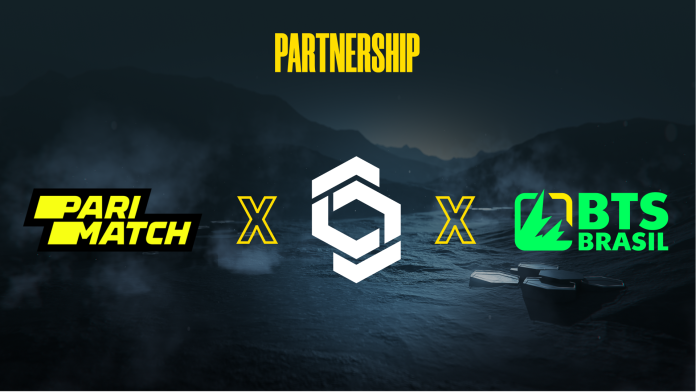 GRID announces Parimatch as the official betting sponsor of the Brazilian Champion of Champions Tour broadcast for the competition's duration.
The sponsorship will see Parimatch supporting all Brazilian broadcasts of the Champion of Champions Tour, jointly expanding the CCT outreach and engagement in South America while promoting Parimatch within the region. The regional broadcasts shall be produced by CCT partner BTSBrasilTV, who will additionally leverage the potential of the entire Tour's content portfolio, including all Online cups, all Studio LANs, and the CCT Finals in 2024. The partnership aims to create engaging experiences for CCT viewers through Parimatch's products for the Brazil CS:GO scene.
The first South America Online Series is approaching the Playoffs, starting August 25, and will see teams such as 00Nation competing for the $25,000 prize. The total prize pool for the region is $400,000, split between the 8 Online Series ($200,000) and the 2 Studio Finals that follow ($200,000). BTSBrasilTV holds broadcasting rights throughout the regional stages of the Tour, and shall retain those rights during the 2024 Arena LAN Finals. BTSBrasilTV is one of the largest independent studios in Latin America, which specializes in esports coverage and casting to a global audience.
"Working with Parimatch is a great opportunity as they truly understand the growing impact and further potential of the esports industry. We aim to establish partnerships that drive growth to create a fruitful experience for CCT players and viewers alike. At GRID, we feel that Parimatch shares the value of prioritizing fan engagement with the CS:GO, and greater esports community," said Mikael Westerling, Chief Sales Officer at GRID.
"Brazil is a new market of operations for Parimatch. We see great value in partnering with GRID – one of the strongest players in the global esports market that deeply understands data, integrity, and the gaming community. It is not our first brands' collaboration, and I think it will be as successful as all the previous ones, based on shared values and determination for the best results." – shared Dmitry Belianin, CCO, of the PMI service company, engaged in the development and implementation of the expansion strategy for the Parimatch brand and GRID. –  I am sure that our first steps accompanied by the best of the best will set the stage for an extraordinary journey."