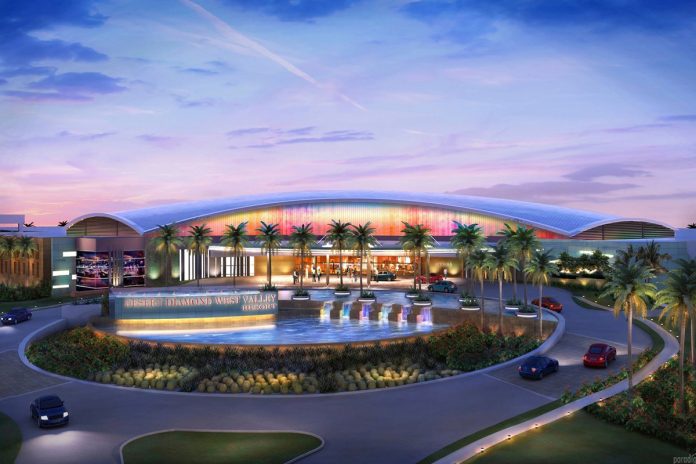 U.S. Integrity has announced a comprehensive partnership with Desert Diamond Casinos & Entertainment, which on February 11, 2022, launched their mobile sportsbook operation. In addition to launching mobile sports betting, currently three of their four properties have retail sportsbooks.
Desert Diamond Casinos & Entertainment is an Enterprise of the Tohono O'odham Nation. Desert Diamond Casinos is one of the largest tribal casino operators in the state of Arizona. Desert Diamond Casino West Valley near Glendale, AZ is the newest facility, additionally three other properties are located near Tucson, Sahuarita, and Why. The mission of the casinos is to provide the means for a better quality of life for the Tohono O'odham Nation and all people in Arizona.
"We are extremely excited to be working with U.S. Integrity as we grow our locally-operated mobile sports betting platform. Having U.S. Integrity as a partner furthers our commitment to ensuring the safest mobile experience for our guests. U.S. Integrity's system provides the ability to identify potentially suspicious wagering activity in real time," Mike Bean, CEO of the Tohono O'odham Gaming Enterprise, said.
U.S. Integrity will provide integrity monitoring services via its proprietary dashboard to Desert Diamond Casinos. U.S. Integrity conducts analysis across dozens of data sets to proactively identify irregular contest-level, officiating, and wagering patterns.
"U.S. Integrity is proud to partner with Desert Diamond Casinos and assist with the protection of their sports-betting platform. U.S. Integrity's mission is to provide conflict-free, best-in-class insights and compliance solutions to our clients. We are looking forward to working with the outstanding team at Desert Diamond Casinos. Their commitment to fair and safe sports wagering aligns with the integrity standards U.S. Integrity aims to uphold throughout the legalized sports-betting market," Matthew Holt, CEO and co-founder of U.S. Integrity, said.