Real Luck Group Partners with Raketech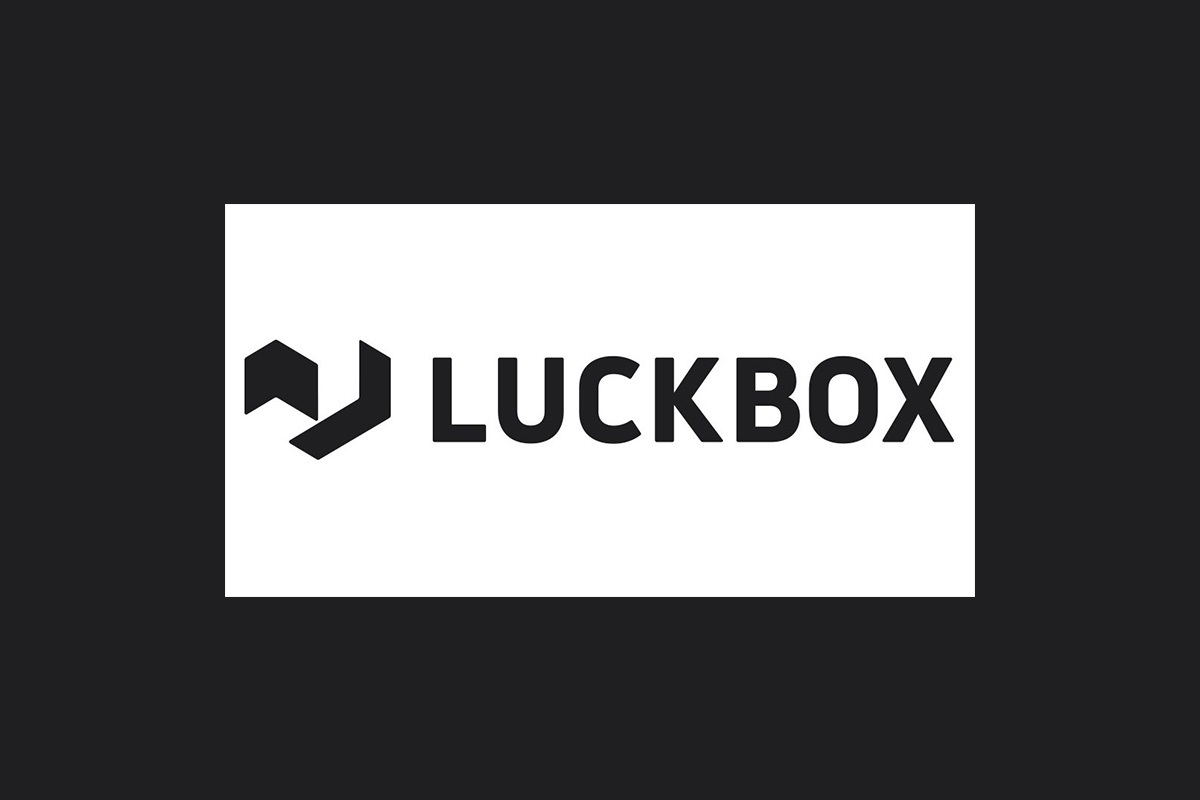 Real Luck Group, the parent company of esports betting platform Luckbox, has entered into a partnership with leading affiliate and performance marketing company Raketech Group Holding.
The agreement will see Luckbox listed on a number of Raketech-operated affiliate websites, designed to refer players to Luckbox's next-generation esports, sports, and casino betting services. The agreement builds upon prior agreements that Real Luck Group has signed with several key affiliate marketing networks to increase player traffic. Raketech, headquartered in Malta, operates more than 1760 sites, driving active players to igaming brands.
Luckbox Head of Affiliates Mike Bazzi said: "Raketech is among the biggest lead-generation companies in the igaming industry. I know from previous roles that Raketech is a proven driver of traffic, which is a key focus of our growth strategy at this time. This partnership is a continuation of Luckbox's efforts to increase our player base in a data-driven manner to grow revenues. We will continually monitor and optimize our marketing spend across our player acquisition strategies."
Additionally, Luckbox has submitted an application to the Alcohol and Gaming Commission of Ontario (AGCO) to become a fully registered operator of internet gaming and sports betting in the province.
Luckbox already holds an Isle of Man gaming license, allowing the Company to access over 80 markets globally. The Company intends to apply for additional licenses in selected regulated markets as part of its continued growth strategy.
Luckbox CEO Thomas Rosander said: "We're a Canadian company, listed on the Toronto Venture Exchange, so it's very important for us to operate on home territory.
"Canada already has a mature betting audience; however, the Canadian Gaming Association suggests that Canadians place over $4 billion of bets with offshore sites each year. Regulations have changed; Canadians are passionate esports and sports fans; and esports is a large and growing recreational activity in Canada. The Canadian sports betting market could be a multi-billion dollar market within five years, so now is the time for Luckbox to operate in Canada, starting with Ontario.
"With a population of almost 15 million, Ontario accounts for 40% of Canada's total population and 37% of national GDP. Ontario has established esports organizations such as Toronto Defiant (Overwatch League) and Toronto Ultra (Call of Duty League) as well as major sports teams such as Toronto Maple Leafs, Toronto Raptors, Toronto Blue Jays and Toronto FC. We are positioning ourselves to capture our share of Canada's esports betting market, and applying for an Ontario license is the first step."
Novig Selects Intelitics for Acquisition Push in Colorado and Beyond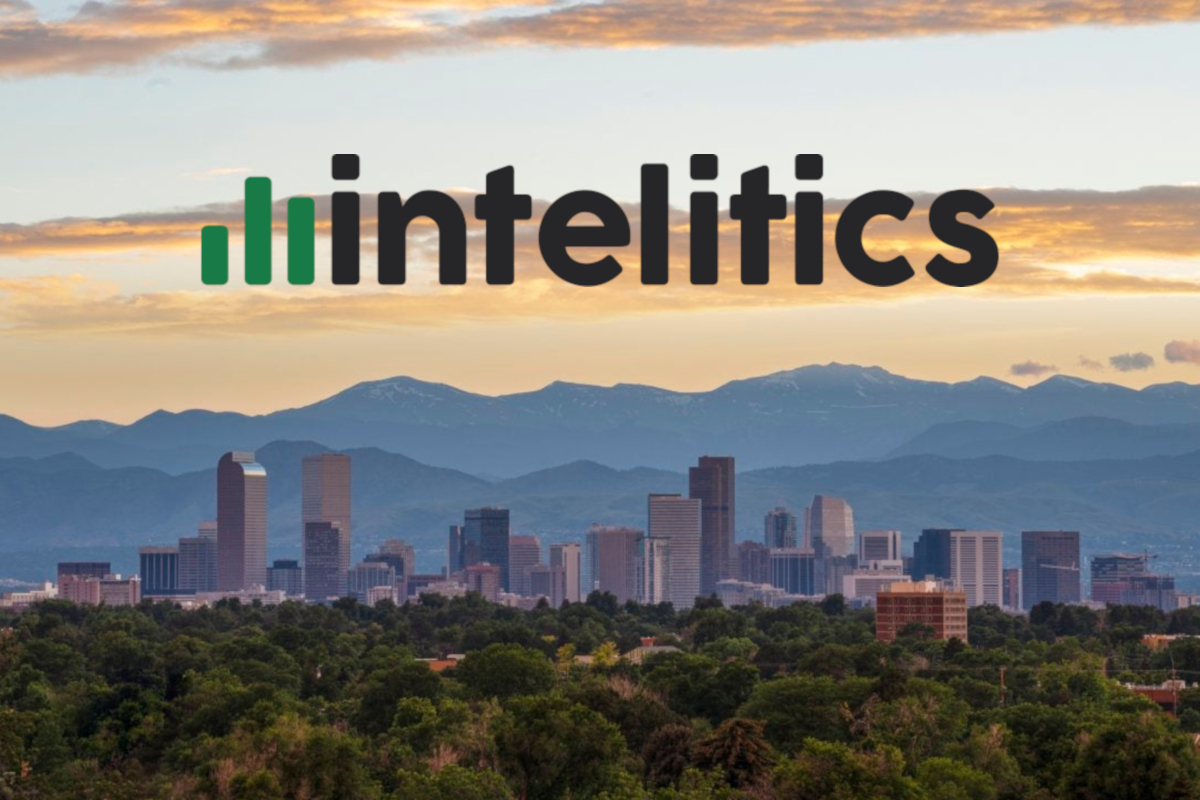 New online sportsbook brand to leverage the provider's cutting-edge technology to power user-acquisition in the fast-growing sports betting state
Novig, the online sports betting operator soon to make its debut in Colorado, has selected Intelitics to power its affiliate program and paid channels. Under the deal, Novig will gain access to Intelitics' award-winning platform and suite of products and features.
The provider's data-driven platform and premium toolset will allow Novig to run and manage all affiliate and paid media activity, unlocking the huge potential that both channels offer when it comes to cost-effective customer acquisition at scale.
The Intelitics' platform is cutting-edge and includes real-time campaign monitoring and player tracking, plus automated reporting and personalised dashboards. All of this is delivered in real-time and via a single platform.
Novig will initially launch in Colorado as an online sportsbook operator but has plans to roll out a high-frequency betting exchange that allows users to bet against best-in-market odds or set their own odds, once the activity has been approved by the state's gambling regulator.
The operator's platform leverages state-of-the-art technology from Wall Street and Silicon Valley and combines it with proprietary research and trading to deliver the most efficient, seamless and fair betting platform in the industry.
"Novig is set to disrupt the Colorado online sports betting market and we are thrilled to be supporting its acquisition efforts through affiliates and paid media," the Chief Executive Officer for Intelitics, Allan Stone, said. "These are powerful channels that are highly effective, both in terms of scale and cost.
"Our platform and suite of tools have been designed to allow operators such as Novig to maximise the potential of affiliates and paid media through real-time data that provides the insights needed to dial up successful campaigns and dial down those that are not working. This is another great partnership for Intelitics and one where we see huge potential for Novig and its ambitions for the market."
"We are a technology company at heart and in Intelitics we have a partner that understands the power of technology and data when it comes to effective affiliate marketing and paid media," the Head of Growth Marketing for Novig, Catherine Dougherty, said. "This is a powerful, highly capable platform and toolset that we will be able to use to drive new customer acquisition at scale and for a fraction of the cost of other marketing channels. This will give us a huge boost in Colorado and the other states where we will make a play."
Six Major Affiliates Form RGAA to Protect Consumers and Advocate Responsible Gambling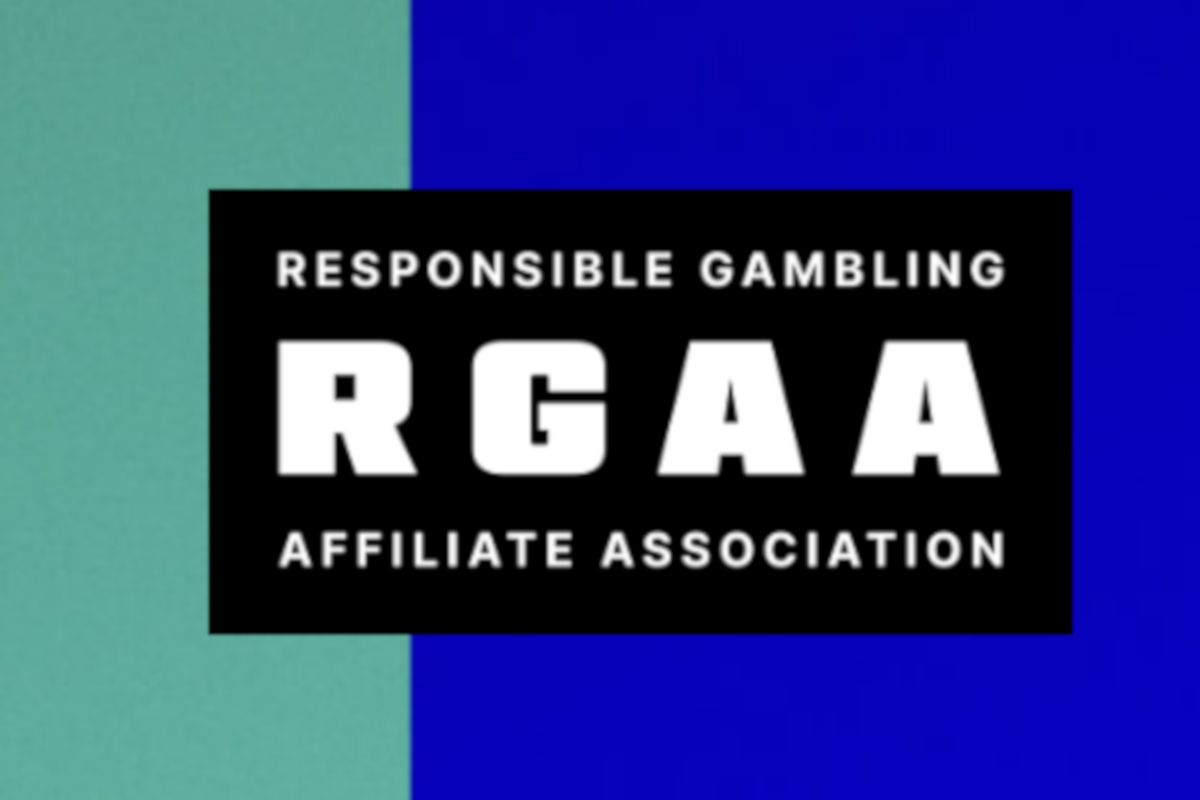 Gambling affiliates create new group to protect consumers: Responsible Gambling Affiliate Association (RGAA)
The RGAA, founded by the six major United States gambling affiliates, will serve as a trade association to advocate for reasonable regulation, responsible advertising and consumer protection.
Today, we are proud to announce the formation of the Responsible Gambling Affiliate Association (RGAA), a coalition of like-minded companies dedicated to nurturing an environment where gambling affiliate companies can serve the commercial needs of the regulated online gambling market.
The RGAA's mission is to champion responsible gambling marketing and advertising practices, empower gambling affiliate companies to influence sensible regulation and protect consumer interests while effectively participating in the market.
Comprising six major players in the United States online gambling affiliate sector, the RGAA includes Better Collective, Catena Media, Gambling.com Group, oddschecker Global Media, Spotlight Sports Group and XLMedia plc. These initial members have recognized that affiliate marketing providers must participate in broader industry initiatives in the United States to advocate for sensible advertising regulation that balances consumer protection and the practicalities of digital advertising.
Although gambling affiliates are subject to significant regulation, there is potential for further improvement in elevating the standards of the affiliate marketing sector.
The new trade association is built on five strategic pillars:
* Promotion of competitive gambling markets, emphasizing the importance of open and competitive online gambling markets to ensure consumers can access a diverse selection of modern online gambling services.
* Industry education through developing an upcoming slate of initiatives to heighten visibility and generate greater recognition within the gambling sector for gambling affiliates including inviting additional businesses to join in time.
* Consumer protection, empowerment and choice that steers consumers towards their locally-licensed and regulated options, promoting greater product innovation, elevated customer service standards and maximized consumer experience.
* Advertising codes of conduct to ensure ethical marketing and advertising practices that play an important role in minimizing problem gambling while serving the commercial needs of the broader gambling industry.
* Responsible business practices based on thoughtful dedication, intelligent advocacy and a profound sense of responsibility toward both the industry and the consumers it serves.
The RGAA is currently in the process of hiring a permanent President to act as the figurehead of the organization and play a pivotal role in shaping the future of responsible affiliate practices, advocating the needs and interests of its members, fostering collaboration with industry stakeholders and advocating for the highest standards of integrity. A forthcoming announcement will be made once an RGAA President has been appointed.
"We are committed to doing everything possible to help empower our industry to promote gambling as entertainment and enable our customers to enjoy our products and services responsibly," the Chief Executive Officer North America for Better Collective, Mark Frank Pedersen, said. "Having the industry come together with a unified approach to creating standards and guidelines puts the best interests of our consumers, customers and their families at the forefront. Not only is this the right thing to do for our customers, it's the best thing to ensure the success and longevity of the industry and our businesses."
"The United States gambling market is swiftly regulating and affiliates are vital to the overall industry," the Chief Executive Officer for Catena Media, Michael Daly, said. "Catena Media is proud to be a founding member of the RGAA, an association committed to promoting responsible, positive wagering experiences through legal, regulated operators."
"All stakeholders in the American online gambling market need to understand the critical role affiliate companies play in helping regulated online gambling operators achieve their growth targets," the Chief Executive Officer for Gambling.com Group, Charles Gillespie, said. "Gambling.com Group is proud to be part of the new Responsible Gambling Affiliate Association to ensure that standards remain high among our peers and that the voice and message of the affiliate marketing community is heard loud and clear."
"Our consumers are at the heart of everything we do so we, together with our fellow founding members, wanted to lead the way in promoting social responsibility in the affiliate industry and creating a safer gambling environment for consumers in the United States as that market continues to grow," the Chief Executive Officer for oddschecker Global Media, Stuart Simms, said. "Our ambition is that the RGGA will support fair play for all."
"Spotlight Sports Group has always been at the forefront of the responsible gambling ecosystem, consistently looking to go above and beyond regulatory requirements," the Chief Executive Officer for Spotlight Sports Group, Mark Renshaw, said. "We are extremely proud to be a founding member of the Responsible Gambling Affiliate Association, which I believe will play a key role in ensuring the highest standards are set among the affiliate industry."
"XLMedia is very proud to be a founding member of the RGAA, an association committed to promoting responsible online gambling," the Chief Executive Officer for XLMedia plc, David King, said. "As an affiliate marketing company, we play a critical role in providing consumers with choice while supporting regulated online gambling operators to reach customers and grow their business."
Learn more about the RGAA here: www .RGAA .org.
MediaTroopers Co-Founder Stepping Down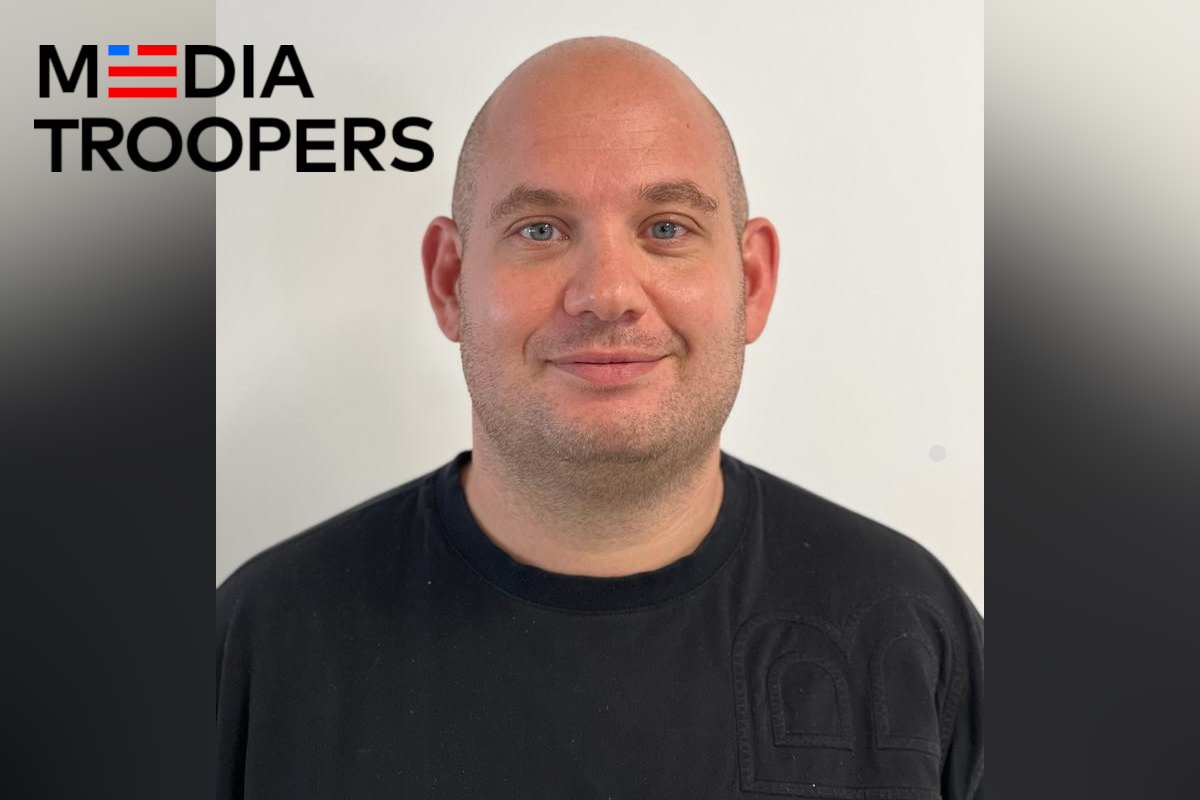 Benjamin Truman (pictured), the co-founder and Chief Operating Officer for the successful United States digital marketing agency MediaTroopers, will be stepping down from his position and leaving the company to pursue new opportunities. The agency recently announced the news alongside its gratitude and well wishes for the online gambling industry veteran.
Truman has been with the company since the very beginning, founding MediaTroopers with fellow gambling expert Shmulik Segal back in 2018. Since then, the company has established itself as a prominent digital marketing agency specializing in planning, implementing and optimizing the marketing strategy of online gambling operators in the United States.
As one of the market leaders in mobile acquisition for the online gaming industry, MediaTroopers specializes in driving high-quality traffic through numerous mobile acquisition channels, Google, AdWords, social media platforms and other advertising channels.
During his time as the Chief Operating Officer of the company, Truman has helped MediaTroopers expand exponentially, growing from just a handful of states in 2021 to over two dozen including Washington DC and Ontario at the start of 2023. His determination and dedication have helped the agency to establish itself as a leading force in the regulated United States gambling market and a pioneering digital marketing agency in many newly legalized states.
The company already holds licenses in 21 states including prominent online gambling markets like Arizona, Indiana, Michigan, New Jersey, Pennsylvania and more. Furthermore, MediaTroopers is also operational in another dozen states where a license is not required on an affiliate level including Connecticut, Illinois, New York, Nevada, Ohio and more.
When asked about Truman's departure, Shmulik Segal, the co-founder and Chief Executive Officer for MediaTroopers, left the following heartfelt comments: "It's hard to say goodbye to a colleague and friend who has become such an integral part of the MediaTroopers team. Ben has left an incredible impact on the company that we will feel long after he leaves. I'd like to thank him for his dedication, passion and service to our company.
"His dependable work ethic and fearless leadership have guided us through our ups and downs and it has been an honor to work alongside him and learn from his generosity and commitment. Ben, you will always be a part of the MediaTroopers family."
When asked about his exit from MediaTroopers, Truman said: "Leaving my family at MediaTroopers will never be easy but I feel that, as the company has gotten to where it is now, it is time for me to go and pursue new opportunities. While I'm looking forward to the next steps in my career, I've thoroughly enjoyed my time at MediaTroopers and I will keep in touch with the team both personally and professionally."