Hard Rock International Kicks Off 24th Annual PINKTOBER Campaign in Support of Breast Cancer Awareness and Research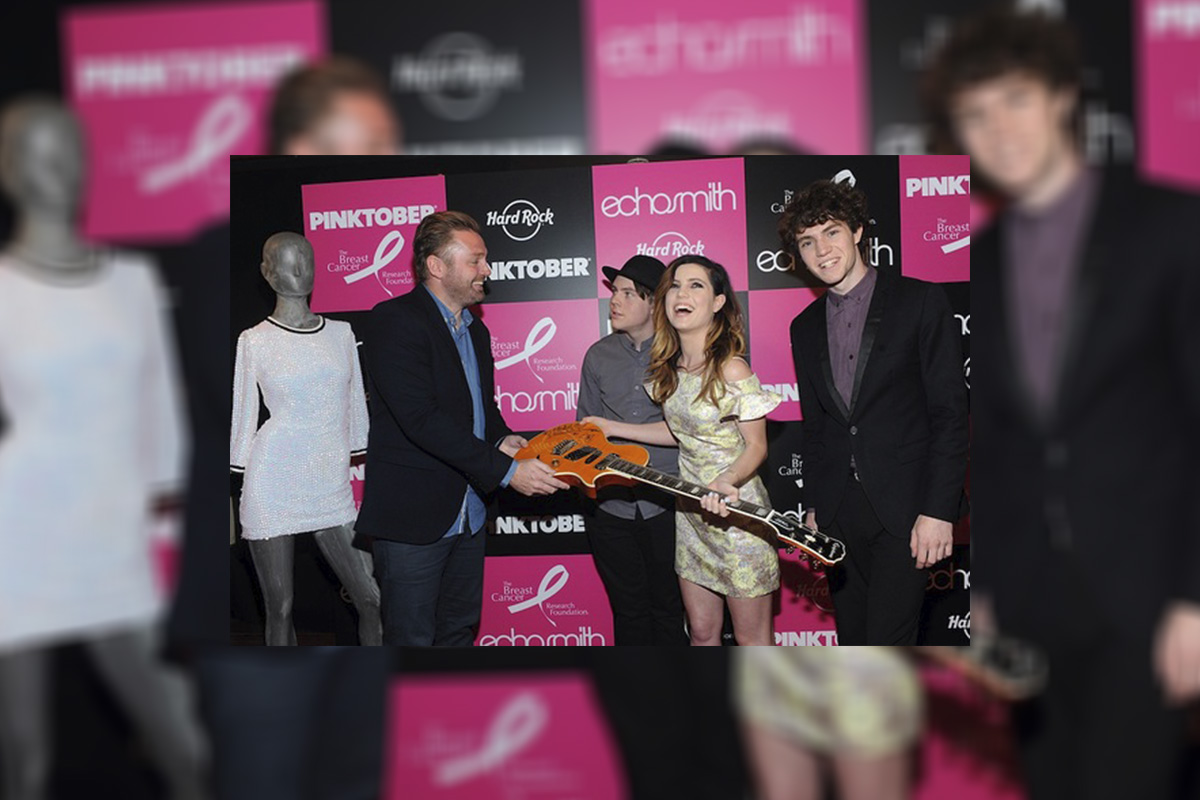 Hard Rock International continues its longstanding support of breast cancer awareness and research with the return of its annual PINKTOBER campaign. Throughout the month of October, Hard Rock Hotels, Cafes, Casinos, Rock Shops, Bet and Games around the globe are "going pink" by participating in fundraising efforts supporting the Hard Rock Heals Foundation, the charitable arm of Hard Rock, with proceeds benefiting the American Cancer Society and local charities. Adding to the millions of dollars donated throughout the history of the campaign, PINKTOBER raised over $1 million for breast cancer awareness and research last year alone, the largest single amount Hard Rock has raised since the program's inception in 2000.
"Hard Rock is proud to unite globally for the 24th PINKTOBER campaign and create philanthropic activations that support organizations which benefit survivors, thrivers and those impacted by breast cancer," Jim Allen, Chairman of Hard Rock International, said.
Hotel Activations & Events
Hard Rock Hotels around the globe will host philanthropic-centered activations such as live concerts benefitting breast cancer research, plus engaging donation opportunities across local properties. Hard Rock Hotels is continuing the Sound of Your Stay program and in partnership with Gibson have created PINKTOBER, custom-designed guitars that will be displayed throughout properties. Guests can check out the guitars and make a donation through a QR code to help join fight against breast cancer. Hard Rock Hotel guests will also have the chance to indulge in pink-themed drinks, treats and exclusive spa treatments at the Rock Spa all month long.
Stay Strong Survivor Stays
Hard Rock Hotels encourages all fans to nominate fighters, survivors and caregivers. Each week throughout October, one deserving winner will receive a $5000 donation to the American Cancer Society in their name, a four-night all-inclusive stay for two in Punta Canta, Vallarta, Cancun, Riviera Maya or Los Cabos and a personal coaching session with breast cancer thriver & wellness guru, Samantha Harris.
Hard Rock X Samantha Harris
Hard Rock Hotels is teaming up with Samantha Harris, Emmy-winning TV host, bestselling author, certified health coach & trainer and breast cancer thriver, for sharing special content featuring tips from Samantha's "Your Healthiest Healthy" book and online courses. Exclusive videos will be available for in room viewing and on the hardrock.com/PINKTOBER website. Additional tips will drop every Wednesday on Hard Rock Hotels' Instagram where Samantha will provide advice on sleep, nutrition and feel-good workouts to help survivors, thrivers and others feel their best.
Limited-Edition PINKTOBER Pin & Merchandise
In partnership with American Cancer Society, Hard Rock International and the Seminole Tribe of Florida are celebrating tribal member Nancy Frank's 20th anniversary of breast cancer survival with a special, limited-edition pin designed by tribe member and Native American artist Victoria Billie Osceola. 100% of proceeds from the commemorative pin, available throughout October and Indigenous People's Month in November, will go to American Cancer Society.
In addition, Hard Rock International is offering exclusive limited-edition merchandise in support of breast cancer awareness and research, including a PINKTOBER-themed Hard Rock t-shirt, hat, water bottle, and tote bag. Through the Hard Rock Heals Foundation, a portion of proceeds will go to charities that help raise awareness and funds for breast cancer research.
The PINKTOBER commemorative pin and 2023 retail collection are now available in stores and online at Rock Shops.
Hard Rock Bet Online Sportsbook & iCasino Activation
In honor of PINKTOBER, Hard Rock Bet will make a donation to the Hard Rock Heals Foundation for every qualifying referral to its highly-rated online sportsbook and iCasino during the month of October.
Hard Rock Games
Hard Rock Games support PINKTOBER this year with a donation to the Hard Rock Heals Foundation that increases based on the volume of community spins on the free Hard Rock Jackpot Casino game. In addition, players in participating Hard Rock Games products can earn free entries all month for the chance to win their choice of limited edition PINKTOBER merchandise.
Kindred Group Announces North America Exit and Actions to Accelerate Profitable Growth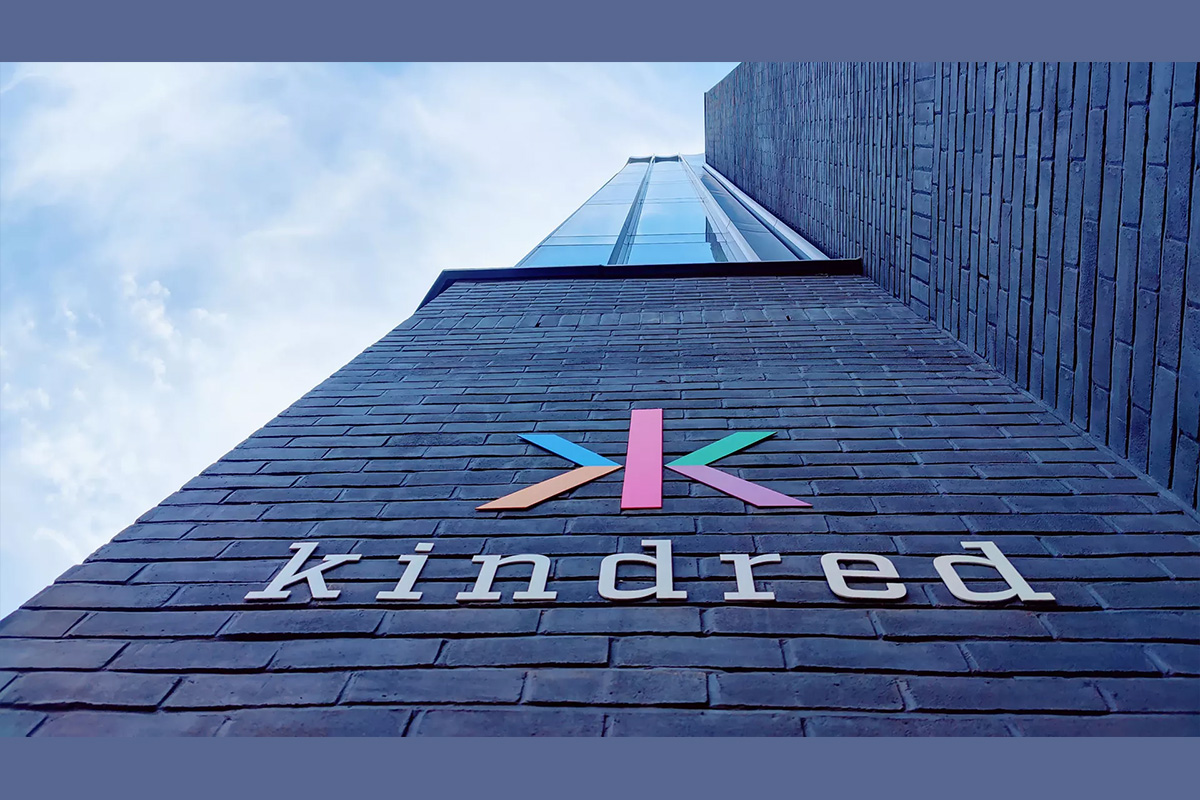 As part of its strategic review, Kindred Group will exit the North American market with the expectations to have fully exited operations in the market by the end of Q2 2024, subject to the regulatory process. The Group also announced decisive actions to drive growth on core markets and dedicated cost reduction initiatives, which includes a reduction of over 300 employees and consultants during 2024. In total, these initiatives are expected to result in annualized gross cost savings of approximately GBP 40 million.
Kindred Group announced an interim update on the strategic review initiated by the Board of Directors on 26 April 2023. As part of the strategic review, Kindred will immediately start an exit process from the North American market with the expectations to have fully exited operations by the end of Q2 2024, subject to the regulatory process. The re-allocation of financial and tech resources towards existing core markets will improve ability to capitalize on core market potential and gain market share.
The re-allocation of financial and tech resources enables Kindred to initiate growth initiatives across its core market footprint. These initiatives include, but are not limited to;
Additional brand extensions of hyper local casino brands in selected markets
Re-allocation of marketing investments and tech resources to selected markets and strategic projects with convincing growth opportunities
Continued product differentiation through exclusive content.
Additionally, Kindred introduces further cost reduction initiatives. In addition to non-headcount opex savings, Kindred has also addressed its organizational structure with the intent to achieve a leaner and more efficient organization focused on selective growth initiatives. This will include a reduction of over 300 employees (including employees in North America) and consultants during 2024. The cost reduction initiatives are expected to result in annualized gross cost savings (opex and capex) of approximately GBP 40 million.
"The cost reduction actions announced today are both necessary and decisive. While it is never a desire to inform valued colleagues of redundancies, this puts us in a stronger position to secure long-term growth for Kindred across our locally regulated core markets. We can now focus our resources and tech capacity towards strategic initiatives and selected markets where we see clear potential to grow our market share," Nils Andén, Interim CEO of Kindred Group, said.
Colorado's Sports Betting Market Surges, Attains Third Largest Status in the United States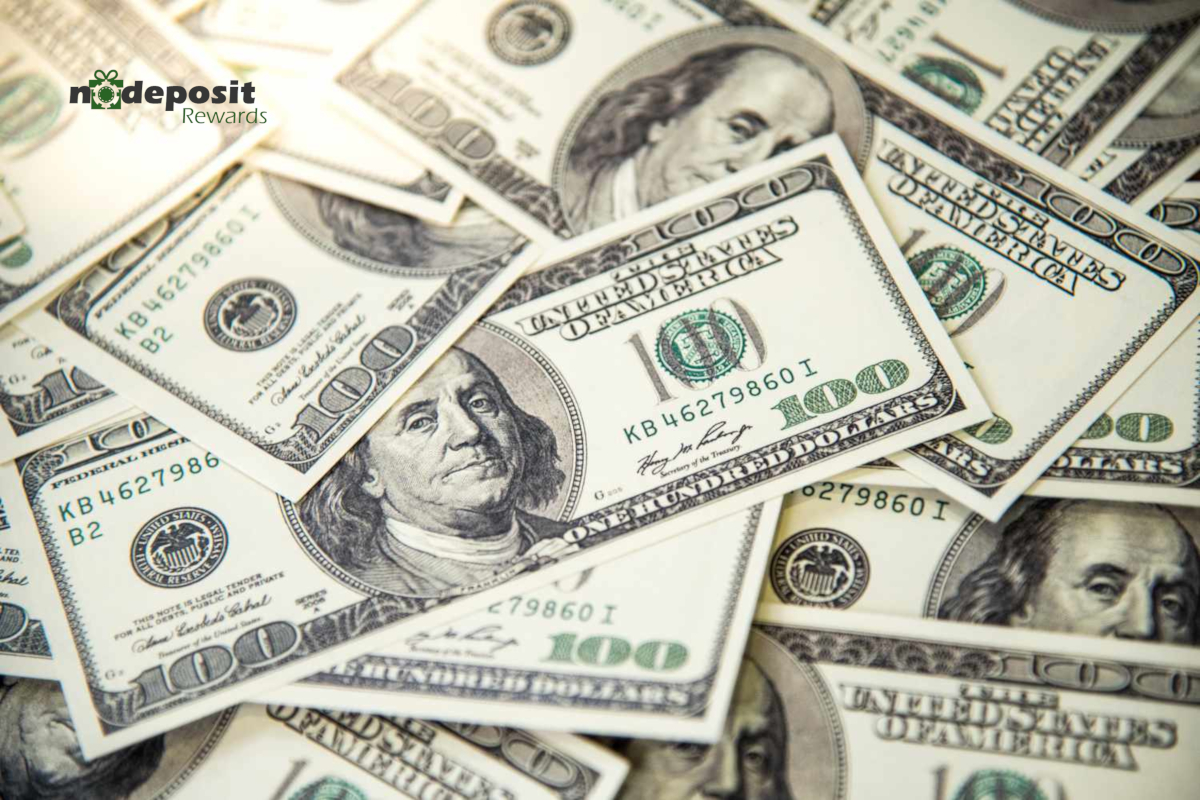 Sports Betting in 2023: States that are wagering the most
New Jersey has spent the most per capita out of all states so far on sports betting in 2023 while New York has the second highest spend per capita followed by Colorado in third.
Currently between January and July this year, America has wagered over $59 billion. This is a 176% increase from the entire of 2020 and a 4% increase from 2021. Last year Americans wagered $85 billion so projections would suggest that in 2023 the total amount wagered may surpass over $100 billion.
Research by NoDepositRewards analyzed the state-wide reported figures up to July of 2023 and calculated how much has been wagered per capita (only including the population that is over 18) in every state.
Nevada has a handle of $1,766.44 per capita however we decided to not include this state in the rankings due to not being able to differentiate how much of this handle is from gambling tourism within Las Vegas.
1 – New Jersey
Legal online sportsbooks began taking bets in August of 2018, two months after the law was signed by Governor Phil Murphy. Since then, New Jersey has seen a huge increase in wagers. New Jersey so far in 2023 has wagered over $7.7 billion, which is equal to $1,069.30 per person. Handle per capita: $1,069.30.
2 – New York
It hasn't taken long for New Yorkers to show their love of sports betting. With nine sportsbooks kicking off online betting in 2022. New York has seen the most money wagered in sports betting across all states with over $13 billion already wagered in 2023; that's a 59% increase from the entire of 2022. New York does have a much higher population so this equates to $828.90 per capita. Handle per capita: $828.90.
3 – Colorado
Colorado legalized sports betting in 2020 and since then has seen huge growth in the market. With over $13 billion in total handle, $3 billion of that has been in 2023. Divided by the total adult population of around four million it equates to $685 per person. Handle per capita: $685.
4 – Illinois
Residents of?Illinois in 2023 have so far wagered just over $6.6 billion, which is a 40% increase from the first half of 2022. This means that each adult could have wagered $678.53 so far this year. Handle per capita: $678.53.
5 – Arizona
Arizona is also experiencing a surge in sports betting with $3.9 billion already wagered this year; that's a 124% increase on 2021's yearly figures. Arizona's adult population is around 5.7 million, which means that each person could have wagered $677.27. Handle per capita: $677.27.
6 – Iowa
Iowa in total has wagered over $6.7 billion since sports betting was made legal. $1.5 billion of that total has been in 2023. Iowa has one of the lowest populations in this list with around 2.4 million adults. That means that between January and July this year each member of the population could have wagered $643.27. Handle per capita: $643.27.
7 – Maryland
Maryland began sports betting in 2021. Between January and June of 2022 residents of Maryland wagered around $173 million. So far in 2023 over $3.9 billion has been wagered, that's a 18,166% increase. With just over 4.8 million adults in Maryland, that's equal to $627.55 per person. Handle per capita: $627.55.
8 – Kansas
Kansas began sports betting in 2022 and so far in 2023 there has been over $1.3 billion in wagers, that's equal to $601.53 per capita. Handle per capita: $601.53.
9 – Massachusetts
Massachusetts began sports betting in 2023 and already there has been over $3 billion, one of the largest figures achieved within the first year out of all states. When adjusted to the population this equates to $550.26 per capita.?Handle per capita: $550.26.
10 – Indiana
In 2022 Indiana wagered over $4.4 billion. So far in 2023 there have been over $2.8 billion in wagers, which shows that Indiana, although hasn't experienced the same growth as some other states, is maintaining a solid baseline for possible future growth. Handle per capita: $549.36.
"Sports betting has been growing exponentially in America since its legalization in many states," Mason Jones from NoDepositRewards said. "In just two years wagers have gone from $21 billion in 2020 to 85 billion in 2022. So far in 2023 there has been a total of $59 billion, this is a 176% increase on 2020 figures and a 3% increase on the whole of 2021 and it's only halfway through the year. Sports betting seems to only be growing in popularity and trends suggest it will only continue to grow, especially as more states legalize it.
"This increased revenue from gambling has shown positives for governments as they have been able to tax it – over $3 billion has been made in tax revenue since 2018 – and utilize Americans' love of betting to build and improve the nation at local and national levels. It's important, however, to be aware of the risks of gambling and never gamble if you can't afford to lose the money."
GAN Announces Definitive Agreement to be Acquired by SEGA SAMMY CREATION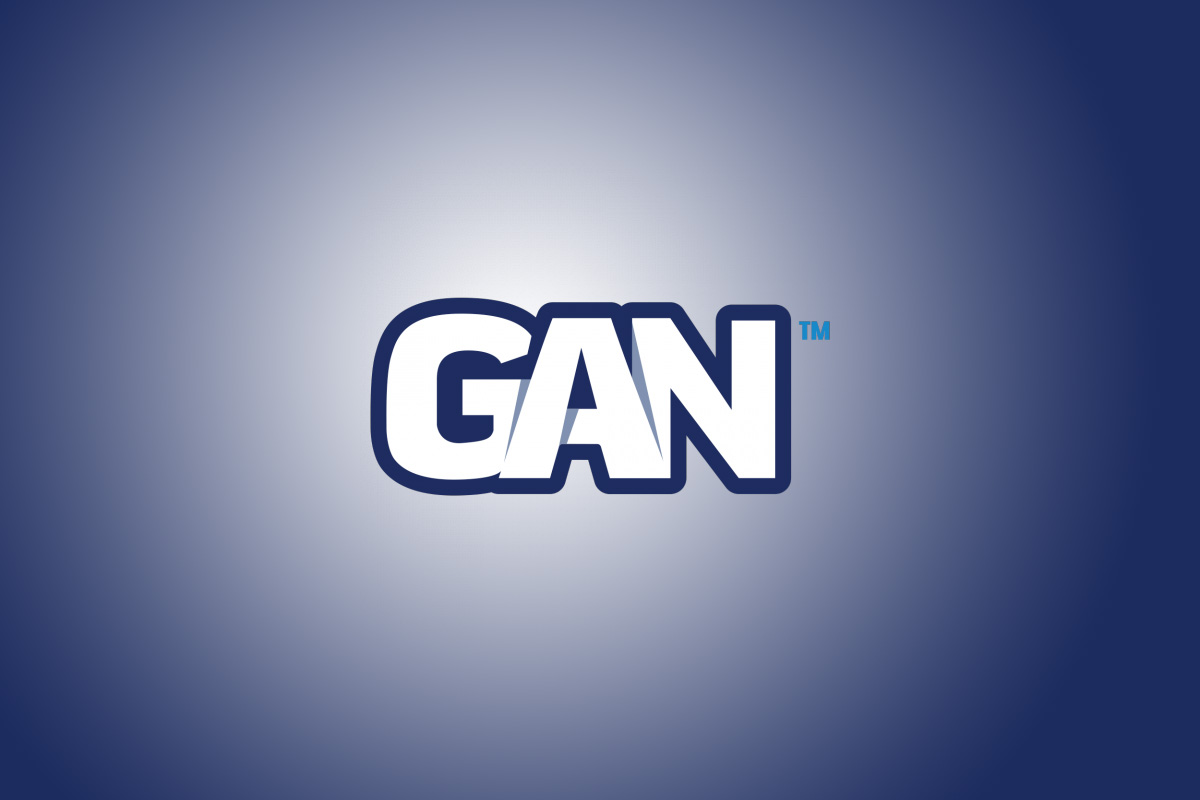 Purchase price of $1.97 per share represents over 120% premium to latest closing price
All-cash transaction subject to customary closing conditions, regulatory approvals, and approval of GAN shareholders
GAN Limited, a leading North American B2B technology provider of real money internet gaming solutions and a leading International B2C operator of Internet sports betting, today announced that the Company has entered into a definitive Agreement and Plan of Merger (the "Merger Agreement") with Sega Sammy Creation Inc., ("SSC"), a wholly-owned subsidiary of Sega Sammy Holdings, Inc. ("Sega Sammy") an international conglomerate operating in the entertainment, gaming and resorts businesses.
Under the Merger Agreement, at the effective time of the merger, each of GAN's issued ordinary shares will be converted into the right to receive in cash $1.97 per share, which reflects a premium of 121% over the closing price of GAN's ordinary shares on November 7, 2023, the last trading day prior to the date of this announcement.
Seamus McGill, Chairman and Interim Chief Executive Officer of GAN, commented: "After a thoughtful review of value creation opportunities available to us, we are pleased to have reached this agreement with SSC. Market share concentration in the U.S. B2C space, a slower than expected adoption of regulated online gaming in the U.S., along with changes to key customer contracts make the near-term operating environment challenging without ample capital resources. Sega Sammy has those resources and GAN is a strategic complement to their existing gaming portfolio. We believe this all-cash offer, at a substantial premium to recent trading prices, is the value-maximizing path for our shareholders."
Approvals and Timing
The proposed merger is subject to the approval of GAN shareholders. The Company will ask its shareholders to consider and vote to approve the Merger Agreement at a Special Meeting of Shareholders, which is expected to be held no later than March 31, 2024.