Detroit Cannabis Company Takes A Gamble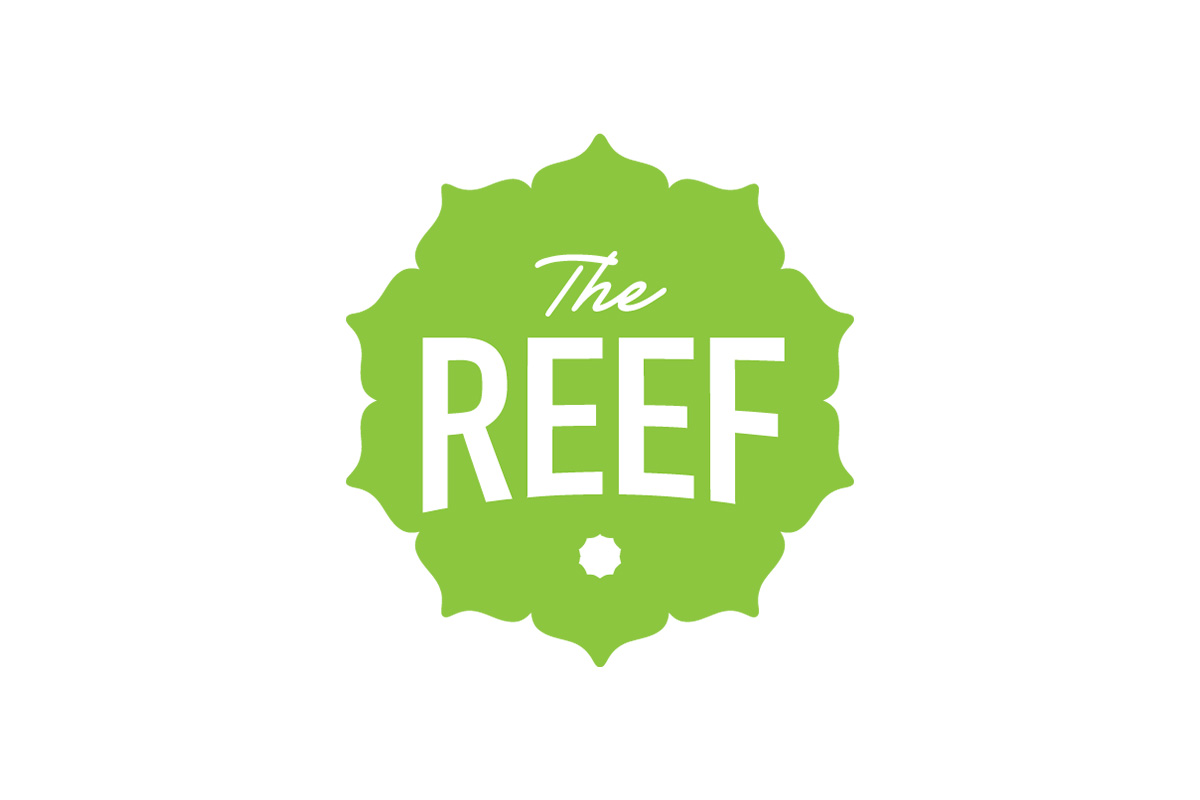 Gambling is not new to those in Michigan. The state has passed laws that now allow for the operation of online casinos as well as sportsbooks. With the growing number of people placing bets, a cannabis company in Detroit has taken advantage of the popular pastime. Online casinos launched in Michigan at the beginning of 2021 and since then, many brands have entered the industry, generating millions in revenue. Today, residents enjoy having safe and secure access to trusted casino sites that host a plethora of exciting games.
Aside from new laws for online gambling, Michigan also provides access to recreational marijuana by visiting local dispensaries. There is one company that has taken things to a new level and has started to offer a casino concept for customers that make dispensary purchases. Ready to combine the excitement of playing casino games with high-quality products from The Reef? Read on to learn more!
Welcome to Reef
The Reef Dispensary has launched a unique concept that is one of the first in the country. A new cannabis casino is an opportunity for customers to play games by earning rewards points for making purchases. This is a type of loyalty program that combines the love of gambling with recreational cannabis use.
The Reef was one of the initial dispensaries to operate in Detroit and is now using this new concept to attract customers. By spending a certain amount of money, customers can receive reward points that can then be used to play a variety of casino games. Points can be accrued and used at a later date. This exciting casino concept is one way for The Reef to stand out in Michigan. There are many dispensaries that have started operating and with the chance to play some exciting games, including blackjack!
In addition to the casino promo, The Reef also has a Monopoly-like game promotion where customers stand the chance to win free pot for life, a $100,000 cash prize, and even Caribbean vacations. There are other promos that are always running, such as scratch cards and pull tabs. The Reef has decided to combine a bit of gambling with marijuana sales to attract younger users and those that have a love for placing bets on casino games.
The Dope and Dopamine Connection
The casino games featured at The Reef are not a form of real gambling. Customers will not be able to win cash on slot games or walk away with jackpots. However, the games all provide a chance to win discounts on purchases, gifts, and more. The dispensary currently hosts various slot machines, a 10-foot Craps table decorated with store logos, and other games that provide a Vegas feel.
The idea comes from the feeling people get when they smoke weed and engage in gambling activities at the same time. The combination has been very successful in generating business and this is one of the only places in Detroit that is offering such a unique experience.
The great success at the Detroit location has paved the road for similar casino concepts at other retail locations. The dispensary located in Muskegon Heights will soon offer the same casino concept and the company plans to expand the same thing to other locations.
Michigan's Gambling Industry is Booming
The online industry in Michigan is one that cannot be compared to many other states. There was a revenue increase of 33.5% and online casino operators continue to take in massive amounts of revenue, making up for a decline in sports betting. In March 2023, igaming in the state recorded a massive sum of $171.8 million, which beat the previous record that had been set just in January. The adjusted revenue for online casino operators was $154.6 million, showing that many operators in the state have been spending a lot of money on promotions to attract new gamblers.
The first quarter of 2023 has been a successful one for online casinos, which is another reason The Reef has found their promo concept to be a huge hit. More people are gambling and younger players are becoming interested in a variety of casino games. Combine this with the group of people who also smoke weed regularly, and there is a powerful combination of loyal customers.
With nearly $2b in revenue generated in 2022, online gambling continues to be an appealing pastime for residents. Major brands have entered the market all offering access to top-rated games, exceptional promotions, and some of the best possible payouts.
Not looking to risk any money but still want the thrills of casino games? This is where The Reef comes into play. Just by making a purchase, customers will be able to play a variety of casino games for a chance to win store discounts, vacations, TVs, and even a lifetime supply of bud! The company has found a great concept that focuses on the popularity of gambling while providing a calm environment to play some games and win some swag.
Jackpot Digital Receives License to Install Three Jackpot Blitz(R) ETGs at Jackson Rancheria Casino Resort in California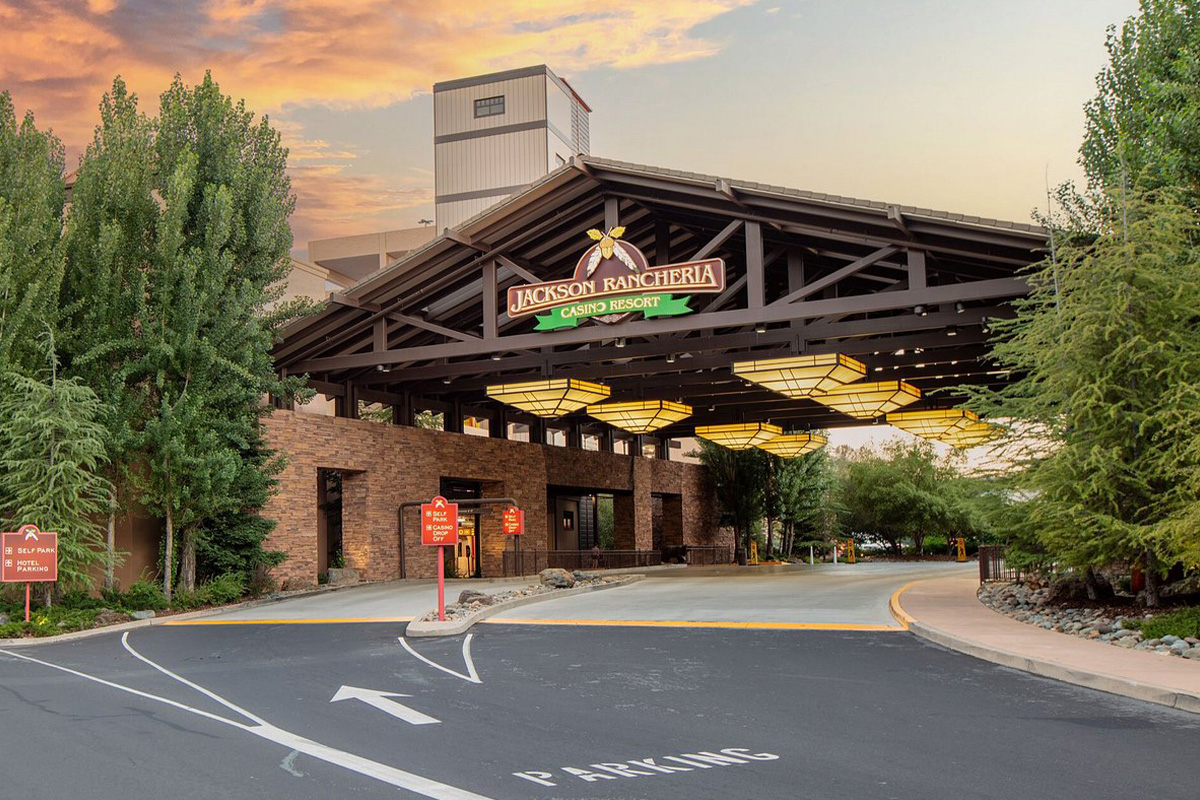 Jackpot Digital has announced that it has received licensing approval from the Jackson Rancheria Tribal Gaming Agency, the regulator for Jackson Rancheria Casino Resort located in Jackson, California. The vendor's license was the final step required for the Company to install Jackpot Blitz ETGs at Jackson Rancheria. The Company is now scheduling installation for three of its next-generation, dealerless Jackpot Blitz ETGs at the property.
Each new table installed will represent additional monthly recurring revenue to the Company.
In addition to Jackpot's cruise ship customers, which include Carnival Cruises, Virgin Voyages, Princess Cruises, Holland America, AIDA, and Costa Cruises, Jackpot has announced land-based installations or orders in 12 states and territories in the US and growing, including California, Kansas, Louisiana, Michigan, Minnesota, Mississippi, Montana, Nevada, Oregon, South Dakota, US Virgin Islands, Washington, as well as several international jurisdictions.
NYC Agency Aims to Streamline Casino Application Process, But Critics Warn of Potential Community Exclusion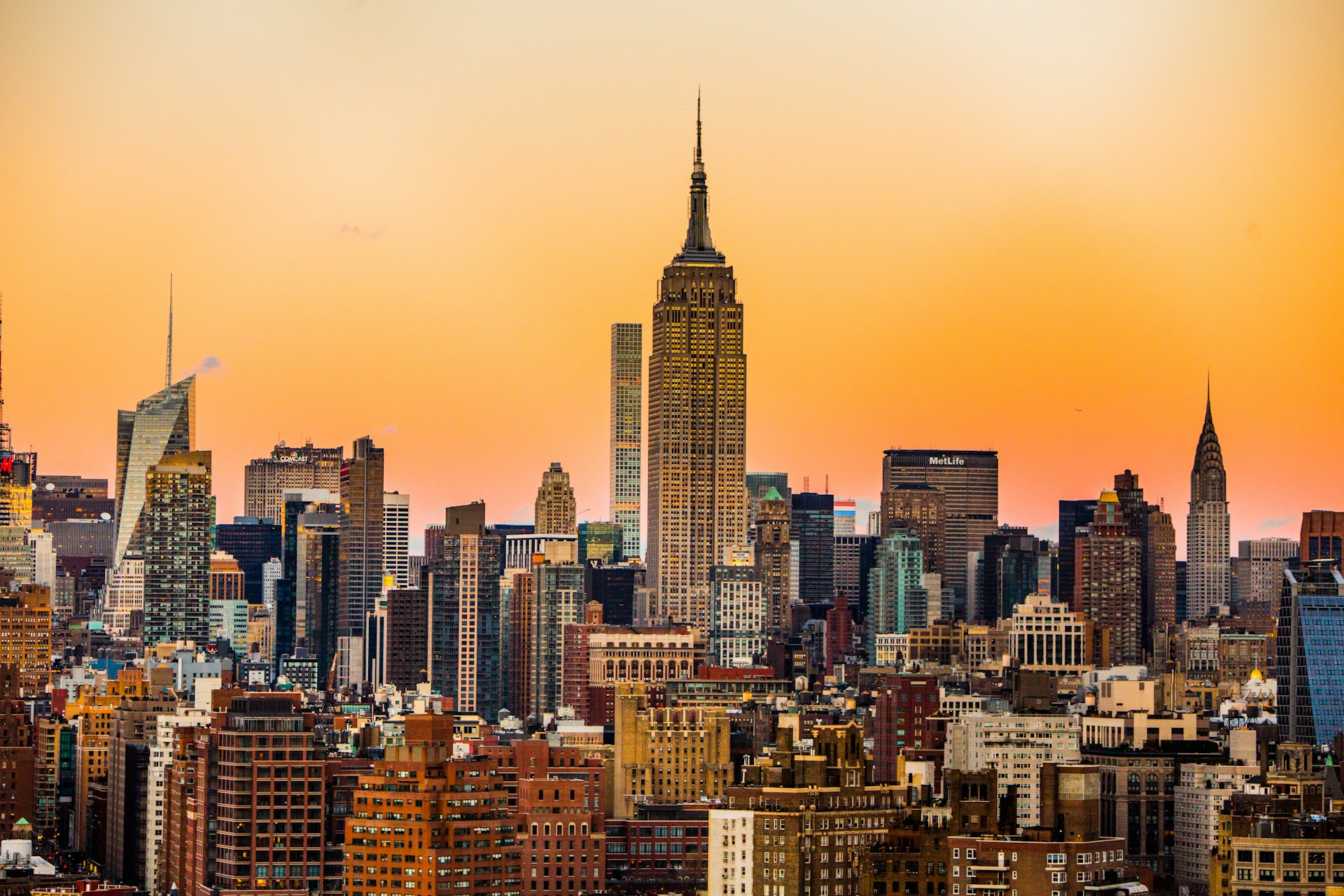 On Monday, the Department of City Planning introduced a new measure aimed at simplifying the application process for casinos in New York City. However, this move has sparked criticism for potentially sidelining community boards.
This initiative, discreetly submitted last Friday, emerges amidst intense competition among prominent developers for one of the three sought-after casino licenses in the downstate area.
Dan Garodnick, the City Planning Commissioner, described the measure, formally known as a zoning text amendment, as an effort to streamline the alignment of city and state procedures during a meeting on Monday.
Garodnick explained, "Our proposal is designed to level the playing field for these entities as they strive to demonstrate the economic benefits they plan to bring to New York City. Our goal is to establish a process that facilitates an orderly dialogue."
While the state is responsible for granting casino licenses, Garodnick and City Council Speaker Adrienne Adams expressed concerns in October about the city's current land review processes. They argued that these processes are insufficient for new casinos, placing New York in a less competitive position.
The proposed amendment aims to simplify the review process, allowing state-sanctioned casinos to proceed without zoning conflicts or redundant steps in the state's extensive licensing procedure, according to Garodnick.
With two of the downstate licenses likely going to existing racinos in Yonkers and South Ozone Park, Queens, the battle for the remaining license in New York City is intense. City Planning has confirmed eight potential locations, including five in Midtown Manhattan, one at Ferry Point in the Bronx, one in Queens proposed by Mets owner Steve Cohen, and another in Brooklyn near Coney Island, in addition to the Queens racino.
Source: NYDailynews.com
Santa Came Early for NJ Woman Who Hit the IGT Megajackpot at Betrivers for Over $660,000 on $0.60 Cent Bet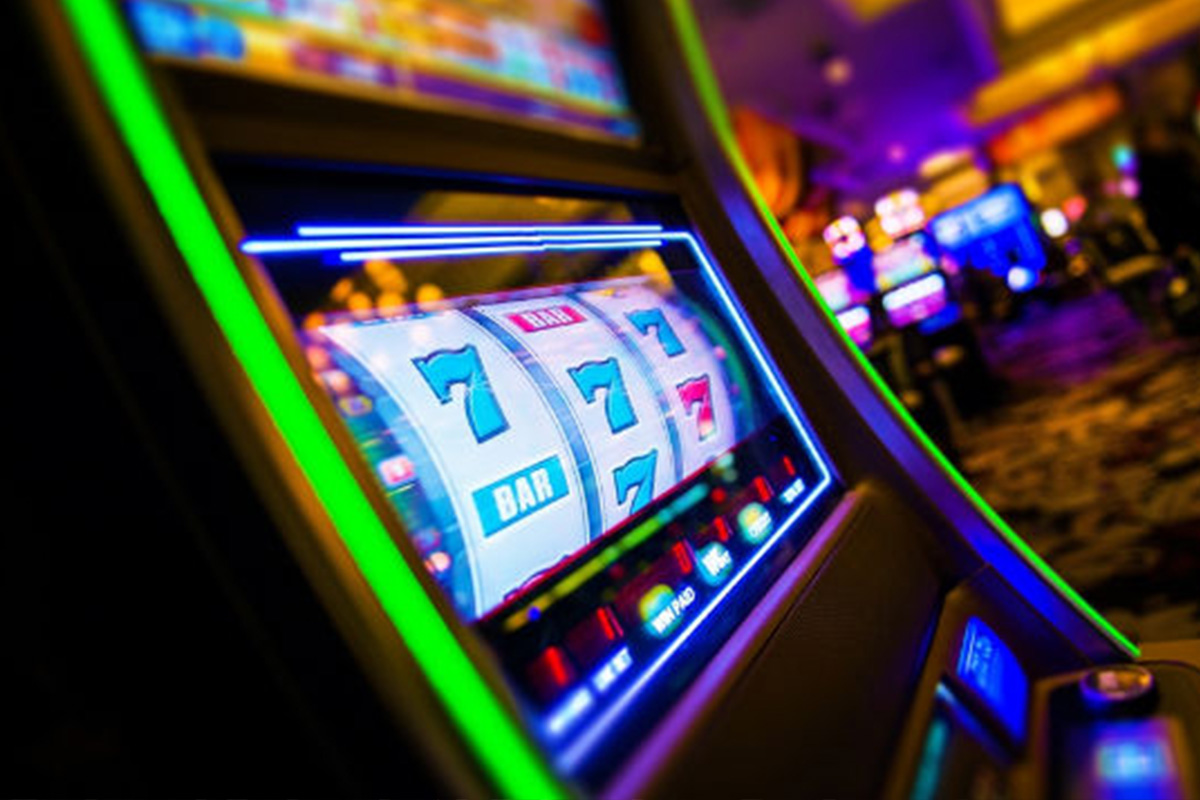 Rush Street Interactive announced that a woman from Cumberland County, NJ hit the IGT MegaJackpot at BetRivers.com. The 33-year-old woman hit the jackpot with a $0.60 bet, winning $662,000 while playing at home on her mobile phone.
The winner, who asked to remain anonymous, was putting her daughter to bed when she hit the jackpot. She didn't realize at first that she won, and contacted BetRivers support to confirm. She was shocked when she found out she really was the winner of the MegaJackpot. She told her fiancé who still did not believe it until he saw the money in her account.
"I didn't think I would ever win so much, especially since it was only a $0.60 bet. I couldn't believe it," she said.
When asked what she planned to do with the winnings, the working mother who is a consultant in the real estate industry expressed that she was using the money to pay off debt, give her kids a good holiday season, and then invest the rest.
"This is the first year I don't feel stressed about the holidays. And now I also feel like I'm secure in my future, so I don't have to worry about that either," she said.
She has been playing online casino games with BetRivers for just over six years, and always makes small bets. This jackpot win shows that a little amount of money can go a long way.
"We love when our players win life-changing jackpots. This is one of many jackpot wins we've had which proves our players can win big, even when placing small bets," said Mattias Stetz, COO of RSI, which operates BetRivers.com.