Jackpot Digital Obtains License to Run Jackpot Blitz® at Sac & Fox Casino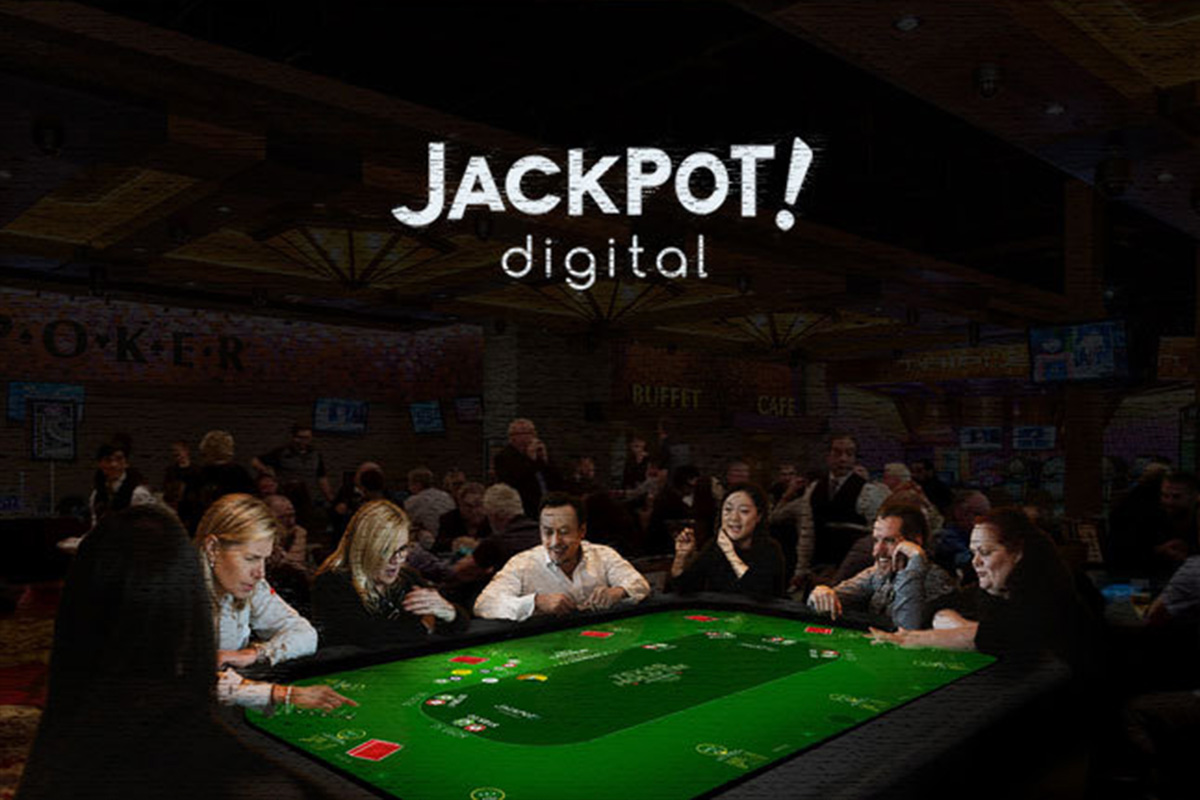 Tribal Gaming Commission, which regulates Sac & Fox Casino in Powhattan, Kansas, to run Jackpot Blitz® ETGs at the property.
The company will initially install two dealerless Jackpot Blitz® ETG units the casino.
Jackpot Digital's President and CEO, Jake Kalpakian, said: "We are excited to place more Jackpot Blitz® ETGs in the field and we expect installation of these units in the coming weeks. Our tables are installed on a revenue share basis and produce recurring monthly revenue."
He added: "Casinos all over the world are experiencing inflationary salary pressures, combined with a significant shortage of dealer/casino employees, making our product more attractive than ever before. The company is uniquely positioned to take advantage of the macro trend toward automation in the casino industry. Through Jackpot Blitz® innovative dealerless technology, casinos are quickly recognizing the benefits of more revenues by dealing more hands per hour while at the same time drastically reducing costs and eliminating operational/employee requirements all at once."K
MGCB Announces Successful Destruction of Illegal Gaming Machines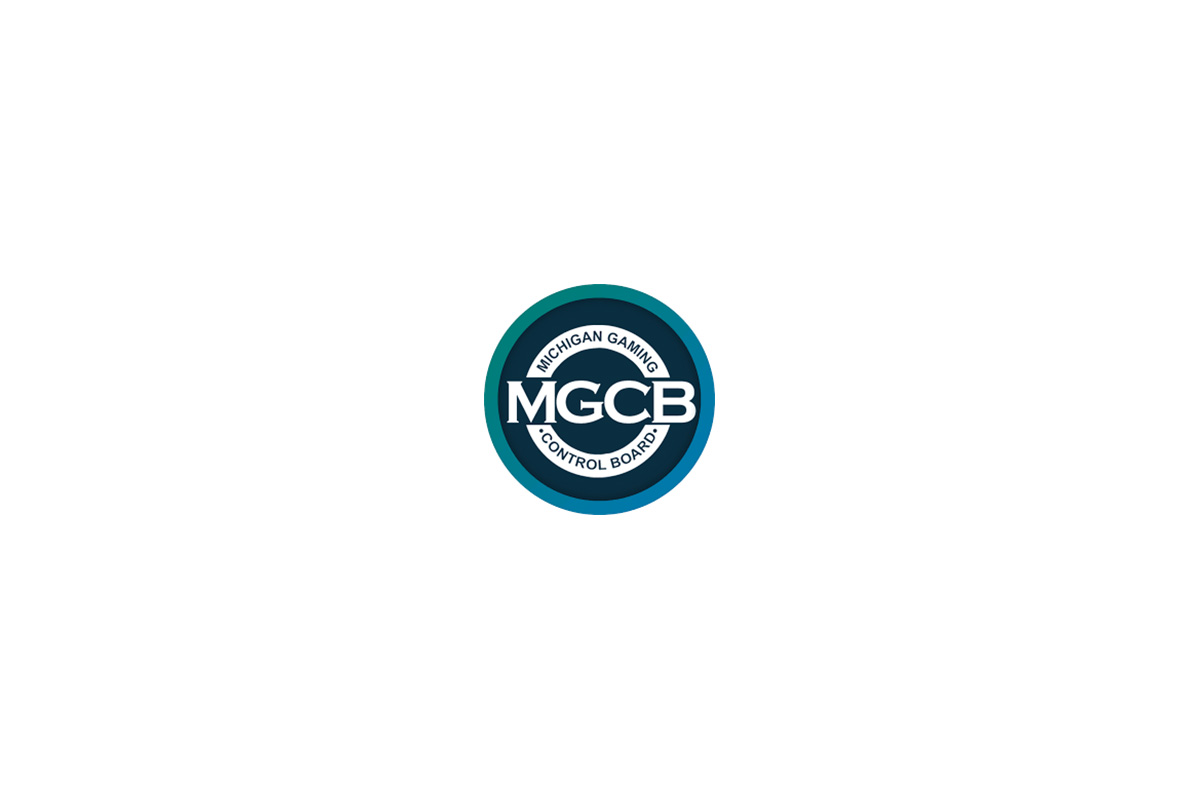 Michigan Gaming Control Board Executive Director Henry Williams has announced that numerous unlicensed illegal gaming machines were recently destroyed at the City Recycling Inc. junkyard located at 1943 Mack Avenue in Detroit.
The machines had been seized by the Attorney General during various MGCB investigations into alleged illegal gambling activity. To ensure that the machines cannot be reused or sold, they were crushed using heavy machinery to prevent any salvageable parts from being used elsewhere.
"Illegal gaming continues to pose a threat to Michigan citizens and their communities, as it often leads to an increase in organized criminal activity, financial exploitation, and other related social issues. Unregulated gaming machines also result in a loss of state revenue. Operators running illegal gaming establishments are not reporting earnings or paying taxes — they are essentially robbing Michigan citizens of taxes and revenue used to support our schools through the School Aid Fund and our communities and local governments with essential state funding dollars," Williams said.
Illegal gaming refers to any form of gambling or betting activity — which involves the elements of consideration, prize, and chance — that is conducted outside the boundaries of the law. It is a widespread problem across the US and not unique to Michigan. According to the American Gaming Association's report, Sizing the Illegal and Unregulated Gaming Markets in the US, unregulated gaming machines, including so-called "skill machines," continue to proliferate, with an estimated 580,651 unregulated machines in the US. With 870,000 regulated machines in casinos across the country, that means 40% of all gaming machines are unlicensed.
"The machines destroyed by the MGCB are the tools of criminals, cheating their neighbors of their hard-earned money as well as the state out of gaming revenues that support our schools. Illegal gaming operations are a danger to their communities, typically becoming local hotspots for other crimes and violence. We will continue to coordinate with the Michigan Gaming Control Board to ensure our state's gambling laws are strictly enforced," Michigan Attorney General Dana Nessel said.
"The destruction of these machines sends a clear message that the Michigan Gaming Control Board is not playing games when it comes to upholding the highest standards of gaming regulation and enforcement. The MGCB will continue to ensure that unauthorized machines are not left to chance to be repurposed and used again by those who choose to break the law," Williams added.
Michigan law prohibits accepting money or anything of value with the understanding that money, or something of value, will be paid to any person contingent upon the outcome of an uncertain event. Unlicensed casinos, unauthorized online gambling platforms, underground sports-betting operations, or any other form of wagering that is not regulated by the MGCB are all considered forms of illegal gaming.
As part of its work to halt illegal gaming, the MGCB and the Liquor Control Commission began a joint effort in 2022 to educate the public and business owners about illegal use of gambling machines. As a result of MGCB investigations from January 2015 through July 2023, a total of 1195 illegal machines and $470,401.98 have been seized. Additionally, since November 2022, 48 locations have received cease-and-desist letters involving 105 illegal machines.
Florida Targets Fantasy Sports Firms Over Possible Illegal Betting Games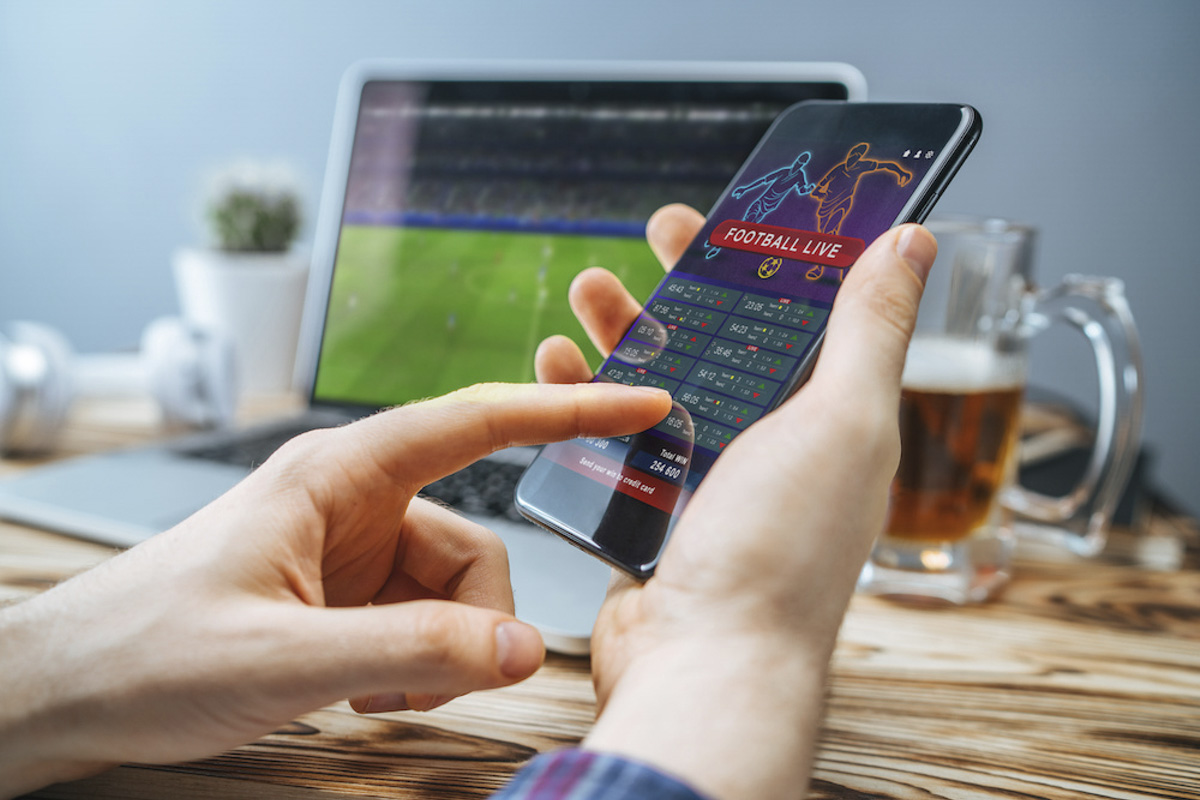 Florida gambling regulators have sent cease-and-desist letters to three daily fantasy-sports operators accused of offering potentially illegal mobile betting games and threatened legal action if the sites don't immediately stop.
Commission Executive Director Lou Trombetta sent letters warning the three companies that they "may be offering or accepting illegal bets or wagers" from Floridians and "may be promoting and conducting an illegal lottery."
The alleged conduct is "strictly prohibited in Florida and constitutes criminal activity," Trombetta wrote.
The letters targeted Underdog Sports, LLC, which is based in Brooklyn, N.Y; SidePrize LLC, also known as Performance Predictions LLC, doing business as PrizePicks, which is based in Atlanta; and Betr Holdings, Inc., which is based in Miami.
In fantasy sports, players can draft rosters of actual athletes, with the winners of fantasy games determined by the statistics of the athletes. Many games, like office pools, last all season.
The three companies offer what are known as "parlay-prop-style" games that could be more similar to sports-betting games that are off-limits in Florida.
"Under Florida law, betting or wagering on the result of contests of skill, such as sports betting, including fantasy sports betting, is strictly prohibited and constitutes a felony offense unless such activity is otherwise exempted by statute," Trombetta's letter said. "Accordingly, in Florida, sports betting may be lawfully conducted only pursuant to a gaming compact. … Further, receiving such illegal bets and wagers and aiding or abetting such criminal activities constitute separate felony offenses. … Lotteries are also strictly prohibited in Florida."
A gaming compact is an agreement reached with the state.
The commission did not send letters to DraftKings and FanDuel, which have dominated the fantasy-sports market in the decade since the online games launched.
It was unclear Friday if the commission would crack down on other operators in the future, but emails show the gambling overseers could be casting a broad net.
"As you might imagine, my exec team asking what the letter means and seeking actionable advice, pretty urgently. Would like to discuss the substance at some point, but if you can help with one question, it would be great. Namely, Underdog operates multiple paid fantasy formats (season-long drafts, daily drafts, pick'em) and I just want to confirm my reading of the letter, which is that the legal conclusion applies to all paid fantasy contests — e.g., all of our contests — and not just particular types," Nicholas Green, Underdog's general counsel, wrote Friday to Ross Marshman, the commission's general counsel.
"Your reading of the letter is correct," Marshman replied.
John Lockwood, an attorney hired by multiple operators, warned that other companies could be swept up in the crackdown.
"The commission staff confirmed to me that the language in the letter broadly applies to all paid fantasy sports contests, and they are not aware of any paid fantasy sports company operating legally in Florida. We disagree on the merits and will be working with the commission and potentially the Legislature so we can ensure Florida sports fans can continue to play," Lockwood said.
State lawmakers in the past have grappled with creating regulatory oversight for the fantasy-sports industry, to no avail. Proponents of fantasy sports have insisted that the contests are games of skill, not chance, and thus are legal under state gambling laws.
Trombetta issued the letters as a legal battle continues over a 2021 compact reached by the state and the Seminole Tribe. That deal gave the tribe control over sports betting in Florida.
A "hub and spoke" plan in the agreement would allow gamblers anywhere in the state to place bets online, with the wagers run through servers located on tribal lands. The deal requires sports betting to be "exclusively conducted" by the Seminoles but allows other operators to run fantasy sports contests.
Owners of West Flagler Associates and Fort Myers Corp., doing business as Bonita Springs Poker Room in Southwest Florida, filed a lawsuit challenging the compact, saying it violated federal law and would cause a "significant and potentially devastating impact" on their operations.
A federal judge in Washington, D.C., in November 2021 ruled that the deal violated a key Indian gambling law. But a three-judge panel of the U.S. Circuit Court of Appeals for the District of Columbia in June reversed that decision. The appellate court last week denied a request for what is known as an "en banc" rehearing before the full court.
The pari-mutuel owners filed a motion saying they would ask the U.S. Supreme Court to weigh in, arguing the panel's decision conflicts with other appellate rulings and "enables an extreme shift in public policy on legalized gaming that, once started, may be difficult to stop."
GeoComply and Citi launch the second edition of "The Challenger Series" in Las Vegas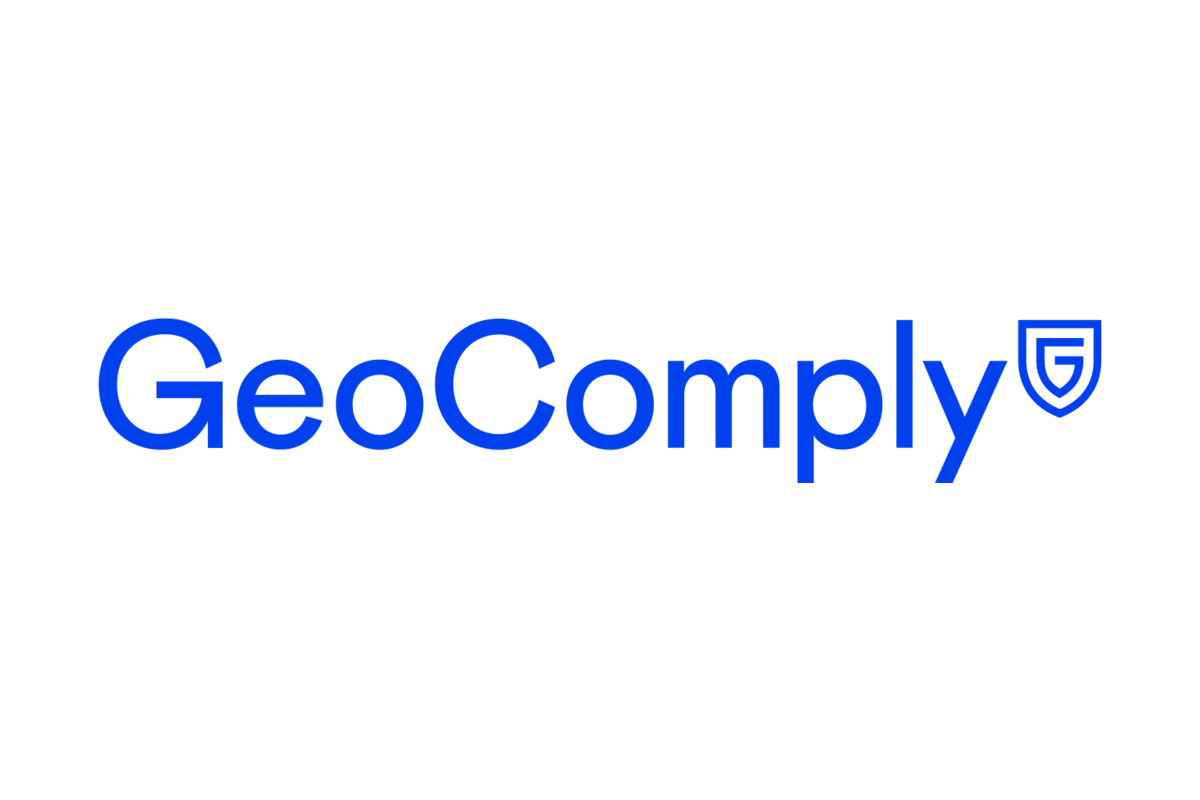 GeoComply Solutions Inc. ("GeoComply"), the market-leading geolocation, fraud, and risk solutions provider, is pleased to announce its second Challenger Series Summit, in partnership with Citi's investment bank, to be held in Las Vegas, on October 8th, 2023, before G2E.
Following the success of the inaugural New York Challenger Series event, held on May 8th, 2023, GeoComply and Citi are continuing the momentum, supporting early-stage companies and start-ups in the gaming industry by gathering industry founders and entrepreneurs to share their valuable knowledge and insights.
GeoComply's Challenger Series is designed to provide companies targeting the US-regulated gaming market with expert advice from founders and entrepreneurs with decades of personal experience on topics that include hyper-growth, payments, product innovation, marketing, post-exit strategy, and more.
Feedback from New York Challenger Summit was exceedingly positive. Attendees remarked on the quality of panelists who spoke on relevant topics for their emerging businesses. The carefully curated thought leadership panels and additional time for networking allowed attendees to forge meaningful relationships within the gaming community.
GeoComply Co-Founder David Briggs commented, "We are so thankful for all the industry leaders who shared their time and expertise at our first event. The ability to bring together top gaming founders and entrepreneurs in one room to speak on tackling the North American market and its challenges is an invaluable experience for all emerging business owners. Our goal is to continue to support this community and build this space for connection and relationship-building."
What: The Challenger Series – Vegas Summit
Where: Bellagio, Las Vegas, Nevada
When: October 8th, 2023, 2 pm – 6 pm PST
Presenters: Paul Liberman (DraftKings), Lesley Eccles (HelloRelish Inc), Joey Levy (Betr), Nik Robinson (Big Time Gaming), Nan Wang (Sleeper), Matt Davey (Tekkrop Capital LLC), Scott Longley (Clear Concise Media), Anna Sainsbury (GeoComply), David Briggs (GeoComply), Andrew Fabian (Citi)
Attendees will have the opportunity to meet founders, market leaders, and visionaries during and after the event which will end with a networking cocktail hour on the Bellagio balcony overlooking the city.