Another Great Reason To Sign Up With FanDuel Sportsbook Today: $1000 Risk-Free Bet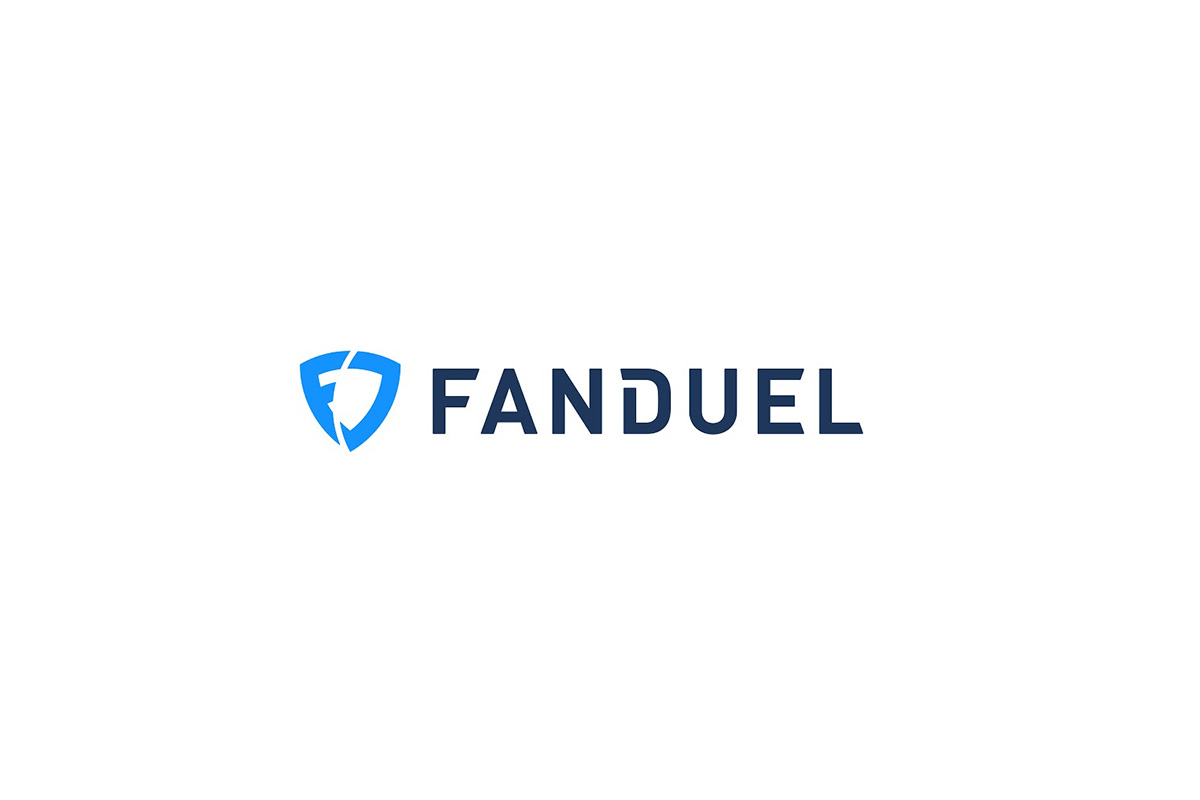 If you have an interest in sports betting and happen to reside in the US, then 2022 promises to be the biggest year yet. The number of states that have legalized online or offline activity has reached more than two dozen, with New York being the latest to allow the activity, resulting in stellar numbers in terms of revenue generation and tax, two key reasons why many territories are keen to join the club.
This upsurge in the number of sports bettors has brought with it more providers to satiate the need, and frankly, they are not all the same. While all regulated sportsbooks are, in theory, reputable and trustworthy, there is more to a good sportsbook than just being able to guarantee that you'll receive your winnings.
When it comes to great sports betting brands, we have to say that FanDuel is without doubt one of the leading lights, and with good reason.
Broad and Comprehensive Sports Betting Market
Whether you are a novice or a sports betting expert, you'll want to know that the bet you want to place is not only available but has odds that are stronger than the competition. In other words, when you win a bet, you don't want to find out then that another provider would have seen you cash out a more significant sum.
There are many areas where you need to keep track of the relevant sports betting areas, but in terms of the FanDuel Over/Under market, they are ahead of the game. This is particularly relevant for those futures bets where you are punting on how many regular-season wins your team may secure.
Welcome Bonuses Above and Beyond the Competition
Every sportsbook will seek to secure your business with the enticement of a great welcome bonus or promotion, and right now, FanDuel is offering a fantastic risk-free bet worth up to $1000. Yes, you read that correctly.
The way it works couldn't be simpler. Your opening bet, up to the value of $1000, is covered so that if your first wager happens to lose, you won't. So, for instance, you might place a $500 bet on the Los Angeles Lakers making it to the NBA playoffs, but if it doesn't happen, then you'll get the money you bet back into your account.
Modern App Interface
A great deal of sports betting now takes place via our smartphones, and you'll need an app that is fit for purpose. That may sound like an essential requirement, but even in 2022, a great many of even the biggest sports betting brands don't have an app that is not glitchy, slow, or lacks an intuitive navigational base.
FanDuel, on the other hand, offers you an app that is very much built specifically for the modern sports bettor in mind. This is particularly important for those who like to bet live in-play, a form of sports betting that absolutely requires a great app in order to work as it should.
Pace-O-Matic Granted Access to Additional Eckert Seamans Logs Pace-O-Matic (POM), the leading skill game developer who conducts significant business throughout Pennsylvania, yesterday released the following statement following an order from the United States District Court for the Middle District of Pennsylvania. The order grants POM additional access to Eckert, Seamans, Cherin & Mellott, LLC's privileged logs regarding the representation of casinos against skill games.
This decision overrules an appeal by Eckert Seaman Cherin & Mellot, LLC to exclude 120 documents from being produced. The Federal Court has ruled that 116 of those documents should be produced, 3 documents should be produced with redactions, and just 1 document shall not be produced.
"This is another victory for Pennsylvania small businesses and fraternal clubs, our skill game players, and POM as we work to uncover the extent of damage Eckert has done our business. We are pleased the court continues to rule in favor of openness and transparency concerning Eckert's repeated attempts to shield their nefarious behavior."
This news comes just days after skill games were declared legal games of skill by the Commonwealth Court of Pennsylvania.
"With the Commonwealth Court affirming POM'S Pennsylvania Skill's legal status, Eckert's actions are even more appalling. Eckert repeatedly misrepresented POM's legal status in Pennsylvania, falsely asserting to lawmakers, local elected officials, regulators, and the public that our skill games were illegal slot machines. Eckert's deliberate misrepresentation of our skill games has caused significant harm to our business and our industry. Thankfully the bright lights of justice are being shined upon their actions and we look forward to exposing the depths of their actions."
POM's lawsuit alleges that Eckert Seamans Cherin & Mellott, LLC, a Pennsylvania-based law firm deceived its client, POM, while at the same time representing a Pennsylvania casino that opposed POM's operations in the Commonwealth and launched lawsuits against POM.  When confronted with the conflict of interest, Eckert first denied the conflict, then swore to a Federal District Court they would not engage in a conflict, then continued to work surreptitiously against POM and POM's interests.
Eckert is a major law firm that has more than 300 lawyers across a network of 15 offices, including Philadelphia, Harrisburg, Pittsburgh, Boston, Washington, DC, and Richmond, VA.
The lawsuit contends that Eckert "took up arms" against POM on behalf of the Philadelphia-based Parx Casino; that Eckert "actively participated in and covertly manipulated litigation" in Pennsylvania Commonwealth Court adverse to POM's interests; and that Eckert participated in a campaign intended to "destroy POM's business by attempting to convince elected and appointed public officials that POM's games are gambling devices that should be seized and outlawed."  Eckert used its influence to improperly target the Pennsylvania Gaming Control Board.
When confronted by POM's allegation that Eckert was double-dealing and had breached its professional duties of loyalty and confidentiality, Eckert denied the claim, while seeking to shield the law firm's emails with the Parx Casino. These emails, if made public, reveal that numerous lawyers at Eckert, led by Mark Stewart, co-chair of Eckert's gaming practice group, were indeed simultaneously taking money from and representing the Parx Casino.
Parx Casino calls itself "the #1 casino in Pennsylvania" and is owned and operated by Greenwood Racing Inc.
Eckert, working at the behest of Parx Casino and its consultants, sought to block Pace-O-Matic from doing business in Pennsylvania.
The suit also alleges that Eckert "violated their most basic fiduciary duties and concealed and misrepresented material facts to POM's great detriment.  As a result, POM is entitled to appropriate damages."
In November 2021, US Magistrate Judge Joseph Saporito, Jr. found that Eckert acted in "bad faith" by seeking to withhold emails that demonstrated Eckert was representing both sides.
Eckert, Saporito ruled, "actively and clandestinely managed and participated in the representation of Parx in the Commonwealth Court litigation against its other client, POM. Moreover, based on our in-camera review of the purportedly privileged documents, it did so with full knowledge that the conflict asserted by POM precluded its active and continuing representation of Parx in the Commonwealth Court litigation."
Saporito continued, "in light of the clear and obviously intentional subterfuge demonstrated in the purportedly privileged documents, we have no difficulty concluding that these documents evidence an intent by Stewart and Eckert to play fast and loose with the courts".
Eckert appealed Jude Saporito's ruling, which required Eckert to turn over to POM many internal emails. On July 5, 2022, Federal Judge Jennifer P. Wilson ruled for POM, declaring, "in making inconsistent representations to the court, Eckert has attempted to obstruct the discovery process as to the central issue in this case: whether Eckert breached its fiduciary duty to POM by representing Parx, a party with adverse interests, at the same time that it represented POM."
POM is a leading developer of games of skill in the United States. Its games are played in thousands of small restaurants and bars, along with many social halls such as American Legion and Veterans of Foreign War posts.  POM games generated millions of dollars in revenue for businesses and clubs in Pennsylvania last year.
ILLINOIS LOTTERY REMINDS PLAYERS 'TIS THE SEASON TO GIFT RESPONSIBLY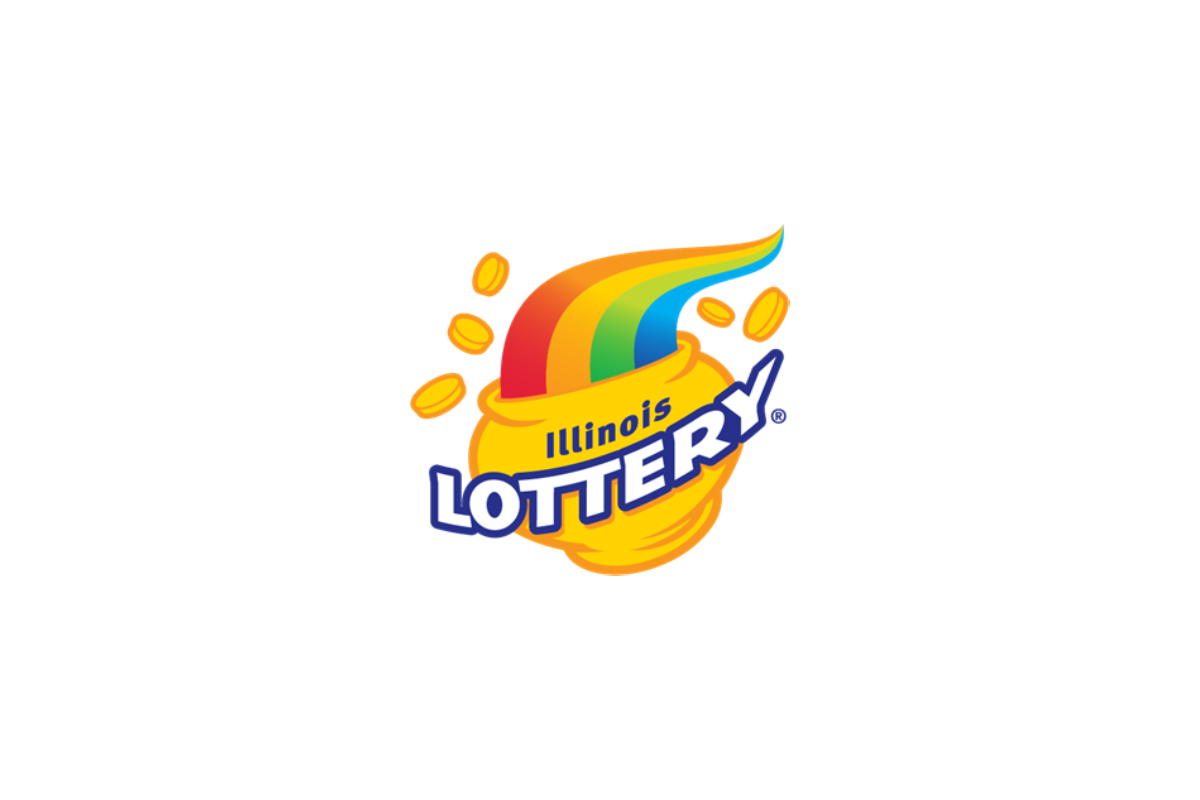 With the holiday gift-giving season underway, the Illinois Lottery is reminding players that lottery games are for grown-ups – not kids.
This holiday season, the Illinois Lottery is once again partnering with the Illinois Council on Problem Gambling(ICPG) in the Gift Responsibly Campaign. The annual holiday campaign, spearheaded by the National Council on Problem Gambling, is designed to increase public awareness of the impact and inappropriateness of giving lottery products as gifts to minors.
"Lottery products, especially Instant Tickets, are a popular gift during the holiday season but they are not an appropriate gift for those under the age of 18," said Harold Mays, Illinois Lottery Director. "Responsible gaming is an integral part of the Illinois Lottery, and we are pleased to once again support the Gift Responsibly Campaign this holiday season by reminding players that lottery games are for adults only."
The Illinois Lottery joins a network of more than 80 national and international lotteries encouraging players to gamble responsibly and to help keep the holiday season festive by gifting lottery tickets only to adults. Non-lottery organizations are also participating in the campaign as an effort to increase awareness of the risks of underage lottery play during the holiday season.
"Studies have shown that gambling at an early age can increase the risk of problem gambling later in life, including a strong association between age of gambling onset and problem gambling severity among those who receive lottery tickets," said Dave Wohl, Executive Director at ICPG. "We value our partnership with the Illinois Lottery and applaud their commitment to raise awareness about the risks of youth gambling through the Gift Responsibly Campaign."
In addition to the Gift Responsibly campaign, the Illinois Lottery promotes responsible play year round by reminding players to Be Smart, Play Smart®. Players are encouraged to play for fun, not funds, and to set a budget and stick to it. For more information on how to play and gift responsibly, please go to the Illinois Lottery website and visit the Responsible Gaming page.
If you or someone you know may be experiencing problems when playing lottery games, please call 1-800-GAMBLER. This toll-free helpline is answered by trained specialists 24/7/365.
Online Gambling Market Size Worth USD 184.28 Billion in 2032 | Emergen Research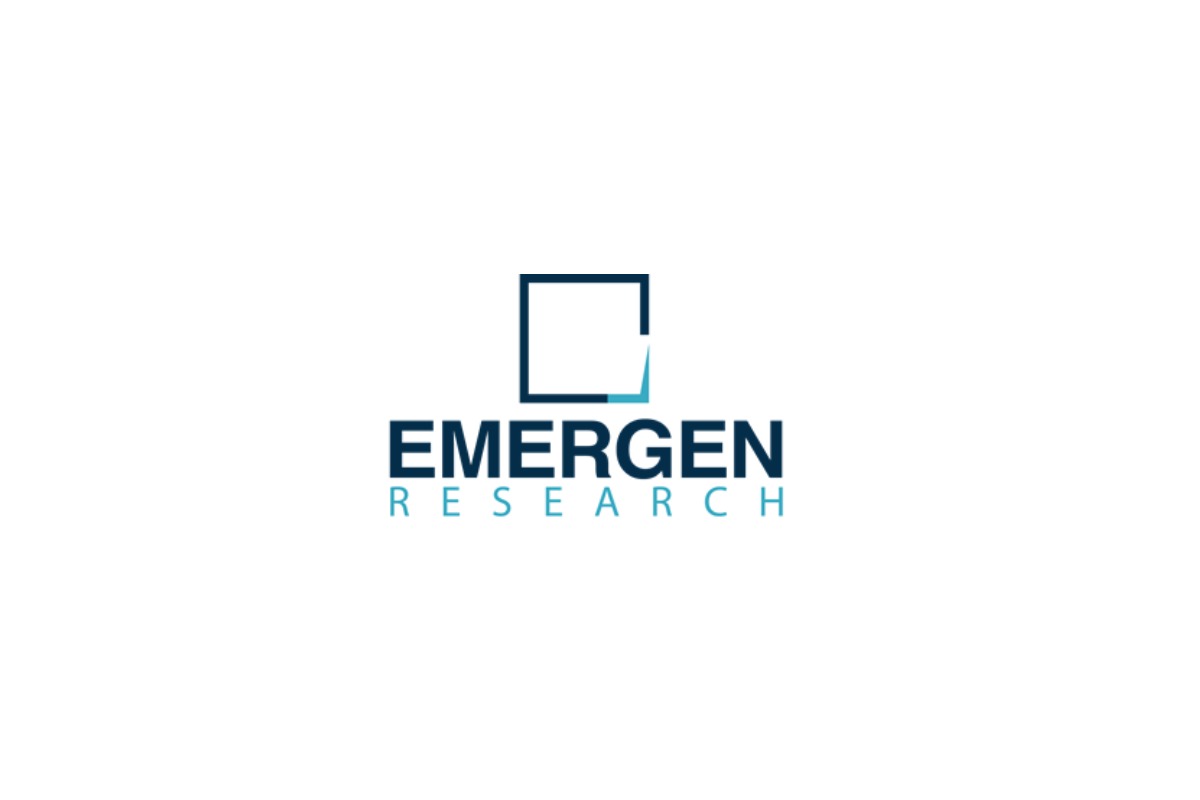 The global online gambling market size was USD 63.53 Billion in 2022 and is expected to register a steady revenue CAGR of 11.3% during the forecast period, according to latest analysis by Emergen Research. Rising demand for online gambling, due to convenience and accessibility for players is a key factor driving market revenue growth. Online gambling is the act of playing chance games or betting on various events over the Internet. Players can use their devices to access these platforms and enjoy a wide variety of games and betting possibilities from anywhere at any time. Online gambling encompasses casino games, such as slots and poker, as well as sports betting on activities including football or horse racing. Online gambling platforms are accessible 24 hours a day, seven days a week, making these ideal for gamers with hectic schedules.
In addition, increasing Internet penetration and rising usage of mobile phones among individuals are other key factors driving revenue growth of the market. Mobile-optimized games with touch-screen controls are prevalent in virtual casinos, catering to the interests of handheld device users. Social media channels are used by online casinos to actively engage with players. Moreover, online gaming platforms are more feature-rich, with better visuals and faster load times, which provides players with a more intense and lifelike experience, hence driving market revenue growth. However, gambling addiction is a severe problem that affects a large number of people, and it can lead to financial difficulties, social isolation, and even depression, which could restrain market revenue growth. People who are addicted to online gambling may spend a significant amount of money even when they cannot afford it.
Scope of Research
| | |
| --- | --- |
| Report Details | Outcome |
| Market Size in 2022 | USD 63.53 Billion |
| CAGR (2023–2032) | 11.3% |
| Revenue Forecast To 2032 | USD 184.28 Billion |
| Base Year For Estimation | 2022 |
| Historical Data | 2019–2021 |
| Forecast Period | 2023–2032 |
| Quantitative Units | Revenue in USD Billion and CAGR in % from 2023 to 2032 |
| Report Coverage | Revenue forecast, company ranking, competitive landscape, growth factors, and trends |
| Segments Covered | Type of gambling, platform type, gaming model, mode of payment, and region |
| Regional Scope | North America, Europe, Asia Pacific, Latin America, and Middle East & Africa |
| Country Scope | U.S., Canada, Mexico, Germany, France, UK, Italy, Spain, Benelux, Rest of Europe, China, India, Japan, South Korea, Rest of APAC, Brazil, Rest of LATAM, Saudi Arabia, UAE, South Africa, Turkey, and Rest of Middle East & Africa |
| Key Companies Profiled | Bet365, 888 Holdings Plc, Betway, Flutter Entertainment plc, Bwin, unibet, Playtech, Microgaming, NetEnt AB, Evolution AB, IGT, NOVOMATIC AG,  Scientific Games, Yggdrasil Gaming Ltd, Pragmatic Play, Play'n GO, BETSSON AB, StarsGroup .com, Kindred Group plc, and Entain |
| Customization Scope | 10 hours of free customization and expert consultation |
Major Companies and Competitive Landscape
The global online gambling market is fragmented with large and medium-sized market players accounting for the majority of revenue. Major players are deploying various strategies, entering into mergers and acquisitions, strategic agreements and contracts, developing, testing, and introducing more effective gambling solutions in the market. Some major players included in the global online gambling market report are:
Bet365
888 Holdings Plc.
Betway
Flutter Entertainment plc.
Bwin
unibet
Playtech
 Microgaming
NetEnt AB
Evolution AB
IGT
NOVOMATIC AG
 Scientific Games
 Yggdrasil Gaming Ltd.
Pragmatic Play
Play'n GO
BETSSON AB
StarsGroup .com
Kindred Group plc.
Entain
Strategic Development
On 17 August 2023, MGM Resorts International announced the debut of its BetMGM iGaming and online sports betting brand in the UK, marking the beginning of MGM Resorts' strategy to grow the BetMGM brand into international markets. The new international BetMGM-branded product makes use of LeoVegas' technology and platform, which was acquired by MGM Resorts last year.
Some Key Highlights From the Report
The casino gambling segment accounted for largest revenue share in the global online gambling market in 2022. This is due to rising demand for online casinos since these allow to avoid all of the unnecessary inconveniences while playing from the comfort of home w. Online casinos are regulated by regulatory authorities to ensure fair gaming practices, giving players a safe and trustworthy atmosphere to enjoy their favorite games, as a result, players can focus on the fun of online gambling without worrying about security of their transactions or. In addition, online casinos provide several bonuses to new players who join the site, as well as daily promotions to keep things exciting for returning players, which is also  expected to drive revenue growth of this segment during the forecast period.
The sports betting segment is expected to register steadily fast revenue growth rate in the global online gambling market during the forecast period due to rising demand for online sports betting among individuals. This real-time action adds a new level of excitement to the game, allowing individuals to react to changing conditions and make smart decisions. Live streaming of sports and matches is frequently accessible, allowing one to carefully follow the action and improve betting experience.
The Europe market accounted for largest revenue share in the global online gambling market in 2022. This is attributed to rising mobile gaming apps and mobile-responsive websites, which has made it easy for individuals to gamble on the go. In addition, shift toward more favorable regulations for online gambling in countries, such as Germany and the UK, is another factor driving market revenue growth of this region. For instance, on 1 July 2021, the new State Treaty on Gambling entered into force, which enable online slot machine games, Internet casinos, and online poker in Germany.
Emergen Research has segmented the global online gambling market on the basis of type of gambling, platform type, gaming model, mode of payment, and region:
Type of Gambling Outlook (Revenue, USD Billion; 2019–2032)

Casino Gambling

Slot Machines
Table Games

Sports Betting
Poker
Bingo
Lottery and Scratch Cards
eSports Betting
Fantasy Sports
Social Gaming

Platform Type Outlook (Revenue, USD Billion; 2019–2032)

Desktop
Mobile
Apps
Browser-Based

Gaming Model Outlook (Revenue, USD Billion; 2019–2032)

Real Money Gambling
Free Play

Mode of Payment Outlook (Revenue, USD Billion; 2019–2032)

Credit/Debit Cards
E-wallets
Cryptocurrencies
Bank Transfers
Prepaid Cards
Mobile Payments
Regional Outlook (Revenue, USD Billion; 2019-2032)

North America

U.S.
Canada
Mexico

Europe

Germany
France
UK
Italy
Spain
Benelux
Rest of Europe

Asia Pacific

China
India
Japan
South Korea
Rest of APAC

Latin America

Brazil
Rest of LATAM

Middle East & Africa

Saudi Arabia
UAE
South Africa
Turkey
Rest of Middle East & Africa