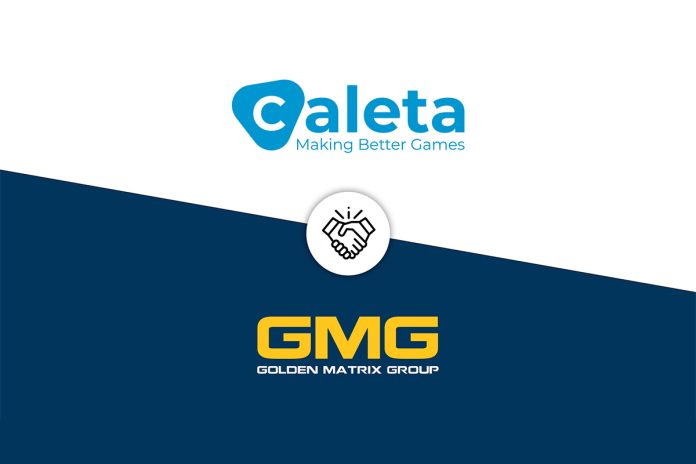 Golden Matrix Group has entered into a distribution agreement with Caleta Gaming. As per the deal, Caleta Gaming's full game portfolio comprising 90 new titles will be available on the Golden Matrix Group platform.
The American game licenser adds to their portfolio the full range of Caleta's games, including video slots, video bingos, lottos, kenos, and scratchcards, opening the possibility to engage new players all around the globe.
"In 2022, we intend not only to increase the distribution of our games but also to obtain new licenses and certifications for strategic markets. Having strong partners like Golden Matrix is a great differential to walk this challenging path," Fabiola Jaeger, CEO and co-founder of Caleta, said.
"We are excited by this opportunity to further strengthen our brand and market share through the addition of Caleta Gaming's state-of-the-art and extremely popular games," Golden Matrix CEO Brian Goodman said.
"We are confident that these new games will be received enthusiastically by our operators and users on the GM-Ag platform, and expect this to be an added catalyst to our strong growth in the APAC market. The addition of the Caleta Gaming's portfolio for the benefit of all our current and future operators represents another significant step in our efforts to upgrade GMGI's online gaming content offerings and ensure continued revenue growth and success," Brian Goodman added.
This new deal enables Caleta gaming to reach a broader audience, especially in the Asia Pacific region. On the other hand, Golden Matrix has at their disposal not only premium slot games, but a set of premium video bingos that are the flagship of the Brazilian provider. Both companies expect that this successful achievement will be the beginning of a long-term partnership, bringing new players and boosting growth for the two parties.