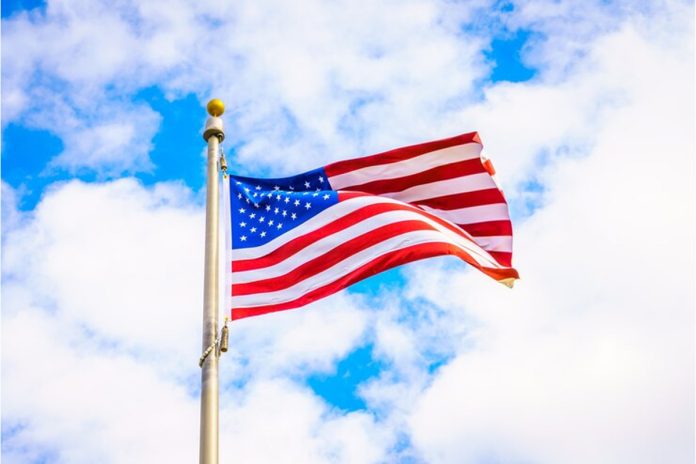 The UK gambling market may be one of the largest in the industry, but it's also one of the strictest in world. Over the past few years, the Gambling Commission has placed more restrictions on online casino and betting operators. This has prompted several big brands in the United Kingdom to consider expanding their businesses overseas in the growing US gambling market.
That being said, it's not only tighter regulations that has caused UK betting and online casino site operators to show interest in the evolving American gambling market. Financial gain is another driving force for UK companies. Ever since 2018 when the US Supreme Court overturned the federal ban on sports betting in America, several states legalized it and began offering both online casino and online sports betting activities. Currently, online casinos are legal in 6 states and online sports betting is legal in 21 states, and more states are expected to legalize some form of online gambling activity in the future.
As gambling becomes legalized throughout America, its popularity grows, as does its revenue. According to the American Gaming Association, although December revenue has yet to be reported for 2021, the US' annual gaming revenue for 2021 reached $48.34 billion through the end of November. This number crushed the industry's 2019 full-year record of $43.65 billion. What's more, this eleven-month period in 2021 tracked 21.3% ahead of the same eleven-month period in 2019.
Long-time UK Brands Compete Over US Market
Wanting a piece of this profitable pie, a number of UK gambling firms have seized the opportunity to break into the growing lucrative market. The primary goal: either to become a valuable business partner with an American gambling giant or to be a takeover target. Notable examples of UK gambling firms that are making their mark in the USA include:
Entain
Entain PLC, the UK owner of popular casino and betting brands Ladbrokes and Coral, entered into a $200 million deal with American hospitality and entertainment company MGM Resorts back in 2018 to capitalise on the newly liberalized sports betting market in the US.
Fast forward a few years later and the latest projected deals reveal that major American sports betting company, DraftKings, sought to acquire Entain for $22 billion in cash and stock in September 2021. However, this offer, as well as a previous offer of $11 billion from MGM Resorts to acquire Entain back in January 2021, were rejected. According to MGM – Entain's joint venture partner – a DraftKings acquisition of Entain would require the consent of BetMGM due to DraftKings owning a competing business in the US.
Flutter
Also wanting to bolster its assets in the United States, Flutter Entertainment – owner of PaddyPower and Betfair – acquired FanDuel in 2018, one of the leading daily fantasy sports operators in the US at the time. Later, in 2019, Flutter merged with Canadian company The Stars
Group. With the merger, Flutter expanded further into the US, as media giant Fox corporation – which owned a minority stake in The Stars Group – took a 2.6% minority stake in Flutter Entertainment. Moreover, the merger resulted in the creation of the largest online gambling company in the world based on revenues.
Today, Flutter holds a 95% stake in FanDuel, which offers daily fantasy sports, sportsbook, online casino and horse racing products in several states. FanDuel is also the leader in the US online sports betting industry, with 40% of the market share.
William Hill
William Hill, another huge UK brand well known for its online casino and sportsbook, also made headlines in the industry with a major US gambling deal. Instead of partnering with an American company or acquiring one however, William Hill was purchased by American hotel and entertainment company Caesars Entertainment. William Hill agreed to the £2.9 billion ($3.9 billion) takeover bid by the Nevada-based casino operator in September 2020, after previously turning down two rival bids by another US company, Apollo, a private equity group.
Caesars completed its acquisition of William Hill in April 2021, after which William Hill was delisted from the London Stock Exchange. Later in September of that same year, Caesars sold all of William Hill's non-US assets to 888 Holdings for £2.2 billion ($2.9 billion). In the US, William Hill sportsbooks were rebranded to Caesars Sports.
What is in Store for 2022
This year, it is likely that more deals will occur between the two nations as the world slowly comes out of the clutches of the pandemic and more US states pass laws to legalize gambling within their borders.  Both UK gambling operators and US gambling operators have plenty of benefits to offer the other.