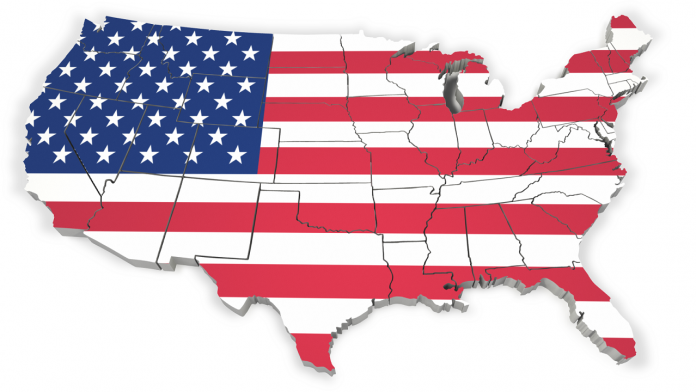 iGaming seems to be increasing in popularity on a daily basis in the United States. For those states who are yet to commit to legalizing online gambling but may be considering it in the future, they only need to look at Pennsylvania and New Jersey for great examples of how it is done successfully. Even states that have recently introduced new iGaming laws to allow people residing in each state to legally participate in iGaming, should take a look at both Pennsylvania and New Jersey.
It should come as no surprise to find New Jersey online casinos and sports betting leading the way in terms of success. New Jersey legalized online gambling in 2013 and their laws are now among the least restrictive in the US. New Jersey led the way for the introduction of online sports betting having won a lawsuit in 2018. Up until that point, it was only in Nevada where it was possible to legally place a sports wager online.
So, New Jersey has been at the forefront of iGaming for some time and they have some impressive figures. As of March 2021, gambling revenue in New Jersey increased 119.8% year-on-year, with the total market revenue for the month of March 2021 totalling $359.3 million. The sports betting segment is proving to be extremely successful and revenue has bounced 360.9% year-on-year to $60.8 million.
One of the many reasons why iGaming has been so successful in New Jersey is due to the quality of the online casinos and sportsbooks. We are talking some of the biggest names in the world of gambling and New Jersey is home to the likes of Golden Nugget Casino, Caesars Casino, BetMGM, Unibet, 888, Borgata, and DraftKings.
Thanks to regulation by the New Jersey Division of Gaming Enforcement, iGaming is safe in New Jersey and that plays a big role in public confidence when it comes to online gambling.
States wanting to introduce or develop their iGaming revenue should also pay close attention to Pennsylvania. Much like New Jersey, Pennsylvania online casinos feature many of the big-name brands, including BetMGM, Sugarhouse, PokerStars, BetRivers, BetAmerica, DraftKings, Unibet, FanDuel, and Caesars. Having a selection of high-quality casinos means people are more likely to be tempted into playing online games for real money. The more depth and quality of iGaming options available, the more chance there is of people playing.
Online gambling has been legal in Pennsylvania since 2017 and this has allowed the state to build up confidence over time. That is something other states need to understand when looking at the progress made in both Pennsylvania and New Jersey. The Pennsylvania Gaming Control Board are responsible for the safety of players in PA and they ensure iGaming websites can be trusted. Building this trust also takes time but once it is in place, people feel relaxed and confident about online gambling.
All legal iGaming websites in Pennsylvania will have the PGCB logo on their site. Introducing a simple way to let people know a website has been checked and is safe is a great idea and should be followed by other states wanting to introduce iGaming.