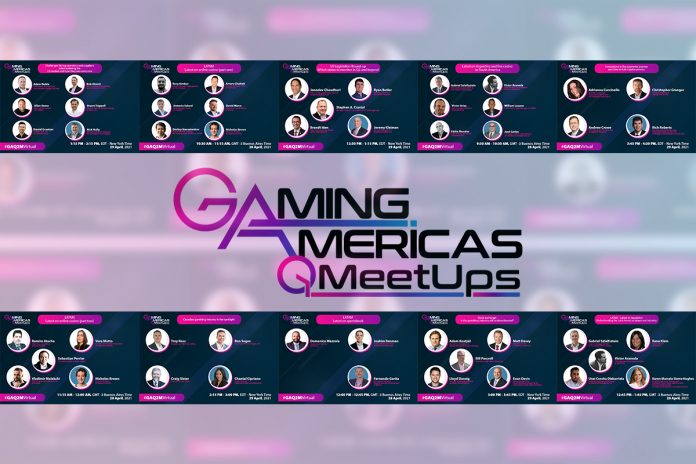 The Gaming Americas Q2 Meetup has come to end and we are already gearing up for the upcoming Summit that are dedicated for the North and Latin American regions.
The Q2 Meetup took place between 28-29 April and has recorded over 2000 participants from
3 continents, who tuned in to hear the latest from the gambling industry leaders.
"We are not surprised to see such high demand when it comes to quality content around the North and Latin American gambling industry. With multiple webinars and virtual events, it is hard for one to navigate through the clutter. We always aim to keep the conversation on the topic and we are proud to say that once again have proved that Gaming Americas is a growing force in the region. We are thankful to everyone involved an we are grateful to have the opportunity to work with all of you" stated Zoltán Tűndik, Co-Founder and Head of Business at Hipther Agency.
You can view the recordings on the following links:
Day 1 (LATAM Focus): https://youtu.be/bG1zIx_MZpY
Day 2 (North American Focus): https://youtu.be/u_MPU8Nvh9M
Make sure to save dates for the Q3 Meetup which will take place between 25-26 August.
You can register for free on the following link: https://gamingamericas.com/meetups/register/
If you are already registered for the meetups, you do not need to register again. All updates will be sent to your e-mail address once they are available!
We are also eager to see you at our two mega events dedicated for the Americas, which will take place between 22-23 June.
Check out our intro video here: https://www.youtube.com/watch?v=1cj4ay22scE
Register for Gaming Summit North America or Gaming Summit Latin America here: https://summits.gamingamericas.com/register/