Galaxy Gaming Reports Q4 and Full Year 2020 Results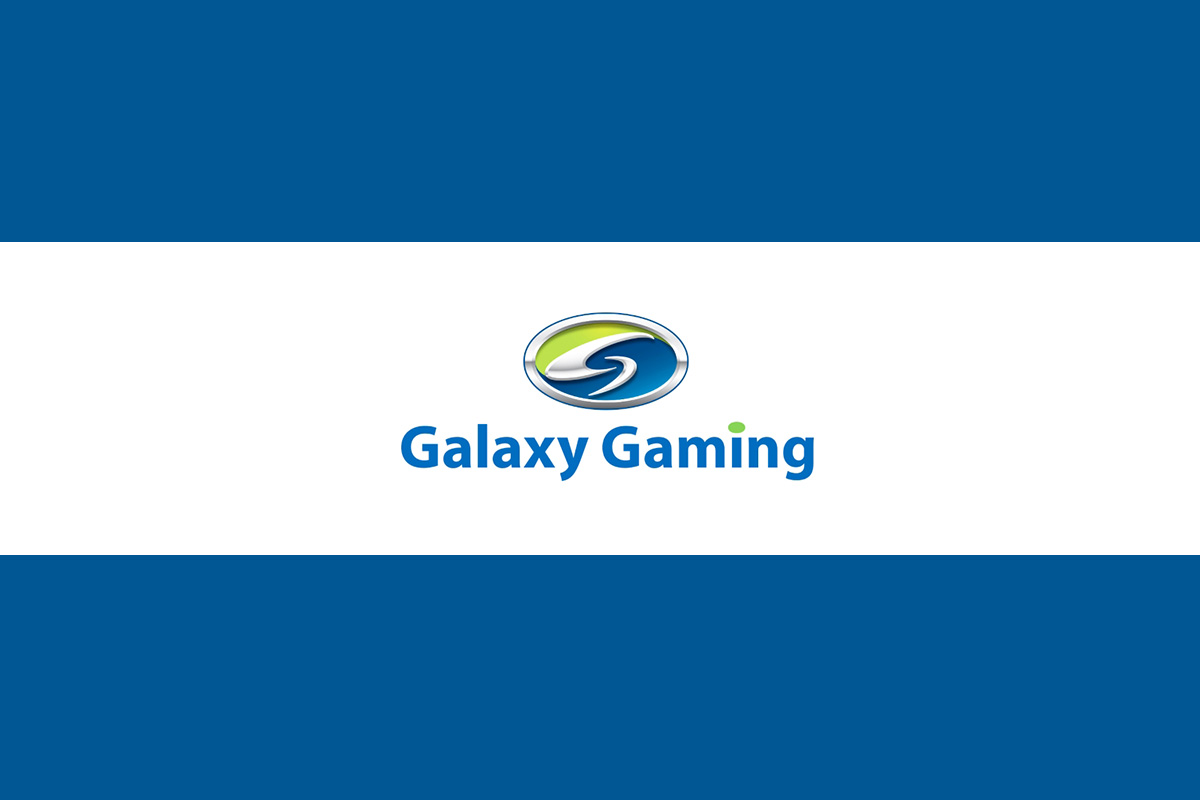 Galaxy Gaming has announced its financial results for the quarter and fiscal year ended December 31, 2020.
Financial Highlights
Q4 2020 vs. Q4 2019
Revenue decreased 37% to $3274K
Adjusted EBITDA decreased 41% to $1261K
Net income of $1179K vs. net income of $848K
Full Year 2020 vs. Full Year 2019
Revenue decreased 52% to $10,230K
Adjusted EBITDA decreased 84% to $1377K
Net loss of $(2209)K vs. net income of $2943K
Balance Sheet Changes (vs. December 31, 2019)
Cash decreased 38% to $5993K
Total long-term liabilities (gross) increased $4033K to $52,015K
Stockholders' deficit decreased to $(24,797)K
Executive Comments
Todd Cravens, President and CEO of Galaxy Gaming, said: "2020 imposed great stresses on our industry, and Galaxy was not immune. However, I think we turned some of those stresses to our advantage. We were able to accommodate our clients during their closures and provide timely service to help them reopen, earning very high net promoter scores in an especially challenging time. From a product perspective, we used the downtime to develop new games and a new technology platform, and we will be launching these in 2021 as they are approved by our regulators. Finally, and most significantly, our acquisition of PGP in August made iGaming a much more important part of our business. We expect iGaming to be one of the major growth areas going forward, and we are well-positioned to benefit from those trends."
Harry Hagerty, CFO of Galaxy Gaming, said: "Our motto in the pandemic was 'Survive then Thrive.' And thanks to the great cooperation and assistance from our friends at Nevada State Bank and the availability of certain government relief programs, we came through 2020 intact. We hope that the first half of 2021 will mark the end of the Survive phase and that the great things that Todd mentioned in his comments will allow us to start Thriving in the second half of 2021 and accelerating into 2022."
Plaza Hotel & Casino to debut glittering new South Tower Guest Entrance, Tuesday, Sept. 26 at 7:30 p.m.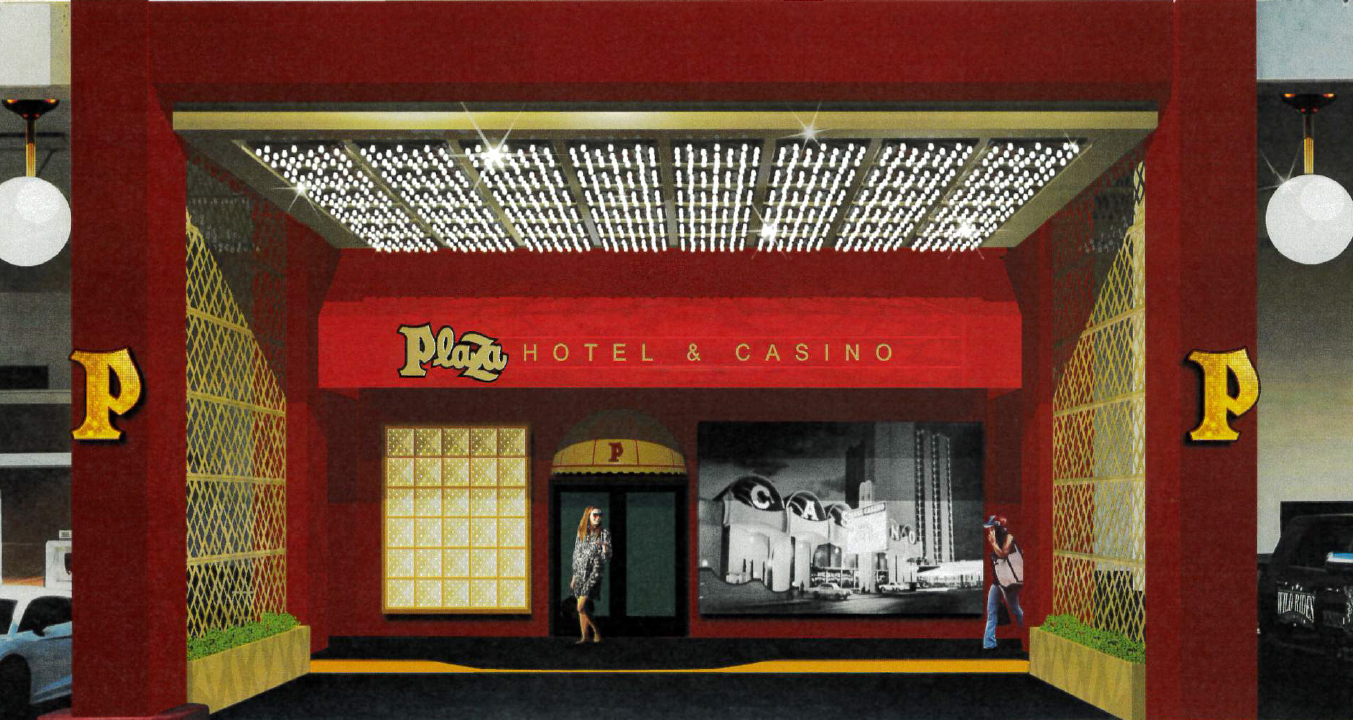 Committed to improving the guest experience, the Plaza Hotel & Casino has revamped its South Tower guest entry and will officially turn its lights on at 7:30 p.m. on Tuesday, Sept. 26. The new South Tower entry, accessible at Main Street and Carson Avenue, will be the Plaza's primary entrance for guests arriving by personal vehicle, taxi, or ride share.
Earlier this summer, the Plaza's Main Street Reimagination transformed its circular porte-cochere from a vehicular driveway into a pedestrian friendly, one-of-a-kind destination for gaming, drinks, and dining, with the centerpiece being Carousel Bar under the iconic dome. As a result, the Plaza redesigned its South Tower entrance into a glittering beacon for guests parking or being dropped off for hotel check in, trying their hand in the casino or downtown's only bingo hall, going to a show, playing pickleball on the rooftop courts, or dining at Oscar's steakhouse.
The new South Tower entrance was designed with a Beverly Hills inspiration paired with the Plaza's red and gold colors for its columns and awning. The entrance offers a great backdrop for selfies with the Plaza's iconic glittering light bulbs that similarly illuminate the dome portico for pedestrians on Main Street. The new entry also features an LED screen measuring 11 ft. x 8 ft. that will display digital art, welcome messages, and programmable greetings for groups and special events.
WHAT:           The Plaza Hotel & Casino lights its new South Tower entrance
WHERE:        Entrance is accessible via Main Street and Carson Avenue driveway
WHEN:          Tuesday, Sept. 26 – Celebration and illumination of the lights will occur at 7:30 p.m.
WHO:             The Plaza Hotel & Casino employees and guests; members of the media are welcome and should RSVP to amy@twgpr. com
Pariplay® set for North American showcase with aggregation webinar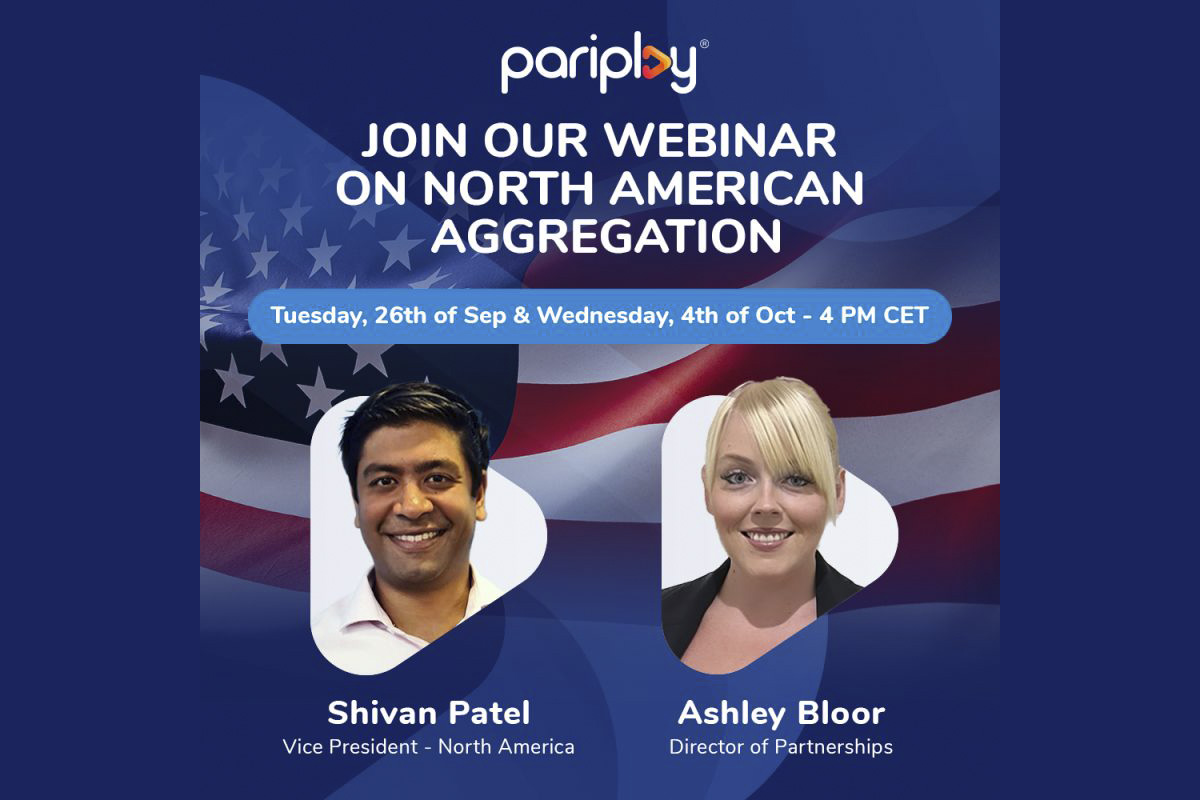 NeoGames S.A (Nasdaq: NGMS) subsidiary Pariplay®, the leading aggregator and content provider, is set to ramp up its preparation for G2E by hosting two webinars focused on the power of aggregation in North American markets.
Ran by VP of North America, Shivan Patel, and Ashley Bloor, Director of Partnerships, the discussion will look at how aggregation platforms can revolutionise North American gaming offerings, as well as how localised content developed by in-house, or boutique studios can gain cut through in the saturated market.
In addition, there will be insightful conversation regarding compliance, licences, and various ways aggregation offerings can assist with strategic expansion plans, by utilising local knowledge.
Shivan Patel, VP of North America at Pariplay®, said: "The potential of the North American market is still really only just being tapped, and with a number of major conferences coming up, not least G2E, we thought it would be the perfect opportunity to share some of the insight we have gathered since being live in the continent.
"We can't wait to explore the opportunities over the course of the two webinars, and look forward to the discussion."
Ashley Bloor, Head of Partnerships at Pariplay, said: "Pariplay®'s aggregation platform offers us unique insight into operator successes, player preferences, and so much more, and we think this webinar series gives up the perfect opportunity to share our learnings and support the industry.
"From compliance to content, it touches on a number of key sections of the market, and we're looking forward to welcoming people to our webinar!"
The webinars will take place on Tuesday, 26th of September and Wednesday, 4th of October, at 4pm CET.
To register your interest, please visit this link – https://webinarkit.com/webinar/registration/64ee20692491b253a236f0f9
MGCB Executive Director Meets with Flint City Officials to Discuss Ways to Combat Illegal Gaming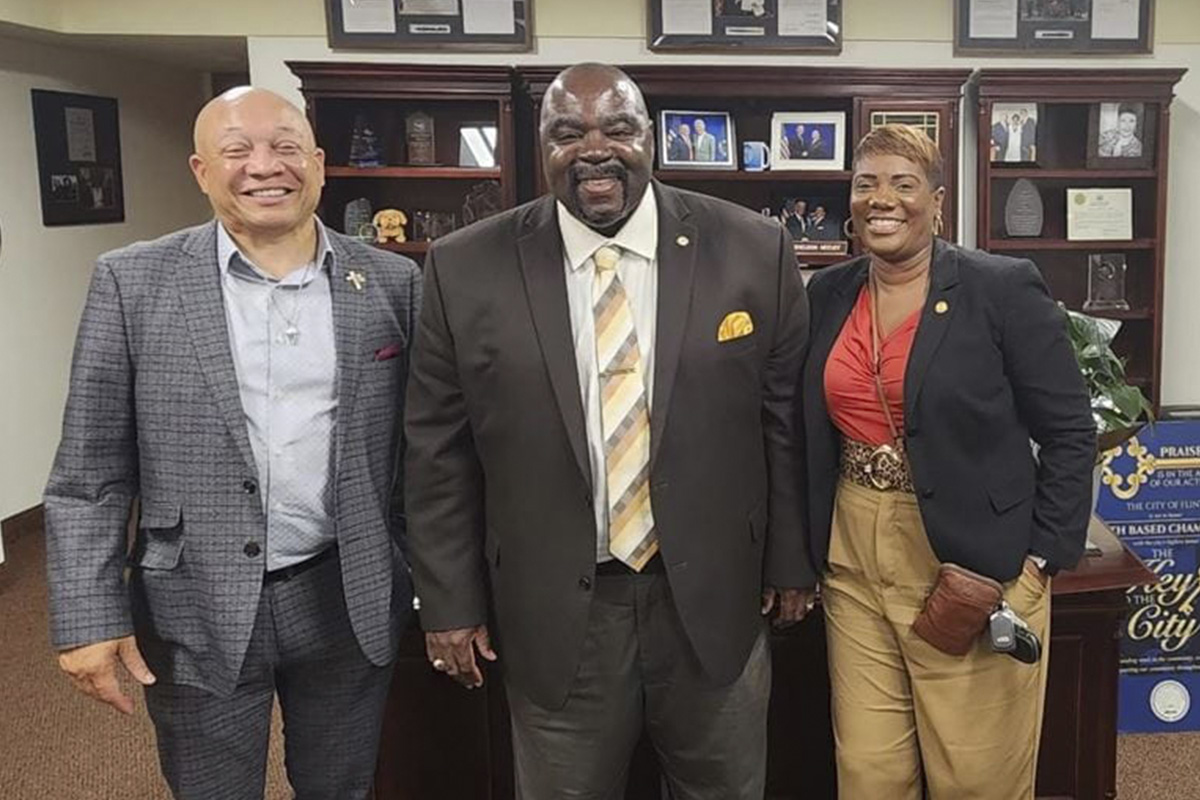 In an effort to combat illegal gaming activities, Michigan Gaming Control Board Executive Director Henry Williams recently met with Flint Mayor Sheldon Neeley and State Rep. Cynthia Neeley (D-Flint) to discuss strategies to help deter and crack down on illegal gaming operations in the city.
During their August 29 conversation, the officials also talked about the impact of storefront casinos and illegal gaming on residents and how such establishments are a nuisance for the city, tarnishing the reputations of regulated, legitimate gaming establishments.
"As a regulator, it's important to me to have face-to-face conversations with area leaders so that we can share our knowledge and gain a more comprehensive understanding of illegal gaming issues, especially from their local perspective. I look forward to working with Mayor Neeley on the city's efforts to prevent individuals from reopening a place of business under a new name in a location that was previously cited for illegal gaming operation concerns, minimize risks to his community from such establishments, and help protect Flint residents from harm," Williams said.
A week before the leaders' meeting, the MGCB seized 50 gambling devices and $13,260 in suspected gambling proceeds on August 23 from an alleged illegal storefront casino that was operating under the name of The Flint Arcade, located at 3301 Corunna Road in Flint. Authorities had previously conducted a raid at the same location a year earlier, on Aug. 18, 2022, when the MGCB investigated suspected illegal gambling at The Cellular Vault. That search yielded 43 computers used for gambling and $2,572.48 in winnings and gambling proceeds.
"It is important to protect the Flint community from predatory illegal gaming operations, and I thank Director Williams for his continued partnership in this effort. These unwelcome operations threaten public safety by creating environments where other criminal activity can thrive," Mayor Neeley said.
"By working together to implement comprehensive measures — from strengthening laws and regulatory frameworks to raising awareness about the issue of illegal gaming machines — we can help reduce the prevalence of illegal gaming in our communities. I look forward to continuing this conversation with MGCB Executive Director Williams and appreciate the time he took to visit Flint and discuss this important issue, and I will do what I can to help advance any necessary changes to the law in my capacity serving with the Michigan Legislature," Rep. Neeley said.
Unlicensed casinos, unauthorized online gambling platforms, underground sports-betting operations, or any other form of wagering that is not regulated by the MGCB are all considered forms of illegal gaming. As a result of MGCB investigations from January 2015 through July 2023, a total of 1195 illegal machines and $470,401.98 have been seized. Additionally, since November 2022, 48 locations have received cease-and-desist letters involving 105 illegal machines.
"I appreciated the opportunity to meet with Mayor Neeley and Rep. Neeley in Flint and to share information with him about how the MGCB can assist with investigations and raids on alleged illegal gaming operations. Illegal gaming is a widespread problem that is not unique to Michigan, but we are prepared to act and will hold bad actors accountable who are caught breaking the law. The agency is committed to fighting illegal online gaming, pop-up illegal casinos, and the proliferation of illegal gaming machines in gas stations, bars, and other locally owned establishments — and I look forward to seeing what the Michigan Legislature can do to help us with these issues," said Williams, who was recently selected as a finalist in the Regulator of the Year category of the 2023 American Gambling Awards.