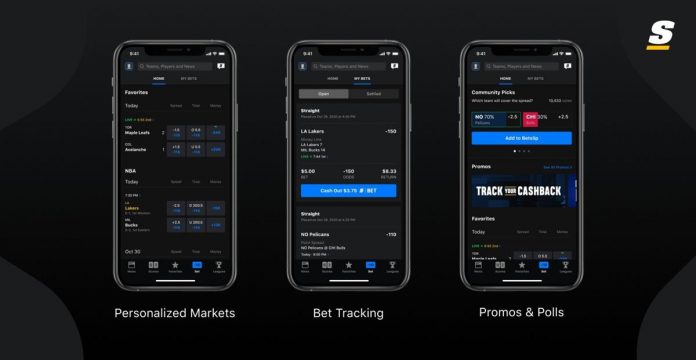 Score Media and Gaming Inc. has introduced Bet Section, its new integrated and personalized suite of betting features.
According to the firm, the new dedicated home within theScore's media app takes its innovative cross-platform media and betting experience with theScore Bet to the next level.
Bet Section delivers suite of new personalized betting features, further deepening thescore's industry-leading media and gaming integrations.
Users will receive a suite of highly personalized betting features, such as prioritized and tailored markets, live bet tracking and exclusive promotions. Bet Section's deep integrations make it even simpler for fans to create bet slips, follow their action and even receive cash out offers for theScore Bet, all within theScore.
"We launched theScore Bet on the premise that betting should be a natural extension of how fans consume sports, not an isolated transactional experience. With the launch of Bet Section we're further fulfilling that mission by creating an unparalleled cross-platform experience that personalizes and streamlines the betting process for users as they interact with our media app. It's natural, seamless and reinforces our cutting-edge approach in fusing media with gaming," John Levy, Founder and CEO of theScore, said.