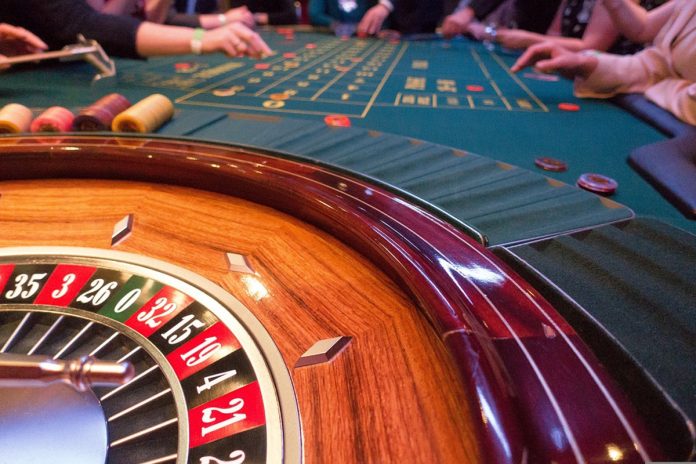 Online gambling has been increasingly growing on the last decade. Online casinos have developed from a relatively small business with many legal issues, to a completely legal industry that is experimenting a global exponential growth.
Nowadays, there are so many gambling websites, platforms and applications available that it can be hard to decide which is the best option for you.
In this article, we will review the live casino, a new way of gambling that is gaining popularity  and helping to the economic grow across the globe.
Live casino explained
There are many ways to gamble online. You can access an online casino and choose to play just by yourself with a computer operated dealer or you can opt for a live casino, in which the land-based casino is emulated through technology.
Unlike online casinos, live casinos have real operators and real players with which you share your gambling, which makes this type of gambling the most similar to land-based gambling.
Live casinos let gamblers to interact with human dealers providing a completely different experience than online casinos.
On the one hand, you need to be connected at a specific hour time to access a live casino game and you will be sharing the game with many other gamblers from all around the world. These characteristics create a special exciting atmosphere that is sometimes lacking in online casino games.
On the other hand, most of fairness issues are solved by live casino. Many gamblers are actually reluctant to online casinos because they think randomness and fairness is nor respected by computer-based games. This problem is solved by gambling at a live casino website or platform in which a real and professional croupier is involved. The game is broadcasted through a professional studio equipped with several cameras to allow various viewing positions.
While the game is being broadcasted, gamblers from all over the world can interact through chat boxes in order to place their bets.
Are live casinos expensive?
One of the most discussed topics about live casinos is related to their cost. Many gamblers state that live casinos are more expensive than online casinos.
Truth is that providing a live casino service implies much more expenses than an online casino. Live casino operators need to invest in a professional studio, with high-definition cameras and many workers, such as camera and sound operators, a professional croupier, a pit boss, a manager, among other people. Also, a live casino needs a proper broadcasting and gambling application that also costs money.
For al that reasons, setting a live casino is much more expensive than setting an online gambling website or application. That is they reason why there are just a live casino games available. In most cases, you will find live roulette, live poker, live blackjack and live baccarat.
Even though it is expensive, most online casinos have included live games to satisfy their customer preferences, since more and more people are willing to get a live gambling experience.
Advantages of playing in live casino
There are many advantages of gambling in live casino games. Even though there are not many games available, if you are an old-school gambler, you will surely prefer them to online games.
Interaction is definitely one of the most important benefits. Through a live casino session, you can talk with the dealer, as well other players. Thus, if you enjoy conversating while playing you will surely have a great time at a live casino session.
Another advantage is related with trust. Instead of looking at a machine operating a roulette without completely understanding how it is programmed to be fair and random, you will get a real spinning ball and be able to watch it falling into a number, which ends all doubts about whether the casino is fair and random.
Last but not least, you can access a real casino experience without leaving your house. Land-based casinos are great fun. Through a live casino you can completely simulate that experience from the comfort of your home, without needing to respect a dress code or travelling to a different location. Also, you won't need to check the opening hours, since live casinos are available almost at any time of the day.