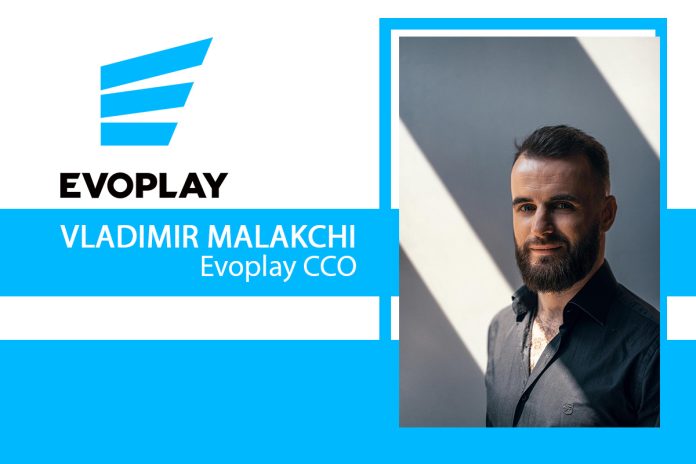 As one of the industry's most innovative gaming studios gets ready for North America, we sat down with Evoplay's superstar CCO, Vladimir Malakchi to talk through their exciting plans for the continent, and why Ontario can be one of the industry's most exciting new opportunities for 2022 and beyond.
With Ontario set to be one of 2022's biggest opportunities in North America – what is Evoplay looking to bring to the table in Canada?
Canada's gambling industry is currently developing at a faster rate than Europe's various regulated markets, with player preferences also changing at a rapid rate. We communicate with operators who are already live in the country, and they confirm that Canadians are in search of innovation and engaging forms of entertainment, which aligns with our direction in terms of product development.
It is well known that Canadians are enthusiastic gamblers, with around 75% of all Canadians happy to give casual gaming a try as entertainment. These activities tend to be associated mainly with scratch cards and sports betting, as they tend to deliver the maximum level of anticipation and built excitement around each win. For this reason, roughly 36% of Canada's gaming demographic prefers scratch cards, while only 22% choose casino entertainment.
This is where our pioneering portfolio comes into play, meeting the interests of a vast selection of Canadian players with our sports-themed titles and instant games. We have already prepared a superb football pack that will undoubtedly hit the spot, while our team has continued to work on eye-catching betting mechanics to fulfil the requirements of even the most seasoned bettors.
Talk us through Evoplay's take on the Canadian slot scene – how much does it differ to the land-based heritage of the US?
At its root, the land-based scene stands at odds with the majority of markets. Canada's iGaming industry originated from a rich culture of brick-and-mortar casinos, but its notably high-tech-oriented population has influenced the development of online gaming in the region considerably.
With Canadian players interested in cutting-edge technologies, they are more demanding of high-quality gamification, graphics, and entertainment than the average player. Since Evoplay has always been known for its innovative approach to game design in all types of games, we know where we stand with the audience and are aware of where we need to be to keep them engaged.
How do you see Evoplay's extensive experience entertaining players in Europe and LatAm adapting to the Canadian market?
We always align with data when entering any new market, following the same protocol with Canada as we would going live in any other region. We are aware of its most common trends, though a deeper insight into players' preferences will only be possible through partnering with operators that serve the Canadian market. Such insight will allow us to see a clearer picture of how we can adapt our products to make them even more attractive to Canadian audiences.
How fast do you see the Ontario market liberalising itself for players and operators? How can games studios differentiate themselves in what will be a highly competitive market?
With around 40% of the country's population situated in the city, Ontario is a market with fantastic potential. According to the surveys, its GGR will be approximately $1.25 billion this year, with the tendency to rise to $1.84 billion in 2023 and $2.54 billion in 2026.
Like many other countries, Canada has various restrictions surrounding advertising and responsible gambling which are unlikely to be lifted anytime soon, but it still leaves a lot of capacity for industry development.
The launch of Canada's iGaming market in April unleashed the floodgates, with many providers flapping to be one of the first to cast the line in this highly advantageous province. However, speaking from experience, less than half of them will have long-term stints in the market. In the meantime, we will continue to deliver state-of-the-art products that resonate strongly with players of all demographics.
Last but not least – vision 2024: what's Evoplay's plans for going live in both the US and Canada within the next two years?
Both markets arrive with their list of challenges surrounding legal issues, but we are now at the stage of active dialogue and laying the groundwork, and if one thing is for sure, it is that our products are extremely attractive to players in region.
As game developers go, we are very unique. The vast majority of providers can't deliver the same level of quality and entertainment as us, and certainly not in the same timeframe that we are able to, which is extremely important for such a demanding demographic of player. I'm sure they'll be a big part of our plans for many years ahead!