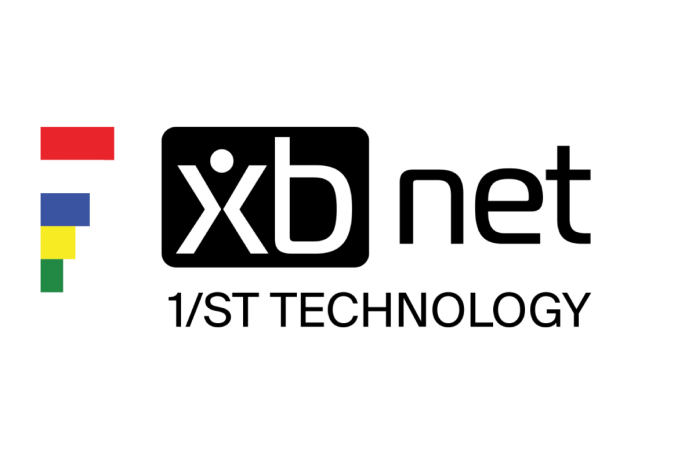 Breakthrough streaming and data harnesses low-latency pictures and in-play pricing for the resurgent sport of Jai Alai
New sports rights deal for leading U.S. streaming, data and betting services provider and popular Florida casino venue
XB Net has partnered with Magic City Jai Alai in Miami, Florida, to broaden its burgeoning live-broadcast, data-feed and betting services, thanks to a breakthrough deal with the World Jai Alai League.
This comprehensive agreement sees Magic City Jai Alai partner with XB Net to offer live streaming, alongside precise pricing and data, for pari-mutuel Jai Alai games worldwide and H2H matches outside North America across its competitive 2022/23 calendar. This product has accordingly been licensed by Miami's local gaming authority, the Florida Division of Parimutuel Wagering, around video signal and data for the purposes of fixed-odds and commingled betting.
The World Jai Alai League is a governing body for professionals and amateurs, working with XB Net and Magic City Jai Alai to drive deeper fan-engagement around the sport, developing its international influence and scope in lockstep with commercializing its live pictures, commentary, odds and data.
Like horse racing, Jai Alai is a sport made for betting and fits in organically with XB Net's existing stable of racing products, powered by its pre-eminent fixed-odds and pari-mutuel pools platform. Players can now pre-play and in-play on traditional fixed-odds winner, under-over total points, point-by-point, win place or show (based on team player numbers jai alai), or even try an exacta, trifecta, and quinella.
An engaging Jai Alai schedule is played on a weekly basis, and maintains a robust timetable and steady stream of live performances with regular Monday, Tuesday, Wednesday and Friday slates of games. Matches and their derivative markets settle quickly and optimize the player betting cycle for international operators.
These competitive games are staged and broadcast live from the Magic City Fronton, whose state-of-the-art make-up is a boon for viewing, thanks to its customized court-size, glass walls, and well-positioned cameras seamlessly tracking every aspect of the high-octane action. This tailored arena measures 37m in length by 12m in width, slightly smaller than other such facilities, increasing the speed of the ball and quickening the pace of play for this spectacular sport.
The innovative offering also combines the latest trading algorithms with low-latency pictures and deep data (head-to-head records, player profiles etc) to promote and educate around a dynamic, adrenaline-pumping sport that offers a myriad of betting opportunities for improved customer engagement.
Scott Savin, Chief Operating Officer at Magic City, said: "We're thrilled to sign this breakthrough deal with XB Net on a sport that has been largely overlooked for its international appeal and flexible benefits for retention. Magic City unveiled its innovative take on the sport of Jai-Alai by taking the best features of the "World's Fastest Game", combining them with a state-of-the-art Jai-Alai court, and marrying these aspects to the skill-sets of University of Miami athletes. This key collaboration means fans old and new need not miss a minute of the action!"
Simon Fraser, Senior Vice President of International at XB Net, added: "Considering the relatable and transferable success of tennis as a betting product, and the breakthrough appeal of table-tennis during the pandemic, it was high time that Jai Alia was as well-served by recent gains in live data and automation. Magic City Jai Alai and XB Net have now achieved a step-change for fans of this sport, effortlessly blending live pictures with the live point-by-point tracking to create a seamless viewing and betting experience with far fewer market suspensions around the critical moments of any match.
"The aim is always to deliver a best-in-breed journey for operators and their players. Our feed harnesses bespoke pricing and data-feeds to provide the fastest feeds and lowest-latency data on the market, helping our operator partners to stay ahead of the game.
"Data and streaming are the spine of sportsbooks. Data is used to drive markets and add narrative to an event, while streaming remains crucial for customer engagement and retention."
Unpacking Jai Alai
Jai alai is recognized as the fastest ball sport in the world, with ball-speed often reaching up to 170mph. Players compete against each other in both singles and doubles. Magic City Jai Alai offers two distinct formats of play. The traditional 8 player post round-robin format branded as Magic City Pelota, and their groundbreaking Head-to-head (H2H) format which features H2H Championships and Battlecourt squads competing in an intuitive format and scoring system not dissimilar to those of tennis and table tennis. The aim is to outwit your opponent by making balls difficult to catch or throw back cleanly or placing a ball where the player cannot reach.
From the opening credits and narratives of iconic Eighties TV series Miami Vice, to the marketing materials of the Basque government in Spain, and even an enduring appeal across the Philippines, Jai Alai has remained a popular sport among those international communities with a Hispanic influence. This breakthrough partnership with XB Net, Magic City Jai Alai and the World Jai Alai League now bids to bolster that audience with new fan-engagement opportunities and grow the sport's appeal throughout LatAm, Europe and APAC, not to mention the hugely underserved Hispanic market in North America.
Underserved market for a comeback sport
As an instructive case in point, according to the 2020 U.S. Census Bureau Report, 62 million people living in the U.S. identify as Hispanic or Latino. That community, 18.7% of the total U.S. population in 2021/22, is nearly equivalent to the entire population of the United Kingdom. The U.S. Hispanic demographic is already the second-largest ethnic group in America, and a superpower in economic terms, the seventh largest GDP in the world (tied with France) estimated at $2.7 trillion in 2019 per the 2021 LDC U.S. Latino GDP Report. This influential population is predicted to grow to account for over 30% of the total U.S. population, 132.8 million people, by 2050. This is a population that is fiercely loyal to their roots, their culture, their heritage, and their chosen sports, from football to Jai Alai, and it is an audience that is also currently being underserved by the international sports betting industry.