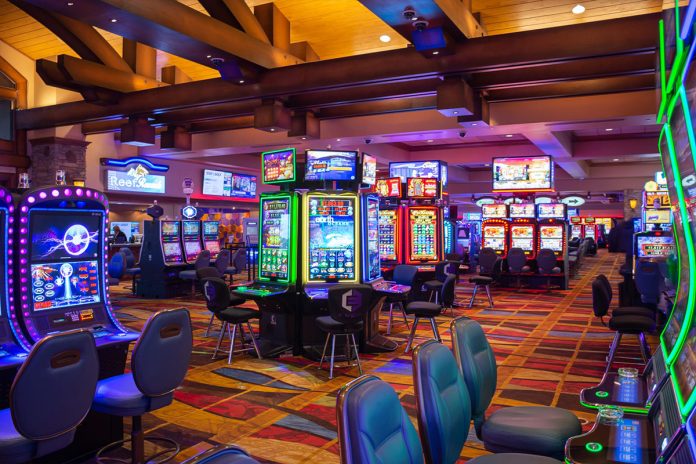 U.S. Integrity has announced a comprehensive partnership with the Silver Reef Casino, which is preparing to launch its sportsbook in the state of Washington.
Owned by the Lummi Nation, Silver Reef Casino is located in the northwest corner of the state, about 90 miles north of Seattle and 40 miles south of Vancouver, BC. The casino opened in 2002, but underwent a renovation in 2013, adding 225 slot machines. Silver Reef Casino now adds a sportsbook to their resort, which already features a golf course, 17 table games, and over 1000 slot machines.
"We are extremely excited to be working with U.S. Integrity as we roll out regulated sports betting at Silver Reef Casino. The partnership with U.S. Integrity will give us the ability to identify possible betting abnormalities in real time and enable potentially suspicious wagering activity to be identified immediately, creating a safe, fun betting environment for our guests," Sean Lawrence, Lummi Tribal Gaming Commission Chairman, said.
U.S. Integrity will provide integrity monitoring services via its proprietary dashboard to Silver Reef Casino and Lummi Tribal Gaming Agency. U.S. Integrity conducts analysis across dozens of data sets to proactively identify irregular contest-level, officiating & wagering patterns.
"U.S. Integrity is proud to partner with Silver Reef Casino and the Lummi Nation and assist in their expansion of regulated sports wagering in Washington. U.S. Integrity's mission is to provide conflict-free, best in class insights & compliance solutions to our clients. We are looking forward to working with the exceptional team at Silver Reef Casino. Their commitment to instilling the highest integrity standards align with U.S. Integrity's initiative to ensure that sports wagering remains fair and safe," Matthew Holt, U.S. Integrity's CEO & co-founder, said.