Verasity Partners with Axie Infinity for FTX GalAxie Cup Professional Esports Tournament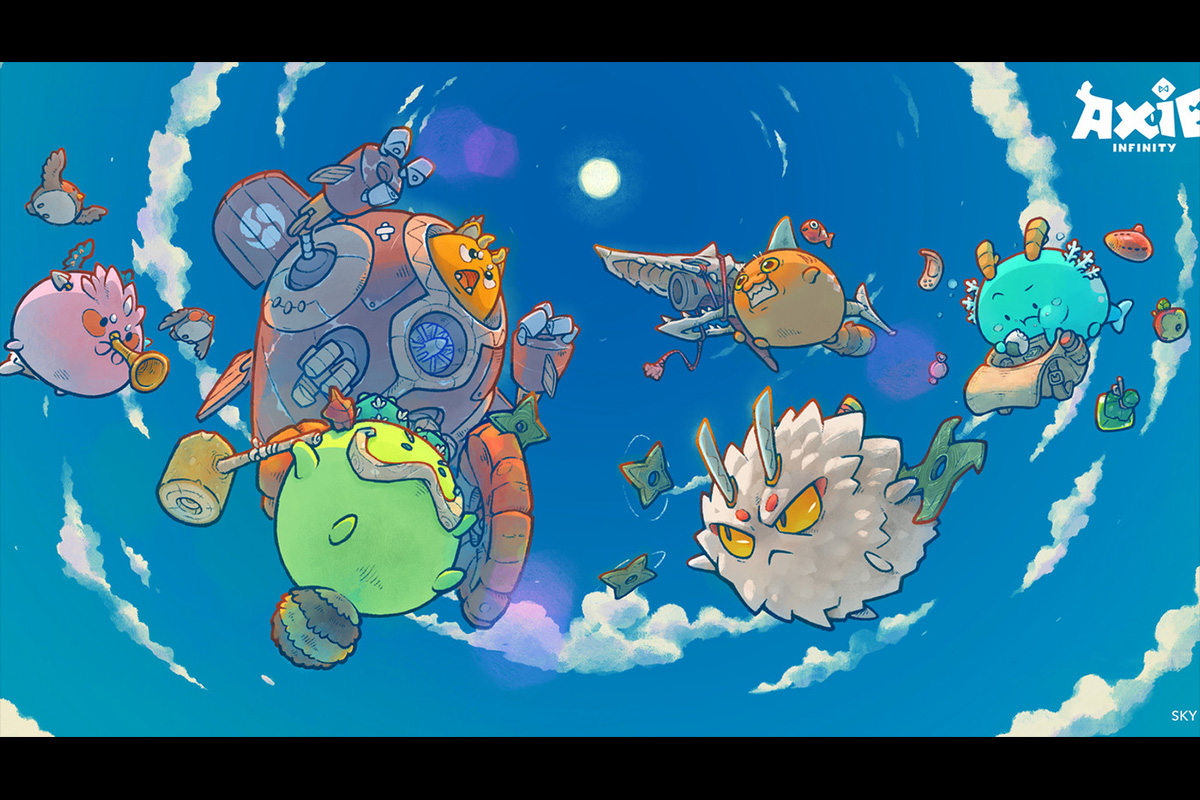 Verasity, a protocol and product layer blockchain platform for esports and digital content, has announced a partnership with the leading NFT-based online video game Axie Infinity for the upcoming FTX GalAxie Cup 2021.
Verasity's competitive esports and video streaming platform VeraEsports will be the official and exclusive broadcast and esports platform partner of the online tournament.
The online event will be exclusively streamed on galaxiecup.com and veraesports.com, both using Verasity's VeraPlayer to broadcast the event. This is the first partnership of its kind – with FTX GalAxie Cup being the first to leverage and integrate Verasity's patented blockchain technology on the official tournament site.
The FTX GalAxie Cup is the first professional Axie Infinity esports tournaments held for NFT gaming and is Axie Infinity's first foray into the world of esports. The tournament commences on 27th November and with both public and professional guilds participating. The FTX GalAxie Cup opened for registrations last month to gamers globally, receiving an encouraging response from the community.
"This pre-season of Axie Esports with 5000 AXS in prize money has illuminated an incredible foundation for our competitive scene. Tournament organizers around the world have been hosting amazing community events that continue to bring out the best in our community. As our community further pushes the envelope, we will be furthering our investments in building out infrastructure to support Axie Esports," Andrew Campbell, Program Lead for Esports & Content Creators at Axie Infinity, said.
"We are excited to showcase our VeraPlayer for the FTX GalAxie Cup 2021. During this event, real-time third-party data will be fed into Verasity's patented Proof of View system. Aside from showcasing our technology, we believe that cross-collaboration of blockchain projects will be beneficial to all parties involved and we are excited for this opportunity and what may come in the future," RJ Mark, CEO of Verasity, said.
In addition to granting VeraEsports exclusive broadcast rights for the FTX GalAxie Cup 2021 and facilitating the usage of the VeraPlayer for the event, the partnership will also enable viewers to earn special rewards which will only be available on the VeraEsports Rewards Store. Custom Axie Infinity NFTs (AXIES) for the event and $VRA tokens will be available for redemption, along with other exclusive items.
Veteran Horse Racing Gaming Exec Joins Game of Silks as President and Chief Operating Officer to Gear for Hyper Growth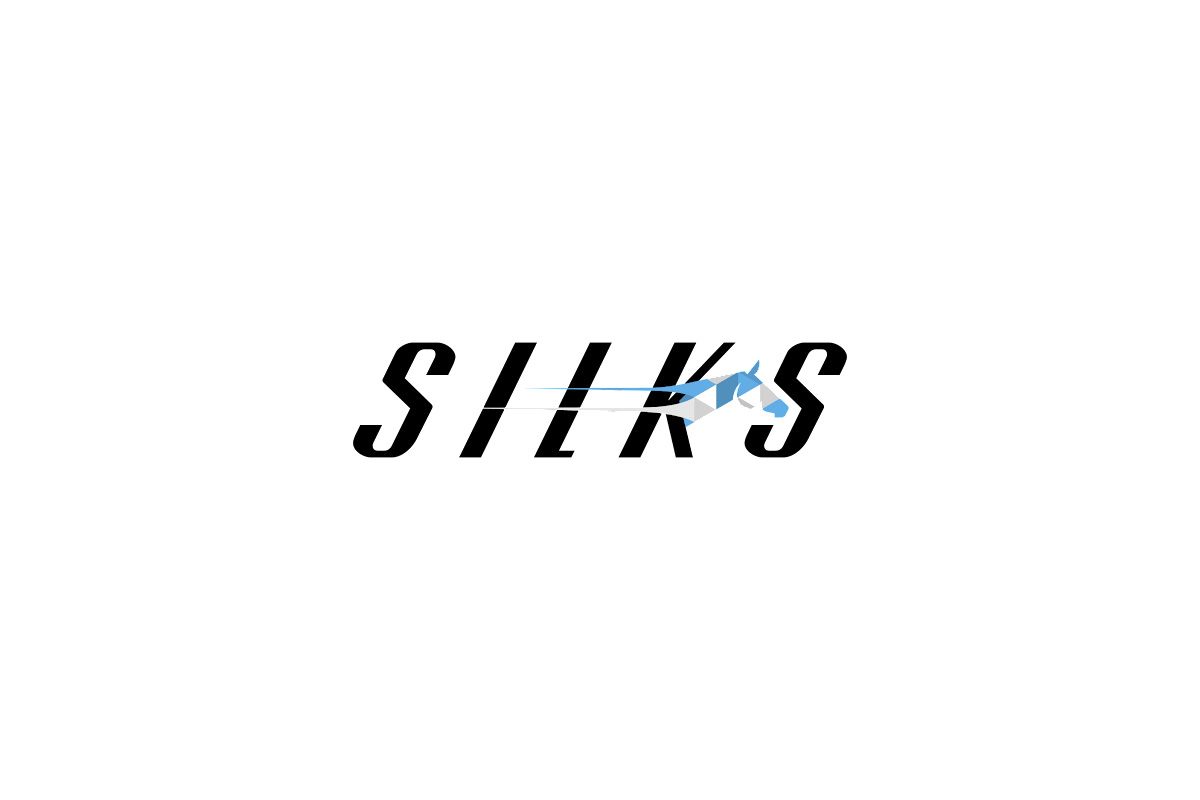 Game of Silks, the first metaverse that mirrors the real world of thoroughbred horse racing, has added Ron Luniewski, a sports, gaming, and entertainment veteran with a proven track record of success and growth, to its executive suite.
Luniewski joins Silks from the gaming world where he established a reputation as a builder, leveraging emerging technology to initiate hyper growth for companies and lead them successfully through massive expansion. Prior to joining the Silks team, Luniewski transformed Xpressbet from a small regional phone operation with 15 employees to a multi-platform juggernaut generating more than $300M in annual revenue and growing the team up to 150 employees by the end of his tenure. Before that, Luniewski was a pioneer in expanding access to horse racing early on, leading the first ever legal online horse gambling website, YouBet.com, as Chief Executive Officer from 1996 to 2002, kickstarting what is now a $7 Billion enterprise.
"Throughout my career, I have looked for ways to employ innovative technology to grow the sport of horse racing, so I was immediately inspired when I came across Game of Silks. Silks is a revolutionary platform that can fundamentally change horse racing by giving a whole new class of fan the ability to participate in this sport. Major players in racing, like the New York Racing Association (NYRA), have already hitched their wagon to Game of Silks, having seen its potential. We're excited to establish additional partnerships with the racing community as we advance," said Luniewski.
Despite the current bear market, the Silks executive team continues to expand to meet demand. Game of Silks, the fasting growing metaverse sports game in the space, added Srini Vasan, former DraftKings Vice President of Engineering, in April as the platform's Chief Technology Officer. Additionally, Silks has secured landmark partnerships and agreements with horseracing titans NYRA, Fox Sports and The Jockey Club while also distributing record-breaking payouts to owners of Silks Horses.
"With the first Game of Silks racing season in full swing, our business is looking to scale rapidly to new users and showcase what's possible when you marry the timeless tradition of horse racing with blockchain technology. Ron's experience growing successful companies from start-up status to IPO, adapting and implementing new technology, and his deep industry connections to the global horse racing community are invaluable in any market," Dan Nissanoff, CEO and co-founder of Silks, said.
How Blockchain Technology Enables Using Online Services Much Safer and Faster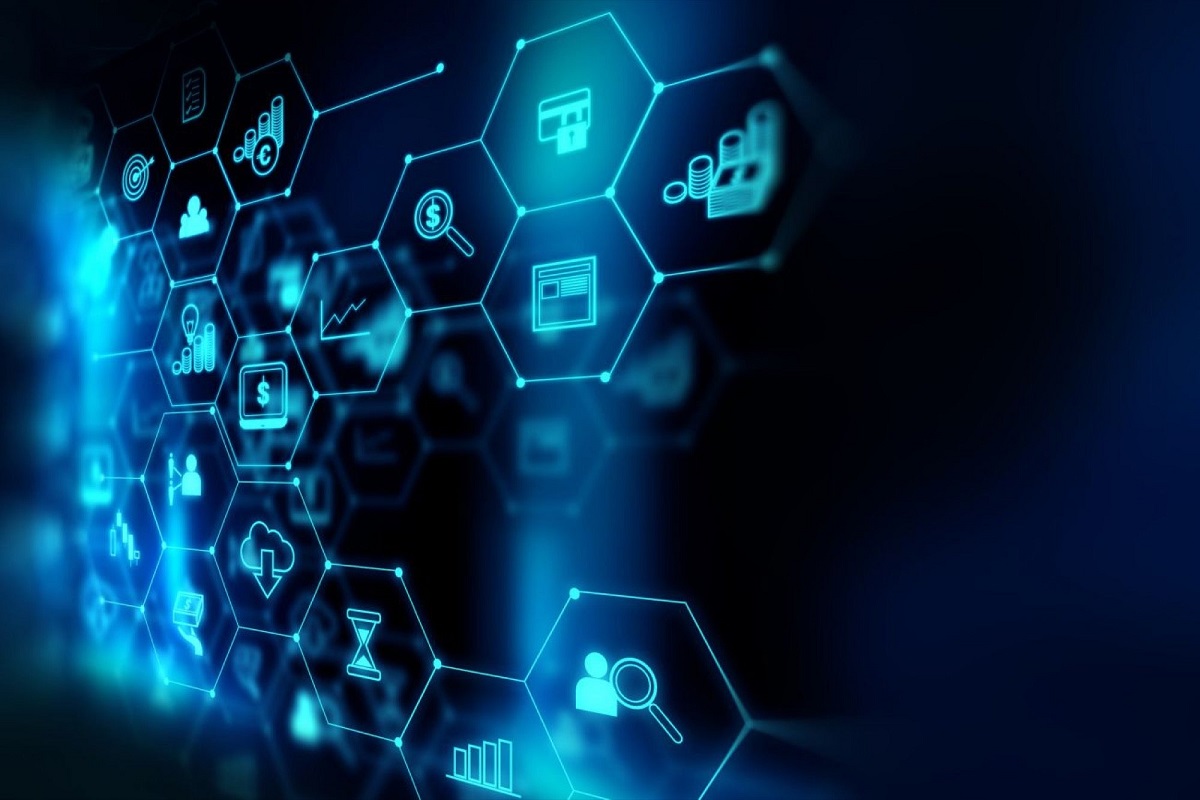 Introduction
Blockchain technology has become increasingly popular in recent years due to its ability to provide secure and fast transactions. The technology works by creating a decentralized and tamper-proof ledger, which makes it difficult for hackers to steal data or manipulate transactions. This has led to a wide range of use cases for blockchain technology, including online services such as banking, gambling, and e-commerce.
Blockchain Technology and Online Services
Blockchain technology has several benefits for online services. One of the most significant advantages is the security and privacy that it provides. Blockchain technology allows for secure transactions, which means that users can be assured that their personal and financial information is protected.
Monero and Technological Advancements
Monero is a cryptocurrency that uses blockchain technology to provide users with privacy and security. Monero has several technological advancements that make it stand out from other cryptocurrencies. For example, Monero uses ring signatures to keep transactions private, making it nearly impossible for anyone to trace a transaction back to its source.
Using Monero in Online Casinos
Monero is becoming increasingly popular in the online gambling industry because of its privacy and security features. Monero casinos allow players to deposit and withdraw funds anonymously, which can be especially attractive to players who want to keep their gambling activities private. Monero casinos also provide players with fast transaction speeds, which means that players can start playing their favorite games faster.
Using Monero Safely
While Monero casinos can be a safe and fun way to gamble online, it is essential to use reputable Monero casino sites. Players should research Monero casinos before depositing funds to ensure that they are reputable and safe. Players should also use strong passwords and two-factor authentication to protect their accounts from hackers.
Conclusion
Blockchain technology has transformed the online services industry, providing users with secure and fast transactions. Monero is a cryptocurrency that uses blockchain technology to provide users with privacy and security, making it an attractive option for online gamblers. While Monero casinos can be a safe and fun way to gamble online, it is essential to use reputable Monero casino sites and take steps to protect personal and financial information. As blockchain technology continues to advance, it is likely that we will see more use cases for this technology in online services, providing users with even more security and privacy.
Blockchain Bets Launches a Decentralized Online Gaming Platform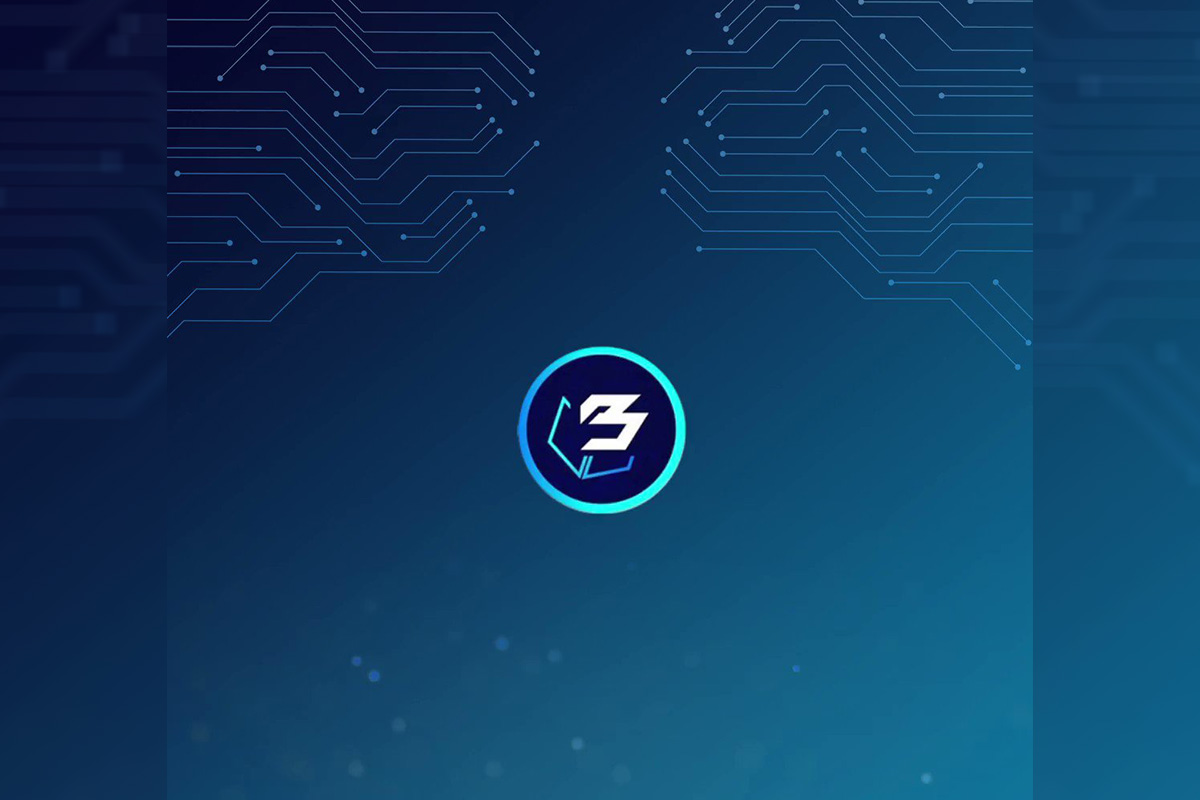 Blockchain Bets, a new token in the world of cryptocurrency, is capturing attention for its unique approach to online gaming. The token offers users a chance to own a part of an online casino and to participate in various sports and games using popular blue-chip cryptocurrencies.
With new developments, Blockchain Bets operates on a decentralized platform, providing a secure and transparent experience for its users. Transactions are recorded on a public ledger, and the smart contract code ensures fairness for all parties involved. The token is highly divisible, enabling users to invest any amount they desire.
Blockchain Bets is set to become a significant player in the cryptocurrency market. The token has the potential to establish itself as a world reference for decentralized online gaming.
Blockchain Bets facilitates with a wide range of sports and games for users to participate in, including soccer, basketball, football, and more. The platform aims to become one of the largest online gaming platforms of its kind and to revolutionize the traditional online gaming industry.
Furthermore, Blockchain Bets has a total supply of 1 billion tokens, with 83% of this amount being made available for circulation at the time of its relaunch. A portion of 3% was allocated to a betting exchange wallet, while 12% was intended to be burned. As of now, 2% of the burn allocation has already been burned and an additional 12% is expected to be burned as the price reaches certain milestones.
Blockchain Bets was created with an initial investment of over $250,000 worth of Ethereum, and its goal is to provide users worldwide with a fair and transparent gaming experience. The $BCB token is used within the platform and enables token holders to have a stake in ownership and receive a share of the profits generated from the platform. Therefore, Blockchain Bets embodies the essence of decentralization and provides users a safe and secure gaming platform.
"The company is absolutely thrilled to launch Blockchain Bets and to offer a new way for users to invest in the online gaming market. By providing a secure, transparent platform for participating in a variety of sports and games, and by enabling users to become part-owners of the platform, Blockchain Bets is poised to disrupt the traditional online gaming industry," officials said in a statement.